To My Nonverbal Daughter, We See You
---
Innocent questions from children.
"Will she ever talk?"
Always the same answer.
"We don't know. Maybe."
"Why is she upset? She has a swing and a trampoline."
"You'd be upset too if you weren't able to talk and tell people what was bothering you."
"How can she know what talking is?"
"She can hear everything we're saying, but she can't respond."
Realization sinks in. "Oh."
My heart and mind are weary sometimes, but still, it is what it is.
I've said this more times than I can count.
Most days it's true.
Some days, it feels like I'm on a lifeboat, drifting out to sea, further and further from the people around me.
But the realities of life and many responsibilities always pull me back in.
There is no drifting.
There is no resting.
There is only work.
And advocacy.
And research.
And questions.
So many questions.
So many nuances to explain.
Some days it's too hard to explain the countless emails, phone calls with teachers, school therapists, private therapists, doctors and nurses.
It's hard to explain the endless amounts of research I can never keep up with.
I sift through articles about sensory strategies, new therapies to try, toilet training techniques, and strategies for communication.
Paperwork on the desk.
Paperwork on the kitchen counter.
Paperwork shoved in my purse for later.
And still, we are lucky.
I know we are blessed.
Our insurance covers most things.
We meet our deductible early.
The bills are large, but we manage.
No big purchases, no fancy vacations for us.
Our motto is: whatever she needs, we find a way to provide it.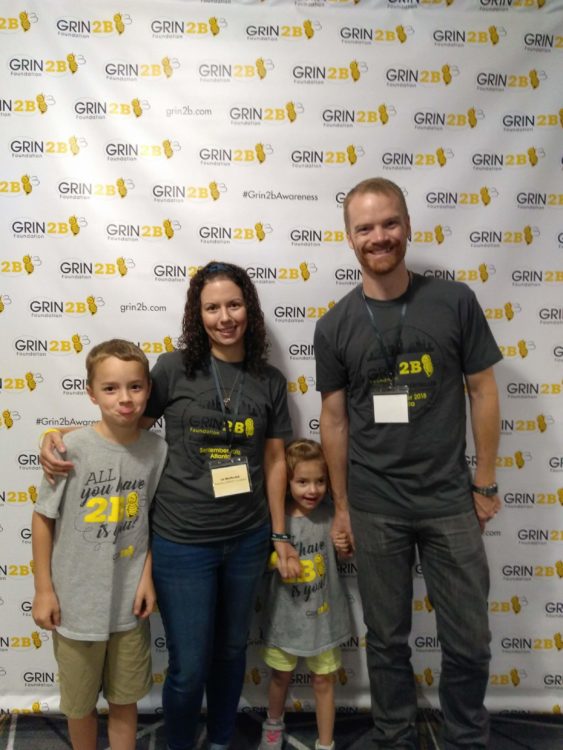 Yes, there are sacrifices, but they don't matter.
They say, "You're only as happy as your least happy child."
How do we make her happy?
She isn't able to speak.
I don't know.
We only get glimpses of what she likes through much trial and error.
Swimming (warm water only).
Swinging.
Music (not obvious "kid" songs).
Her tastes are eclectic: Hamilton, Disney, Michael Jackson, 70's rock, musicals.
Our house is filled with music and swings.
We'd fill it to the brim with anything she liked.
If we only knew.
But sometimes it feels like it's never enough because all these things don't replace communication.
A tummy ache, a paper cut. She's hungry, she's thirsty.
Someone was mean at school.
No words to tell us.
"Have you tried sign language?"
"Have you tried PECS?"
We've tried it or researched it all.
The answers always lead us to the same place– a communication device (also known as AAC).
That's the holy grail for us.
It's a device with buttons she can press to tell us what she is feeling, and what she wants or needs.
But it's not that simple.
More research is required.
Best practices must be followed.
It's time to switch, yet again, to a new speech therapist — one who is an expert with AAC.
Even still, it won't be an overnight thing.
"By 18 months, babies have heard 4,380 hours of spoken language and we don't expect them to be fluent speakers yet. If AAC learners only see symbols modeled for communication twice weekly for 20 to 30 minutes, it will take 84 years for them to have the same exposure to aided language as an 18 month old has to spoken language." – Jane Korsten, SLP
It all seems so exhausting, but what choice do we have?
She's a person.
She's a 5-year-old girl with five years' worth of thoughts and feelings and opinions in her head, and little way to share them.
We see her in bits and pieces.
We see her sly smile when she pushes her baby brother, and we admonish her.
We see her when she smiles each time Billie Jean comes on.
We see her when she's with her favorite family members and therapists, and
she lights up when they talk to her.
I mean they actually talk to her and acknowledge her feelings.
We see her when she's overwhelmed and lost.
Too many people.
Too many sounds.
Too much visual clutter.
Too much talking.
We see her.
Our beautiful girl.
Our 5-year-old.
Not a 1 or  2-year-old in a 5-year-old's body.
Just a girl with five years' worth of her own select experiences and thoughts.
We see you, sweet girl.
We are trying.