To the Person Who Just Googled 'GRIN2B' for the First Time
---
A year ago was the first time my family celebrated Rare Disease Day, which occurs on the last day of February. We celebrated with a simple Facebook post announcing that our 18-month-old daughter had recently been diagnosed with a rare genetic mutation. At that point, I wasn't even putting a name to what she had simply because there was no official name.
In the United States, a rare disease or disorder is one that affects fewer than 200,000 Americans. When our daughter was diagnosed, we were told she was one of 10 others with her mutation. All we were given were a string of letters and numbers that tell us the name of the gene that spontaneously mutated. There was no syndrome name, no website to look up research, no foundation to donate money to, no awareness month, no guidance, no support. We barely told anyone the name of her gene mutation because we didn't want people to Google it and find next-to-no information. How could we tell people what she had when we barely understood it?
But that was then and this is now. A year later, we have connected with about 25 families worldwide through Facebook. I'm sure there are families that aren't on Facebook and, with the rising prevalence of genetic testing, more and more children are being diagnosed each day. Those are the families I'm trying to find, so I'm finally going to put a name to my daughter's rare disorder: GRIN2B. Five letters and one number. GRIN2B is the gene that mutated that has caused my daughter's developmental delays. Very little is known about it and we still don't fully know what it means for her future.
"You either get bitter or you get better. It's that simple. You either take what has been dealt to you and allow it to make you a better person, or you allow it to tear you down. The choice does not belong to fate, it belongs to you." — Josh Shipp
I have been bitter. Not every day, thankfully. But on and off since the diagnosis. It's incredibly isolating to be told your child's diagnosis has no name and next-to-no information about it. I am the type of person who finds comfort in knowledge and believes there is strength in numbers. I cannot just sit and wait for information about my daughter's diagnosis to be presented to me. Kind words are nice. Hope and faith and prayers are also very much appreciated. But what our family needs most of all is action.
So here is the part where I'm trying to get better. Right now, when you Google GRIN2B, you will find basic information about the gene and a handful of medical articles which are very hard to understand for the average parent. And here's the thing: Medical articles deal in fact — what a kid can and cannot do. But they don't say anything about the child's smile or the sound of their laughter or the feel of their hug. They don't describe the fierce love we parents and siblings have, or the way having a child with special needs opens your eyes to so much in the world.
Because I remember all too well the feeling of despair and discouragement from initially Googling GRIN2B and coming up short, I've decided to develop a website to support all our families. This site will show what little facts we do know, but, more importantly, the faces of GRIN2B: the kids who are so much more than developmental delays and neurological differences. The website will be a chance for us to support each other, share resources, educate each other about ongoing research studies and tell our children's stories. As our numbers grow, I dream of coming up with additional ways to promote awareness and build our community.
There is sometimes a stigma against labeling our children with their diagnoses, but a label doesn't have to be bad unless we make it bad. When I say my daughter has GRIN2B, it's not with the intention of wanting others to pity her or impose limitations. The only way I see to promote awareness and to help our family feel less isolated is to label her. Labeling and limiting do not have to be synonymous.
My daughter has GRIN2B, but she is not just GRIN2B. She is so much more.
To my fellow GRIN2B families and anyone looking to understand what this disorder means and how it affects our sweet girl, the website is in the works. To the newly diagnosed families, we are looking for you! Please reach out to us and help build our community. You are not alone!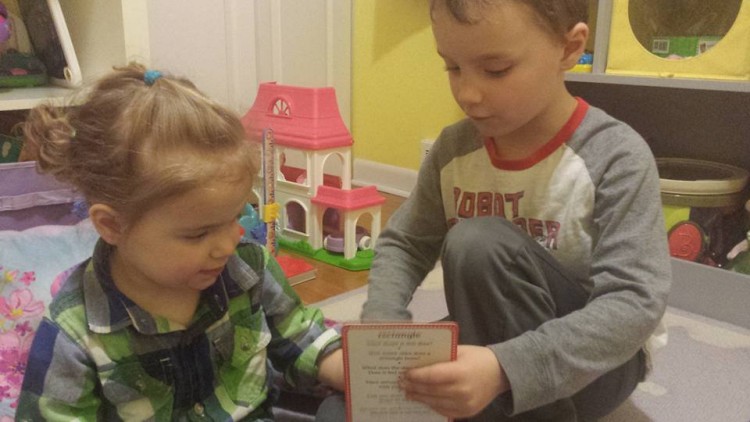 The Mighty is asking the following: What's one unexpected source of comfort when it comes to your (or a loved one's) disability and/or disease? If you'd like to participate, please send a blog post to community@themighty.com. Please include a photo for the piece, a photo of yourself and 1-2 sentence bio. Check out our Submit a Story page for more about our submission guidelines.