To the New Special Needs Parents Who've Heard Those Marriage 'Facts'
---
To the newly the newly diagnosed family,
It's true what "they" say: having a child with special needs does indeed affect marriages.
I haven't been married a long time. It's been three years and two days as I write this, to be exact. But my husband, D, and I have been a couple for almost 12 years. That is a long time.
In those years, our relationship has been affected by our son Ethan's diagnosis.
We had just about got our heads around Ethan having a hearing impairment, sensory processing disorder, autism and global developmental delay when we were hit with the huge one in 2008: Hunter syndrome, a rare genetic syndrome that is terminal and has no cure. We were told to go home and love our son, for we wouldn't have him for long.
To say that didn't affect our relationship would be an absolute lie.
We both handled Ethan's diagnosis quite differently back then. D arranged a huge fundraiser hoping to raise money to help fund research.
I cried.
D spoke to people about Ethan's condition while asking for sponsorship. He spent evenings emailing local businesses and other businesses all over Ireland. Those who didn't respond to his emails had a personal visit 24 hours later from my husband, regardless if the business was local or not.
He researched what was currently being studied in the medical world of MPS. (Hunter syndrome is also known in the medical world as MPS II.) He contacted a specialist in England and spoke to him for hours about Ethan. He arranged an appointment — once that doctor made the mistake of telling him he holidays in Ireland (where we live).
I cried.
He picked up every bit of "lingo" used by the medical profession, so when we met the metabolic doctor in Dublin, my husband could understand all those terms. It made me feel like they were speaking in a foreign tongue, one I never wanted to learn. Time would insist I learn.
He filled out the forms — the medical ones, the financial ones, the ones that "promised" services that would help Ethan. He dealt with the school, the GP, the "strangers," the media around his fundraiser, the specialists, the therapists… all while I cried.
I was no help. My heart was literally broken. I had never felt pain like that before. I didn't think your heart could actually break. I know it can now.
Everything in those early diagnosis days fell onto D's lap. I was a mess.
We even had to fight for the drug that would slow down the progression of Ethan's syndrome. It wasn't a cure, but it was a tiny glimmer of hope. And boy, we needed hope.
D sat me down before we made a trip back up to the National Children's Hospital in Dublin where Ethan would receive his first ever enzyme replacement therapy. I was a bundle of nerves as I sat with D.
"Ger, we all need you. You have spent months crying. We need you now to put that hurt and anger into the fight for Ethan. I can't do it alone. I need you. I need you to walk with me — Ethan needs us both."
I nodded, knowing he was right.
"We are a team, remember? I bring home the big bucks and you spend them! Where has the bossy woman gone, the one who would not trust me to go grocery shopping alone?!" He laughed. It was true, I ran the house, the kids and him before Ethan's diagnosis. I handled the specialists, the doctors, the schools… pretty much all of it.
"That was easier. I don't know how to talk to these kind of specialists. They told me he is dying. What else is there to say?" I pushed back the tears.
"Ethan is alive, Ger. Cry, it's OK to cry. Just remember to smile, too. We can do this, but we must be a team." I heard his voice wobble. I had heard him crying the night before, I had heard him crying the day of the fundraiser, I had heard him cry the weeks leading up to this appointment… I had never seen him cry until then. In that moment, I knew it was my turn to be the strong one.
I took his hand, rubbed it and faced the trip to Dublin.
Our relationship changed. We no longer could expect one of us to make all the appointments alone; it takes two to handle Ethan. We talk about our feelings more openly than we ever did before. There's a comfort knowing it's not just you who cries.
We laugh at the things most parents would be mortified over. For a child who is losing the skill of speaking, Ethan sure knows how to communicate. If a stranger doesn't understand him, he has no problem losing his patience and telling them to fug off.
We argue. We can snipe at each other, especially if Ethan has had a bad report telling us he has declined or his behavior in school has caused huge problems again. But money doesn't actually cause us to argue. We used to like most couples, but now we simply have it or don't. Perspective is a beautiful thing.
We will try anything once. Ethan has shown us life is too short.
Ethan and his diagnosis have brought D and I closer together. Despite what is "widely" known, I believe we've become more of a team than most couples. We take turns at being strong, and when we are strong together, we feel like we can accomplish anything.
We need each other to get through what is facing us — and there is nothing more comforting than knowing you are not alone in a battle against an incurable condition.
So if you're a newly diagnosed family (because a diagnosis affects everyone in the family, not just the person with the diagnosis), don't listen to the "facts" regarding your marriage or partnership. I am a special need parent with a wonderful husband who has stood by my side each step of this journey. Yes, we've argued. Yes, we've gotten angry. But he's the only person in the whole world who feels what I feel.
And that feels like home.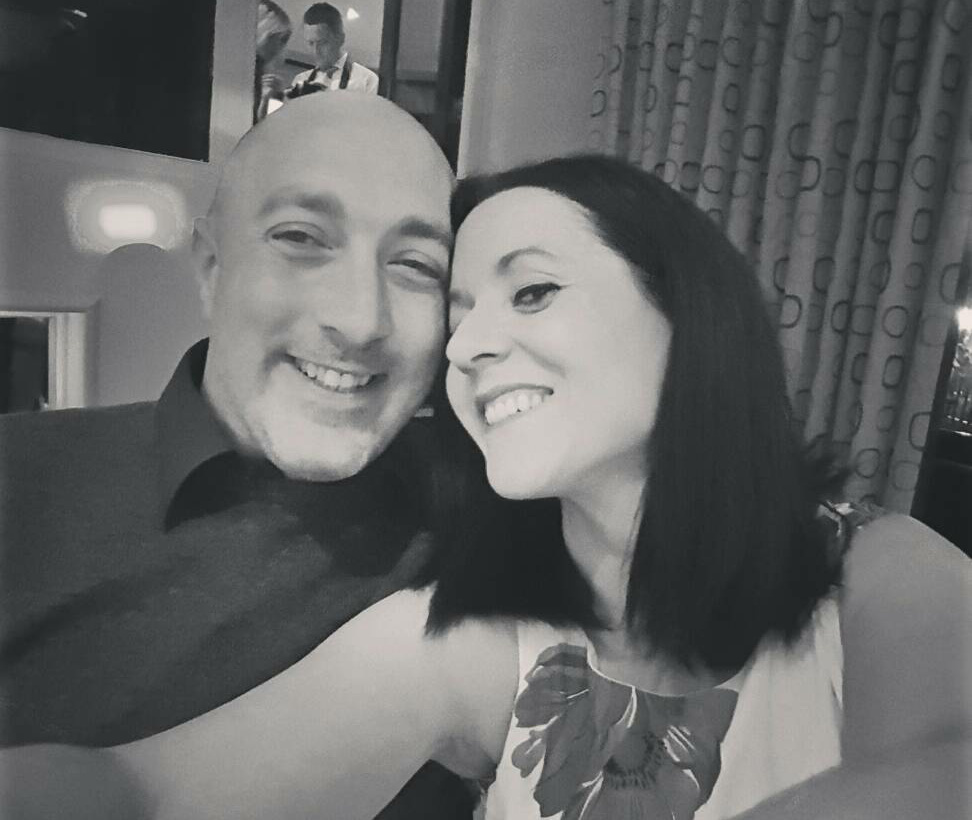 Follow this journey on It's Me Ethan.
The Mighty is asking the following: Write a letter to anyone you wish had a better understanding of your experience with disability and/or disease. If you'd like to participate, please send a blog post to community@themighty.com. Please include a photo for the piece, a photo of yourself and 1-2 sentence bio. Check out our Share Your Story page for more about our submission guidelines.
Originally published: November 11, 2015