Why We're Raising Awareness About Hydrocephalus This September
---
Olivia Maccoux, a recent college graduate from Minneapolis, Minnesota, and 2-year-old Mari June Miller from Chicago, Illinois have one thing in common: they have celebrated more brain surgeries than birthdays. They both have hydrocephalus, a chronic brain condition that has no cure and can only be treated with brain surgery. While hydrocephalus affects over 1 million Americans, there is little public knowledge about this brain disorder and not enough federal research dollars. This September, for Hydrocephalus Awareness Month, the Hydrocephalus Association (HA) and the hydrocephalus community is asking others to learn and help educate the public about hydrocephalus.
Diana Gray, President and CEO of the Hydrocephalus Association, shares why we need more awareness. "Hydrocephalus is as common as Down syndrome, yet there isn't wide recognition of the disorder, and government funding for hydrocephalus pales in comparison to other neurological conditions like Parkinson's or multiple sclerosis. We hope to increase the public's awareness about this condition, which is the leading cause of brain surgery in children."
Hydrocephalus is a complex, life-threatening disorder marked by excess accumulation of cerebrospinal fluid on the brain. The primary treatment for hydrocephalus is the insertion of a device called a shunt into the brain to drain the excess fluid to another part of the body. Shunts save lives, but frequently malfunction, become infected, or blocked. It is not uncommon for a person with hydrocephalus to have 10 or more shunt-related brain surgeries throughout their lifetime
At just 2 years old, Mari June has endured four brain surgeries. Her condition has meant multiple hospital stays and weekly and monthly physical, occupational, speech and developmental therapy sessions. Like many people living with hydrocephalus, she does not know if or when the next brain surgery will occur. Her parents, Candace Corner and Johnny Miller, said the biggest challenge of caring for a child with hydrocephalus is the uncertainty that comes with the condition.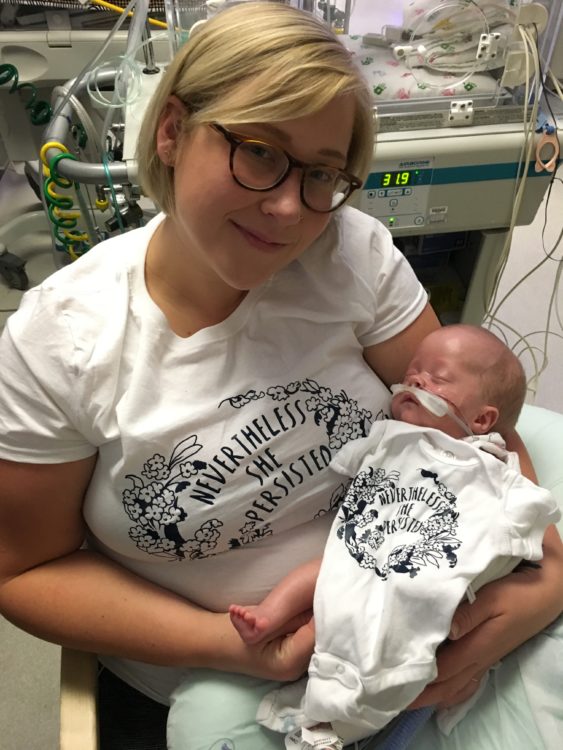 "It can be really hard to focus on the future when you know there's a higher likelihood that everything could be interrupted in an instant. While unexpected challenges can occur for anyone in life, hydrocephalus compounds the odds against you. An unexpected shunt malfunction could halt everything and the impact of that interruption is indeterminate," Candace explained.
Olivia had her first surgical shunt implanted to treat her hydrocephalus at just 9 months old. Then, within the first two years of her diagnosis, she had nearly 20 brain surgeries to have her shunt adjusted. Fast forward to today, and 23-year-old Olivia has undergone over 140 brain surgeries.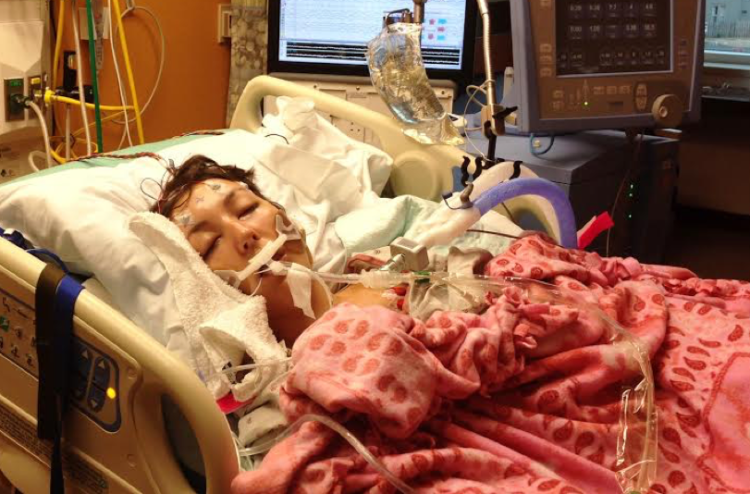 Each procedure is complex since she also has epilepsy and drug, rash with eosinophilia and systemic symptoms (DRESS) syndrome, which is a life-threatening hypersensitivity response to most antibiotics.
"I have gone two years between surgeries, but then I also had to have multiple brain surgeries within 24 hours. This is the reality of people like myself, living with chronic illness and pain," Olivia said. "My hope for the future is that one day, hopefully sooner rather than later, we no longer have to deal with these pains, fears or unknowns. I hope that by educating, advocating, spread awareness, raising money and advancing research, we can find new, less invasive and more effective treatments, preventions, and hopefully, a cure."
Together, we can raise more awareness about this condition and help save lives.
You can help raise awareness by participating in the #HAM2019 Hydrocephalus Awareness Month Social Media Challenge.