When I Overheard a Nurse Use the R-Word to Describe My Siblings
---
For more than a dozen years, my mom was the sole caretaker of the family while my dad worked full time. This is typical of a family until I tell you the needs of my brother, Gentaro (Gen), and my sister, Akiko. They were born with hydrocephalus, which resulted in both of my siblings requiring full care for the rest of their lives.
This meant my mom would have to get both of them ready for school (or take care of them if they didn't attend school), meet them at the bus when they arrived home and take care of my them until it was bedtime. Then she would do it all over again early the next morning.
This was until we had the blessing of waivers to pay for nursing care.
When the nurses came around, my mom (and dad) had a huge weight taken off their shoulders. They had time for themselves. They were able to enjoy themselves. They were thankful.
The nurses helped my parents greatly with the care of my siblings, including calling doctors for various things. I was around 12 years old, and at that age, I loved hanging out with my siblings and nurse to watch TV and talk.
But one time, a nurse was calling a doctor about my siblings. While stating they have hydrocephalous, I also heard her say, "They are retarded." Up until that point, I had never used the R-word myself, but I had heard my friends or TV shows use the R-word. But in that moment, my world stopped. I had never thought of my siblings having an intellectual disability. Gen and Akiko were my siblings. Sure, they didn't have much body control, and they couldn't speak verbally, but they were my siblings, and I just accepted them as they were.
The use of the R-word to describe my siblings made me stop in my tracks and really think about the world of disabilities. Although from the outside my siblings may look like people who require constant care and assistance, Gen and Akiko are more than that. They're individuals with personalities. They are individuals with likes and dislikes. Lastly, they are individuals with opinions and independent minds. They are by no means "perfect." However, imperfections are where I believe we as humans truly "see" things and begin to understand the world around us.
The R-word does injustice to Gen and Akiko — or anyone diagnosed with an intellectual disability. My siblings introduced me to a life that truly requires one to embody compassion and empathy — no matter how hard it may be at times — leading me to yearn to continue working with people who have differences outside my home life. All of the individuals I had the pleasure of working with have turned into my teachers and have taught me more about life and my capabilities than any teacher in school managed to do.
Gen passed away over four years ago, but his legacy lives on as Gen and Akiko continue to inspire me to accept and love everyone and not to judge anyone based on their appearance or diagnosis.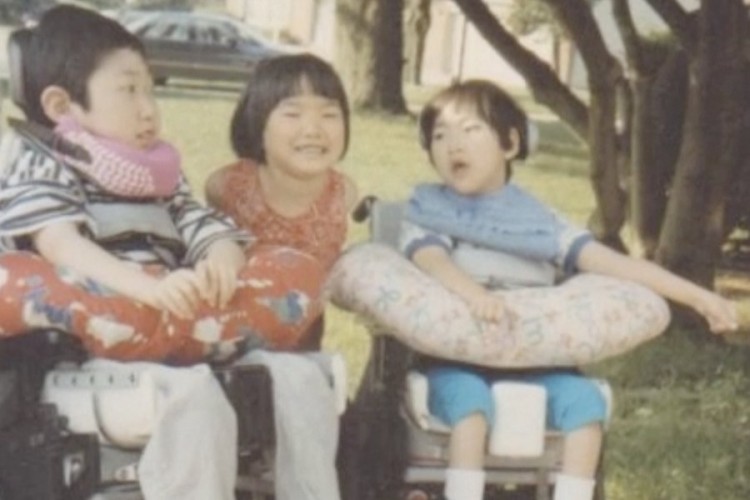 Related: 4 Secrets of Having a Sibling With Special Needs
The Mighty is asking the following: What's one thing people might not know about your experience with disability and/or disease, and what would you say to teach them? If you'd like to participate, please send a blog post to community@themighty.com. Please include a photo for the piece, a photo of yourself and 1-2 sentence bio. Check out our Share Your Story page for more about our submission guidelines.
Originally published: December 18, 2015