18 Products People Who Sweat a Lot Recommend
---
Editor's Note
We hope the products below, all recommended by our Mighty community members, help you or a loved one in your health journeys. Just so you know, The Mighty may collect a share of sales from the Amazon links on this page.
Hyperhidrosis is a disorder that causes a person to sweat excessively. It can occur on its own as a condition, but abnormally increased sweating can also be a symptom of illness or a side effect of medication. But regardless of the cause, constantly being overheated and sweaty for seemingly no good reason can be incredibly frustrating and embarrassing.
Because of my illness and medications, I tend to get overheated easily, and my body responds by producing way more sweat than necessary. It's both physically and socially uncomfortable to walk around sporting sweat stains under my armpits and have wet, sweaty hair plastered to my face and neck. I'm constantly wiping sweat from my brow, no matter how active or inactive I am, and many people assume I must be "really out of shape" to sweat so much following such little exertion.
Spending most of the day looking like you just went for a swim isn't exactly ideal, but it can also be uncomfortable and irritating for your skin to have a buildup of sweat and oil. We wanted to know how those who struggle with excessive sweating stay cool and dry, so we asked our Mighty community which products help them manage their hyperhidrosis. Here are their recommendations.
1. Secret Clinical Strength Deodorant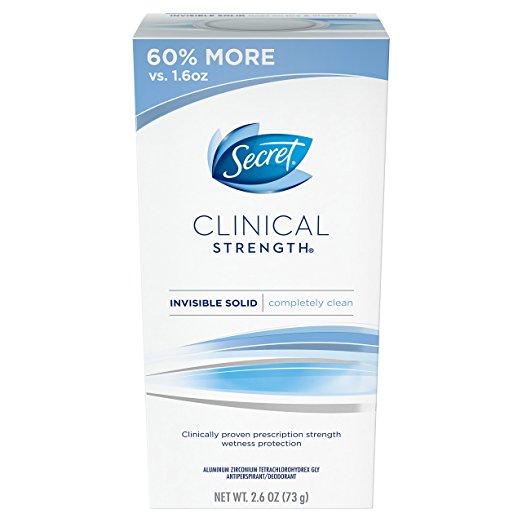 This deodorant can provide up to 48 hours of prescription-strength odor control and wetness protection. It goes on dry as an invisible solid and helps you stay dry throughout the day.
"Secret Clinical strength is the only thing that works," said Sheryl Clarke. "I put under my arms of course, but also on my thighs and under my boobs. It helps a lot. If I don't, I'm changing my clothes or jammies!"
Buy the deodorant above for $11.37 from Amazon.
2. Frogg Toggs Cooling Towel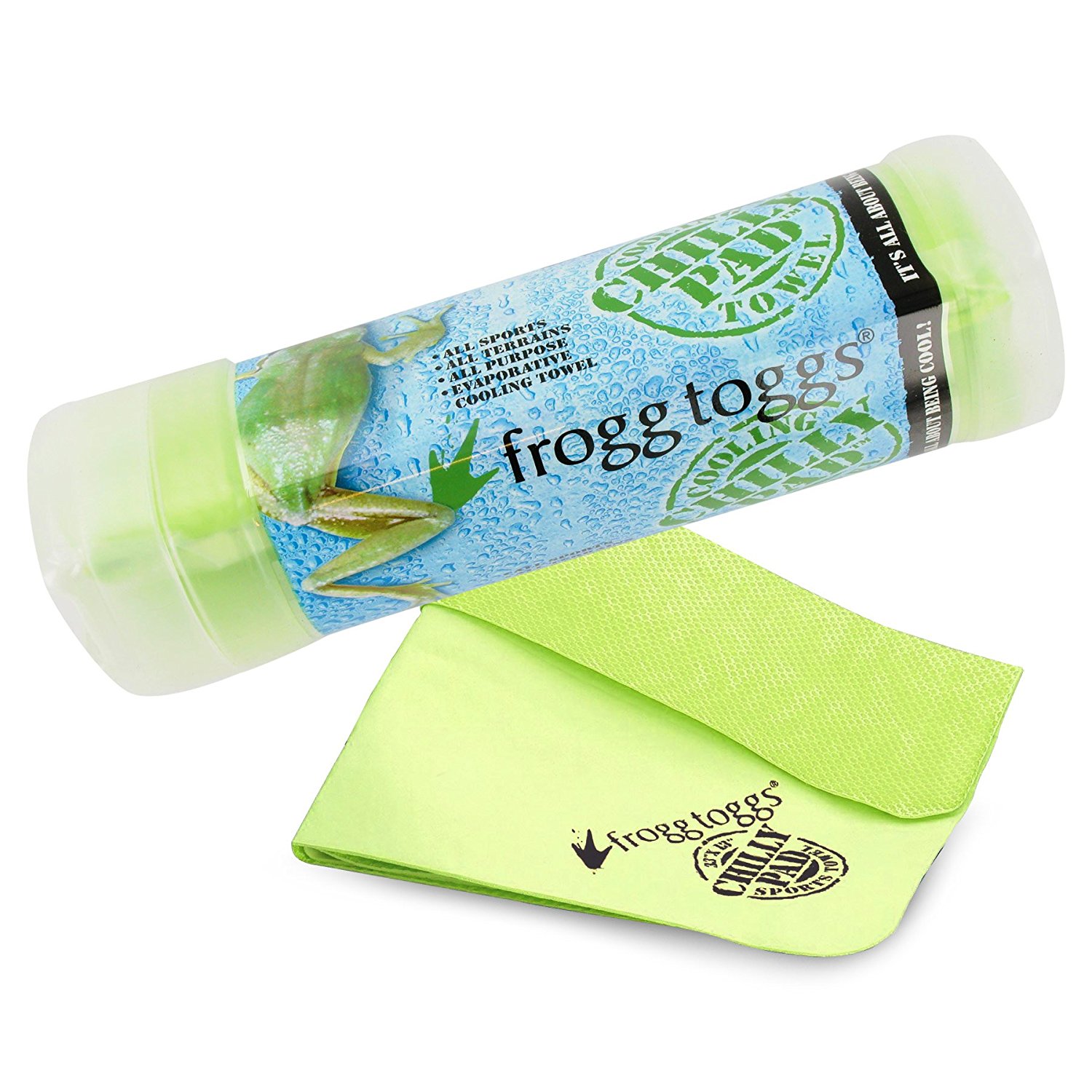 This towel is made of polyvinyl alcohol (PVA) sponge which cools as water evaporates from it. The towel comes with a storage container to keep it moist and ready to use and can absorb eight times its weight in water. It's designed to help keep athletes and outdoorsmen cool and dry, but can be helpful for anyone who tends to overheat or sweat a lot.
Buy the cooling towel above for $9.25 from Amazon.
3. Cooling Fan Necklace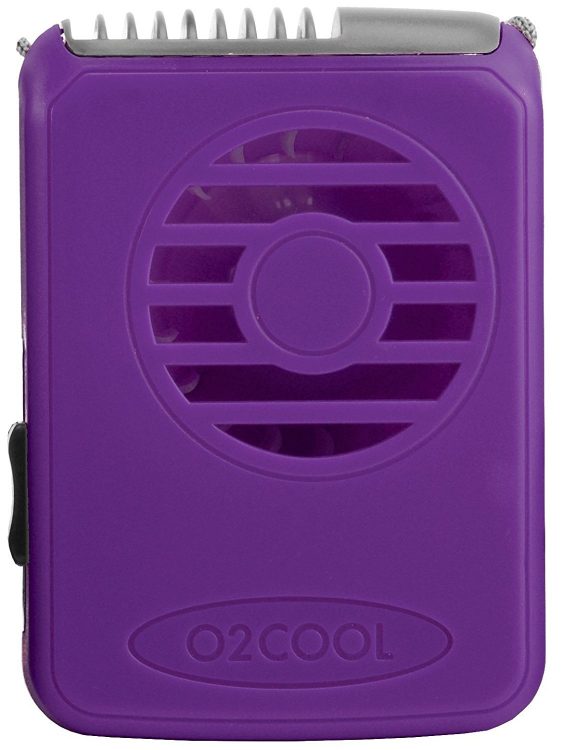 This small fan hangs around your neck by a lanyard and produces a powerful vertical air flow for hands-free cooling.
Christina Foster told us, "I have this fan that hangs around my neck that helps keep me cool. It actually puts out a good bit of air for its size."
Buy the fan above for $9.99 from Amazon.
4. Oil-Absorbing Sheets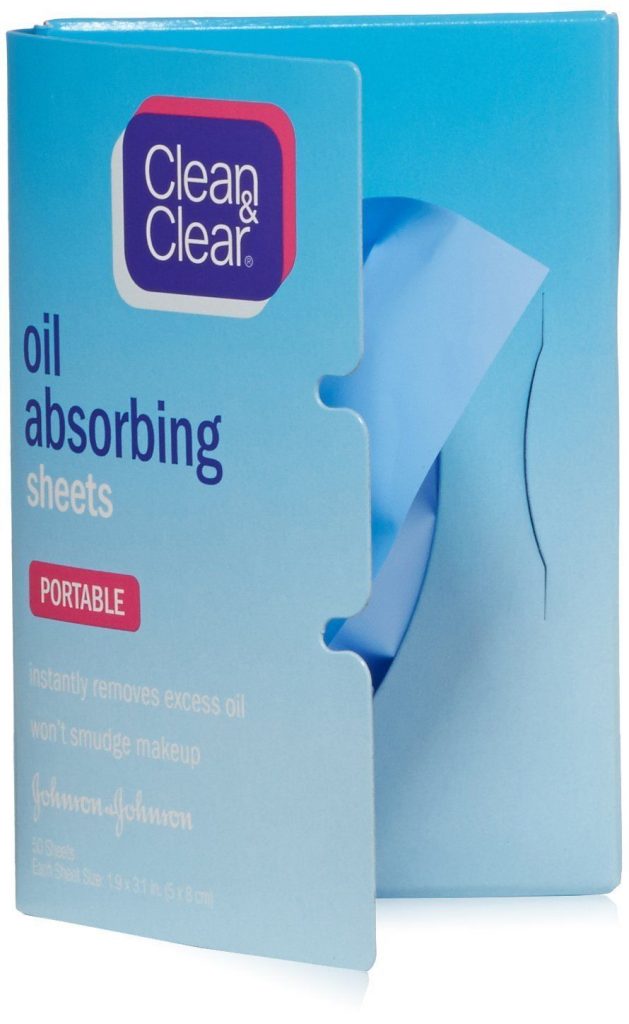 If you're often sweaty and struggle with your face looking oily, these blotting papers work to remove excess oil without smudging your makeup or leaving behind any sort of residue.
Buy the sheets above (pack of 2) for $12.71 from Walmart.
5. Soma Cool Nights Sleepwear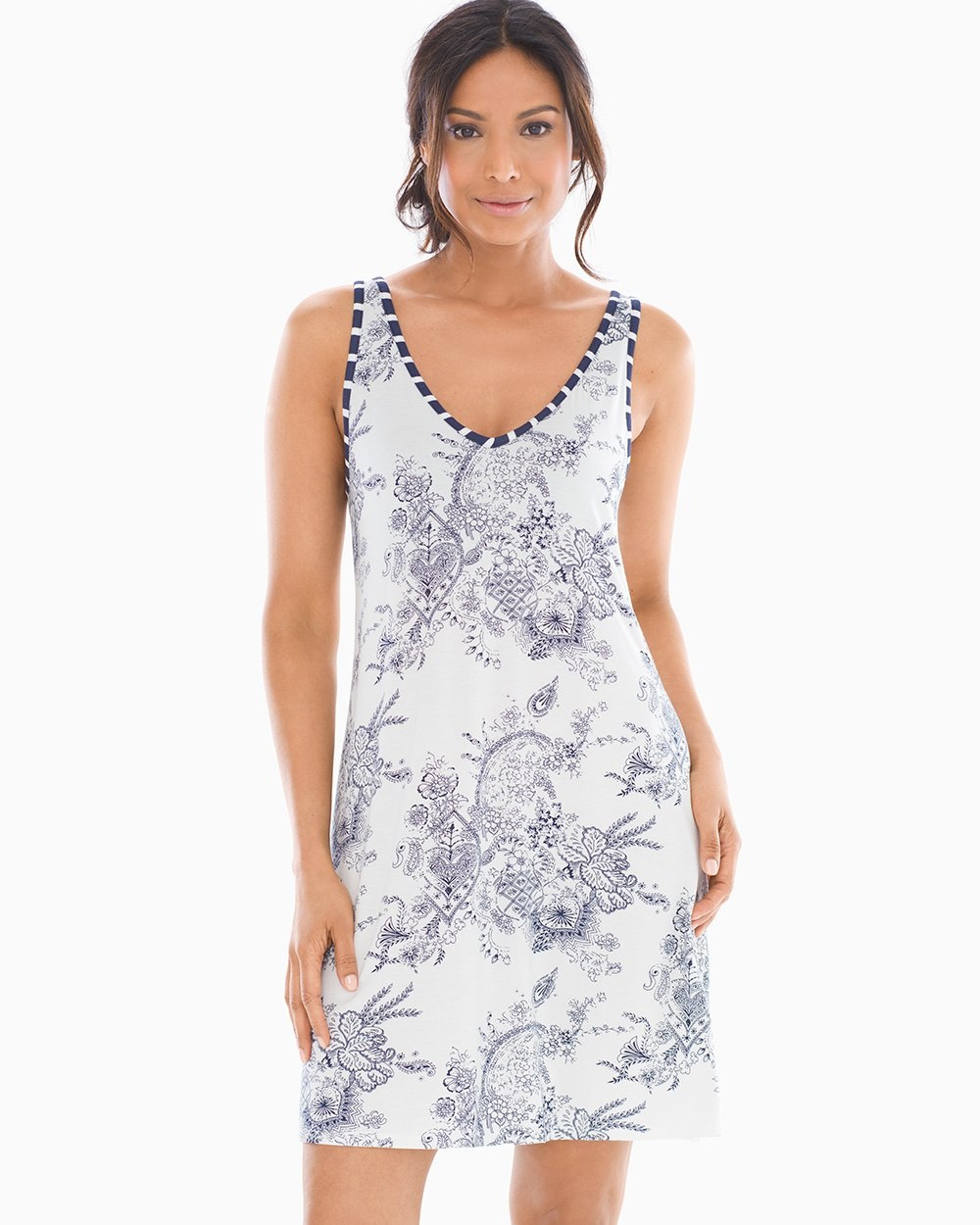 Soma's Cool Nights sleepwear line is made with breathable fabric to help keep you cool and dry at night.
"Soma makes Cool Nights sleepwear intended for menopausal women suffering night sweats. I'm 24 and have 24/7 sweats but if I sleep in these at least I won't sweat through to the sheets!" said Abigail Robertson.
Buy the chemise above for $42 from Soma.
6. Gold Bond Baby Powder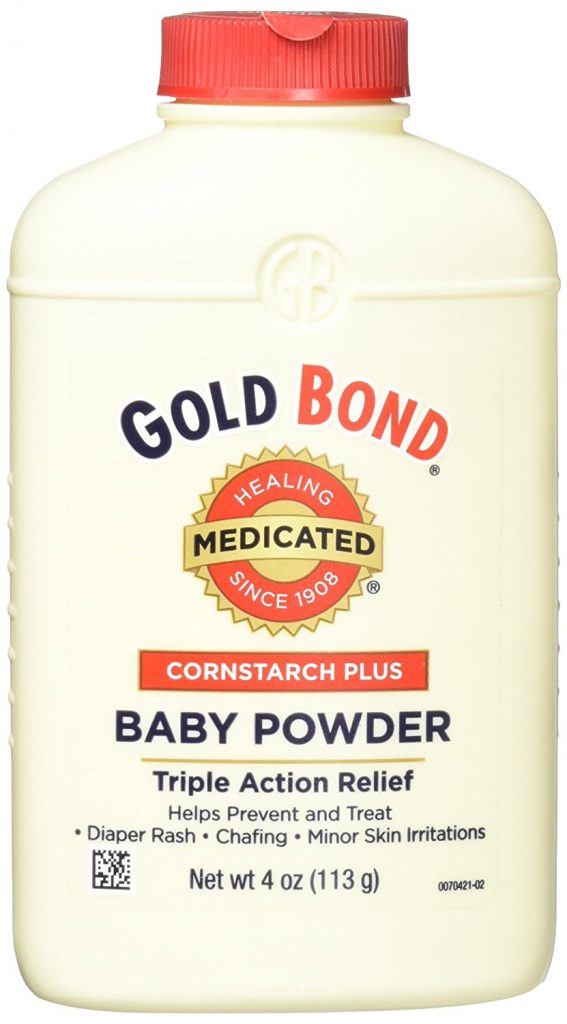 Gold Bond contains cornstarch and medicated baby powder to help prevent any chafing, minor skin irritations or heat rash that may arise from excessive sweating.
"Hyperglycemia makes me hot! I can't use strong deodorants and antiperspirants due to skin sensitivity, so I use Gold Bond baby powder to wick away the sweat," wrote Bailey Sonday.
Buy the baby powder above for $3.37 from Amazon.
7. Matte Primer and Setting Spray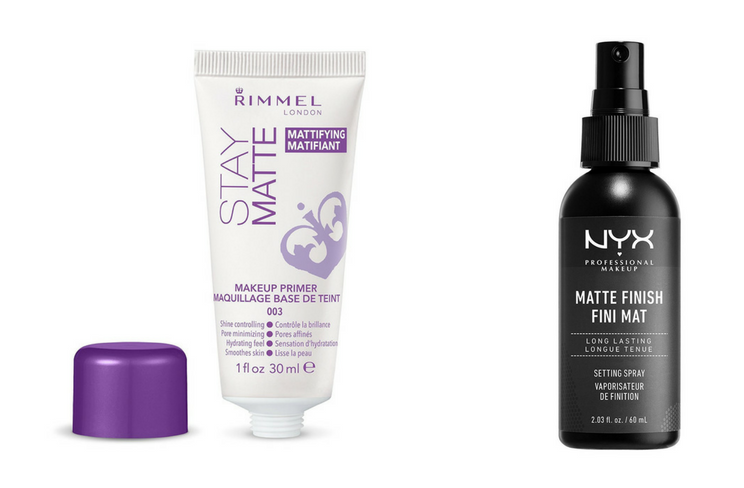 A primer and setting spray can help your makeup stay in place all day, even if you're sweating. The matte finish helps soak up oil to keep your face from looking greasy.
"Not a solution but totally essential if you want to wear makeup – invest in a good primer and setting spray so your makeup doesn't run down your face in two seconds flat," recommended Abigail Robertson.
Buy the primer above for $4.89 and the setting spray above for $5.99 from Amazon. 
8. Old Spice Deodorant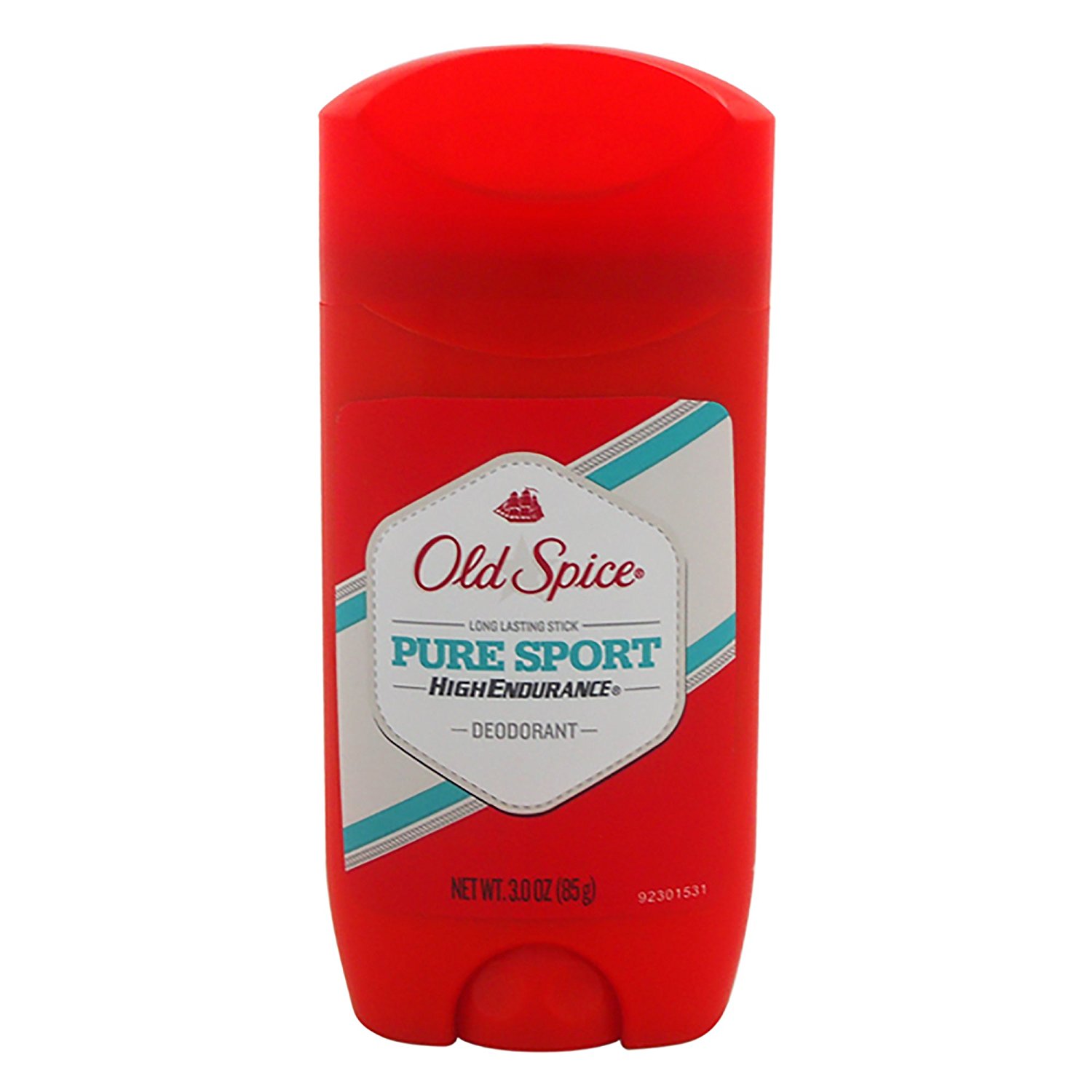 Old Spice deodorant contains odor-fighting ingredients that provide up to 24 hours of protection.
Kirsten MaKayla Reid said, "I wear men's deodorant because girl's deodorant just doesn't cut it. I use Old Spice because the smell is very strong and at the end of the night I can still smell the Old Spice and not the aftermath of me sweating profusely doing something as simple as getting groceries."
"[I use] men's extra strength deodorant," added Hunter Hutchings. "Old Spice Pure Sport works wonders. I sweat like crazy and no female deodorant ever stays on without me having to apply more almost every three hours."
Buy the deodorant above (pack of 3) for $7.32 from Amazon.
9. Breathable Cotton Underwear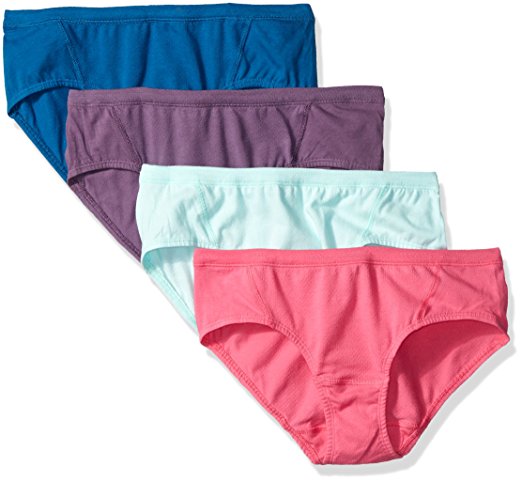 Wearing cotton underwear can help prevent irritation because the material is breathable and can wick away moisture, keeping the pelvic area cool and dry. The Fruit of the Loom panties featured above are made with a cotton-mesh fabric that supports the flow of air and prevents a buildup of moisture.
Buy the hipster panties (pack of 4) above for $9.94 from Amazon.
10. Oil-Free Lotion Sunscreen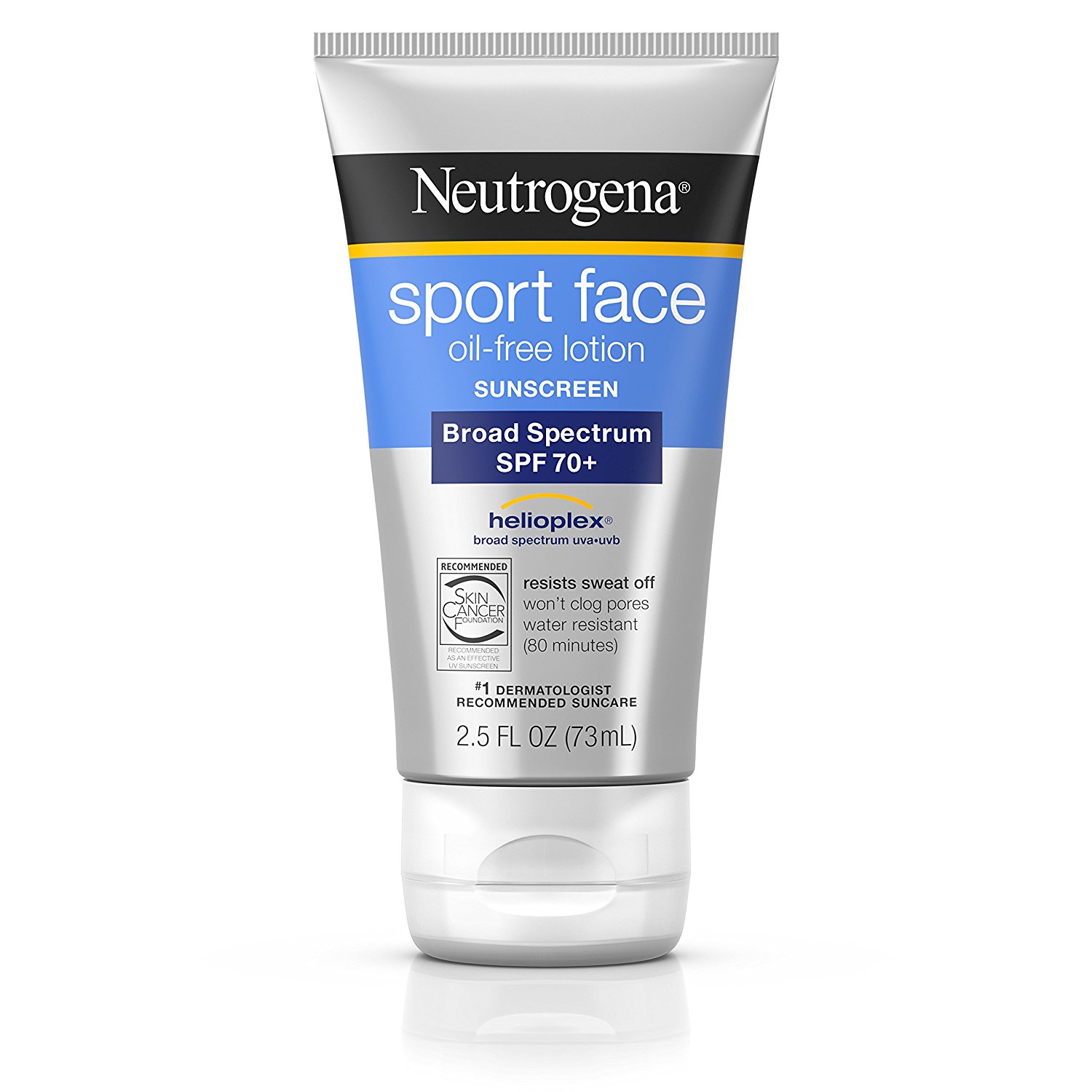 Wearing sunscreen is an important aspect of skincare, but it doesn't do much good if you're sweating it off. This oil-free lotion sunscreen won't clog your pores and is SPF 70, water-resistant, made for use during vigorous activity and resistant to being sweat off – so you can keep your skin protected no matter how much you're sweating. (Note: Neutrogena recommends reapplying after 80 minutes of sweating, and at least every two hours.)
Buy the sunscreen above for $6.69 from Amazon.
11. Cool Pillow Mat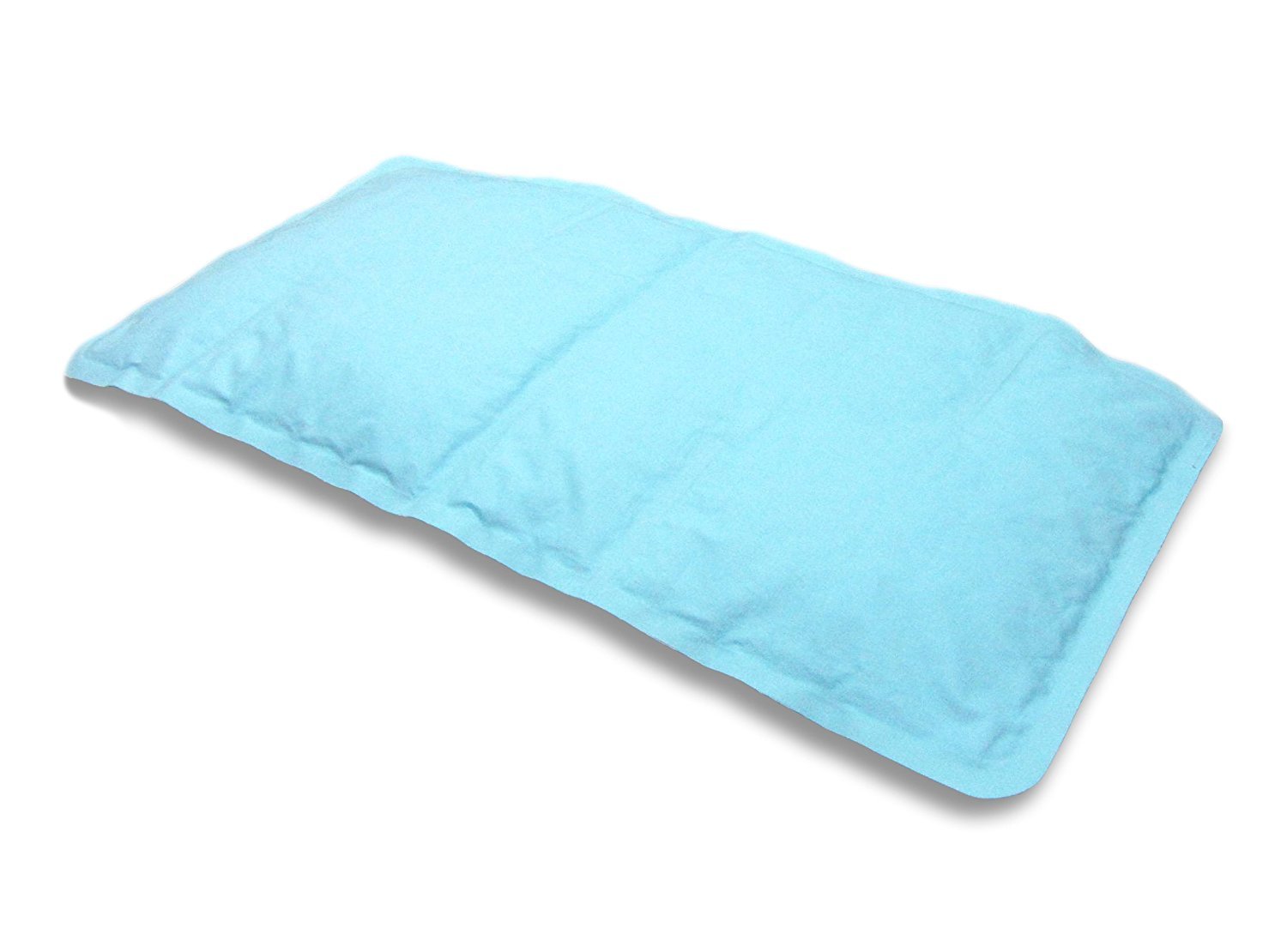 If you tend to feel sweaty or overheated in bed, this pillow mat can be frozen and placed either under or on top of your pillow to keep you cool at night. It may also be helpful for those with migraine or chronic head/neck pain.
"I spent 100 well-spent dollars on a pillow that has a cooling mat inside. It's blissful," said Bailey Sonday.
Buy the pillow mat above for $24.95 from Amazon.
12. Underarm Sweat Pads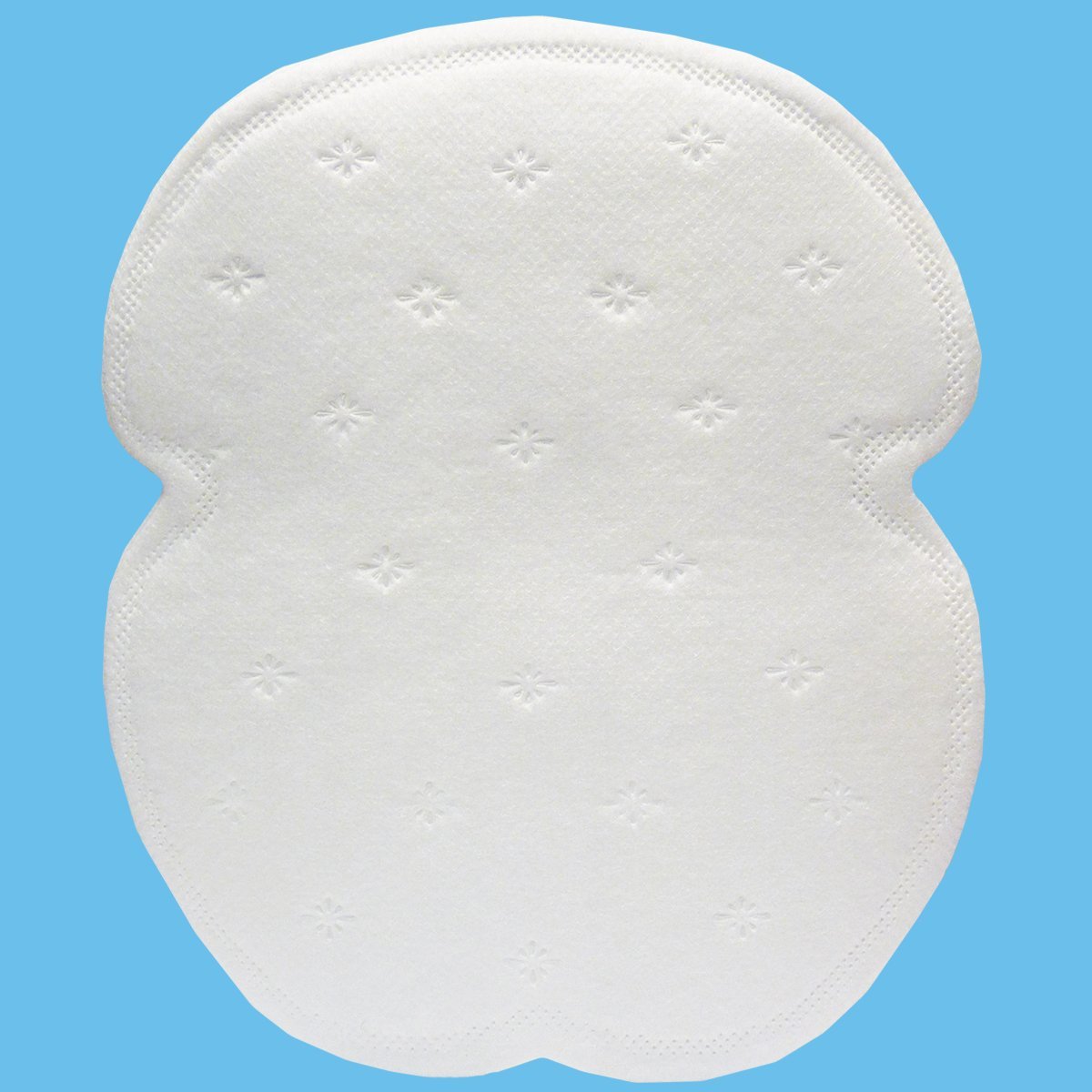 If deodorant just doesn't cut it, these disposable, adhesive pads can be stuck to the inside of your clothing to help absorb sweat, stop odors and protect clothing.
Buy the underarm pads above for $13.99 from Amazon.
13. Antiperspirant Hand Lotion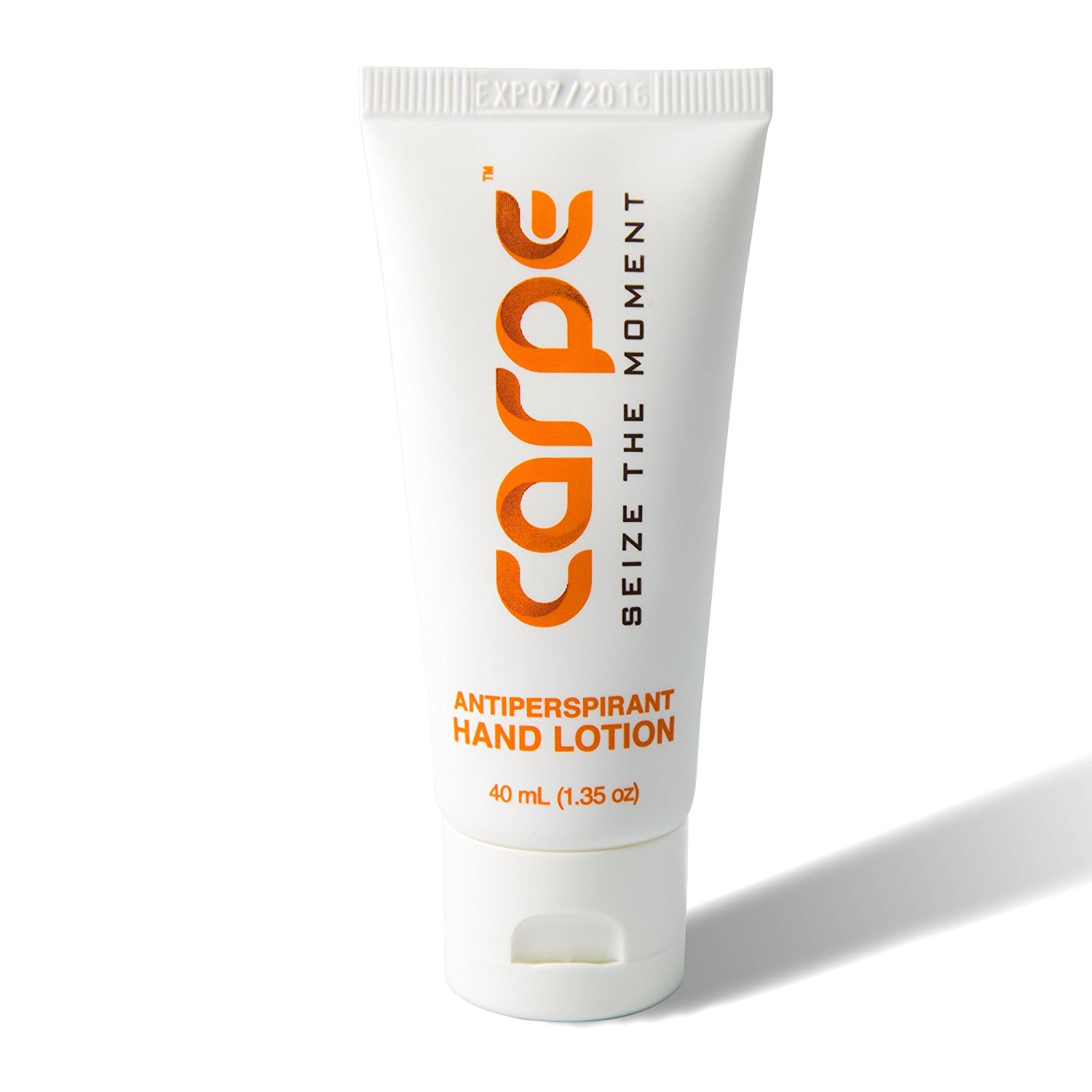 If you struggle with sweaty hands, this smooth, non-irritating lotion can help keep your hands cool and dry.
Buy the antiperspirant lotion above for $14.95 from Amazon.
14. Fast Drying Washcloth/Towel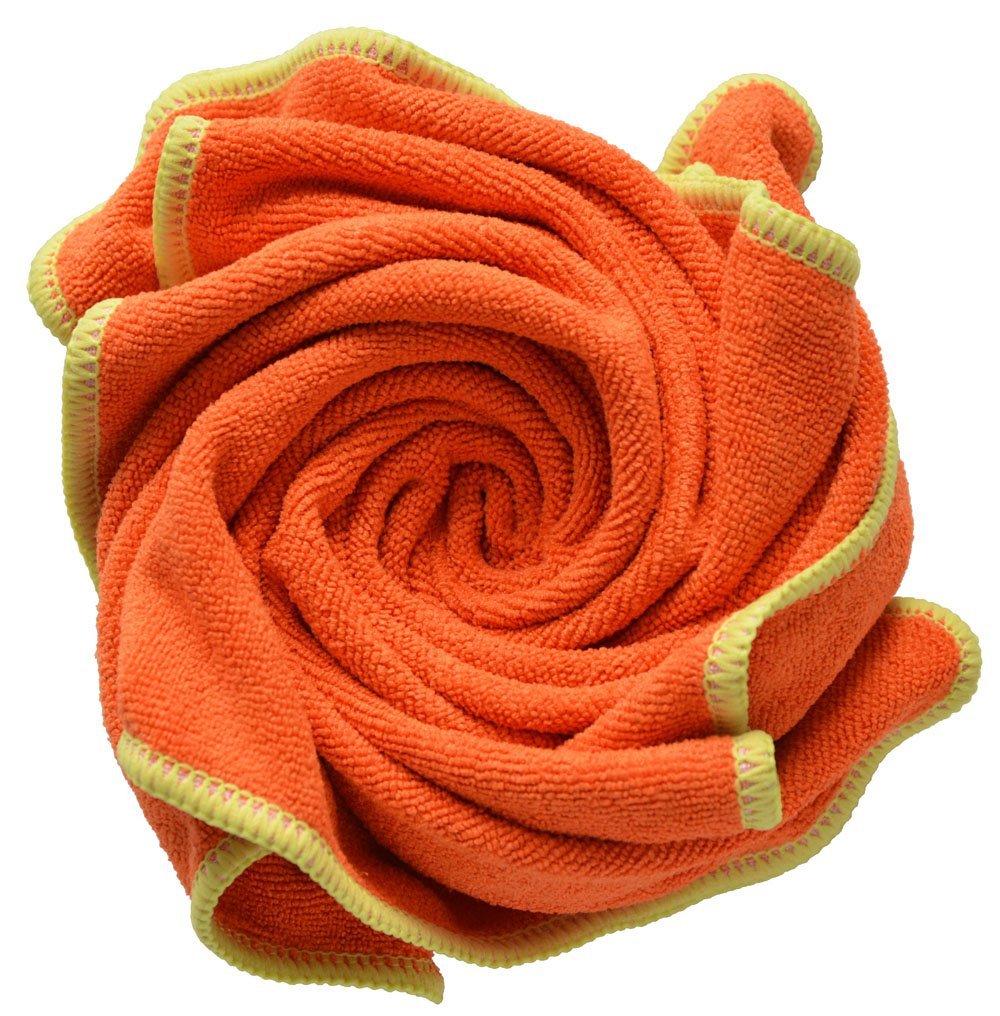 If you are prone to sweating, carrying around a small, lightweight towel or washcloth may come in handy for wiping away excess sweat or moisture that accumulates. The towel featured above is made of microfiber and has a unique terry texture design that allows it to absorb more water but also dry three times faster than a standard flat towel.
Stephanie Bowman told us, "I always carry a portable fan and a washcloth. I can use the washcloth to wipe sweat away or run under cold water and put it on the back of my neck."
Buy the microfiber towel above (pack of 3) for $10.99 from Amazon.
15. Waterproof (and Sweat-Proof) Makeup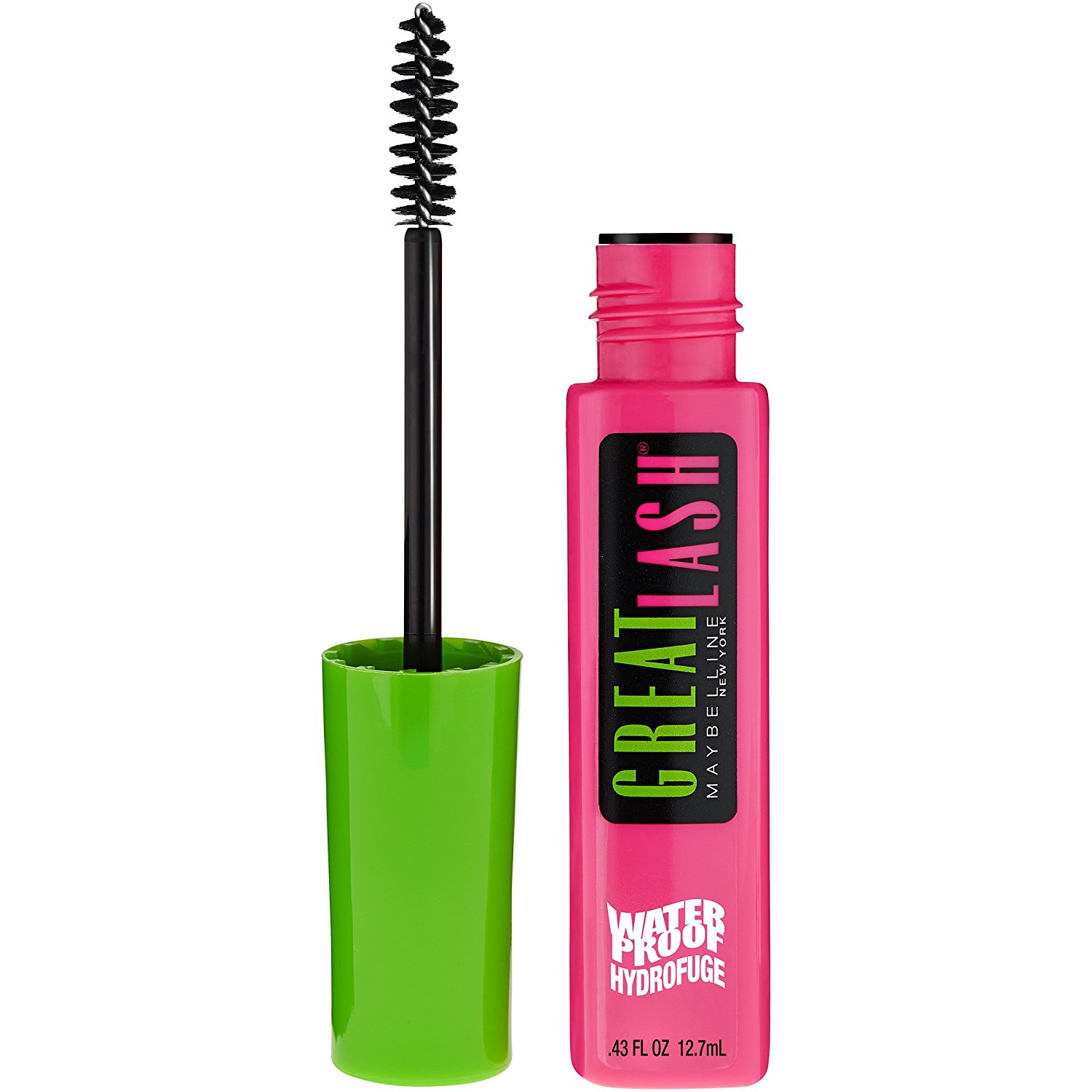 If you want to wear makeup but know there's a good chance you may have sweat dripping in your eyes within the hour, using waterproof makeup (such as the mascara featured above) can help avoid smudging or smearing.
Buy the mascara above for $4.39 from Amazon.
16. Moisture-Wicking Headbands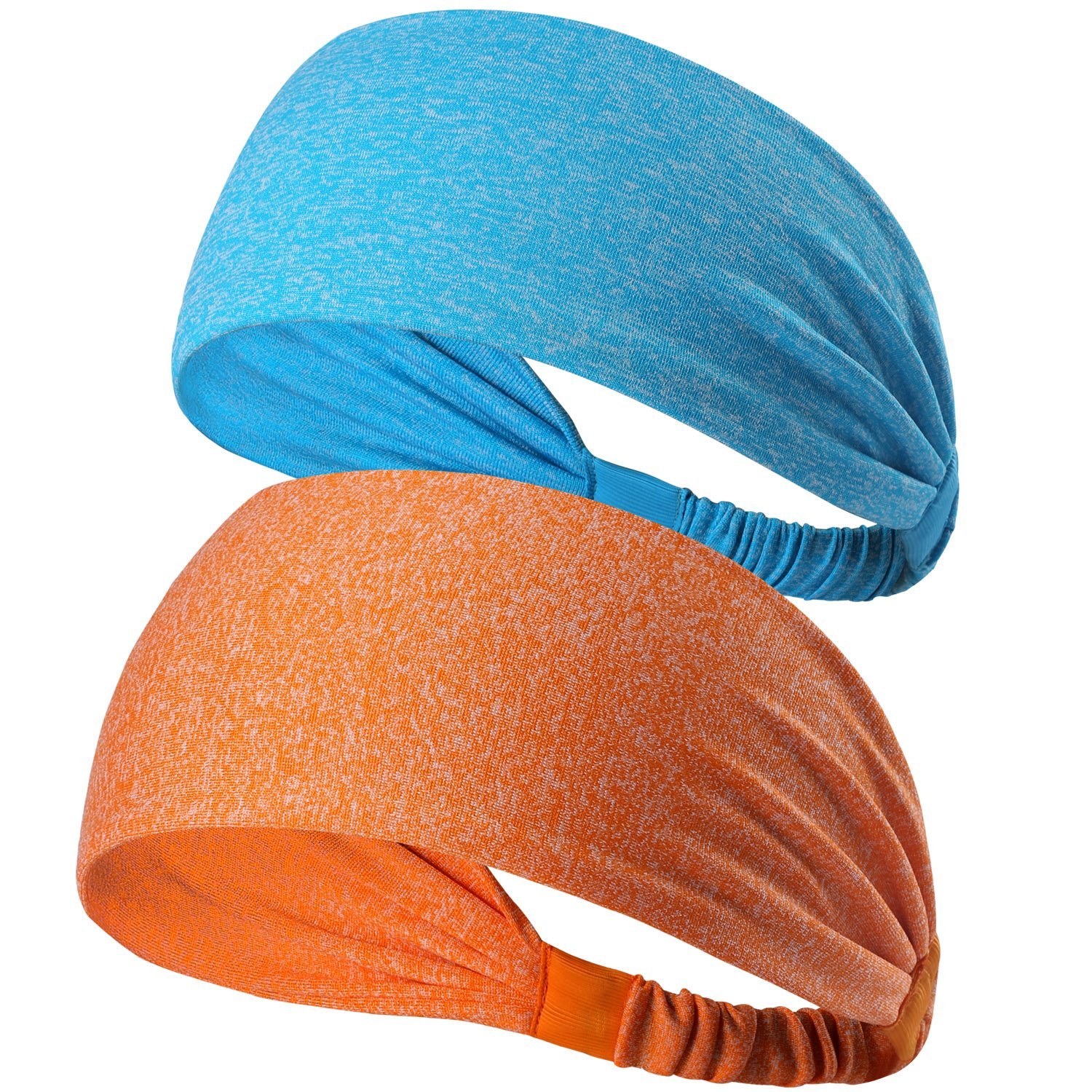 Designed for getting sweaty during a workout, these fun and fashionable headbands wick away moisture to keep your head cool and dry – whether you're at the gym or hanging out with friends.
Buy the headbands above for $10.98 from Amazon.
17. Cake Beauty Powders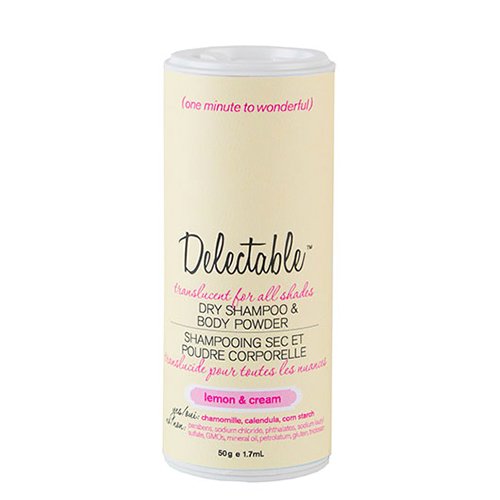 This powder from Cake Beauty is made with cornstarch, silica and flower extracts (no talc) to absorb excess oil and leave you smelling fresh. It can be used on either your hair or your body to keep you dry.
"Cake Beauty has a line of talc-free powders that are so wonderful," recommended Breeanna Menendez. "They're lightweight and smell awesome! Plus they're not crazy expensive. Cake often has sales too. It helps dry out some of the wet, which reduces the chafing."
Buy the dry shampoo and baby powder above for $8 from Cake Beauty.
18. Oscillating Fan With Remote Control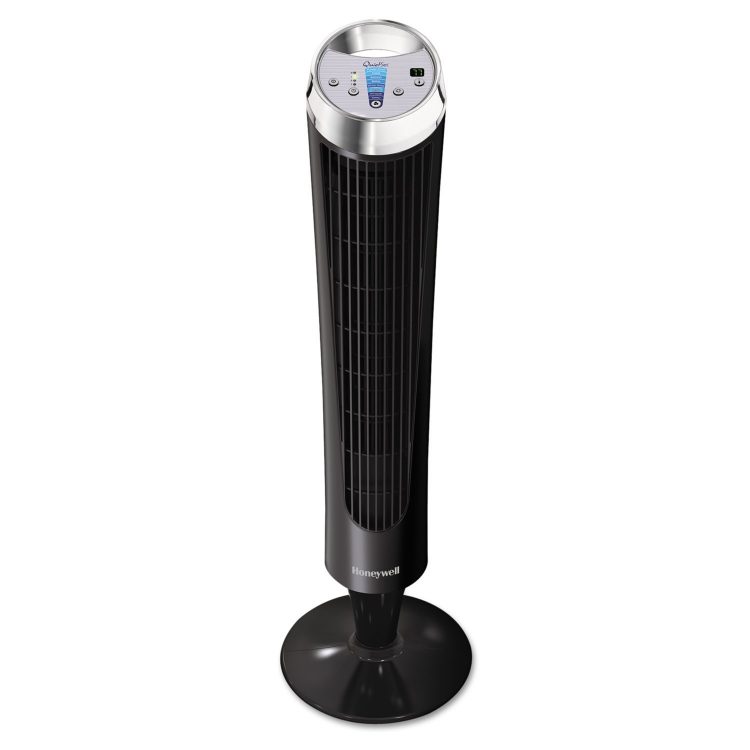 If you struggle to stay cool at night, an oscillating tower fan provides some air flow and can be adjusted remotely to change power or direction, so you can change the settings without even having to get out of bed.
Katherine Otto wrote, "No joke, remote-controlled fans changed my ability to sleep so much! When your temp constantly changes at night, it's an absolute lifesaver, because you don't have to get up out of bed to adjust the temperature, you barely even have to wake up. Mine has eight power settings (all of which are relatively quiet), an auto-off feature, and the remote even controls the oscillating if I need the air focused on just my feet or something. It's amazing!"
Buy the fan above for $54.33 from Amazon.
Originally published: February 28, 2018