Why I'm Trading In My Comfy Slippers for a Diagnosis and High Heels
---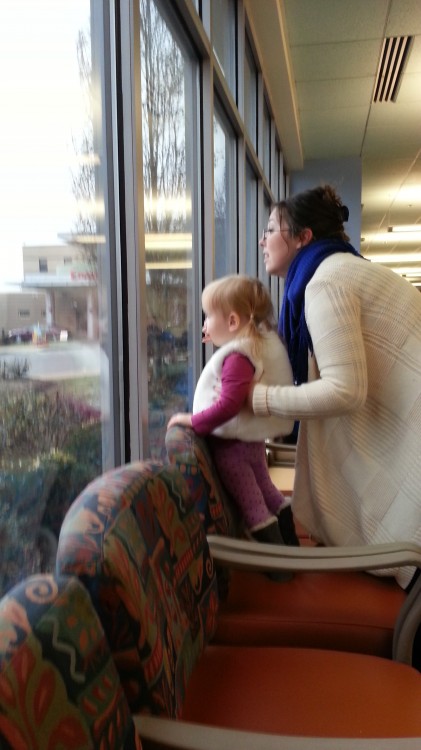 For the last two years, I've been at peace with not knowing the reason behind my daughter's hypotonia.
Without a diagnosis, I'd found the comfort of a Saturday afternoon with nowhere to be — a day perfectly designed for lounging on the couch with a good book, a mug of coffee, slippers and sweatpants.
Yes, I'd found a slippers-and-sweatpants kind of comfort.
But I knew that eventually the doorbell would ring or the coffee would get cold, and I would be forced to leave my comfort behind –maybe momentarily and possibly for good — because life, real life, isn't always about being comfortable.
Last week, my real life began again — in a small exam room.
The neurologist, sitting across from me, casually mentioned a possible diagnosis, but the look on her face was anything but casual, and I was suddenly anything but comfortable.
As she mentioned her game plan — MRIs and an orthopedic referral —  I slipped out of my comfortable place and closed my good book. "Connective tissue," she said. "Hypermobility," she uttered. My coffee went cold.
I realized this potential diagnosis meant I'd have to leave the familiarity of my "no diagnosis couch" that I've been enjoying for the last two years.
I felt insecure and worried and unsure.
I longed for my sweatpants and slippers but felt as if I was being forced into heels.
I know I can't stay in my slippers forever, because as much as a diagnosis doesn't change the important things — like my love for my daughter — it does play an important role in helping us meet her needs.
I have no choice but to move forward off the couch and away from the book and the coffee and the comfort and thrust myself into a new world — a world with a diagnosis.
And while this world with a diagnosis is different and — at times — uncomfortable, I'm ready to give up my sweatpants and my slippers for a little while and try on something new — because I know that while comfort is beautiful, it can also be limiting. And besides, my legs do look pretty darn good in heels.
Want to end the stigma around disability? Like us on Facebook.
And sign up for what we hope will be your favorite thing to read at night.