Join the Caregivers' Corner Group on The Mighty App
---
In the Caregivers' Corner group, we know that caregiving is a difficult task that often goes unnoticed. This group is a safe space for caregivers to ask questions, share triumphs and struggles, or just vent. Whether you are new to caregiving or you've been doing this for a long time, join us for a supportive community full of people like you.
Right now, the Caregivers' Corner group can only be joined via the Mighty mobile app. You can download the app here:
Meet Lexi, group leader of Caregivers' Corner.
We'd love to introduce you to your future group leader!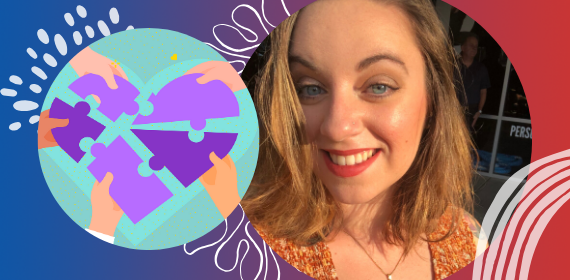 Share a fact about yourself.
My name is Lexi and I love to kayak in my spare time!
Tell us a bit about your group.
Caregivers' Corner is a place to share your triumphs and struggles as a caregiver, as well as to get support for whatever you're going through.
What inspired you to start it?
I have been caregiving since I was old enough to help with my grandpa. Now as an adult, I do more of the caregiving. I wanted to start a group to give the support I noticed was lacking in the community.
Who should join this group?
If you are a caregiver looking for support or are a care receiver who is trying to better understand our perspective.
What kind of posts/topics can Mighties expect?
Anything from distraction to conversation-sparking posts.
See you on the app!