Thank You to Our Readers for Making This Happen
---
Celebrate the small milestones.
As the father of a little girl with special needs, that's a lesson I've taken to heart. Before Annabel had words, my wife, Sarah, and I tried to teach her to sign. We tried for a long time. Then one day she finished a bowl of orange slices, looked up at us with those big brown eyes and tapped her fingers together to sign "more." Sarah and I practically tackled each other racing to the kitchen to get her another one. That was a moment worth celebrating.
What's happening here at The Mighty is also worth celebrating. Seven months ago when we launched this site, I laid out some big ambitions. Our aim was to build a media company that truly helped people facing disabilities, disorders and diseases.
We began with stories. Stories have the power to teach, to inspire, to entertain and to start a conversation. Ultimately, they can influence the way we approach life's greatest challenges.
When you identify with a story – when it makes an impact — you're far more likely to share it with others. And all of you who are sharing our stories have done something pretty remarkable.
In our first week, our stories were read by 24,802 people.
In week two, that number was 72,957.
Last week that number was 6,824,578.
In just seven days, 6,824,578 people read stories on The Mighty. The total amount of time spent with our stories added up to more than 48 years. That is 48 years of seeing the strength, joy and beauty in people confronted with real challenges. And that was just in one week.
We thought this was a moment worth celebrating. Last night, I took our editors, Megan and Melissa, out to dinner. As we reflected over the last seven months, what struck us was not the big numbers. Each of us has worked for big media companies that reach a lot of people. What struck us was the strength of this community we're seeing and feeling each day. You're submitting stories. You're sharing stories. You're connecting with each other. I can't say it any better than Meredith Antushevich-Howell, who left this comment for us a few days ago:
Thank you to your whole team for all that you do! Your stories can be eerily similar to the life I'm living with my "differently-abled" daughter, Lola. If only in the virtual world, it's comforting to know that we are not alone. Our struggles, our triumphs, our grief and our joy are all mirrored in some regard. This site has been an amazing addition in my life.
Thanks to each and every one of you for helping make this happen. This is just the beginning. There is so much more we can do.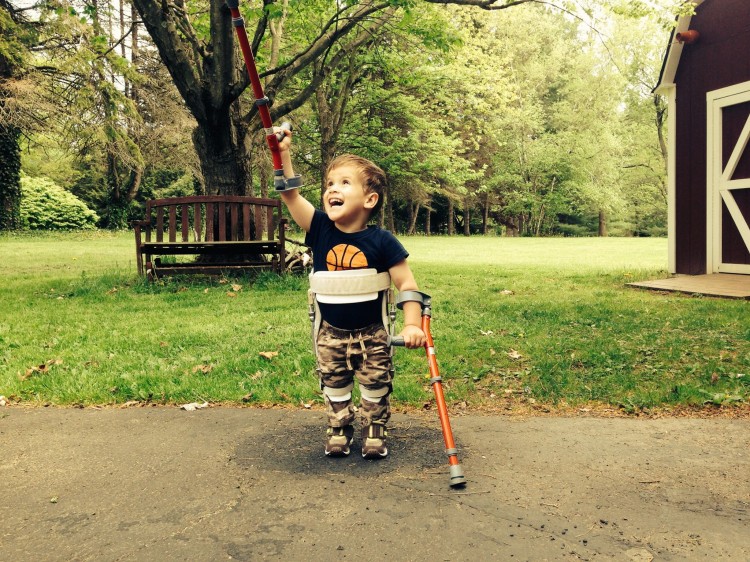 Thoughts? Ideas? Suggestions for The Mighty? Reach us at community@themighty.com.
Want to end the stigma around disability? Like us on Facebook.
And sign up for what we hope will be your favorite thing to read at night.