On February 10, 2011, with one phone call I became a terminal cancer patient. The hematologist told me I had Ph+ALL (acute lymphoblastic leukemia), a rare and aggressive blood cancer. He said that, left untreated, it typically kills adults within weeks.
I was hospitalized and endured the first of what would be a possible eight rounds of intensive, round-the-clock chemotherapy sessions running eight to 10 days each. By April, I was in remission. But to defy the odds to live beyond the eight chemo rounds, I needed a donor for a marrow transplant.
After four rounds, still no donor. I went to yet another clinic visit with Dr. Anthony Stein, my hematologist-oncologist at City of Hope in Duarte, California. With a half-grin on his face, he shared the news that the care team had found an anonymous, matched donor! I did a little Snoopy dance and was speechlessly happy.
The program allowed me to write a thank you card to my donor. To keep the procedure anonymous, I could not reveal my identity or location or that of City of Hope. Here is what I wrote.
To my donor:
Thank you for your kindheartedness in placing yourself on the donor registry. Though you may shrug it off for the slight inconvenience of a cheek swab, you were thoughtful enough to see beyond yourself to those, like me, who might be in need.
Thank you for your patience as you went through the tests in preparation for donation. I hope that the workups, from blood tests to cardio tests, were a novelty that you can merely log in your memory.
Thank you for your bravery in donating a tiny bit of yourself to save me. I recognize that you may feel some discomfort for several weeks, that you may have to take time off work, all for someone you've never met. So let me introduce myself.
I'm a 39-year-old wife, mother, editor (on leave) and yoga teacher (on leave again). My husband of nine years and I were raising our beautiful 12-month-old boy, making a happy home, having a quiet life, until Thursday, February 10, 2011. That was the day I received my diagnosis that I have Philadelphia chromosome-positive acute lymphocytic leukemia (Ph+ALL). Everything about our world turned upside after that. I was hospitalized the following Monday, Valentine's Day, to begin chemotherapy near our home. I went through two rounds during six weeks, and I waited for the day I could feel a breeze on my face again. That time came when my husband and I relocated our family so that I could receive treatment at a cancer center of excellence. I've now gone through three more rounds of chemo (out of a possible eight). Thankfully, my doctor releases me from the hospital between rounds so that I can be with my guys and breathe in the fresh air.
I'll be turning the big 4-0 the day I receive your donated stem cells, and I want you to know that your gift is going to be the best present ever! I will make every effort to treasure every extra day that you will have granted me, rejoicing in being with family and friends, and trying to do good in the world.
Thank you,
Your recipient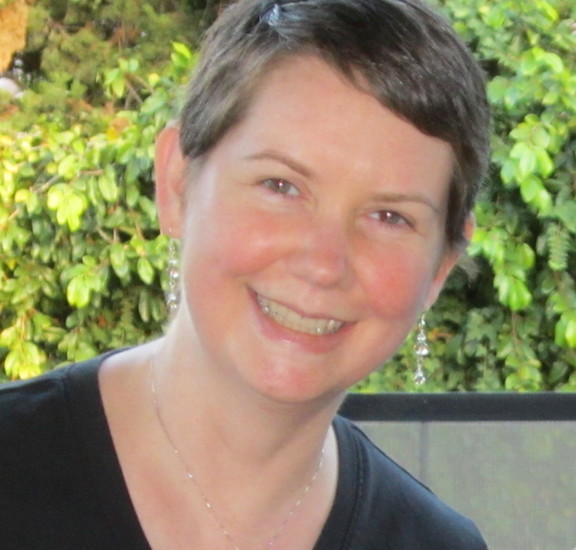 This story is an adapted excerpt from my memoir, "Every Breath Is a Gift: Reflections on My Leukemia Journey." For more information, please go to www.ErinMichaelaSweeney.com or email to info@ErinMichaelaSweeney.com.
The Mighty is asking its readers the following: Write a thank you letter to someone you realize you don't thank enough. If you'd like to participate, please send a blog post to community@themighty.com. Please include a photo for the piece, a photo of yourself and 1-2 sentence bio. Check out our Share Your Story page for more about our submission guidelines.