Single-Handedly Reaching for the Gold as a Paralympian in Tokyo and Beyond
---
Paralympic dual-sport athlete Dani Aravich's sprint to Tokyo 2020 and Beijing 2022
By Dani Aravich, National Ability Center Volunteer and 2020 Paralympian
I came into this world different. Born without a left forearm, I've learned not to let my differences inhibit me from my dreams. Growing up, I found myself enthralled by a multi-sport athlete's fast-paced, exciting lifestyle. That led me to compete in various sports from soccer to softball, volleyball, downhill skiing, and basketball. Being an all-season athlete prepares you at a young age to be persistent, diligent and flexible. Transitioning between different sports instilled habits in me early on that allowed me to thrive as an adaptive athlete, and encouraged me to pursue a Paralympic career in both Winter and Summer Paralympic Games.
(Dual) Road to Gold
After discovering I was eligible for the Paralympics in 2019, I began training to compete in track and field. Soon after, I was invited to a Paralympic training camp for Nordic skiing by a Team USA developmental coach. Encouraged by my family, mentors, coaches and teammates, I decided to continue competing in both sports. I utilized skill sets from both disciplines to succeed simultaneously. Running the 400 meter in track and field for the Tokyo 2020 Games, while also skiing up to 15 kilometers as a Nordic skier leading up to Beijing, requires multiple training approaches that correlate with one another. The endurance, speed, and agility for both events are difficult to master separately, but the prospect of competing as a dual athlete drove me to be my best.
My mindset of perseverance was not acquired for the sole purpose of training for the Paralympics. For three seasons, I competed in both cross country and track and field at Butler University. Developing assets like time management, composure and nimbleness is not easy. The lessons I learned through my collegiate athletic career have prepared me for this season of life as I continue to train and compete in hopefully what will be two Paralympic games and perhaps more in the future.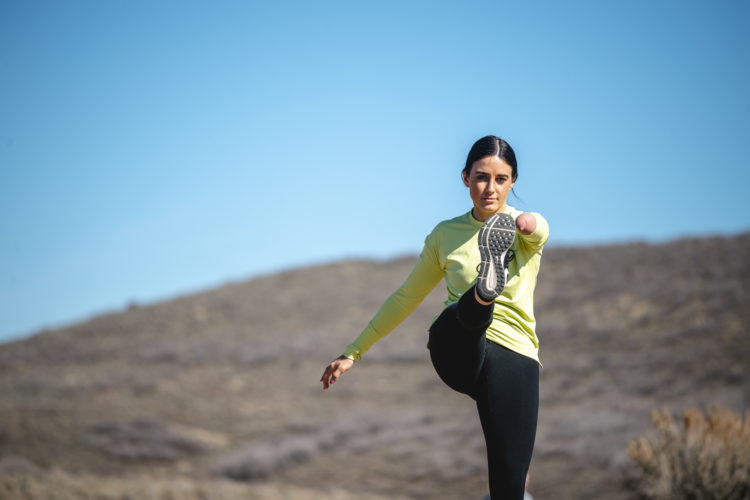 Giving to the Next Generation
Qualifying for my first Paralympics spurred my motivation to keep working towards the larger goal of competing in additional Paralympic games throughout my career. Not only does this achievement stoke the passion within me to train for the games, but it also lights a fire for me to encourage and mentor the next generation of adaptive athletes. My biggest hope is that their goals and expectations of the adaptive sports arena exceed my own.
The National Ability Center (NAC) has helped me channel my passion for the future Paralympian. My involvement with the leading adaptive recreation organization started with an introduction to the NAC at a networking event for my previous job with the Utah Jazz. The NAC serves as an outlet for training, recovery and connection for those with various disabilities. Their mission breaks the recreational barriers for athletes with disabilities, like myself. After my first introduction, I reached out to inquire about volunteer opportunities where I could use my athletic skills to nurture upcoming athletes. That first encounter led to me becoming a volunteer assistant Alpine ski instructor. Today, when I'm not training, I continue to serve as an assistant instructor for both NAC's Alpine and Nordic skiing programs, challenging my participants to make tough sacrifices now in order to achieve greatness later.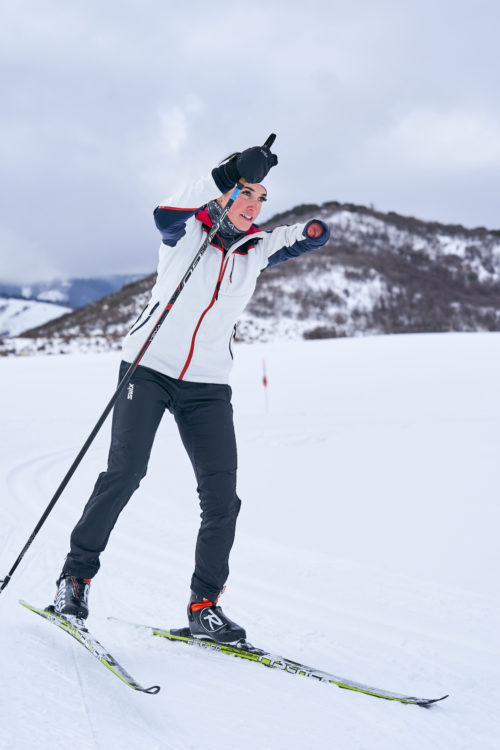 Looking forward
After recently fulfilling my dream of representing Team USA at the 2020 Tokyo Paralympic Games, which are taking place a year later than they were supposed to, I am tasked with the challenge of resetting my mind to prepare for the 2022 Beijing Winter Paralympic Games. After a grueling period of training for the Summer Games, I look forward to a moment of rest before preparing for the 2024 Summer season. As a multi-sport athlete, it is often difficult to unwind. Constant movement means constant development, but athletes also have to remember that stillness is just as beneficial. Following the upcoming Games in Beijing, I am eager to sprint into Paris 2024, but on a personal note, post-Paralympics season, I plan to take several trips with friends and loved ones, and allow for some medical attention that I have been putting off for quite a while.
Being a Paralympic competitor is the ultimate privilege for any athlete, and being able to compete in both winter and summer games means I can show the world that Team USA is a force to be reckoned with. I've always known that my abilities do not restrict me from being powerful, and that they catapult me into reaching new heights and crushing unthinkable goals. My work with the National Ability Center has only proved me right, and I know the mindset of power in all abilities encourages the next generation.
Originally published: September 7, 2021