I Didn't Choose to Stop Having Children – My Illness Made That Decision
---
What's it like to be done having children? You know what I'm talking about. You've had one or two, or even 10 children. What does it feel like to voluntarily say to your partner, "I believe we've hit the amount we wanted, let's move on to the next part of our lives?" I myself, wasn't given that voluntary option.
Hi, my name is Beverly, I'm 23 years old, and I am done having kids. Why so young? I'm 23 years old, and I have lupus.
Before we get in too deep, a little bit of background. I am the mother of the most wonderful and sweet 4 year old. He's my partner in crime, my mini me, and my one true love in this world of chaos. He has my temper, and his father's compassionate soul. He plays football, and he loves his dog. He is my only child. He will also be my last.
My pregnancy with this sweet little boy was one of the hardest things I have ever done. Most people talk about pregnancy like it was the most amazing thing they have ever experienced. I wish I could say that about my own. I was tired, but not just your average tired. I had what most people who struggle with lupus that's called "fatigue."
Nothing can prepare you for fatigue when you have a chronic illness. And nothing can prepare you for the amount of magnification this fatigue endures when you put added stress on your body, such as pregnancy. On top of fatigue, my body hurt. I was swollen. My son had a two vessel cord and a choroid plexus cyst on his brain at 16 weeks gestation. I saw multiple high risk doctors in addition to my regular OBGYN. I went into early labor at 34 weeks. And towards the end of my pregnancy, I dealt with high blood pressure, a precursor to preeclampsia.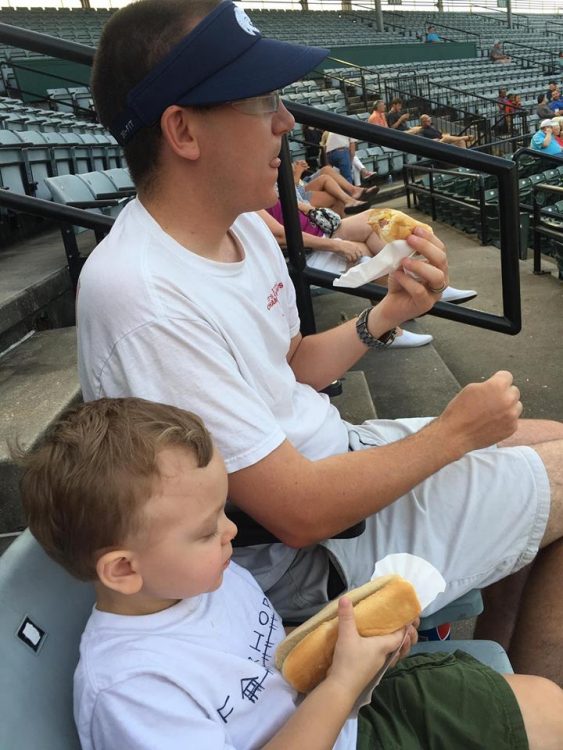 Then came the day my son was born, with 11 hours of labor, and pure and raw exhaustion that I can't even begin to describe. I was so incredibly thankful to have my husband and family by my side when he was born, and the days after. I can fully admit that, after he was born, I suffered greatly from postpartum depression. After talking with my doctor, I was put on anti-depressants, and the sun finally began to shine again.
Now, when I was pregnant with my son, I had two names picked out. One for a girl, and one for a boy. Obviously, we chose the boy name, and put the girl name on the back burner for our future child.
Recently, I've had a significant amount of problems with my body and my illness. These problems have lead my husband and I to reluctantly decide to no longer have any more kids. We didn't come to this decision easily, and most of the time I feel like this decision wasn't really made by me, but was made by lupus. Which is why when I hear, "Oh, he needs a brother and sister!" or, "You can't have just one child, he'll be spoiled," my heart breaks, sometimes borderline shatters.
No one gives a shred of validity to my reasons for not wanting to have more. No one listens when I say that we didn't choose to be done. My body chose. The most recent incident, being that someone very dear and close to me, found out she was having a girl. And she chose to use the name I had saved for our girl. When I heard this, I felt like my entire world fell apart. I'm not usually one to be "triggered," but this pushed me over the edge. Not because she "stole" my name, but because I will never get to use that name, and it was just a harsh reminder of the decision I've been forced to make.
Don't get me wrong, I love my son, and I have no problem raising him as an only child. I myself am and only child and I turned out alright. I'm just over the harsh reminders. And I'm over people being brash about me, a woman in her prime, not having another heir to my metaphorical throne. So the next time you see a women around my age, with just one child, I beg of you to hesitate asking her when she will have more children. There could be multiple reasons why she doesn't have or won't have another one. She could be battling fertility issues, she could be a single mom with no time for another one. Heck, she could even be struggling with the same illness that I have. Whatever her reason, it is none of your business. Just support her and the child she does have. Like me, that one child is her entire world, and she probably fought tooth and nail, day and night, to have what she does have.
We want to hear your story. Become a Mighty contributor here.
Thinkstock Image By: Mukhina1