It's OK to Not Feel OK After Being Diagnosed With Chronic Illness
---
Three months… Three months of high fevers, itchy rashes, high heart rates, low blood pressure. Three months of not knowing why I'm feeling the way I'm feeling.
I was starting to consider finding Dr. House – surely a fictional character who is known for finding out what is wrong with the most complex cases can diagnose me, right? Something better than, "It's a virus, it'll go away with time."
I'm frustrated. I can feel my body screaming for help. After tons of blood was taken from my body (my very dramatic way of saying they took blood work from me), I was finally diagnosed. The infectious disease doctor looked at the blood work results, looked at me and told me, "You most certainly have something called systemic lupus erythematosus."
I was relieved to hear this, because with diagnosis means treatment and with treatment means feeling better. The rash went away with high doses of prednisone. What's left is this eerie feeling and constant thoughts of "When will the next flare-up happen?"
What's left is the thought of being 21 and having this illness for the rest of my life. The thought of not being able to eat my favorite junk foods anymore because my body can't handle it. The feeling of fatigue never going away. I mean… I already struggle enough with anxiety, so add lupus to the mix and I feel like a bit of a mess.
Having a chronic illness and feeling strong is beyond admirable. I read these stories, I meet these people and I am inspired. But having a chronic illness, being vulnerable, not feeling strong and not feeling OK is also OK. I feel alone; I see my friends drinking and partying and living it up. I'm at home, with doctor appointments every day. This is my "new normal." And you know what? That's OK! Because I've just been diagnosed not even a month ago. It's a lot.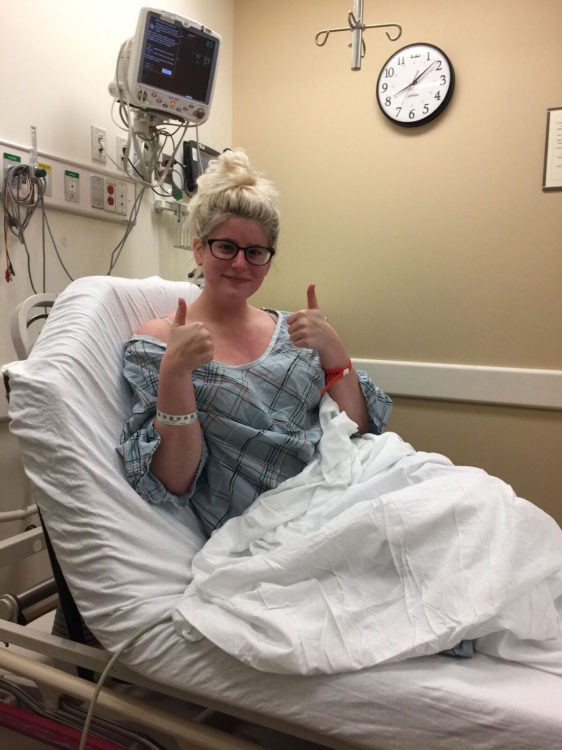 I want to tell you what all these doctors tell me. It's OK to feel anxious. It's OK to feel depressed. Who wouldn't with all you're going through? You're human. Lupus won't pass, but these terrible feelings of helplessness will. We will have bad days, but we will also have days when we're like, "Lupus who? Never heard of her." She doesn't define us. She won't define us.
If you need help, please reach out. There are local support groups for this illness in your area. Asking for help doesn't make you "weak." If anything, it shows how strong you are.
We want to hear your story. Become a Mighty contributor here.
Originally published: August 30, 2017