The Everyday Things I've Had to Adjust to in Life With Chronic Illness
---
Since I developed lupus, there are things I've gotten good at, things I've had to adjust to and things I've had to let go. As I continue to manage my new life, I've been reflecting on how simple, everyday things changed drastically and I took those things for granted before. Below is my list of such everyday things:
1. Holding my phone. Texting and even holding the phone to talk is dependent upon how well my hands work. I never thought that would be a factor in my life. Talking on the phone can sometimes cause a migraine or extreme exhaustion, especially after a long day.
2. Laundry. This is now an Olympic sport for me. I may start on Friday and finish washing by Sunday. Then it may take a whole week to fold and put away, if I'm lucky.
3. Being able to eat anything. I really miss just picking up food and eating it, especially sweets. Like there are days I just want cupcakes, but there aren't any shops I can just walk in and ask for a sugar-free, gluten-free cupcake on demand. I have to plan and order like 24 of them. I don't want 24 cupcakes, I just want one!
4. Going all day and night. I used to get up and go run errands and hang out for 12+ hours. Now that does not happen. I must pace myself and rest.
5. Zipping and buttoning. I legit have days where I can't zip my boots up and I carry them to work and ask my work husband to help me or just change shoes. My occupational therapist has helped me, but some days that doesn't even help.
Despite all that, I have gotten good at some things, including:
1. Setting boundaries.
2. Listening to my body.
3. Saying no.
4. Relinquishing guilt.
All of these were really hard, especially because there are times when I want to party hard and hang out but my body says, "Girlfriend, that's cute. We are not moving." Or I may have to leave early because my body says "we're done." I used to feel guilty, but have made progress in this area.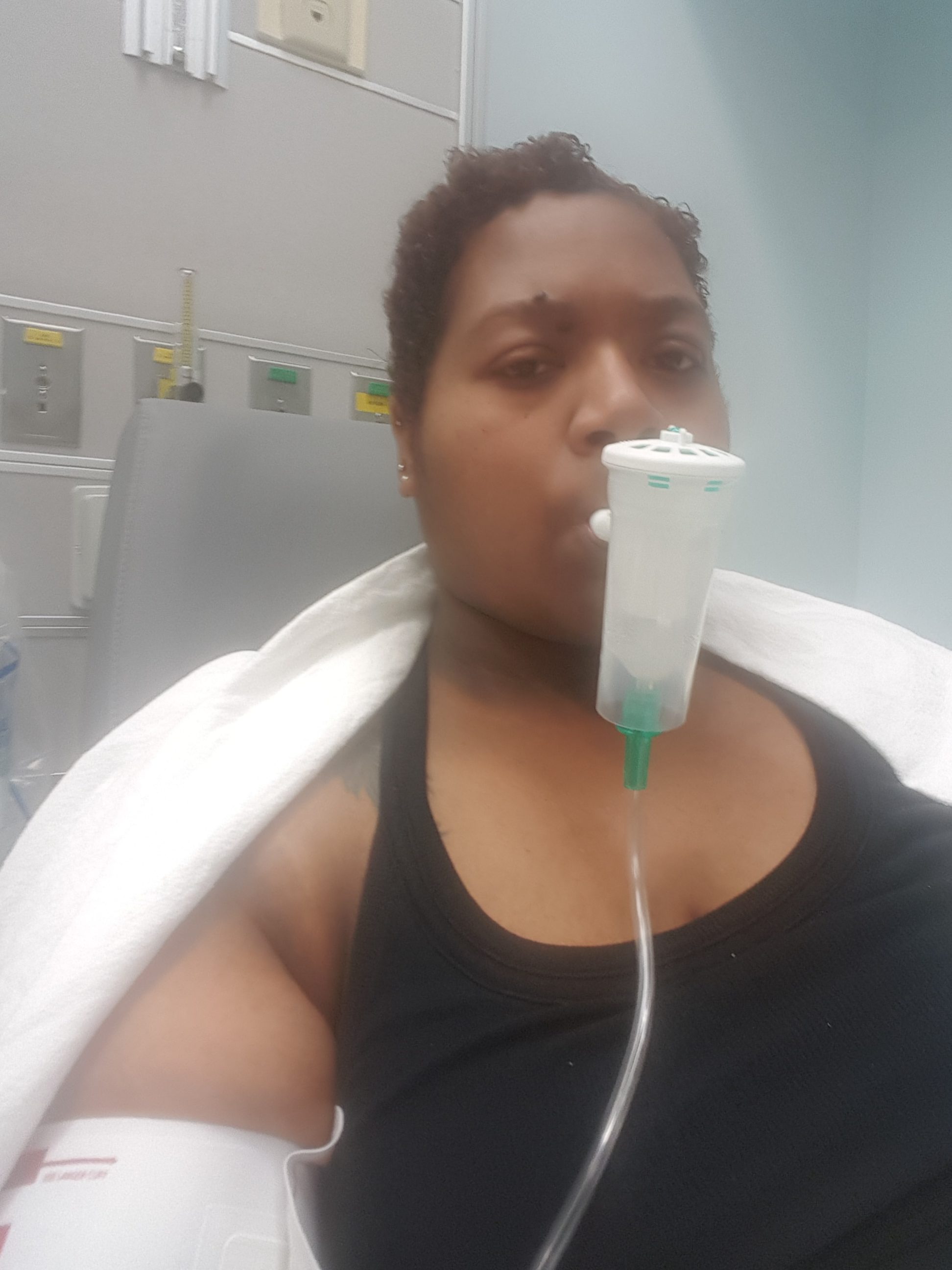 I am still working on some things:
1. Asking for help and not feeling bad.
2. Not pushing through as much because I feel have to (reference number 1).
3. Being honest about my condition and not feeling bad because my life isn't all peaches and roses. This is the hardest. People ask how you are, and sometimes you are stuck between lying about how you feel and just being too tired to lie and spitting out word vomit of what's going on. Not everyone can handle that.
Overall there is growth, and I still wouldn't change this journey. It is important to know every warrior's journey is different and every illness affects each person differently. My journey is just that, mine. However, there is one thing nearly all of us have in common — we grieve our old selves and learn to love our new selves.