22 Pictures That Show What Lupus Really Looks Like
---
Lupus is a systemic autoimmune disease in which the body attacks its own tissues and organs. Since lupus can attack just about any part of the body, symptoms may vary widely between individuals, but some of the most common ones include fatigue, joint pain and a facial "butterfly" rash.
The symptoms of lupus can be debilitating or even life-threatening in some cases – but there is so much more to lupus than the physical effects. It can affect just about every aspect of a person's life, from your relationships to your mental health to your ability to attend school/work or do the activities you enjoy.
To help raise awareness of the disease, we asked our Mighty community to share a photo that represents an aspect of their life with lupus they wish others understood. Let's elevate the voices of those who live with lupus so loved ones as well as researchers and medical professionals have a better understanding of this condition.
Here's what our community shared with us:
1. "26 years old with lupus SLE and scleroderma… taken during some hospital stay, for some random flare last year." – Brenda T.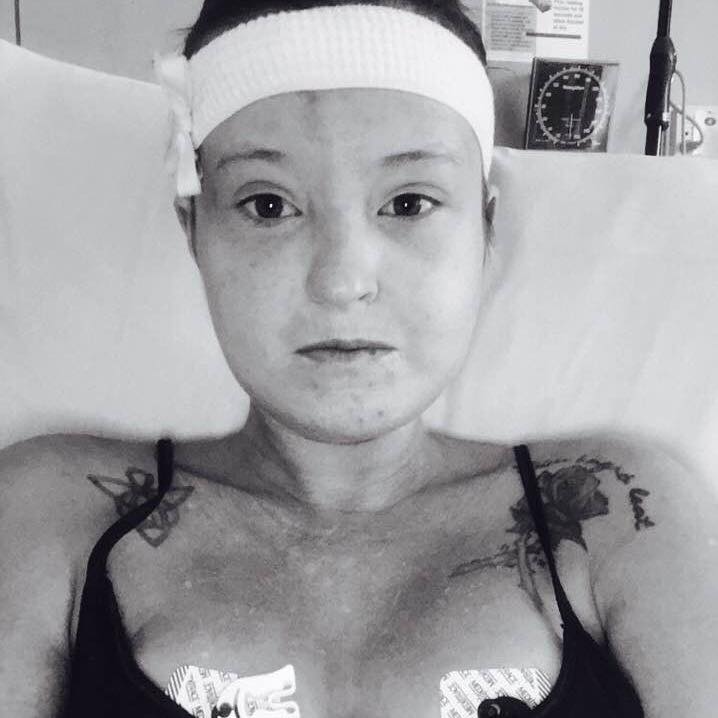 2. "This one after one of my surgeries that are needed for pain relief and mobility!" – Denise H.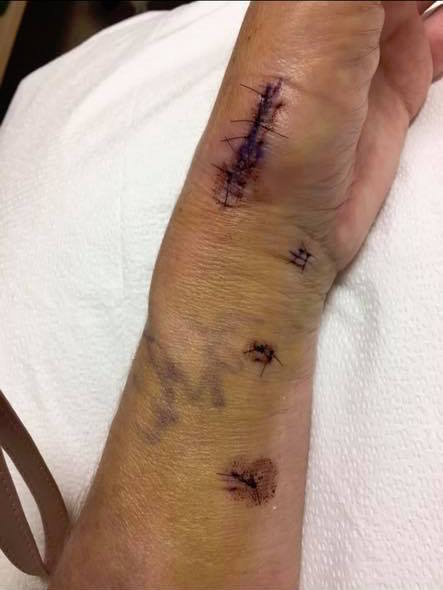 3. "Three months after my diagnosis, I finally did it. My once long hair is now (almost) all gone. No more pulling clumps of hair out of my brush every morning. No more trying to hide the balding patches in my ponytail at work with strategically placed bobby pins. No more running my fingers through my thinning hair wondering where it all went. Getting my hair cut short was a nerve-wracking and emotional process, but my wonderful stylist helped me through it in the best possible way. She listened to the story of my diagnosis and gave me a new look that I couldn't be happier with. This is the before and after picture." – Miryam A.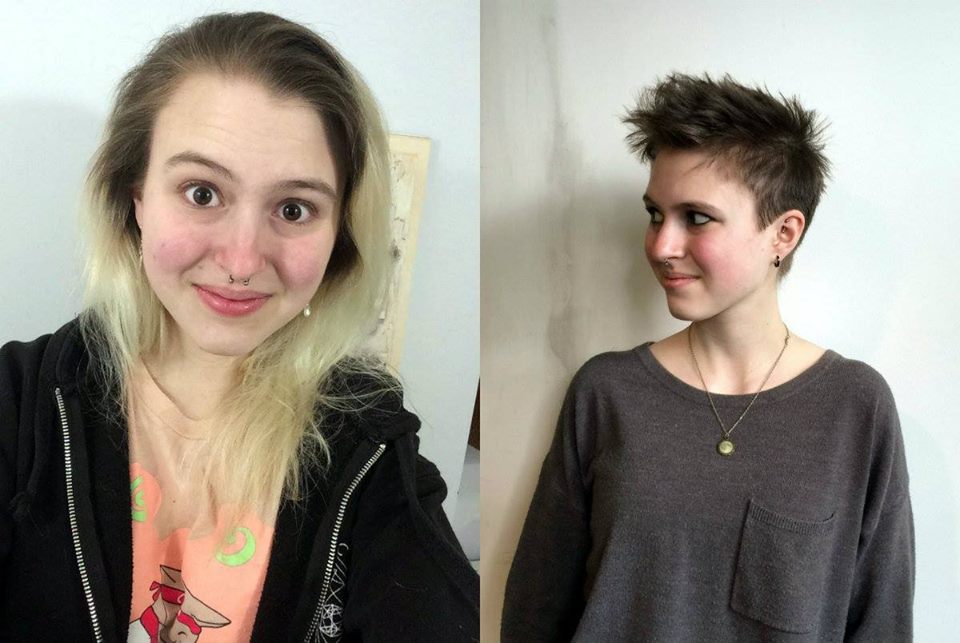 4. "Multiple knee surgeries for lack of cartilage. Lupus is definitely difficult to deal with, but I have it – it doesn't have me." – Gabriella C.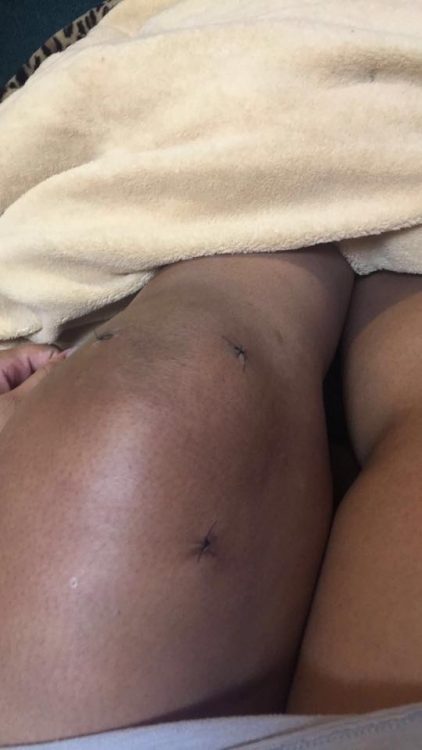 5. "Protecting myself from a few minutes in the Florida sun while everyone else is outside for hours in shorts and tees. I wish people understood why I'm always wearing a hat and long sleeves even when it's hot, and even then can't stay in the sun for long. I'm grateful for UPF clothing!" – Rebecca F.

6. "Me and my service dog, I've got also seizures from SLE. Many people think oh, you look good, but inside there is an autoimmune war… This illness is very often misunderstood or not known. For me it's still difficult to accept my illness. I can't handle the awful pain sometimes. But keep on smiling…" – Mirjam D.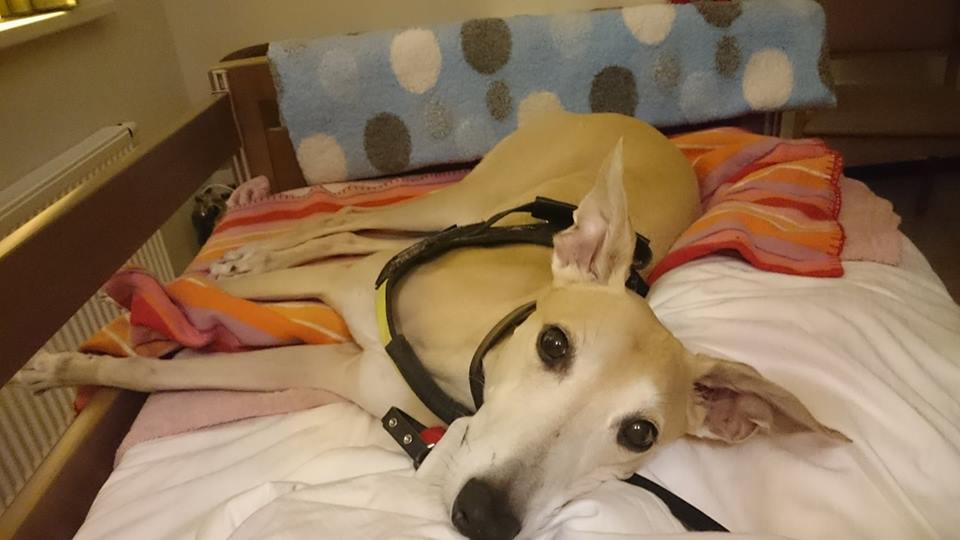 7. "This is one of the hospital visits I go through and the several blood tests they take to figure out what my lupus is doing to my body. I've turned into a living pin cushion." – Lindsay M.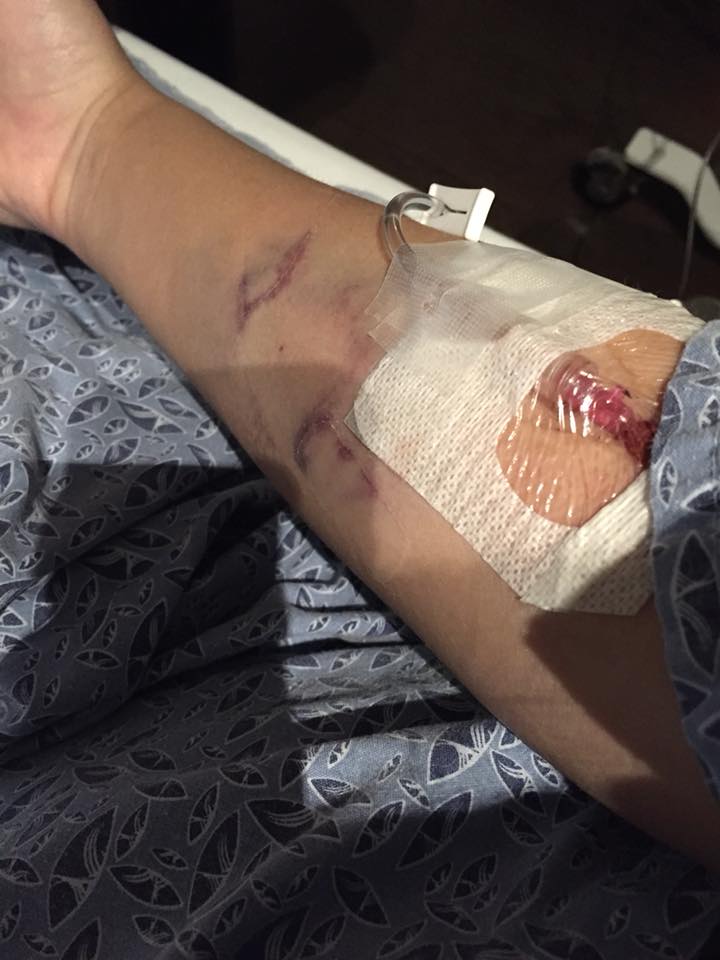 8. "Always finding strength in the toughest of times." – Kayla R.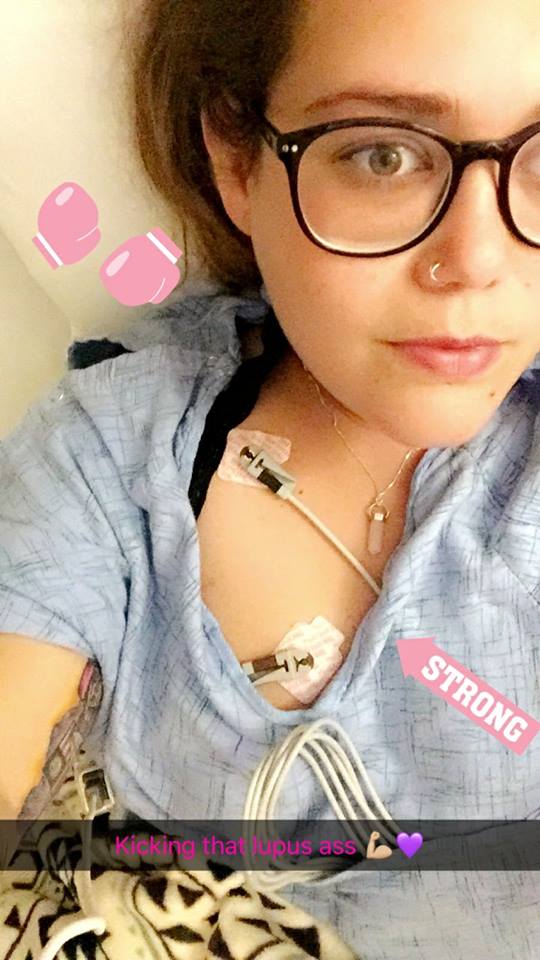 9. "My meds on a daily basis, and they're being added to and changed every doctor appointment. It's an uphill battle trying to figure out what works and what doesn't." – Brandi W.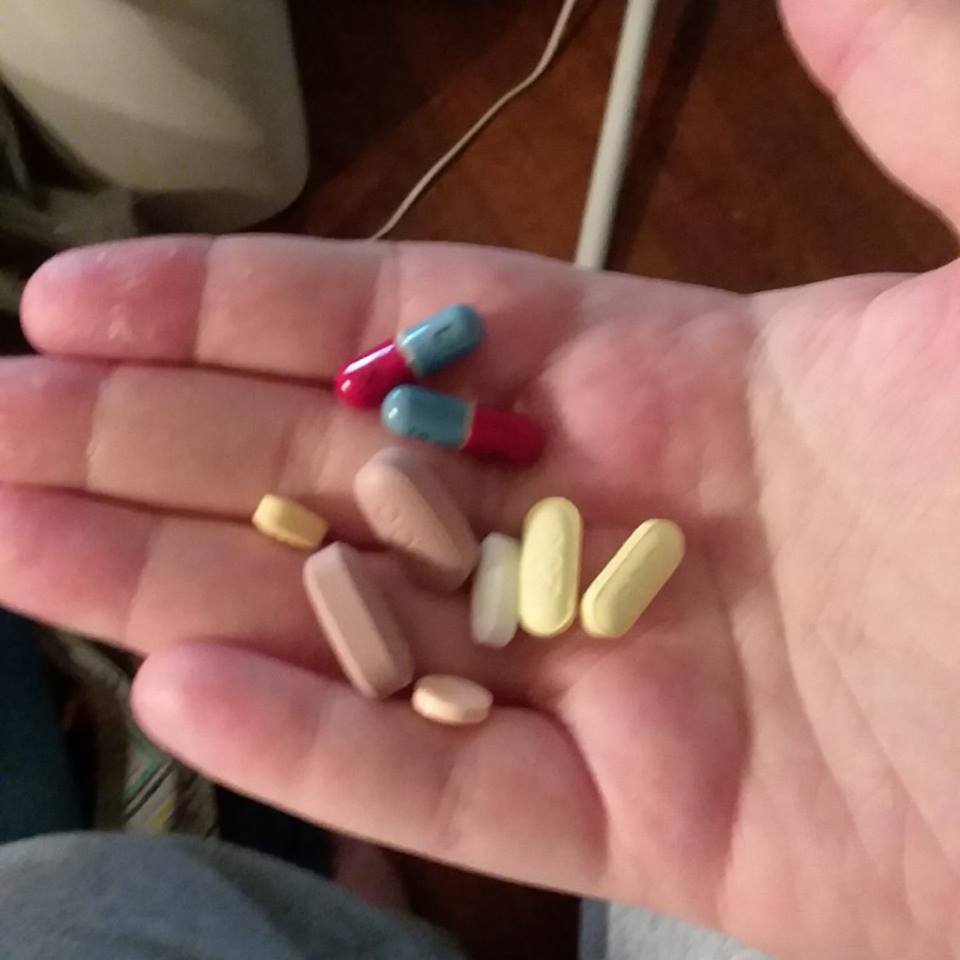 10. "The sun was too loud for me on this day." – Elizabeth T.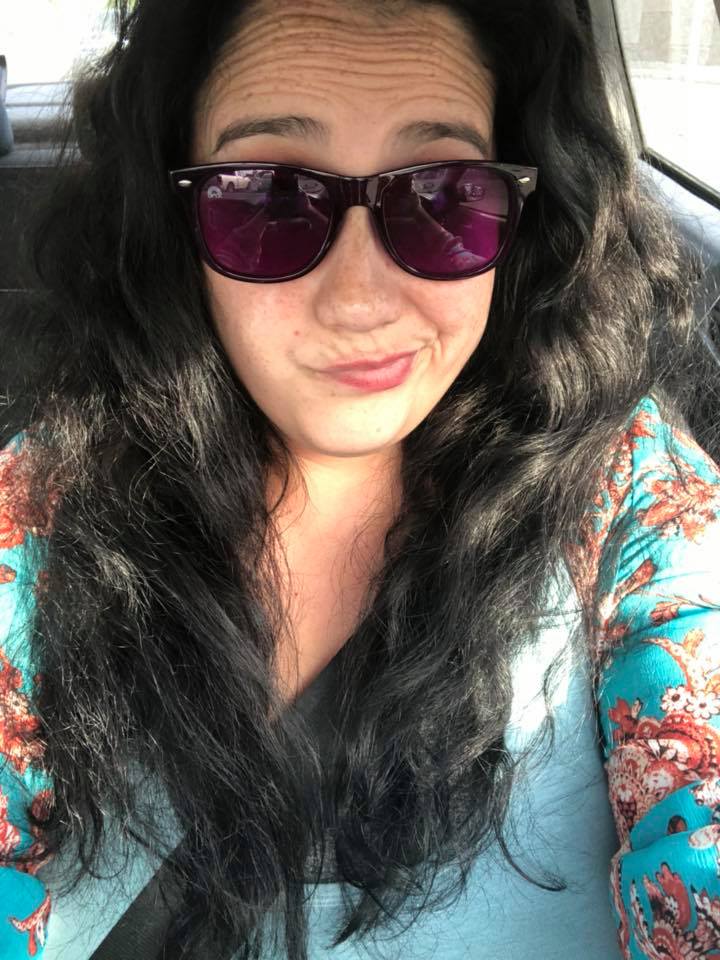 11. "A warrior's rest: This is the most honest picture of lupus I have. Some days are great but some days I just can't get up. In and out of sleep while I watch movies in bed. Bad days mean Pop-Tarts or toast for breakfast and maybe a banana because it's easy to peel. Bad days make me thankful for those candies or popcorn you don't eat often because it's quick and easy to open. Getting up is not the challenge. The challenge comes [with] staying up. This year is year 18. I'm a Lupus Warrior. I've been fighting for my life since I was 17. I'm tired from fighting some days. And that's what this picture is." – Audrey M.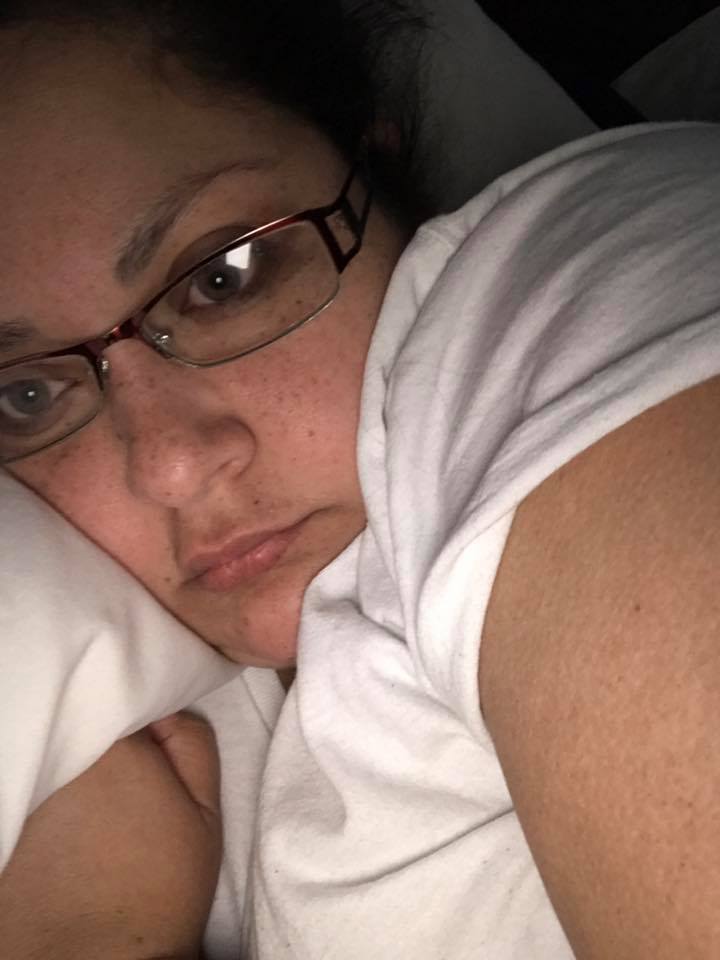 12. "I do pottery whenever I'm not nauseous and my hands aren't swollen from lupus." – Dahlia B.A.
13. "I feel like everything I used to enjoy has been taken away. This is me on a beautiful day sitting inside swollen." – Justee M.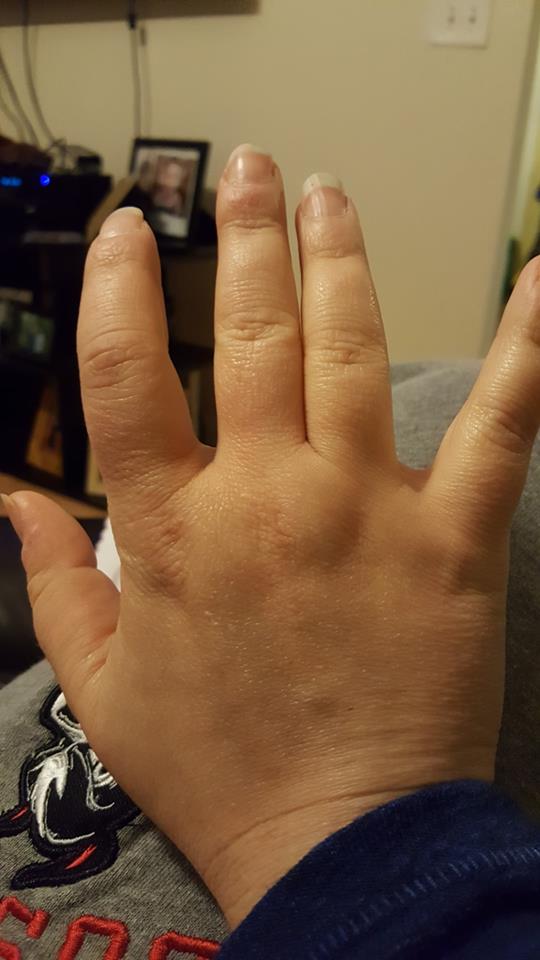 14. "Doing what I could to be positive. But I have to be honest with myself and others. Was too hurt and tired to do my hair, rashes popped out… Just me trying to live in the moment. Wasn't a good day." – Jeannine D.A.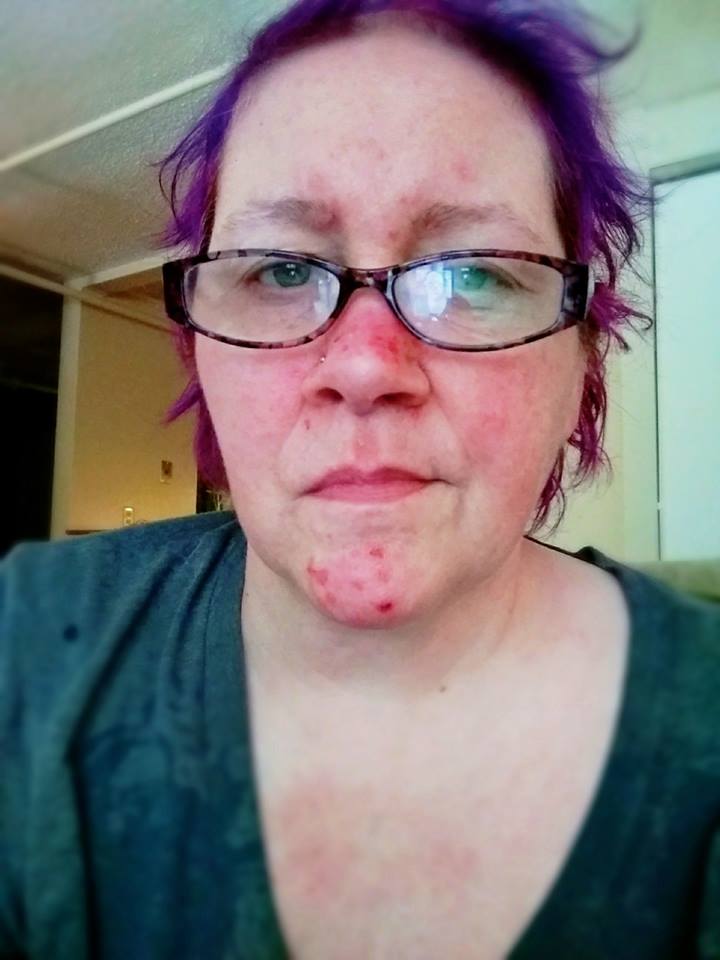 15. "My number one supporter. Could not make it through the things I have without her by my side. Understanding, compassion, patience and love." – Jessica K.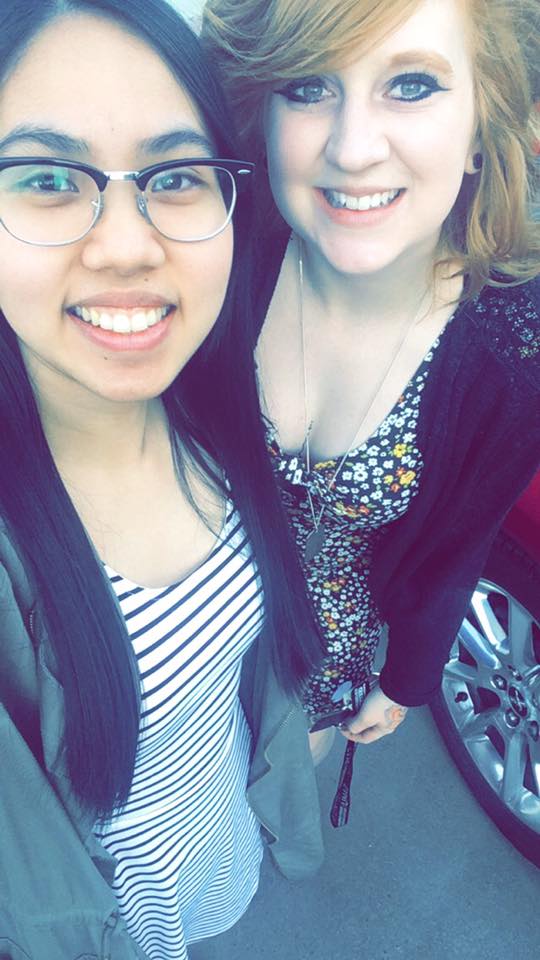 16. "The many blood tests. Sometimes I nearly faint while they are taking over seven vials." – Lindsay M.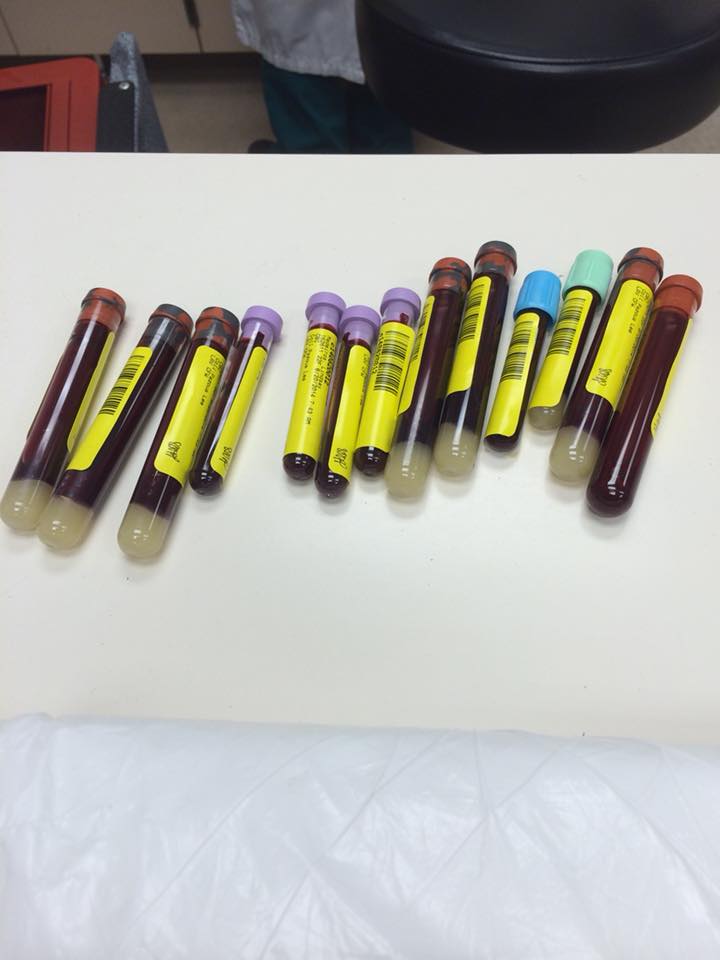 17. "Lupus awareness! I have lupus. Lupus doesn't have me. Lupus, you are a thief but one thing you will never get is my soul. I'm a fighter and there's days where I'm down and bedridden because of you but I always manage to get back up. My body is at war every day in pain. Most couldn't imagine what I go through and endure on a daily basis. Please help spread awareness [and] educate yourself before you pass judgment on me and my chronic illness that there is no cure for." – Missy F.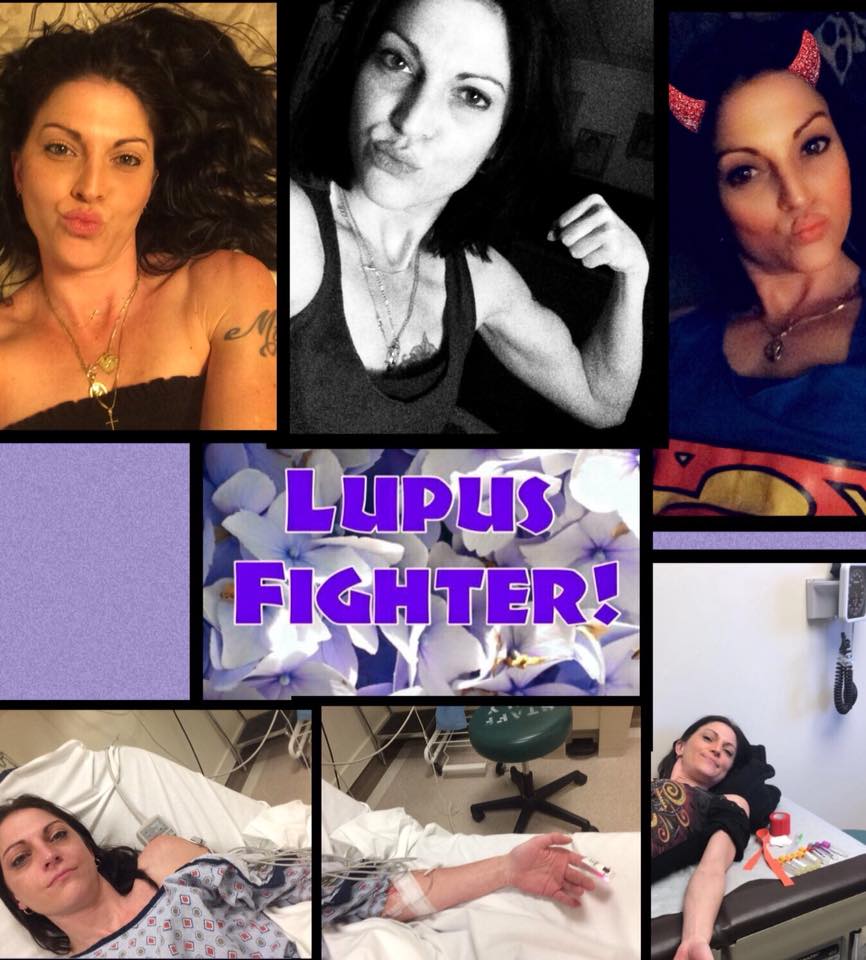 18. "This is me in my latest flare, March 2018. Suffering from pleurisy, a serious respiratory infection, uncontrolled asthma, shoulder pain stopping me from being able to move my arms, debilitating fatigue, joint pain in fingers and toes, word finding difficulties, my butterfly rash and much more. I am a fighter, and this butterfly rash is my unwelcome badge that shows the world just one sign that I might be sick." – Tal A.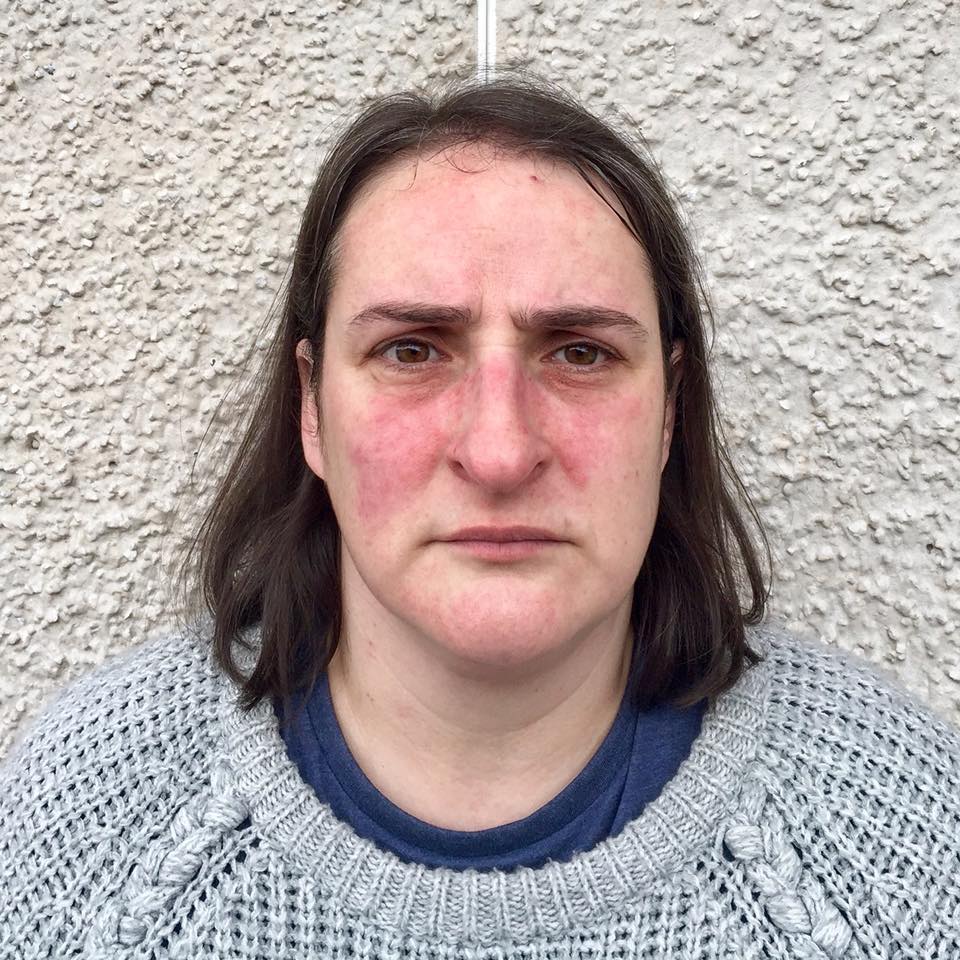 19. "I think everyone with boobs knows this pain after a long day." – Nicolina Å.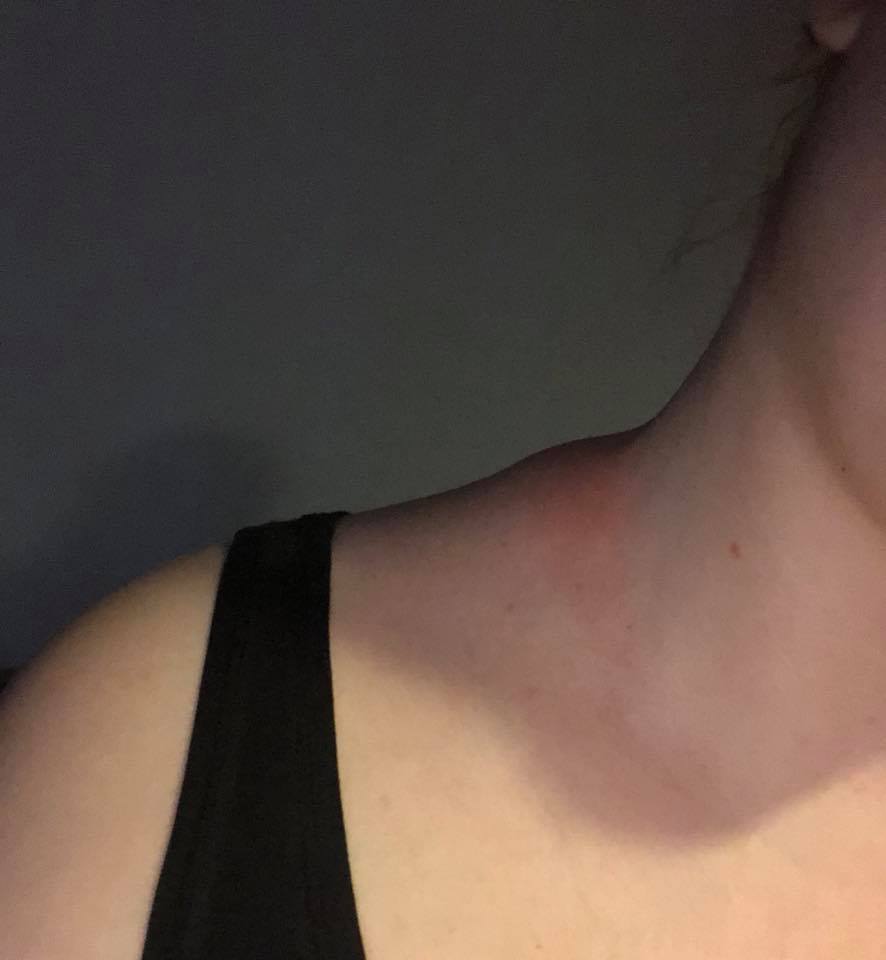 20. "Just the feel of the fabric on my skin was enough to make me cry but I smile through the pain to show my children Mommy is strong." – Deena R.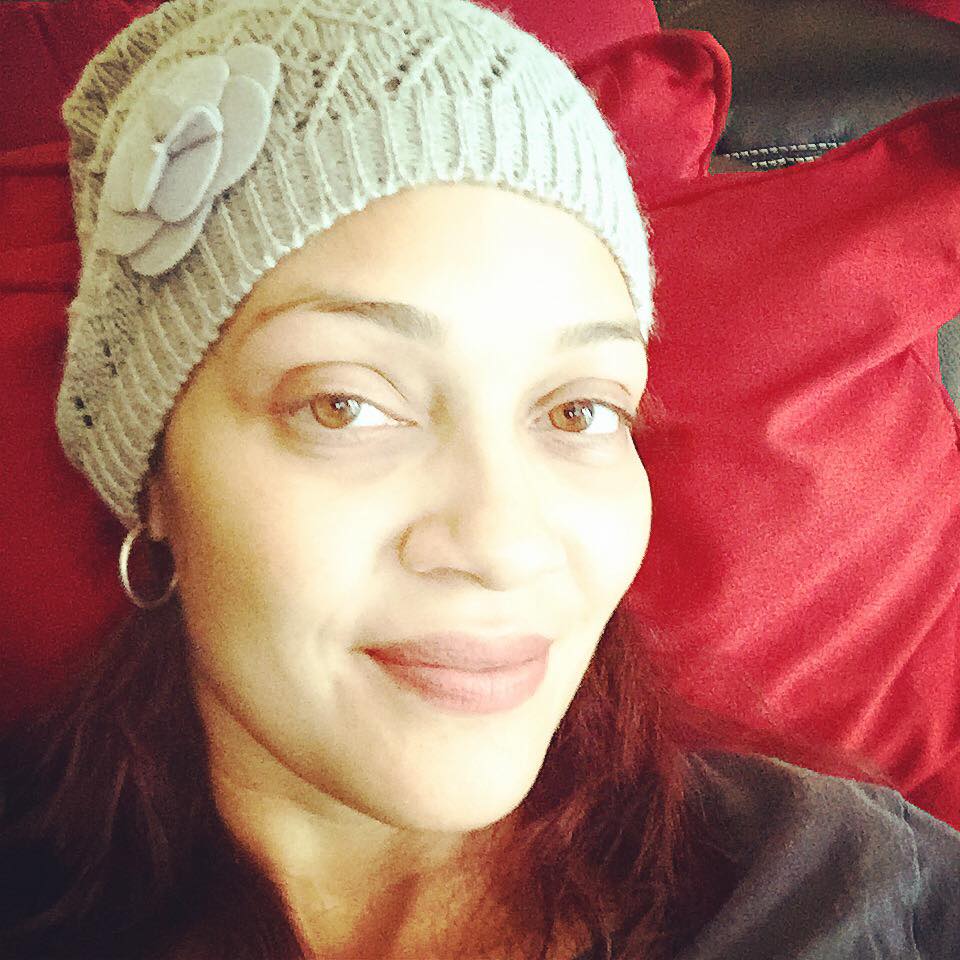 21. "This is when I was in the hospital for an SVT [supraventricular tachycardia] episode caused by lupus. This is the reality of our illness. I wish people understood that I don't want to be sick or on disability. This isn't a choice. This is reality." – Makayla M.G.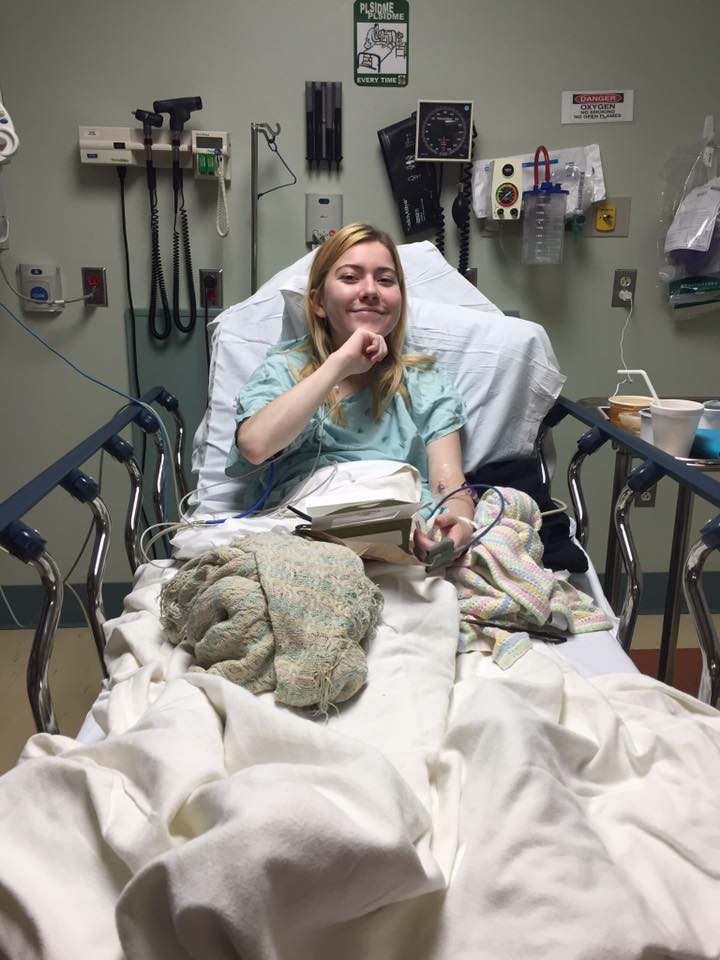 22. "So this is me. Wearing a gigantic hat, long sleeves and just took my sunglasses off for the picture, and my very round moon face. Almost three years living with lupus diagnosis but still with an adventurous soul. I am at Tula, Hidalgo, Mexico. So the thing is I might not look sick but I am, that's the worst part because people sometimes don't understand my tiredness or think my joints' pain is a pretext. My advice would be to embrace your disease, take care of yourself and try to live life at its best." – Aquitania F.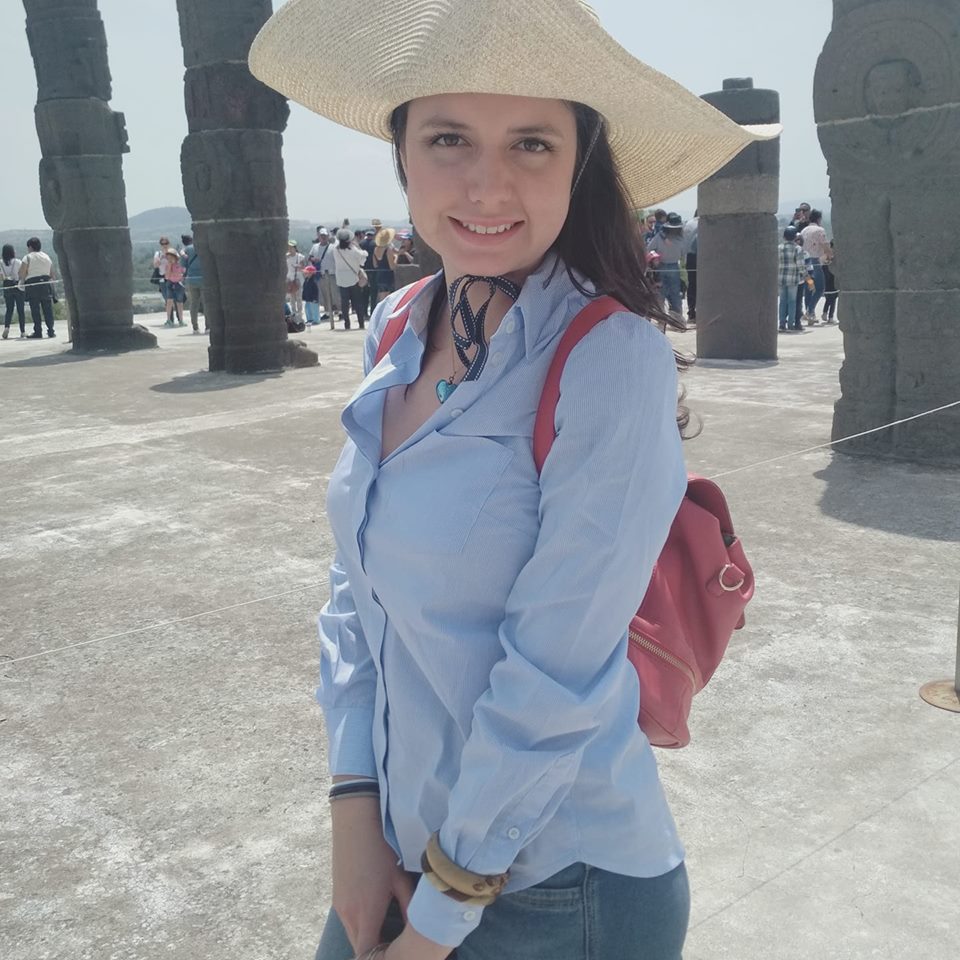 To read more about lupus, check out the following articles from our Mighty community: