Trying to Be Heard: My Depression As a Woman of Color
---
Paid content from Takeda Pharmaceuticals and Lundbeck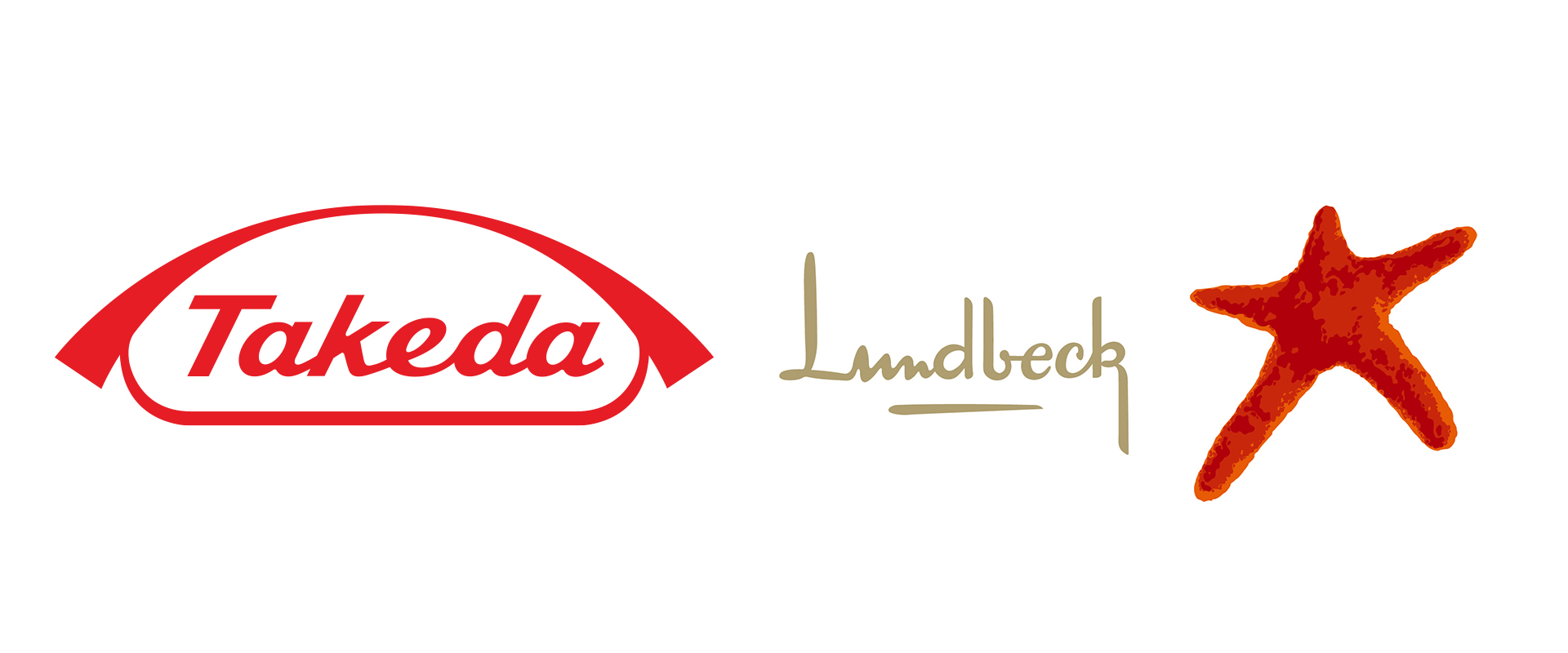 I surround myself with a strong community of family and friends who are there for me in times of joy or hardship. But sometimes I feel alone, like no one can understand what I am going through. In large part, this is because, for years, I tried to hide one very important aspect of my life — my depression.
I am a woman of color, and I am a woman of faith. Within the Black and faith communities, mental health issues are stigmatized. I received my diagnosis of Major Depressive Disorder (MDD), a type of depression, nearly 30 years ago when I was in my 20s. Over the years, I have felt shame because as a Black woman of faith, I was expected to pray my depression away and find happiness in the many blessings in my life. I've also felt confusion because mental health is not commonly discussed in the Black community. This silence around mental health has made it difficult for me to express how I feel when talking about my MDD.
I've described my depression as "running in quicksand." The more I ran, the deeper I sank. I felt sad, fatigued, and had trouble thinking clearly. I lost interest in things I enjoyed doing like spending time with my family, reading, and being out in nature. I began to have suicidal thoughts and recognized that what I was experiencing wasn't something I could fix on my own. 
If you are thinking about suicide, please call the National Suicide Prevention Lifeline at 1-800-273-TALK (8255). 
MDD manifests as a complicated set of symptoms including (but not limited to) depressed mood, loss of interest or pleasure in things once enjoyed, trouble thinking clearly, being tired often, and being restless or moving slowly. The tricky part about MDD is that each person's experience can be different. Only a healthcare professional can diagnose and treat MDD. 
I started my treatment journey with my primary care physician. She discussed treatment plan options that included prescription medications and talk therapy. But I soon realized that I needed someone more specialized who focused on treating MDD, so I got a referral to a psychiatrist. Over the years, I switched psychiatric practices, tried different treatment plans, and experienced a lot of frustration because I felt like I wasn't being heard. 
If you knew me, you wouldn't know that I suffered from depression because I created a positive façade to hide my true feelings. While those around me only saw a strong, intelligent woman with wonderful family and friends, I was struggling inside to manage my MDD. I didn't recognize who I was anymore.
Then, my adult daughter was diagnosed with MDD. It was incredibly difficult to watch her struggle with her symptoms and not be able to find the words to communicate to others what she was experiencing. Yet, I knew what she was going through. 
Her diagnosis was a wake-up call for me. It was the moment that I knew I had to make a change and commit to prioritizing my own mental health in order to be a good example for my daughter and encourage her to do the same. It took an immense amount of courage, but I finally realized that working to get well and find the right treatment plan for me didn't mean that I lacked faith, which is what I had been conditioned to believe. It meant that I was taking care of myself. After more than two decades following my original MDD diagnosis, I finally found a psychiatrist who understood my experience and listened to my needs. 
It was around this time that I remember seeing a commercial on television for an antidepressant called Trintellix® (vortioxetine) used to treat adults with MDD, and I asked my psychiatrist about this prescription medicine. My psychiatrist helped me understand what I could expect while taking Trintellix and explained all of the risks and benefits, like how Trintellix may increase suicidal thoughts and actions in some people 24 years of age and younger (of note, Trintellix is not approved for children under 18). My doctor also advised that I should call her or get emergency help right away if I have new or worsening depression symptoms, new or sudden changes in mood, behavior, thoughts or feelings, or suicidal thoughts or actions. My doctor also said that I shouldn't take Trintellix if I'm on a monoamine oxidase inhibitor (MAOI), or if I am allergic to vortioxetine or any other ingredients in Trintellix.
---
Scroll below for additional Important Safety Information, including Full Boxed WARNING for Suicidal Thoughts and Actions. Click here for Medication Guide and discuss with your doctor.
---
Along with safety considerations, my doctor went over the positive treatment results from the clinical trials in adults with MDD. In multiple short-term studies, Trintellix was shown to help reduce the overall symptoms of MDD, based on an overall score on a standardized depression rating scale compared to sugar pill. Also, she explained to me that there were no significant changes in weight seen in clinical trials with Trintellix. Some reports of weight gain have been received since product approval.
I really appreciated that my doctor took the time to explain that, while antidepressants are known to be effective based on clinical trials, there are also potential side effects of these types of medications, including nausea, vomiting, weight gain, changes in sleep, treatment-emergent sexual dysfunction (TESD), and suicidal thoughts and actions. 
The most common side effects of Trintellix are nausea, constipation, and vomiting. Serious potential side effects include serotonin syndrome, abnormal bleeding, hypomania (manic episodes), discontinuation syndrome, visual problems, low levels of salt in your blood, and sexual problems.
On my current treatment plan, I feel that my MDD is pretty well managed. I have good days and I have bad days like everyone else. Navigating my depression continues to be a complex journey and never a straight line. But that journey has led me to where I am today. I believe we need to be honest about our mental health and share our experience with those we trust and with whom we feel safe, even if the conversation is difficult. It took a lot of courage to overcome the shame and confusion that I was feeling and to speak up. But in doing so, I found my voice, as well as a doctor who was committed to helping me with my depression.
There is power in the sharing of personal experiences around mental health. It's time to use our voices to help normalize the mental health discussion and break down stigma. I want others who relate to my experience to know that MDD is not a character flaw — it's a real disorder. I hope that by sharing my story others may realize that they have nothing to be ashamed of and should advocate for themselves to prioritize and manage their mental health. 
Talk to a doctor if you are experiencing the signs and symptoms of MDD and visit Trintellix.com to hear more stories like mine and learn about other patient resources.
*Angie is a paid contributor for Takeda Pharmaceuticals and Lundbeck. Last name withheld to protect personal privacy.
IMPORTANT SAFETY INFORMATION (continued from above)
Suicidal Thoughts & Actions
TRINTELLIX and other antidepressants may increase suicidal thoughts and actions in some people 24 years of age and younger, especially within the first few months of treatment or when the dose is changed. TRINTELLIX is not for use in children under 18. Depression or other mental illnesses are the most important causes of suicidal thoughts or actions. Pay close attention to any changes, especially new or sudden changes in mood, behavior, thoughts, or feelings. Call your doctor or get emergency help right away if you have symptoms such as suicidal thoughts or actions, impulsivity, aggressive or violent actions, depression, anxiety or panic attacks, agitation, restlessness, anger, irritability, trouble sleeping, an increase in activity or talking, or other unusual changes in behavior or mood; especially if they are new, worse, or worry you.

Who should not take TRINTELLIX?
Do not start or take TRINTELLIX if you:
are allergic to vortioxetine or any of the ingredients in TRINTELLIX 

take a Monoamine Oxidase Inhibitor (MAOI) 

have stopped taking an MAOI in the last 14 days

are being treated with the antibiotic linezolid or intravenous methylene blue
Do not start taking an MAOI for at least 21 days after you stop treatment with TRINTELLIX.
What should I tell my doctor before taking TRINTELLIX?
Before taking TRINTELLIX, tell your doctor:
about all your medical and other health conditions

if you are pregnant or plan to become pregnant, since TRINTELLIX may harm your unborn baby. Taking TRINTELLIX during your third trimester may cause your baby to have withdrawal symptoms after birth or to be at increased risk for a serious lung problem at birth. Tell your doctor right away if you become or think you are pregnant while taking TRINTELLIX. 

if you are breastfeeding or plan to breastfeed, since it is not known if TRINTELLIX passes into your breast milk
Tell your doctor about all the medicines you take, including prescription and over-the-counter medicines, vitamins, and herbal supplements, since TRINTELLIX and some medicines may cause serious side effects (or may not work as well) when taken together. Especially tell your doctor if you take: medicines for migraine headache called triptans; tricyclic antidepressants; opioids (such as fentanyl and tramadol); lithium; tryptophan; buspirone; St. John's Wort; medicines that can affect blood clotting such as aspirin, nonsteroidal anti-inflammatory drugs (NSAIDs), warfarin; and diuretics. 
What are the possible side effects of TRINTELLIX?
TRINTELLIX may cause serious side effects, including: 
Serotonin syndrome:

A potentially life

‐

threatening problem that can happen when you take TRINTELLIX with certain other medicines. Call your doctor or go to the nearest emergency room right away if you have any of the following signs and symptoms of serotonin syndrome: agitation; seeing or hearing things that are not real; confusion; coma; fast heart beat; changes in blood pressure; dizziness; sweating; flushing; high body temperature; shaking, stiff muscles, or muscle twitching; loss of coordination; seizures; nausea, vomiting, diarrhea.

Increased risk of bleeding:

Taking TRINTELLIX with aspirin, NSAIDs, warfarin or blood thinners may add to this risk. Tell your doctor right away about any unusual bleeding or bruising.

Manic episodes:

Manic episodes may happen in people with bipolar disorder who take TRINTELLIX.

 

Symptoms may include: greatly increased energy; racing thoughts; unusually grand ideas; talking more or faster than usual; severe problems sleeping; reckless behavior; excessive happiness or irritability.

Discontinuation syndrome:

Suddenly stopping TRINTELLIX may cause you to have serious side effects including: nausea; sweating; changes in your mood; irritability and agitation; dizziness; electric shock feeling; tremor; anxiety; confusion; headache; tiredness; problems sleeping; hypomania; ringing in your ears; seizures.

Eye problems:

TRINTELLIX may cause a type of eye problem called angle-closure glaucoma in people with certain other eye conditions. You may want to undergo an eye examination to see if you are at risk and receive preventative treatment if you are. Call your doctor if you have eye pain, changes in your vision, or swelling or redness in or around the eye.

Low levels of salt (sodium) in your blood:

Low sodium levels in your blood that may be serious and may cause death can happen during treatment with TRINTELLIX. Elderly people and people who take certain medicines may be at a greater risk for developing low sodium levels in your blood. Signs and symptoms may include headache; difficulty concentrating; memory changes; confusion; weakness and unsteadiness on your feet which can lead to falls.

In more severe or more sudden cases, signs and symptoms include:

seeing or hearing things that are not real; fainting; seizures; coma; stopping breathing.

Sexual problems:

Taking antidepressants like TRINTELLIX may cause sexual problems. Symptoms in males may include: delayed ejaculation or inability to have an ejaculation, decreased sex drive, or problems getting or keeping an erection. Symptoms in females may include: decreased sex drive, or delayed orgasm or inability to have an orgasm. Talk to your healthcare provider if you develop any changes in your sexual function or if you have any questions or concerns about sexual problems during treatment with TRINTELLIX.
The most common side effects of TRINTELLIX include:
nausea

constipation

vomiting
These are not all the possible side effects of TRINTELLIX. Tell your doctor if you have any side effect that bothers you or does not go away.
What is TRINTELLIX (vortioxetine)?
TRINTELLIX is a prescription medicine used in adults to treat a certain type of depression called Major Depressive Disorder (MDD).
You are encouraged to report negative side effects of prescription drugs to the FDA. Visit www.fda.gov/medwatch or call 1‐800‐FDA‐1088.
For additional safety information, click here for Medication Guide and discuss with your doctor.
©2021 Takeda Pharmaceuticals U.S.A., Inc. All rights reserved. TAKEDA and the TAKEDA logo are registered trademarks of Takeda Pharmaceutical Company Limited. TRINTELLIX is a trademark of H. Lundbeck A/S registered with the U.S. Patent and Trademark Office and used under license by Takeda Pharmaceuticals America, Inc.
US-VOR-0915v1.0 5/22