4 Reasons Why I Almost Didn't Speak Up About My Mental Illness
---
Five years ago at the age of 17, I was diagnosed with a mental health disorder for which I had symptoms ever since I was a child. It was a shock. At the same time, I was relieved to know, at last, what had been happening to me for so long. Quickly, I decided to fight and to do everything in my power to not let this illness define me. Five years later, I can now affirm that I'm on the road to recovery and stability. I'm leading a happy and successful life on many levels, and I hope my story will be one of resilience, hope and courage.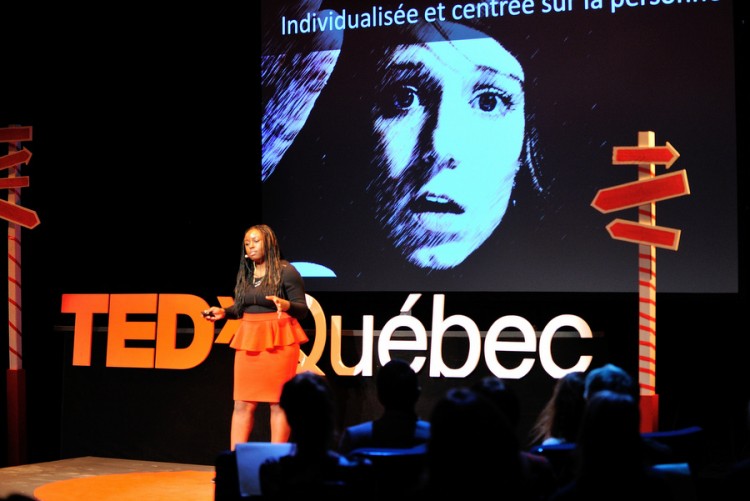 On December 1, 2015, I shared my story on the stage of TEDxQuébec in front of 200 people. Deciding to share my story wasn't easy. I wanted to do it for a long time, but I hesitated and felt extremely anxious about my decision. Here are four reasons why I almost didn't speak up about my mental illness. (And why I eventually did.)
1. I didn't want to be labeled.
I'm an individual, not an illness. My struggles with my mental health are only a part of who I am but don't represent the woman I am as a whole. I'm still an outgoing, happy, strong-willed and passionate person even with a mental illness. I didn't want people to put me into a small box and to not look beyond that. I didn't want to be treated or perceived differently than I currently am.
2. I didn't want people to pity me or to feel sorry for me.
Although I went through a difficult time due to my life experiences and the symptoms of my mental illness that arose from it, I still consider myself a lucky and fortunate woman. I appreciate life and everything that I do precisely because I have been in pain for so long. Living with a mental illness forced me to question what I wanted to do in life and made aware of the person I wanted to be early on. I have a clear direction of where I want to go because I have struggled for so long with my mental health. Some people who are much older than I am and don't live with a mental illness aren't as fortunate to have this sense of direction.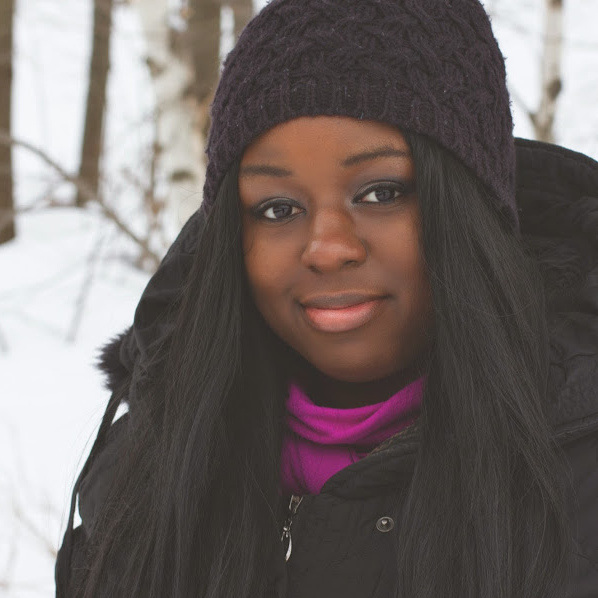 3. I didn't know how people would react.
Let's face it. There is still a lot of stigma regarding mental health. And it's something that scares a lot of people. I've come to realize that society tends to treat people with mental health issues differently than those who live with physical illnesses or injuries. However, I realized my real friends would stick with me. Those who walked away from it out of fear or discomfort are simply people I would have turned myself away from at the end of the day.
4. It's not often talked about in the black community.
People of color are often ignored in this conversation altogether. As a black woman, I believe that each and every one of us should take care of our mental health. Yet, most of the stories we hear, even if they're very inspiring ones, tend to be about white people, leaving people of color out of the picture. Dior Vargas, a Latina feminist and mental health advocate, has made an excellent point of that. We need to be more inclusive when we talk about these things. So I decided to stop waiting for someone to represent me and be that person instead. I decided to be the change I wanted to see in the world because I have the intellectual and personal resources to talk about this topic.
At the end of the day, I didn't know what the consequences would be, positive or negative, regarding my choice about speaking up. Seeing many young people around me being isolated and treated differently solely on the basis of their mental health issues gave me motivation to speak up. I gathered the support I needed to do that from local organizations and talking about my decision with my parents.
As a counselor and a social work student, I feel it's important that I embody the values I find important in my profession. And part of that was to let myself be truly seen, as the professor and author Brené Brown would put it. I decided to speak up not only to help others but also out of authenticity. Being able to admit one's own vulnerabilities takes courage. And there is strength in that.
I decided to talk about my mental health because I want to make the point that it's OK to talk about these things. I want people to understand that living with a mental illness is not the end of the world once you get the right tools and the proper help. I want people to understand that we can all struggle at one point in our lives, that every experience is valid and that there should be no shame around these discussions.
Asking for help is actually a sign of humility and self-respect. And more importantly, I want people to understand that it's possible to lead a joyful, happy and successful life despite living with a mental illness. There is always hope. I am the living proof of that.
The Mighty is asking the following: Give advice to someone who has just been diagnosed with your mental illness. What do you wish someone had told you? If you'd like to participate, please send a blog post to mentalhealth@themighty.com. Please include a photo for the piece, a photo of yourself and 1-2 sentence bio. Check out our Share Your Story page for more about our submission guidelines.
Originally published: December 22, 2015