5 Ways Having a Child With Mental Illness Has Changed Me for the Better
---
When we adopted our daughter five years ago, we had no reason to believe medical professionals would eventually tell us they've never seen a child with such severe mental illness. She is only 10 years old. Because of her mental illness, our family has experienced trials and suffering like never before. We've watched our daughter literally turn into a different person as her mental illness took over. I've followed her while she was escorted to the psychiatric unit of the hospital by three security guards. I was bleeding from my encounter with her. This happened only two weeks after she had been hospitalized for the first time. She had a psychotic break in December and in the last year she has spent more time in hospitals and residential placements than she has at home. We have fought with all of our might to help her, and we are different people because of it.
While many people might look at our situation and think that nothing good could come from it, I have found five ways in which loving, caring for and fighting for our daughter has changed me for the better.
1. I am more compassionate.
Not that I wasn't compassionate before, but this is different. I see people differently. I empathize with them more. I love them more. I understand them more. There is something about going through hard times that helps you see people in a different light. You never know what a person is going through. Sometimes I can see it in their eyes, the exhaustion and the pain, and I have great compassion because I see myself in those eyes.
2. I am an advocate.
This is a role I've been thrust into whether I wanted it or not. Our mental health system does not make it easy to help your loved one with mental illness. I've had to fight for things, talk to people and share parts of my life I've never had to before. I'm learning I'm stronger than I ever thought I was, and that stigma is real. I'm also learning it isn't enough to get help for my daughter — I hope to pave the way for other families who find themselves in the same situations as we are. We need each other.
3. I've learned more about friendship.
I believe there is nothing like the friendship formed between two people who have loved ones with mental illness. I've met some amazing people on this journey. I've also realized the value of the friends who have stood by our family even though they don't understand. Through these amazing people, I've learned what it really means to be a friend.
4. I've learned to ask for help.
Let's just call it what it is: pride. I never asked for or wanted help, even when I was sinking. I figured I was strong enough and could do it myself. I thought nobody wanted to hear our story because it isn't roses and rainbows. I thought I was bothering people if I admitted I couldn't get dinner on the table because I was often dealing with a child in crisis. I was wrong. When I finally admitted that we couldn't carry this burden alone, we were blessed abundantly by the support and love from people who wanted to help us.
5. I've grown in my faith.
I'm a Christian. I love Jesus, but I've been angry with God. I've doubted Him. I've lost trust in Him to do what is best for us. Yet in the midst of our circumstances, I've grown and changed. I still struggle, but my faith looks different now. I understand things about who God really is and what he wants with my life. I trust Him in ways I never have before. It's been hard, and it's been good.
It took me a long time to be able to see through the pain to the healing, and through the suffering to the joy. It's what keeps me fighting, learning and growing. She is worth it!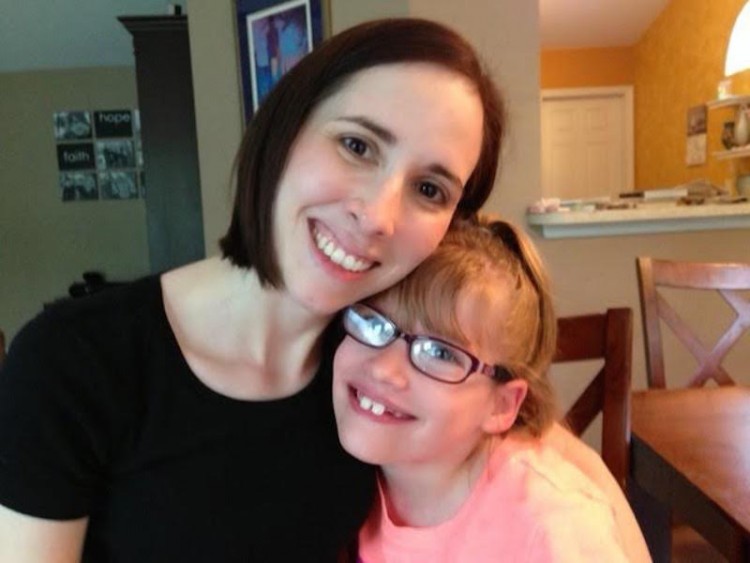 The Mighty is asking the following: Parents of children with mental illnesses – what do you want others to know about your experiences? If you'd like to participate, please send a blog post to mentalhealth@themighty.com. Please include a photo for the piece, a photo of yourself and 1-2 sentence bio. Check out our Share Your Story page for more about our submission guidelines.
Originally published: November 10, 2015