4 Times Hollywood Romanticized Emotionally Abusive Relationships
---
It's no secret the film and TV industry has churned out some unhealthy, dysfunctional, problematic — you name it — fictional couples over the years. Art imitates life, and in real life, people can sometimes be unhealthy, dysfunctional and problematic. After all, it's important to show life as it really can be.
But there's a fine line between showing the reality of an unhealthy or emotionally abusive relationship and idealizing emotional abuse, like say, implying it's "romantic" to sneak into your crush's bedroom in the middle of the night to observe them sleeping. (Totally "acceptable" in Hollywood as long as you're a rich, uber-hot vampire, of course.)
It's important to have conversations about the role Hollywood plays in shaping our understanding of abusive relationships, so with recommendations from our Mighty community, we analyzed four times Hollywood romanticized emotional abuse.
Did we miss any other movies or TV shows that romanticize emotional abuse? Let us know in the comments.
1. Edward and Bella from "Twilight"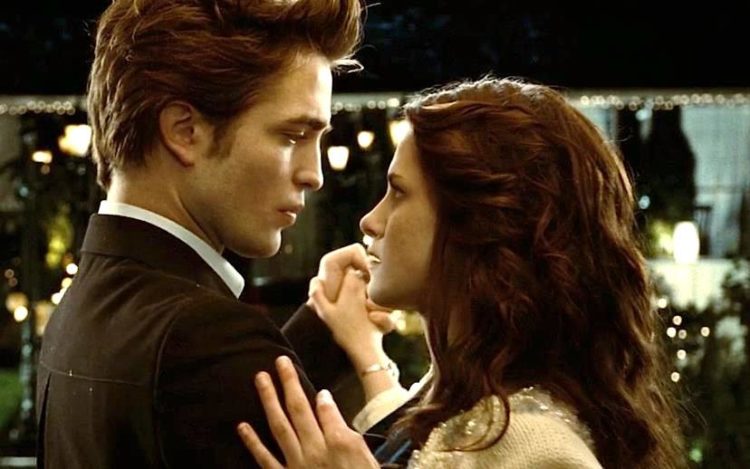 Ah, "Twilight." The tween-tastic vampire book series that made young hearts swoon everywhere is often likened to one of the most successful young adult series of all time, "Harry Potter."
But not everyone is a fan of this comparison. As blogger Robin Browne put it,
"Harry Potter" is all about confronting fears, finding inner strength and doing what is right in the face of adversity … "Twilight" is about how important it is to have a boyfriend.
And while there's nothing wrong with writing a book about having a boyfriend, there is something wrong with glorifying Edward and Bella's relationship. The reality is, Edward, "Twilight's" sparkly vamp dreamboat, is emotionally abusive — and we need to talk about it.
"Watching the movies and reading the books when you're younger, it's like he's so protective and it's endearing," Mighty community member Calsey G. shared. "Growing up is realizing he was a stalker/manipulator who had to have control."
Not sold yet? Let's break down some of the facts.
As I alluded to in the intro, before even knowing Bella, Edward creeps into her room every night to watch her sleep. (Need I explain why this is stalking, not "sweet"?)
When Bella is with Edward, she's always in danger. (Perks of dating a vampire who is especially thirsty for your blood.)
Edward controls where Bella can go and who she is allowed to see. (Remember when Edward breaks a part of her car so she can't drive to see her friend Jacob? So romantic…)
For more, check out this article examining each of the National Domestic Hotline's criteria for an abusive relationship, and how Edward ticks off every box.
If we put the abusive behavior aside for one moment, we can see that the foundation of the relationship is unhealthy to the core. Mighty community member Alli L. explained it this way:
Bella and Edward were obsessed with each other. Love is one thing. Obsession, to the point that you isolate yourself from friends and family for this person, is not healthy. Bella and Edward both did this. Bella often threatened suicide if Edward threatened to leave. Edward threatened suicide if Bella died. They both cling to each other in a way that's obsessive and creepy, not romantic.
Let's stop including Edward and Bella in "top couples" lists, and acknowledge what their relationship really is — abusive and unhealthy.
2. Christian and Ana from "50 Shades of Grey"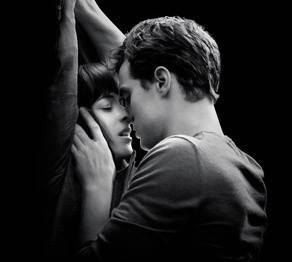 Second on the list is basically still "Twilight" — just way, way less PG. To give you some context, "50 Shades of Grey" originally started out as erotic "Twilight" fanfiction, and is now a bestselling book series-turned film franchise.
A lot of the abusive elements from "Twilight" transfer over to "50 Shades." Like Edward, Christian Grey is a wealthy, white, domineering male who stalks his prey (I mean "crush"?) — in this case, a naive, inexperienced girl named Anastasia "Ana" Steele.
Caitlin Roper, a blogger for The Huffington Post U.K., describes Christian's abusive behavior in this way:
The "romantic" lead is Christian Grey, a deeply disturbed individual who immediately begins stalking the naïve and virginal Ana. Christian is jealous, controlling and manipulative and has a penchant for sexual violence (this man just has "catch" written all over him). He even attempts to persuade Ana to sign a contract that allows him complete control over her, from making herself available to him for sex on demand down to dictating what and when she can eat.
Some have suggested that because Christian was sexually abused as a child, the book gives him a "pass" for his sexually "deviant" or exploitive behavior. Mighty community member Carla W. said because of his past, "he had every right be 'damaged,' but there were ways he could have properly gotten help." She shared the book and movie romanticize an incorrect use of BDSM that is largely condemned by people in the BDSM community.
Not only is Christian's behavior abusive, Ana has very little agency and character development — which some argue shows the controlling role of the abuser in her life. Mighty community member Carla W. wrote,
Christian Grey is the only character in the entire book that actually has character development. Ana is just a blank slate for women to put themselves in her place. The books and movies both contribute to the stereotype that women are a place for men to heal themselves at the expense of a woman's mental health.
3. Joe and Beck from "You"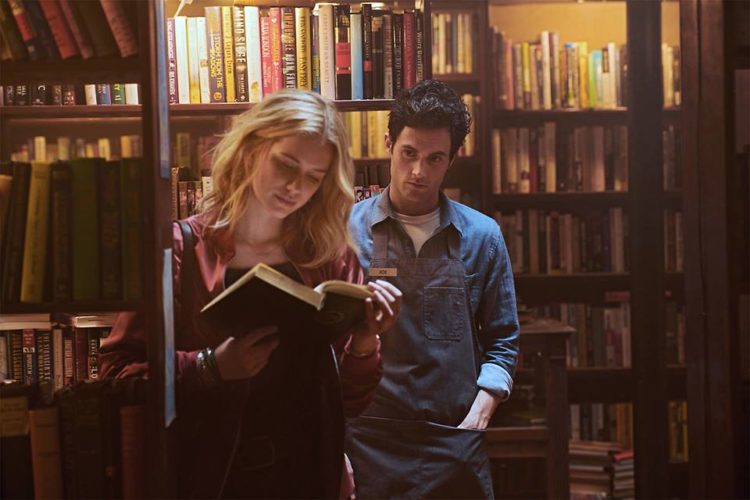 In December, Netflix made Lifetime's TV series "You" available for streaming, and it has been generating buzz ever since. The series centers on bookstore clerk Joe Goldberg, who stalks and then manipulates Guinevere Beck (who goes by "Beck") into dating him.
"You" was meant to be a social satire challenging toxic masculinity, social media identities and hipster culture, but many viewers found themselves "shipping" Beck and Joe, the latter which (spoiler) is a violent stalker.
When a Twitter user posted, "Is it weird that I ship joe&beck? Even though joe is a stalker," the official Netflix account of the U.K. and Ireland responded "yes."
— Netflix UK & Ireland (@NetflixUK) January 2, 2019
This Twitter user isn't the only one to have "missed" the intention of the series — which begs the question, did the show do a thorough enough job of showing Joe as the bad guy? Was the satire too subtle for the average viewer? Of the show Mighty contributor Brenna C. wrote,
The new series on Netflix "You" highly romanticizes emotional and psychological abuse. The whole point of view makes you almost feel sympathetic for the abuser/stalker… which is "insane."
Penn Badgley, who plays Joe in "You," thought the reaction to the show would be telling of our cultural norms surrounding privilege.
"I personally feel it is a bit of a social experiment," he said on a press tour. "It's a litmus test to see the mental gymnastics that we're still willing to perform on a cultural level, to love an evil white man."
Badgley has even taken to Twitter to voice his concern about people romanticizing Joe. He claimed he views it as "motivation [he needs] for season 2," ostensibly for convincing viewers Joe is not actually a good guy.
Ditto. It will be all the motivation I need for season 2. https://t.co/fy2hojauDG

— Penn Badgley (@PennBadgley) January 9, 2019
4. The Joker and Harley Quinn from DC Comics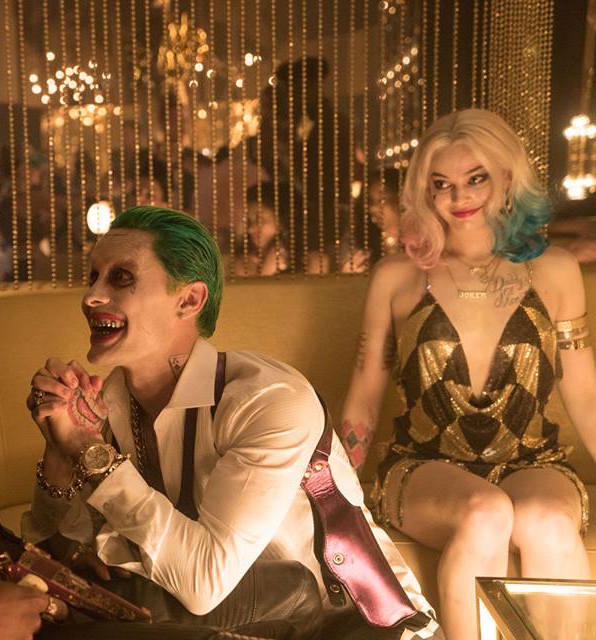 From throwing her to his pet hyenas in classic DC comics to offering to "give her" to a random gangster in the movie "Suicide Squad," it's hard to believe anyone would look kindly on The Joker and romanticize his relationship with Harley Quinn — but yet, here we are.
Mighty contributor Megan C. said of the pair,
It makes me cringe when I hear people fantasize over the relationship [between] The Joker and Harley Quinn. Multiple films/cartoons/shows romanticize how abusive The Joker is towards her. I mean… he literally pushes her through windows and ignored her existence the majority of the time.
For a more extensive list of the awful things The Joker has done to Harley Quinn, head here.
It's worth noting the creators of DC comics were likely not trying to present Harley Quinn and The Joker as a romantic ideal. As Mighty community member Haylee wrote, "I think it wasn't the writer's idea to make them 'couple goals.' I think that's just the people who think, 'Wow she loves him no matter what!'" 
While many abusive situations are not as extreme as situations The Joker and Harley Quinn find themselves in, "shipping" these two may reinforce the idea that "love" means putting up with any kind of treatment — which couldn't be further from the truth.
It's hard enough to discern whether or not a relationship is emotionally abusive (because it so often flies under the radar) — Hollywood, let's not make it even harder by blurring the lines of what is OK and what's not. We need to have clear conversations about healthy behavior in relationships, and not glorify examples of emotional abuse.
For more resources and information about identifying emotional abuse, head here.
What fictional relationships did we miss? Let us know in the comments.