Amazon Pulls Insensitive Mental Health Products, but Many Still Remain
---
Following an investigation from iNews, an online news outlet in the U.K., Amazon removed products from its site that included insensitive language about mental illness. Despite this sweep, more products of the same nature are still available on the site, iNews reported Wednesday.
Amazon U.K. removed the specific products iNews brought to its attention, but that didn't lead to the removal of hundreds of similar products. Some products include t-shirts, baby items and even an obsessive-compulsive action figure with a surgical mask and wet towelette.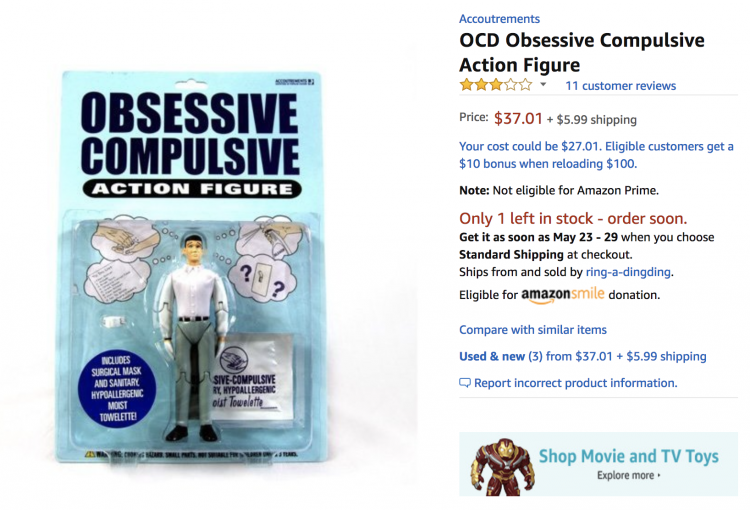 Not every seller on Amazon is certified by Amazon, some are independent sellers who use the platform. The Mighty reached out to Amazon about the products, and the inquiry was forwarded to the company's U.K. division.
"All Marketplace sellers must follow our selling guidelines and those who don't will be subject to action including potential removal of their account," a spokesperson told The Mighty. "The products in question are no longer available."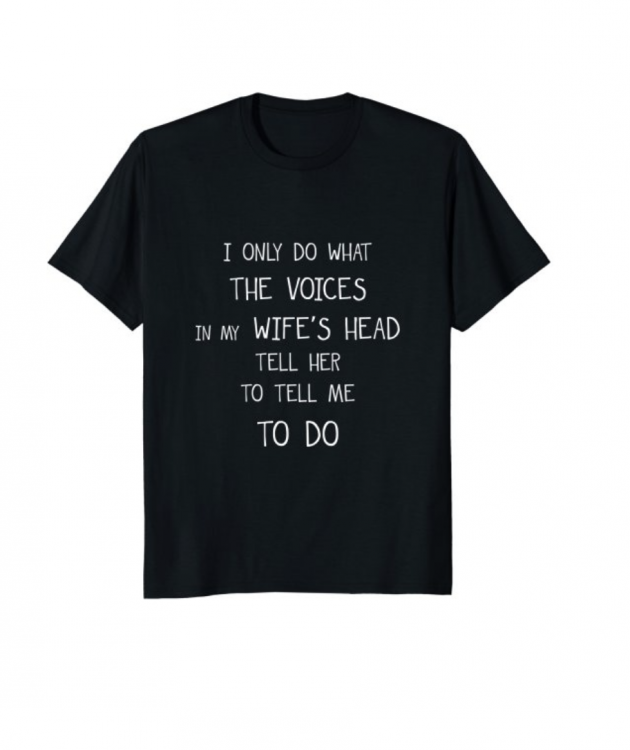 In its selling policies, Amazon states that sellers shouldn't use "misleading, inappropriate or offensive behavior" on their accounts or in their listings.
When The Mighty asked specifically if Amazon had a system or strategy for keeping products like these off the site, the company did not give a response. The company also did not answer if it would incorporate a system for preventing these products from becoming available on the site. Instead, the Amazon spokesperson suggested The Mighty send over products of concern.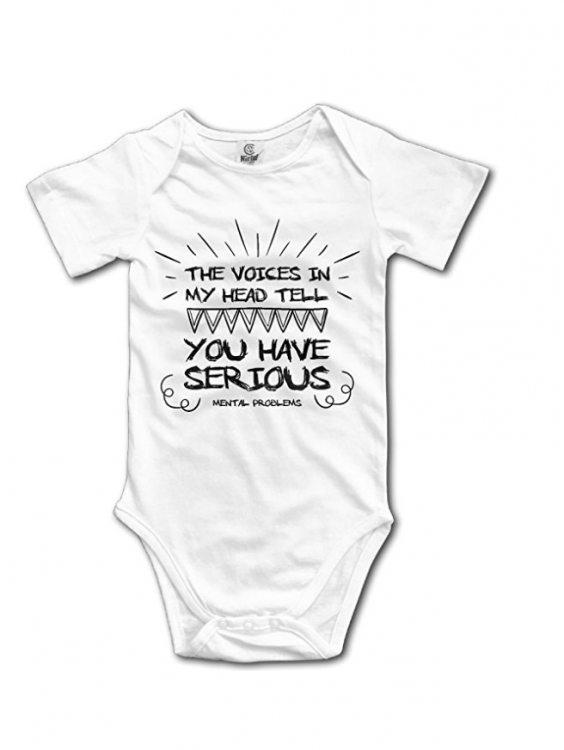 Though iNews reported an issue with the U.K.'s Amazon site, the same products and others are available on the U.S. site. The photos within this article are all from the U.S. site. Searches for products related to OCD, hearing voices, etc. came up with dozens of products making light of mental health conditions.
This isn't the first time Amazon has had issues with these sorts of products on its site. In 2016, mental health advocates boycotted the retail giant for its suicide-themed products. Amazon has also had a hoodie trivializing anorexia for sale.
Leah Oren, a contributor for The Mighty who wrote about the problem with the hoodie, said the hoodie downplays the realities of mental illness, specifically eating disorders in this case.
"As someone who has been hospitalized as a result of my illness and came close to death, every time I hear a so-called "joke" about eating disorders, it feels like a slap across the face," she wrote. "I don't think it will ever stop feeling like a personal assault, one I am unprepared for and leaves me with a knot in my stomach for hours afterwards."
Oren said this kind of "dark humor" perpetuates stigma with mental illness. Stigma can be very damaging for people who live with mental health conditions. It can prevent them from seeking the help they need or make them believe they won't, can't, or don't deserve to recover.