What to Do if Your Undiagnosed Mental Illness Makes You Ask: 'Why Am I Like This?'
---
"Why am I like this?"
It's the question I keep coming back to, no matter how much progress I make in healing my mental health. I keep trying to figure out exactly what's "wrong."And I can't decide if that's helpful or not.
I've received many diagnoses over the years, but I'm left wondering which ones are accurate and which ones were a misunderstanding … and which ones might still be out there waiting for me.
Why am I like this? What is the explanation for my sensitivity and low energy and never-ending sadness? Who are my people? Where do I belong?
"Why Am I Like This?" Is the Wrong Question
I know this. I know asking myself "Why am I like this?" over and over only leads me down a rabbit hole of pain and non-answers.
It just doesn't seem fair to me.
Some people get diagnosed right away, they know what's wrong with their brains, they have the right tools for healing. Meanwhile, I'm here, floating in a nebulous alphabet soup of possible diagnoses, without anything solid to hold onto.
But asking myself "Why am I like this?" puts too much emphasis on what's wrong with me and completely ignores all the things about me that are right and good and OK. When I start obsessing over my diagnosis, I lose sight of all the good things in my life, and that's not a fair representation either.
I just wish I didn't have to obsess. I wish I didn't care about the diagnosis. Or I wish I was easier to diagnose.
What to Do When You Have Undiagnosed Mental Illness
In my case, cry and get irrationally angry at your loved ones.
Obviously, I don't really recommend my method of coping, but it's really all I've got at the moment. I don't know how to cope with this obsession because if I ignore it, I'll trigger my trauma from past invalidation. But if I indulge in it and really look for a diagnosis, I am feeding the obsession and actually making the problem worse.
But I deserve an explanation, right? It's not "crazy" to want to know what the hell is wrong with me, right?
And yet, every therapist acts like I'm just desperate for my next fix of something bad for me. I can't help but feel like they're right sometimes.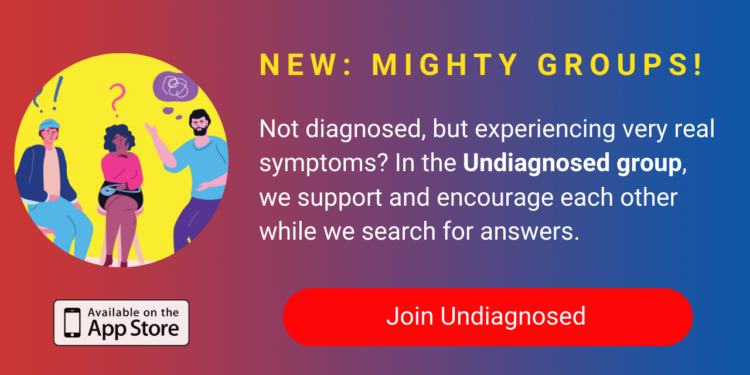 So here's what I really recommend, beyond all the crying and anger:
Opposite Action: This is a technique used in obsessive-compulsive disorder (

OCD

) treatment (do I have that? who knows) where you do the opposite of what your obsession is telling you to do. So in my case, it means stopping my obsessive internet research and putting on a movie or something.
Therapy: I hate talking to my therapist about all this, because I feel like they think I'm just feeding the problem, but if I don't talk about this to someone, it ends up really hurting my personal

relationships

, so my therapist just has to put up with it.

EFT Tapping: This is a new coping mechanism for me, but it seems to really help. Basically, you tap on specific parts of your body while telling yourself affirming and comforting messages. This is a great video explaining 

EFT tapping for beginners

 that I highly recommend.
Journaling: If you really can't resist the urge to look up various diagnoses, then I recommend journaling, writing about how each possible diagnosis makes you feel and why you think you might have it. I know this feeds the problem, but look, sometimes you just can't fight it, and I get that. After doing this, do not reread what you wrote. Just get it out and let it go.
Thank you for indulging me this personal post. Sometimes it just gets to be too much to take, the stress of not knowing why I'm like this.
If you also have undiagnosed mental illness and you can relate to this feeling, I really hope this post helped you, and make sure you subscribe to my weekly newsletter, the Validation Station. I'd love to meet other undiagnosed people out there so we both might feel just a little less alone.
A version of this article was previously published on the author's blog, Healing Unscripted.
Photo by Max Ilienerwise on Unsplash
Originally published: December 15, 2020