5 Ways to Balance Social Media and Your Mental Health
---
You know those fast food commercials that make your mouth water over a perfectly steaming hamburger with all of the freshest toppings or crispy, golden brown french fries? The kind that make you hop in your car at 10 p.m. You can just taste the perfection through the screen. Until…you get home and realize what you saw on the TV isn't quite what you got in the brown bag in front of you. Fail.
Advertising, marketing and photography have a whole lot to do with that. And surprisingly, social media can be just like that too. We may take what we see online and start creating fantasies in our head, and before we know it that's what's taking up space in our head rent-free.
Comparing your life to the idealized portrait of life painted on social media can lead to feelings of inadequacy, depression and envy. I want to give you some perspective and tips to manage these negative comparisons and your emotions surrounding them.
1. Remember you're only seeing what they want you to see. 
Accounts may show you what looks like the perfect marriage, the perfect house, the perfect wardrobe, the perfect body and face and the perfect family. Trust me, nothing is perfect. Selective posting, filters, lighting and photo editing apps allow social media posters to create an idealized image of themselves and their lives. What those photos don't show is the actual struggles of managing marriage, family and career, the professional lighting and airbrushing that go into those "selfies" or the many years of work and agonizing that goes into renovating a house to look Instagram perfect. Comparison to something that selectively shows perfection and leaves out the real struggles is toxic and unrealistic. Take the perfection you see with a grain of salt.
2. Seek out accounts that focus on positivity and embracing realness.
Flip the switch and find accounts to follow that break down the glamorous expectations of social media in favor of realness. These accounts still show curated content, but they also show the real side and normalize not being perfect. Social media is all about community and connection, so make sure you're finding content that makes you feel good and brings positivity into your life.
3. Make sure you make a clear distinction between the real world and the world of social media.
No matter how ever-present social media is in our world, make sure you remind yourself that it is not the real world. Repeat after me: nothing is that perfect, fun, beautiful or luxurious. Shift your focus from comparing your life to the perfection of social media to the things you love about your real life. They don't have to be post-worthy – just things you love! Take a quick break from social media and focus on nurturing and appreciating those things.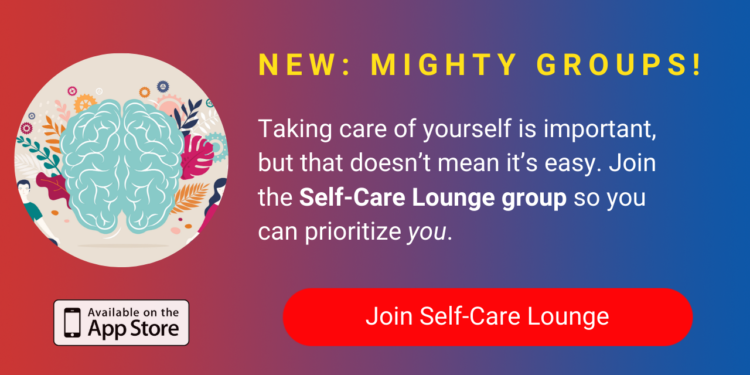 4. Take time to think about why you're making comparisons.
Comparisons are a natural part of human psychology and an unavoidable aspect of life. Often we gravitate toward social media content that triggers our insecurities; for instance following an account with a beautiful multi-million dollar home, but feeling more and more insecure about your own home as you view the photos. Working through these insecurities either with a therapist or through self-reflection can help reduce the negative noise coming up when you view accounts that would normally trigger your insecurity. When you learn to appreciate what you have and work on bettering yourself, you become less susceptible to the unpleasant emotions that come up in response to social media.
5. Since comparison is unavoidable, make realistic goals off of the comparison. 
Aspirational content isn't always bad and how we process it doesn't have to lead to negative emotions. Instead of seeing something on social media that someone else has or did and feeling bad you don't have and haven't done the same, adjust it to make it a realistic goal for yourself. If it's really something you want and think you will derive happiness from, work toward achieving it one step at a time.
Make social media work for you however you have to. Use it for what you want and need and then make sure you take some of that energy and put it into your real world. Stopping to look up, log off and live in the moment is more important to your overall health than ever.