9 Prince Songs That Have Helped Us Through Rough Times
---
Every week, we ask our Mighty mental health community to share songs that have helped them through difficult days with depression. On Thursday, with the news of Prince's death, our community paid tribute to the pop legend by sharing which of his songs they put on when they need an extra boost. We'll miss you, Prince. Thank you for your music.
Milestones in the life and career of #Prince, found dead at the age of 57: https://t.co/V83eef5KUz pic.twitter.com/L94ljdUtGQ

— AP Interactive (@AP_Interactive) April 21, 2016
All of the songs below can be accessed on iTunes.
"When Doves Cry"
How can you just leave me standing? Alone in a world so cold? Maybe I'm just too demanding. Maybe I'm just like my father, too bold. Maybe you're just like my mother. She's never satisfied. Why do we scream at each other? This is what it sounds like when doves cry.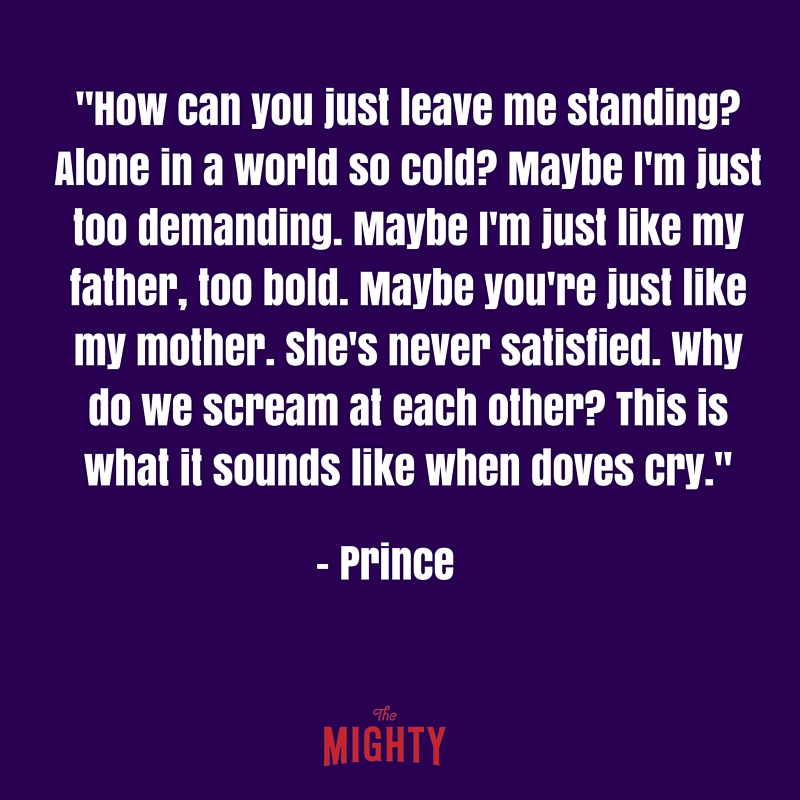 "Sometimes It Snows in April"
Sometimes it snows in April. Sometimes I feel so bad. Sometimes, sometimes I wish that life was never ending, and all good things, they say, never last.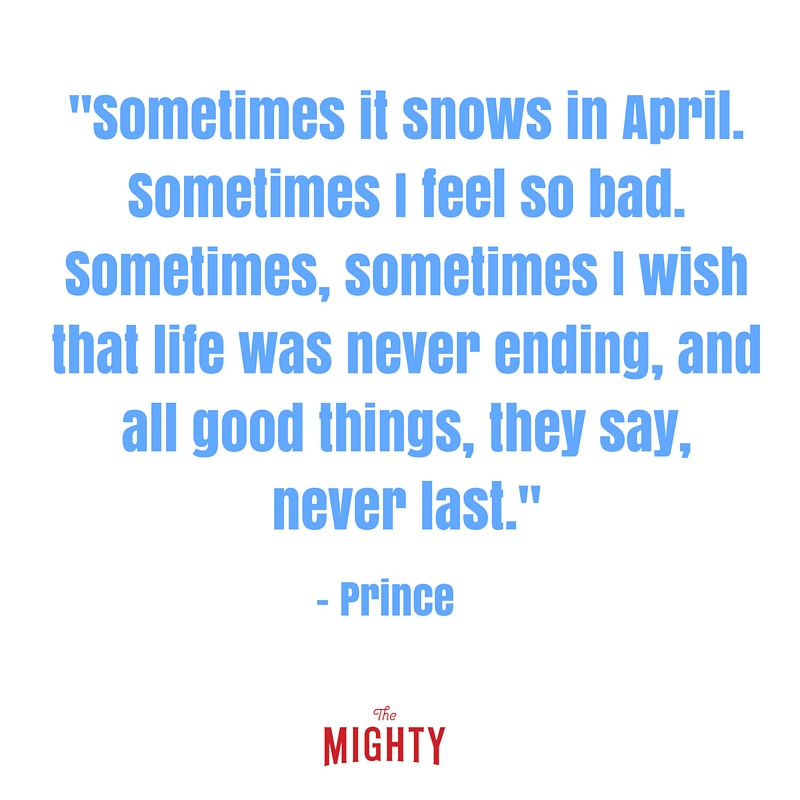 "Musicology"
Even the soldiers need a break sometimes. Listen to the groove, y'all. Let it unwind your mind.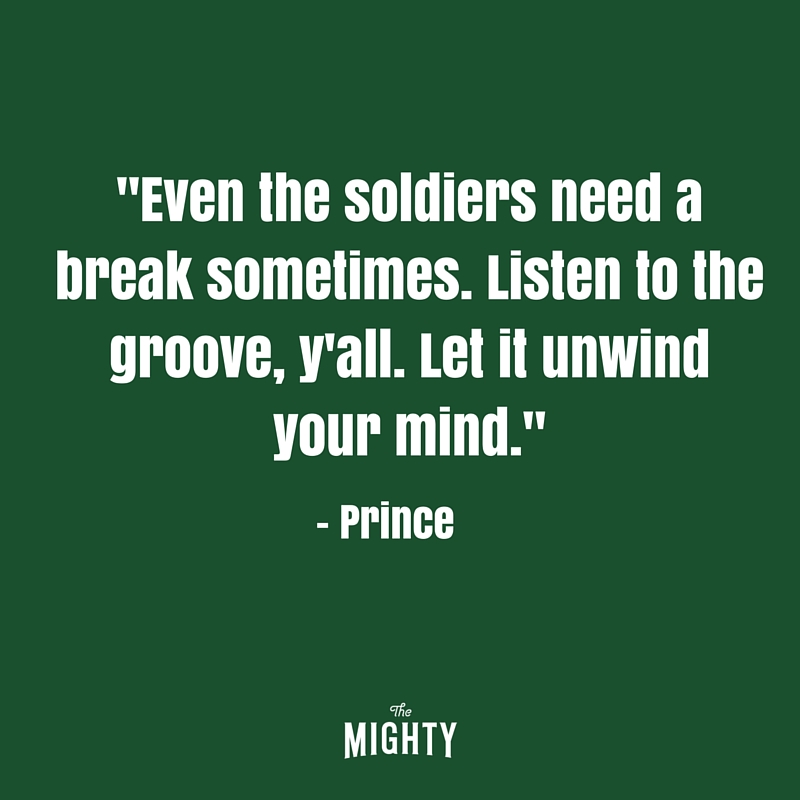 "Kiss"
You don't have to be rich to be my girl. You don't have to be cool to rule my world. Ain't no particular sign I'm more compatible with. I just want your extra time and your kiss.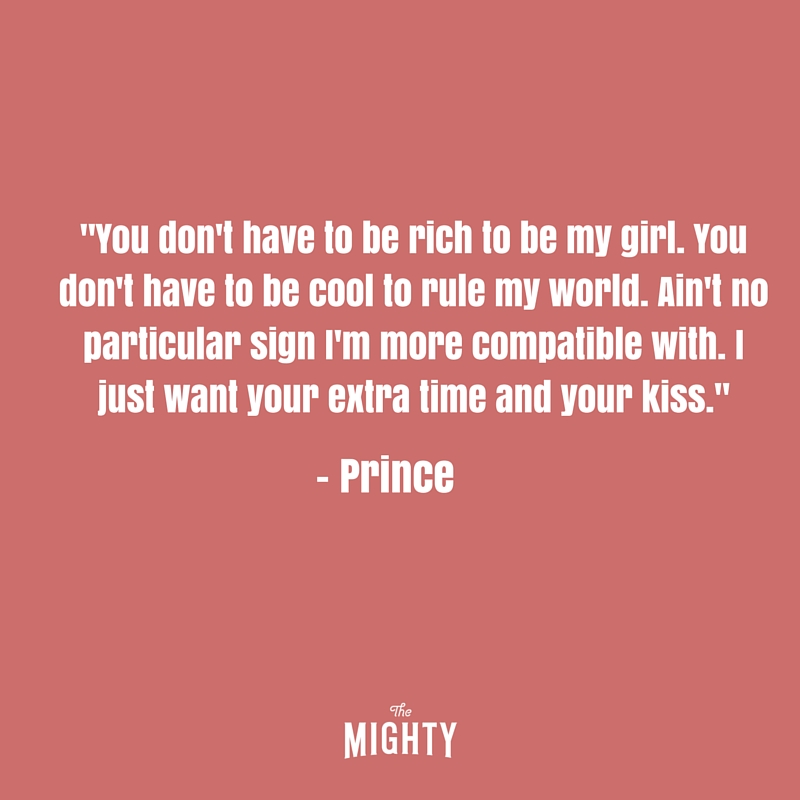 "Starfish and Coffee"
Starfish and coffee. Maple syrup and jam. Butterscotch clouds, a tangerine and a side order of ham. If you set your mind free, baby, maybe you'd understand.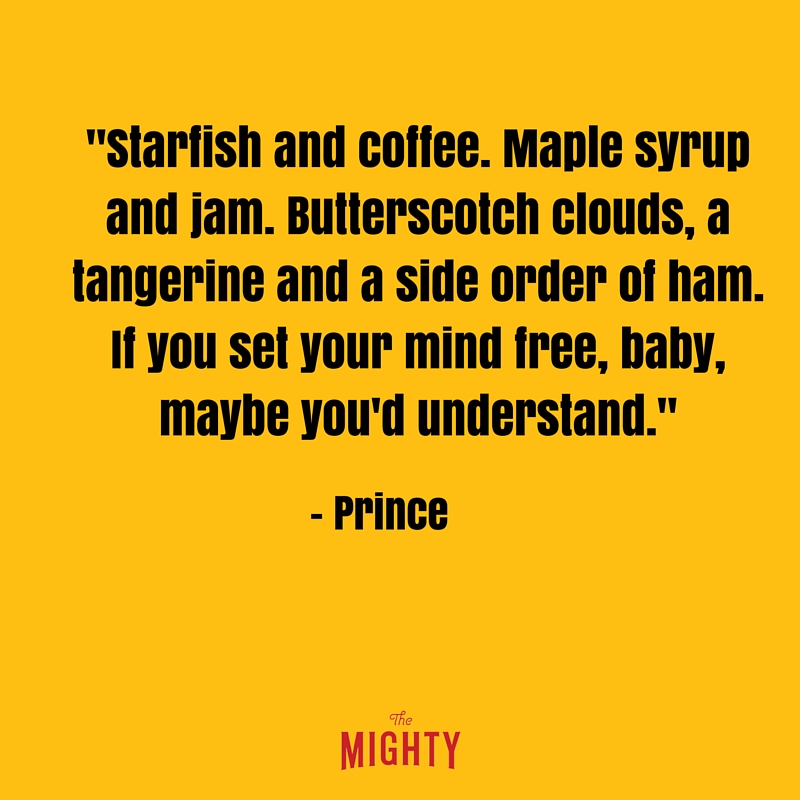 "Seven"
I am yours now and you are mine, and together we'll love through all.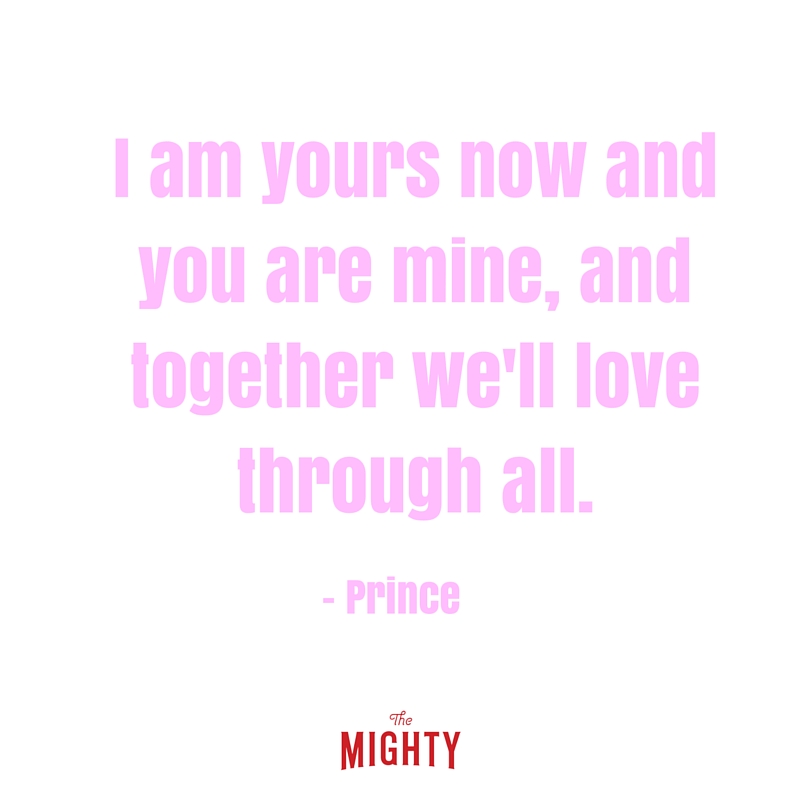 "1999"
I was dreamin' when I wrote this, so sue me if I go too fast, but life is just a party, and parties weren't meant to last.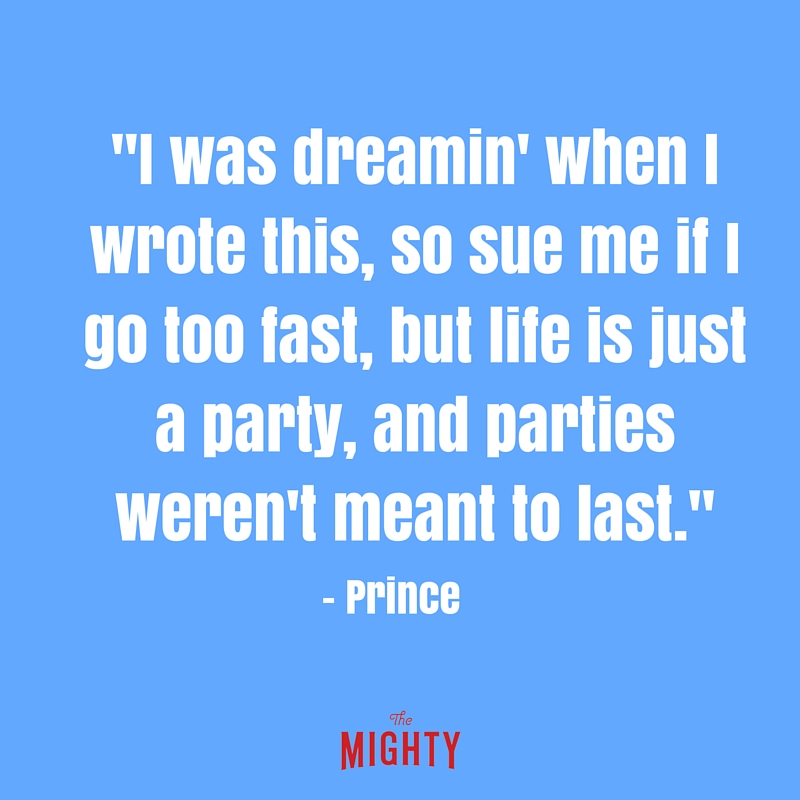 Dearly beloved, we are gathered here today to get through this thing called life.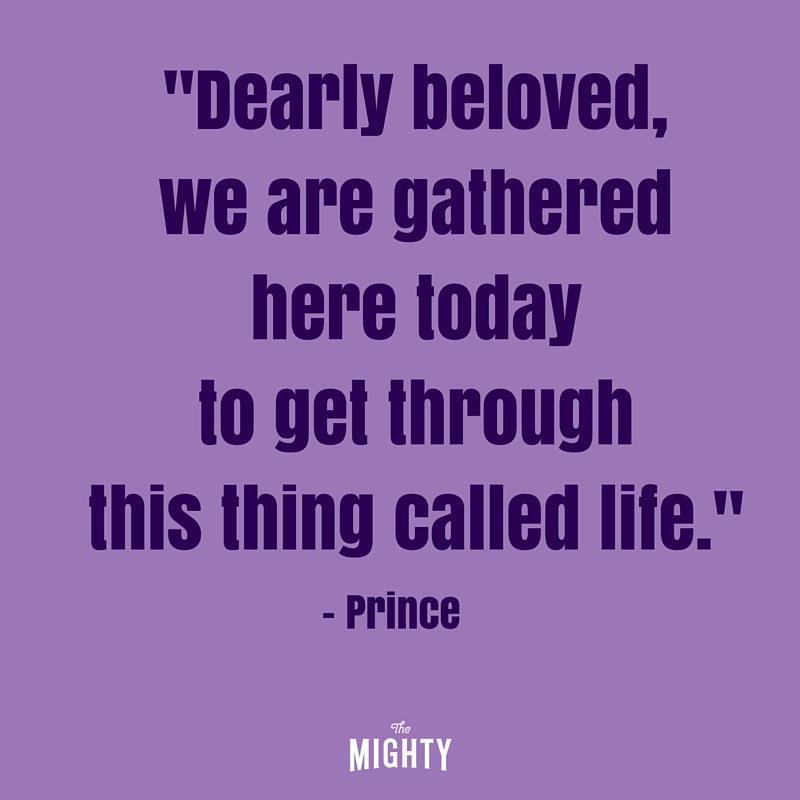 I never meant to cause you any sorrow. I never meant to cause you any pain. I only wanted to one time to see you laughing. I only wanted to see you laughing in the purple rain.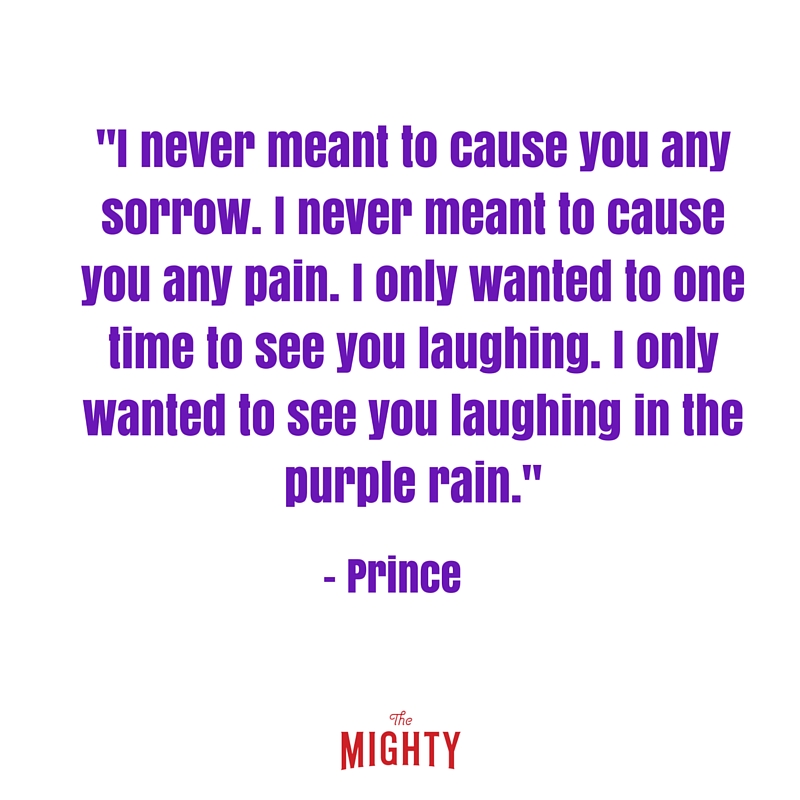 What would you add to the list? Let us know in the comments below.
Originally published: April 21, 2016