'BoJack Horseman' Season 5 Premieres Sept. 14
---
The horse himself, Bojack Horseman, broke the news Wednesday on Twitter that he'll be back for the fifth season of Netflix's "BoJack Horseman" on Sept. 14.
wooowwww congratulations you are the 10000000 person to ask that question your prize is the answer sept 14th now please stop asking me https://t.co/YlMPphjRdq

— BoJack Horseman (@BoJackHorseman) June 27, 2018
The animated show follows Horseman, a washed-up actor as he tries to make his big comeback. Horseman's depression, anxiety, and knack for self-loathing all frequently get in the way of his success. Horseman also deals with the aftermath of parental abuse.
Horseman, voiced by Will Arnett, may be a horse, but his struggles are relatable for many. "BoJack Horseman" was featured in a previous article on The Mighty about TV shows people with mental illnesses relate to.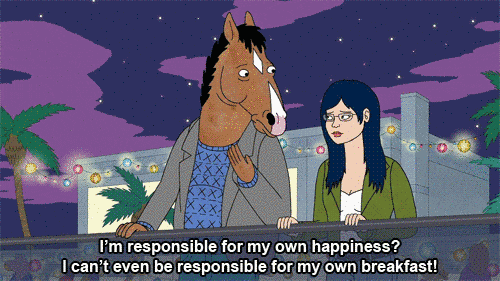 "I somehow need to see BoJack be happy or at least get better because I see a lot of myself in him. I keep watching it, secretly hoping I'll find some solution to my own problems," Riri W. said.
You can stream seasons one through four on Netflix to get ready for next season's premiere.