'Bachelor' Star Colton Underwood's Sexual Assault Was a Turning Point in His Mental Health
---
What happened: In an interview on Reality Steve's podcast, "The Bachelor" star and former football player Colton Underwood opened up about how his mental health worsened after he was allegedly groped by a female fan in February 2019 at a charity event. Underwood shared that the incident made him feel powerless, and he was in a dark place following the assault. Prior to being assaulted, Underwood was already managing his anxiety and depression through medication and described himself as being "pretty heavily medicated" for his mental health while appearing on "The Bachelor."
I just remember feeling so powerless and like such a piece of meat. That for me was a big turning point in my mental health, of like, 'Wow, I have no clue what I'm in for right now.' And it got pretty bad. It got dark. — Colton Underwood, Reality Steve
The Frontlines: People who survive sexual assault, including those who are groped, are at an increased risk for developing depression, post-traumatic stress disorder (PTSD), substance use disorders, eating disorders, and anxiety, according to  Mental Health America. Social stigma around male survivors may also lead men to not share their experience.
25% of men have been the targets of street harassment, according to a 2014 national survey commissioned by Stop Street Harassment.
9% of men who were the targets of street harassment said they were sexually assaulted.
The website 1in6, which has online chats and online sessions, was created to support the one in six men who are survivors of sexual assault.
Get more on mental health: Sign up for our bi-weekly mental health newsletter.
A Mighty Voice: Survivor Taylor Benes shared that she did not speak up about being sexually assaulted in the hallways at her school out of fear of being victim-blamed. "Five years ago, I was sexually assaulted in a hallway of my grade school. Five years ago, I never would have thought I would tell anyone. Five years ago, I suppressed my pain and tried not to think about it." You can submit your first person story, too.
From our community:
Add your voice: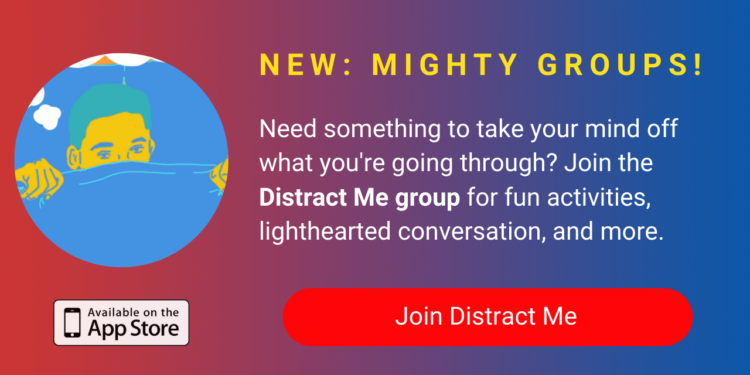 Other things to know: Many people who take or took medication to manage mental health issues also may face stigma from people who do not understand their medical decision to do so. You can read some first-person stories about people's decisions to take medication to manage their mental health here:
How to take action: You can advocate for more research on the long-term effects of street harassment and other incidents of public sexual harassment of men, which is fairly limited.  You can support Underwood's advocacy by checking out the Colton Underwood Legacy Foundation, which supports and provides "resources for people living with cystic fibrosis." You can also listen to the Reality Steve podcast interview below.
Originally published: August 13, 2020