'Insane Asylum' Routine on 'Dancing With the Stars' Receives Backlash
---
"Despite appearances, #TeamWitlo are perfectly sane!" reads a tweet put out by the "Dancing With the Stars" official Twitter account, featuring a picture of two contestants, Witney Carson and Milo Manheim.
Carson, a professional dancer, is dressed like a nurse. Manheim, an actor, best known for the Disney Channel Original Movie, "Zombies," is dressed like a "scary" psychiatric patient.
Despite appearances, #TeamWitlo are perfectly sane! ????#DWTS pic.twitter.com/tMQb3m3pfU

— Dancing with the Stars (@DancingABC) October 30, 2018
During a Halloween-themed episode which aired Monday on ABC, the duo danced to a haunting rendition of Britney Spears' "Toxic" in what appeared to be a psychiatric hospital.
While the dance itself got a perfect score, some were quick to point out the stigmatizing nature of the "insane asylum" theme.
@DancingABC I'm going to be honest: The dance with the zombie and nurse in the asylum was in poor taste given our current climate of mental health as a stigma. I'm sure it wasn't the intention, but it fell flat.

— DouglasTerborg (@DougTerborg) October 30, 2018
Mental health and mental illness is NOT a costume or a gag! I am very disappointed in #dwts for allowing this. #MentalHealthAwareness #MentalHealthMatters

— katy ???? (@HelloKT13) October 30, 2018
"Dancing With the Stars'" Instagram account seemed to double down on the "insane asylum" theme. In an Instagram story showing video of the dance, it reads, "That was mental," and "#TeamWitlo was insanely good."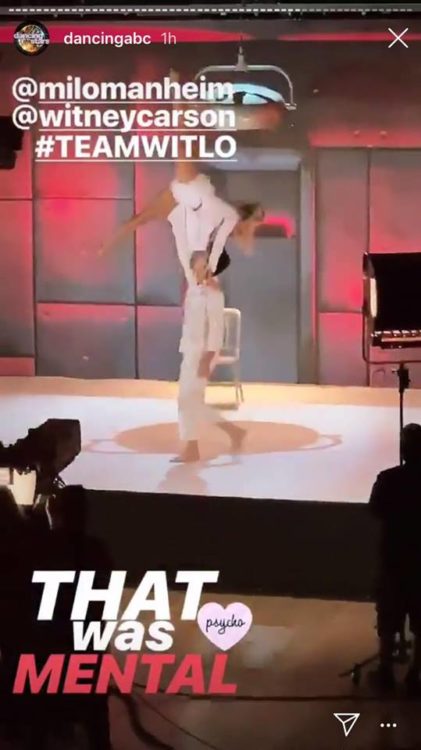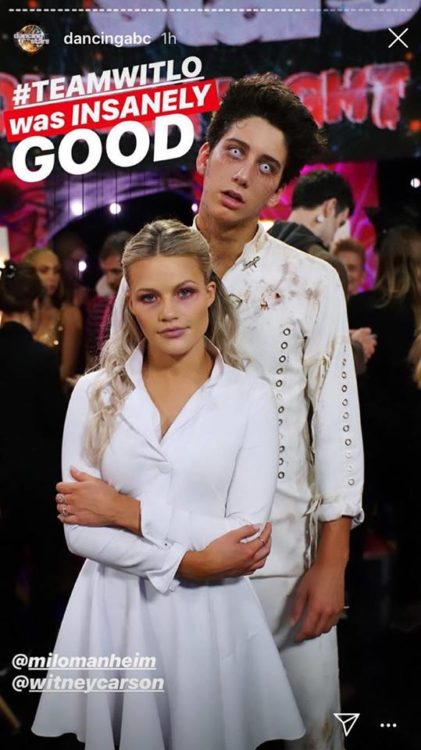 Carson posted on her own Instagram account, "brb going to the insane asylum."
Her post received a lot of positive comments, but one follower shared that while they appreciated the dance, they didn't appreciate the theme:
This dance was absolutely incredible and totally deserving of a perfect score and I loved the choreography so much but people in insane asylums is not a joke, something worth laughing about, or something that should be made light of on Halloween or any other day. I'm just pretending that this was a place for supernatural creatures, not actual human beings that don't deserve to be made fun of.
While psychiatric hospitals were scary places because of the human rights abuses that often occurred there, the people who stayed at them — and the people who are admitted to psychiatric hospitals now — deserve to be humanized, not treated like a costume.
In a piece called, "To Anyone Dressing Like a 'Mental Patient' for Halloween," Mighty contributor and mental health advocate Liza Long wrote:
Halloween-shop mental patient costumes, with their straitjackets and gore, reinforce the same false message the media portrays to us by talking about mental illness only within the context of events like mass shootings. In fact, when treated, people with mental illness are no more likely to be violent than anyone else, though they are more likely to be the victims of violence.
The Mighty reached out to ABC and has yet to hear back.