To the Boyfriend Who Makes Loving With Illnesses Easy
---
Not everyone understands and knows how to deal with someone who is living with an ordeal of medical problems. I can assure you myself along with many others have lost more "friends" and "loved ones" than we can count. All because of fallacious labels that have been given to us: "faker," "attention-seeker," "over-reactor," etc. Finding somebody who can love me, care for me, and support me and trust that what I'm going through is real seemed impossible.
On top of that, having anxiety and depression made trusting somebody and giving myself to them even harder. Anxiety meant that I would always sit there questioning if I was loved and if I would get hurt. I would put a wall up in fear of letting somebody in. But once they were in, they would be in for good and I would love them unconditionally with every last bit of energy my illnesses allowed me. I would constantly be in a fight with my heart and mind and would crave reassurance and clarity. Depression meant that my heart could be broken and I could be thrown into a bad mental state with issues and problems that may arise. I've found it is something that you must take a risk with after you reach a point of trust and dedication.
Dating somebody while coping with illness requires a tremendous amount of trust and love. Thank you to the boyfriend who proved to me that he understands and is willing to be there for me and pick me up when I'm down. It is comforting and leaves me feeling safe to know you have proved to me that you will be there no matter what and will go above and beyond to make me happy. You have worked to show me I can trust you, and that has given me the reassurance I no longer need. Understanding can be such a difficult thing to come across these days. I feel blessed to know that you will strive to not only understand what I go through, but you will be understanding when it comes to me needing a night in, a bad pain day, a time when my anxiety and depression kicks in, and so much more.
Please know that I'm thankful for everything you do, and the little energy I have will go towards making you happy. I will work on becoming a better and healthier me in hopes of becoming a better girlfriend for you. Some days it kills me to know that I can't always give you what you give me, but bear with me because the happiness you have given me is something that I'll consistently be trying to give back to you. I couldn't ask for anyone better to put me at ease and leave me feeling happy, healthy and safe for once. Thank you for bringing out the best of me and thank you for proving to me that love really does exist. I truly couldn't ask for anybody better to welcome me with open arms and a kiss everyday. I love you.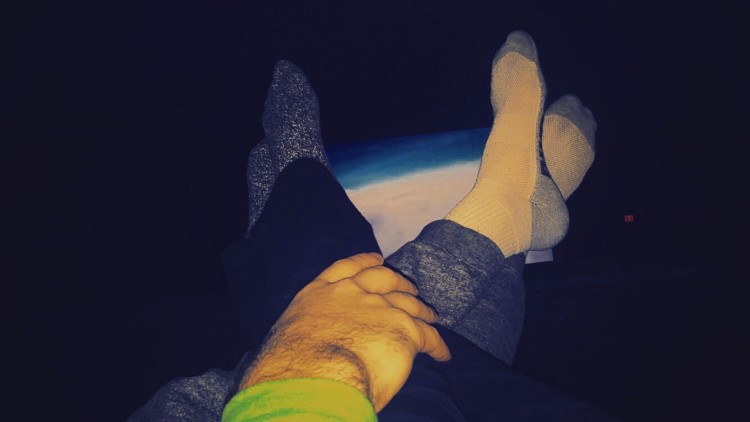 The Mighty is asking the following: What do you want your past, current or future partner to know about being with someone with your disability, disease or mental illness? If you'd like to participate, please send a blog post to community@themighty.com. Please include a photo for the piece, a photo of yourself and 1-2 sentence bio. Check out our Submit a Story page for more about our submission guidelines.