This Mom Took a Selfie With Her Prescription for a Powerful Reason
---
Erin Jones, 36, from Nashville, Tennessee, posted a selfie on Facebook, but not just any selfie. This was an empowering declaration to the world that it's OK to get help when you need it.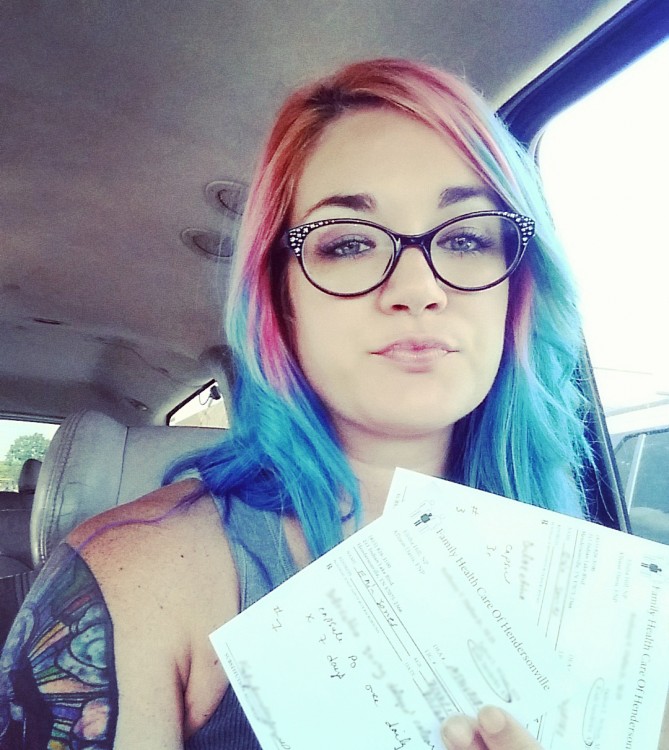 "So this also happened yesterday," Jones wrote on her Facebook page, called Mutha Lovin' Autism. "I have tried living this life without prescription help. It seems to have me on top of the world one minute and rocking in the corner the next. There is no consistency. I'm done with that. Anxiety and antidepressant medication to the rescue. Sometimes, folks, we just need help."
Jones is a former hair stylist who took a break from the trade for the last six years to homeschool and care for her four children with special needs, she told The Mighty in a Facebook message. She's on the autism spectrum and also lives with ADD, SPD, celiac disease, hypothyroidism and hyperparathyroidism as well as anxiety and depression.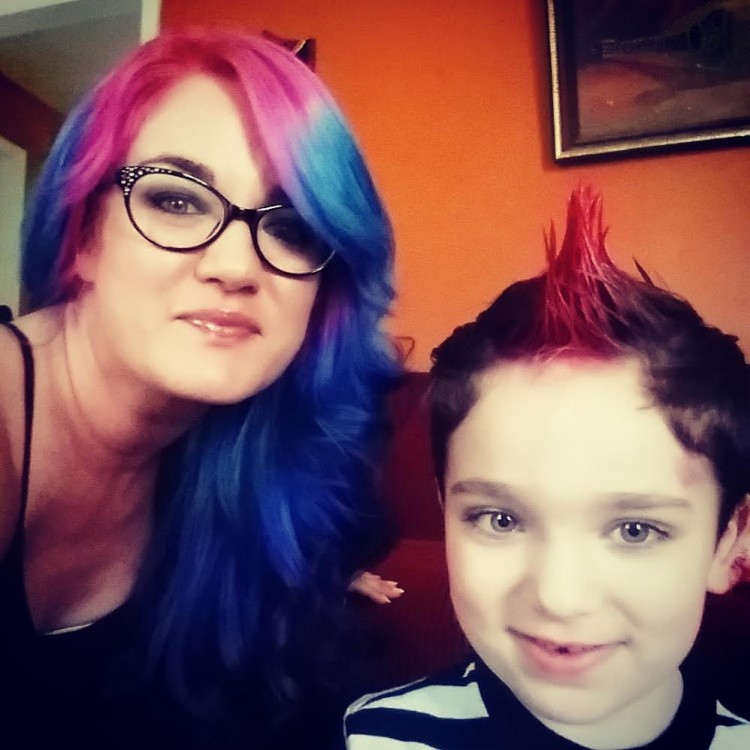 Fourteen years ago, Jones tried taking Zoloft after experiencing severe postpartum depression. It made her symptoms worse, and afterwards she was afraid to take medication for her mental health issues again.
Then, a friend of hers took her own life this past year after living with depression and addiction. Jones found herself locked in a tailspin of her own anxiety, depression and panic attacks.
"I thought I was strong enough to handle my anxiety and depression on my own until I had to dig deeper and admit that I needed help," Jones told The Mighty. "That required more strength than any day I battled it on my own. It's scary to admit we aren't all right, especially when everyone depends on us to be."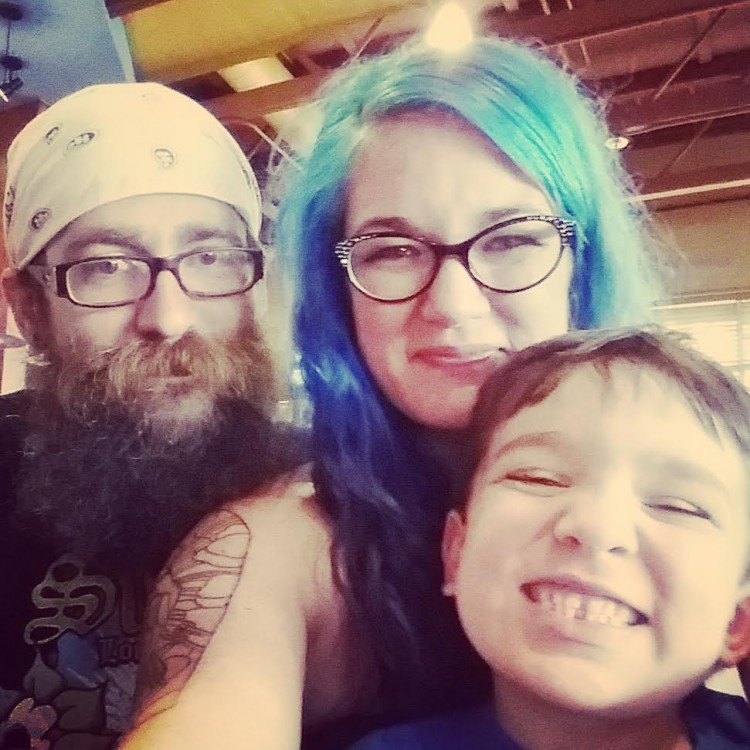 It was when Jones found herself begging her child to let her get him help for his anxiety that she realized she was setting the wrong example, that it was OK to hide from your mental health issue.
"I couldn't help him until I was willing to help myself," Jones told The Mighty. "There is no good mothering taking place while crying in the bathroom floor. He needs me well. I need me well. There is no shame in being sick. Not in our bodies. Not in our minds. There is help. We just have to ask for it."
So Jones decided to try medication again. She found a new doctor who she believes is better able to prescribe something that will help her. On her way to fill those prescriptions, she took the selfie.
"Something had to be done," Jones told The Mighty in a Facebook message. "I have always been open about my life, because being honest and vulnerable shows others that they aren't alone. My hope is that they see me saying I need help and they do the same."
Jones and The Mighty have teamed up to create the hashtag #MedicatedAndMighty to destigmatize taking medication for mental health issues. Join the movement by posting a prescription or medication selfie and using the hashtag.
Related: How One Mom's Brave Selfie Started a New Kind of Mental Health Movement
If you or someone you know needs help, please visit the National Suicide Prevention Lifeline. You can also reach the Crisis Text Line by texting "START" to 741-741. Head here for a list of crisis centers around the world.