15 Memes That Are Too Relatable If You Fear Abandonment
---
People who struggle with fear of abandonment will often act one of two ways. Some cut off emotional ties with everyone so they won't get hurt, while others end up clinging too tightly to their relationships. The sucky thing about both of these "strategies" is in the effort to avoid being abandoned, the person may actually end up feeling more abandoned by people in their lives — either because they are too "distant" or too "overwhelming" in their relationships with others.
There are many reasons why people struggle with fear of abandonment. Maybe you grew up experiencing emotional abuse, and secure relationship attachments weren't part of your upbringing. Maybe you've lost someone important to you and are still mourning the loss of that person in your life. Maybe you have a mental illness like borderline personality disorder (BPD) or anxiety — and fear of abandonment is a very real aspect of living with your mental illness.
While there's nothing funny about experiencing fear of abandonment, sometimes a little self-aware humor can go a long way in making you feel less alone and more understood. It's true memes can't "cure" us (we wish!), but sometimes they can bring a smile to your face when you're struggling.
If you struggle with fear of abandonment, you may be able to relate:
1.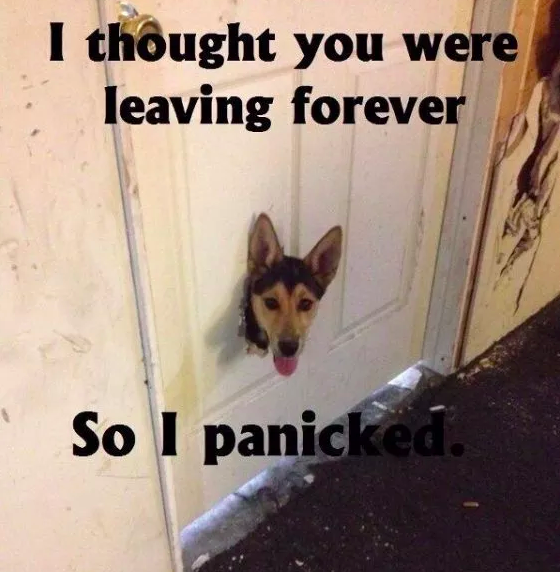 2.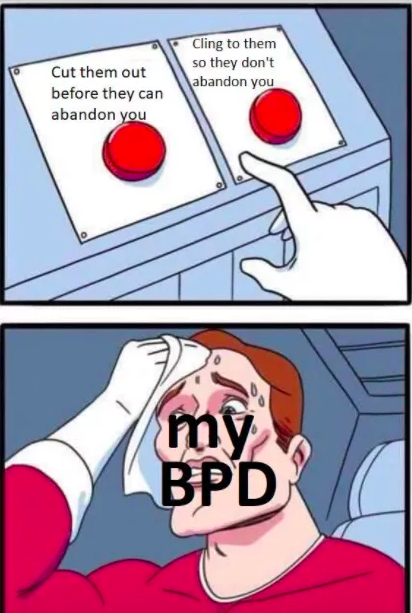 3.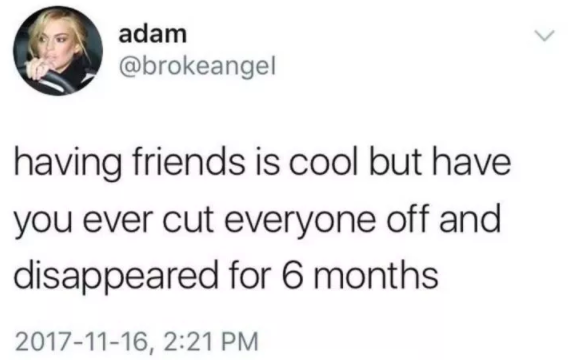 4.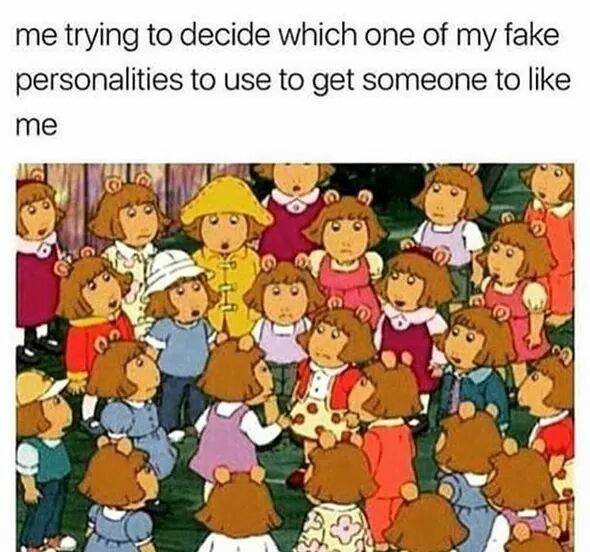 5.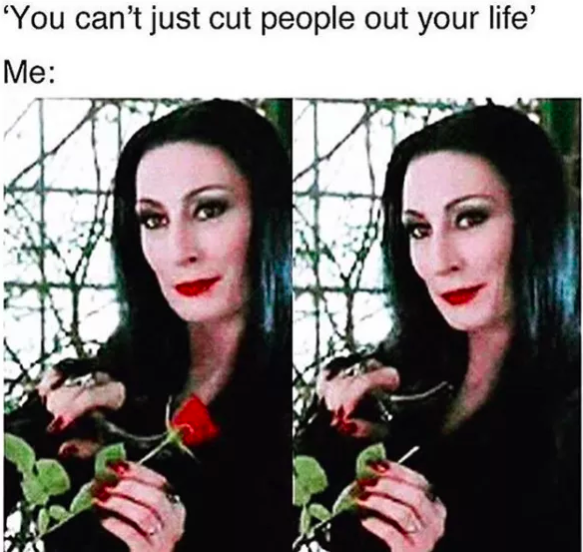 6.
Me and my fear of abandonment going full steam ahead pic.twitter.com/ek7sJ78WB5

— OFFLINE ALISON (@OnlineAlison) April 17, 2018
7.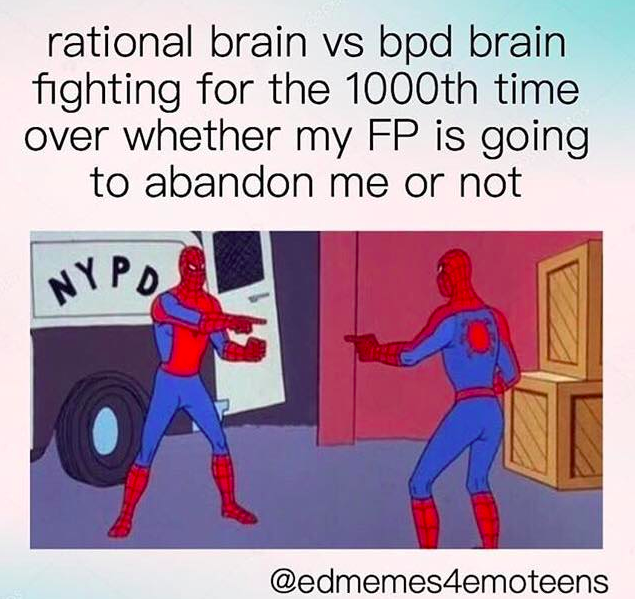 8.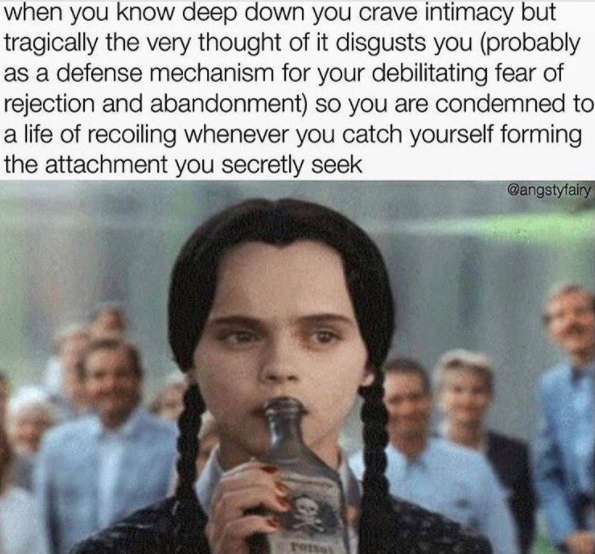 9.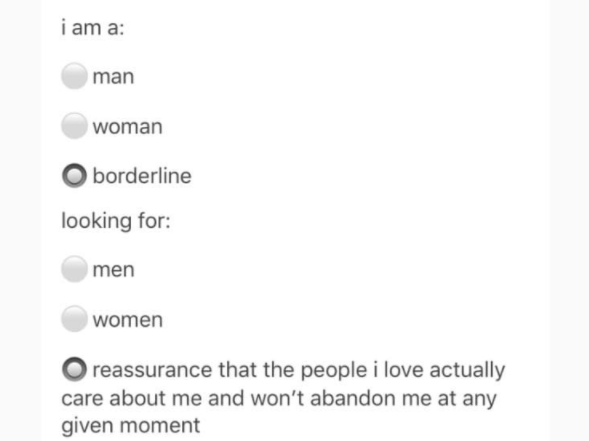 10.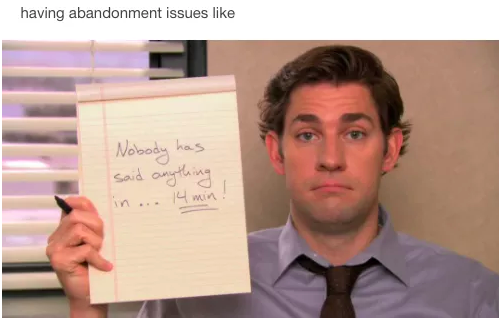 11.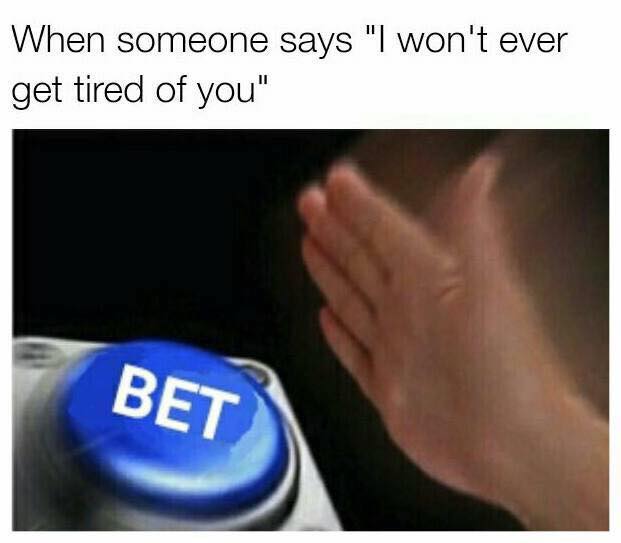 12.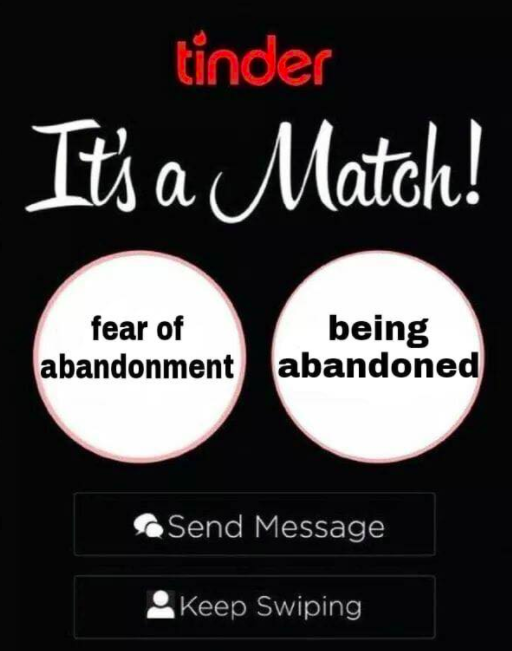 13.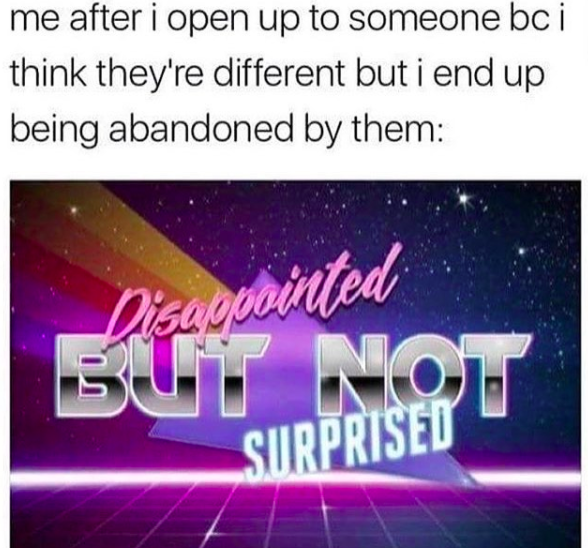 14.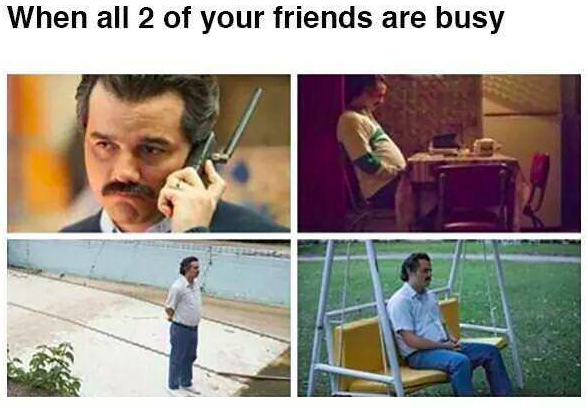 15.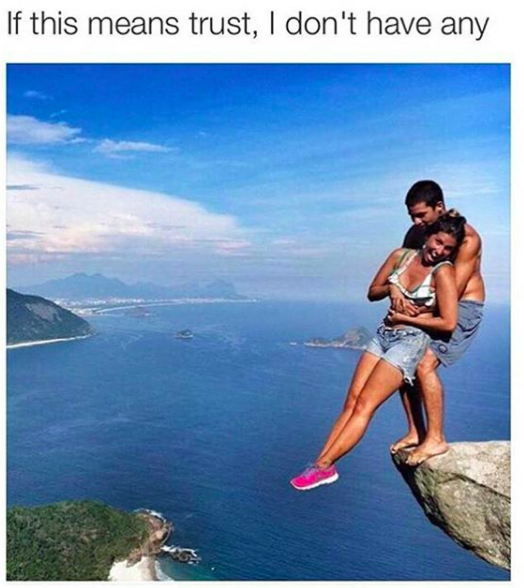 Originally published: April 17, 2018