10 Gifts to Give a Friend Who Needs a Reminder They Matter to You
---
Editor's Note
We hope the products below, all recommended by our Mighty community members, help you or a loved one in your health journeys. Just so you know, The Mighty may collect a share of sales from the Amazon links on this page. Prices and product availability are accurate as of publication.
While the holidays are about so much more than gifts, a season full of gift-giving can be a great excuse to remind your friends and family you care. And when you're someone who tends to feel insecure about your friendships — whether because you struggle with fears of abandonment, or because social anxiety means you cancel plans frequently — these gestures can mean a lot.
To see what gifts people who need an extra reminder they're cared for would want to receive this holiday season, we turned to our mental health community. If you have a friend you know is struggling, and want to reaffirm how much they mean to you, we hope the suggestions below inspire you.
Here are gifts to give a friend who needs a reminder they're cared for:
1. Scrapbook or Personalized Picture Frame
"My best friend made me a scrapbook over a decade ago. I've moved just about as many times in that same decade, but that scrapbook is always on my nightstand." — Shelley A.
"A book filled with photos of time we've spent together and their memories of things we've done/funny memories of time together. I would hope that this would help me realize that people are around and they do want to spend time with me. I always remember the times people say they can't do anything rather than the good times we've spent together." — Maxeen U.
"A framed photograph of us." — Amanda R.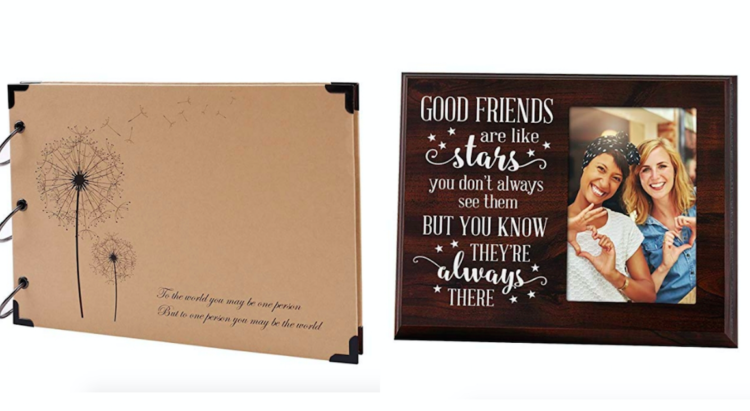 Our picks: SICOHOME Scrapbook ($15.99), Friends are Like Stars Sign Picture Frame ($24.99)  
2. A Handwritten Letter
"A handwritten card telling me that person treasures our friendship. One of my friends did that one year and it made me feel so happy to see it written down in her handwriting. I keep it on my fridge so I see it pretty much every day." — Mallory B.
"Since the friends I'm most insecure about live far away, a card would be the best gift. Or a handwritten letter. Just something that lets me know they took a moment out of their day to think about me, and that they went through the effort to let me know that I'm still important to them." — Kristian W.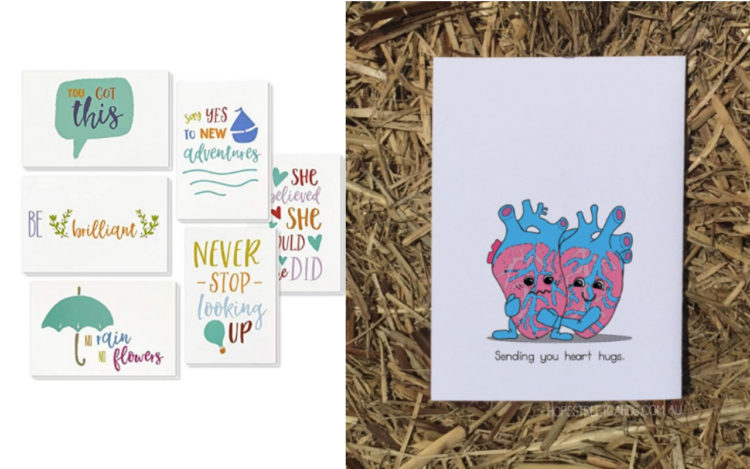 Our picks: Inspirational Quote Cards ($12.99), Hope Street Cards ($7.00)
3. Something Homemade
"My friends always make me handmade gifts. It reminds me how much time and effort they put into it." — Rissa E.
"Anything handmade by that friend. Handmade things always make me feel so much more love in them and it makes me feel like they really put thought into it and me." — Megan D.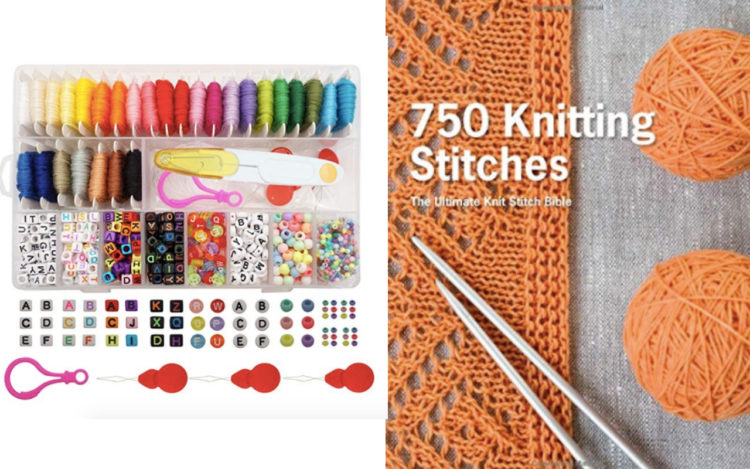 Our picks: Friendship Bracelet Making Beads Kit ($12.99), 750 Knitting Stitches: The Ultimate Knit Stitch Bible ($16.99)
4. Something They Can Carry With Them
"Their time but materialistically, something small I can carry with me for when I feel lonely. Just to have something that reminds me someone understands me and accepts me the way I am." — Heather H.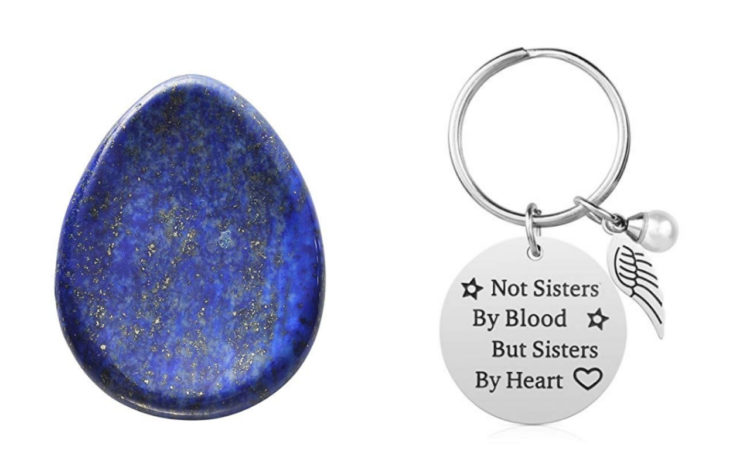 Our picks: Jovivi Thumb Worry Stone ($8.98), Best Friend Gifts Keychain ($9.98)
5. A Friendship Book 
"Oh! I would love one of those little 'you are my best friend because…' books. The ones where you wrote answers out in the book and give the friend the book as a gift! I see them in card stores!" — Kari G.
"A personalized book/journal with messages/reminders of them caring for me and for me to read when I feel down or when I'm in a bad place in my mind." — Tania A.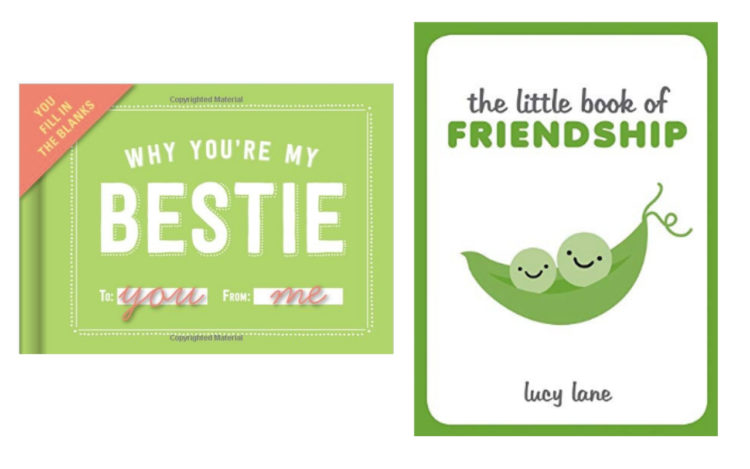 Our picks: Knock Knock Why You're My Bestie Fill in the Love Journal ($8.86), The Little Book of Friendship from Amazon UK (£5.24)
6. Personalized Blanket or Comfort Item
"A personalized blanket. I find blankets comforting as it is. If someone were to get me a personalized blanket I would feel secure because I would know it was made thinking about me." — Sandra J.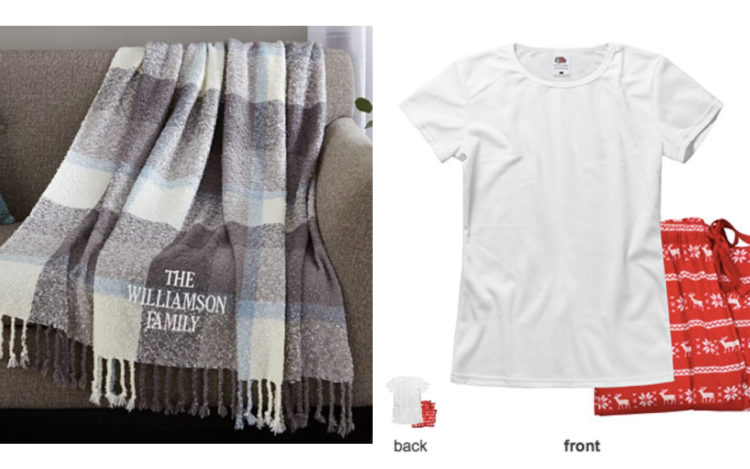 Our picks: Cozy & Warm Embroidered Family Blanket from Personal Creations ($49.99), Customized PJ Set from Customized Girl ($39.97) 
7. A Jar of Reminders
"My best friend two years ago gave me a 'happy jar' and it was a jar filled with pieces of paper with quotes, memories we've shared and things that make me happy. There was a total of 70 different pieces of paper and it was meant for me to pull one out on days I'm feeling depressed or anxious. It was the kindest, most thoughtful gift anyone has ever given me." — Tara R.
"A little box with daily reminders would be a really special gift. Like a tin with little pieces of paper with handmade notes on it. 'I love you,' or, 'You're special to me because…' That sort of thing. I constantly need reassurance but feel bad bugging my friends all the time." — Haley W.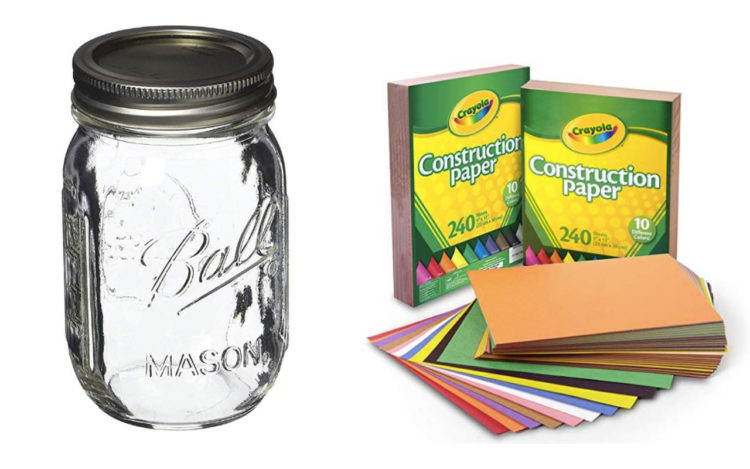 Our picks: Ball Pint Mason Jar ($7.99), Crayola Construction Paper ($19.09)
8. Long Distance Touch Bracelet
"My best friend and I live over 100 miles apart so he bought me a long distance touch bracelet — we have one each and they connect to our phones — whenever I needed a reminder that he was there for me or whenever I was scared, I just tapped my bracelet and his vibrated to the same pattern — and vice versa. It is the perfect way to remind each other that we're always there for each other even when we're too busy to actually talk. I still wear it every day even though I hardly use it now." — Leigh H.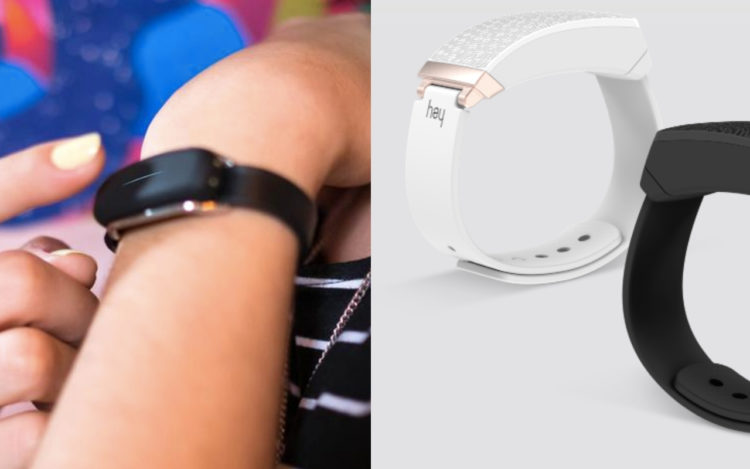 Our picks: Bond Touch Bracelets ($88.00 a pair), Hey Bracelet ($114.99 a pair)
9. Something Specific to Their Interests
"Something that really says that someone pays attention to me and what makes me happy. Nothing feels better to me than when a friend remembers something about me like my favorite food or my favorite type of book." — Breanne B.
"Something I've been talking about a lot, like a book or a shirt from a band I love. To me it says the person listens when I talk to them, and they aren't just humoring me and my weird passions!" — Taylor G.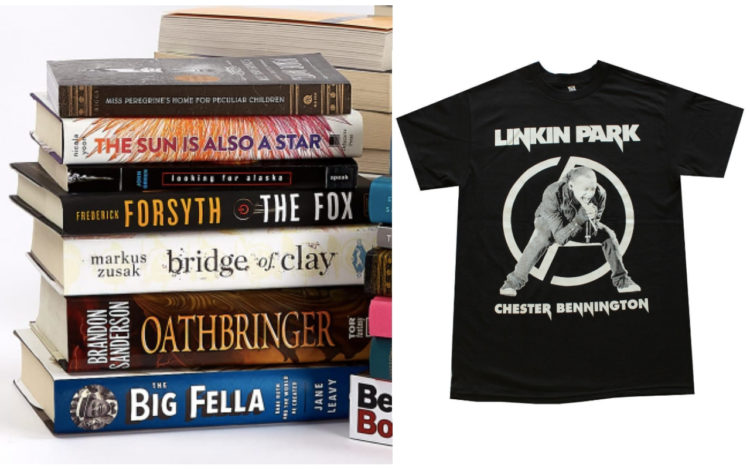 Our picks: a book from Barnes & Noble (price varies), band shirt from eBay (price varies)
10. Quality Time
"Their time. I question friendships because I don't think people really want to be with me. The simple act of asking me to do something with them is a gift no one thinks about and doesn't even have to cost money." — Katelyn B.
"Honestly don't even need gifts. Just people taking the time out of their day to spend time with me or meet up with me during the holiday season is all I'd really need. Then I know I matter enough to spend time with, as well as I can see the person which honestly means more to me than any type of gift." — Kira M.
"A call or text, just because they were thinking of me. I would rather have that on a regular basis than a gift on a holiday." — Desiree N.
What would you add? Post your suggestions in the comments below.
Originally published: November 6, 2018