10 Gifts to Give a Friend With a Sense of Humor About Their Mental Health Struggles
---
Editor's Note
We hope the products below help you or a loved one in your health journeys. Just so you know, The Mighty may collect a share of sales from the affiliate links on this page. As an Amazon associate, we earn from qualifying purchases.
Depression sucks. Anxiety sucks. Living with a mental illness… well sometimes, it can suck.
And that's OK. It's good to talk about the pain. It's good to talk about the hardship. We need to take mental health struggles seriously.
But…
Sometimes, it's nice to find moments to laugh on our journeys. It's nice to be light-hearted, especially when everything else is so heavy and dark. It's nice to find humor in your struggles, and for some people, it's even an important coping mechanism that helps them get through. 
That's why we wanted to know what people who use humor to cope with a mental health struggle would love to receive as a gift. If you feel like your friend would appreciate a funny nod to their struggles, check out our suggestions below, or add them to your own wish list.
Don't forget to give your "funny" friend a hug or a supportive text as well. Just because people are laughing through their pain, doesn't mean they don't need support, too.
Here are some gift ideas our community recommends for people who use humor to cope:
1. A Funny Coloring Book
"My best friend has a rough relationship with anxiety and coloring is her escape. So for the holidays I bought her a 'People of Walmart' coloring book and a lot of humor filled ones." — Lara K. 
"This is my therapy [Go F*ck Yourself I'm Coloring], if anyone needs ideas." — Mary K.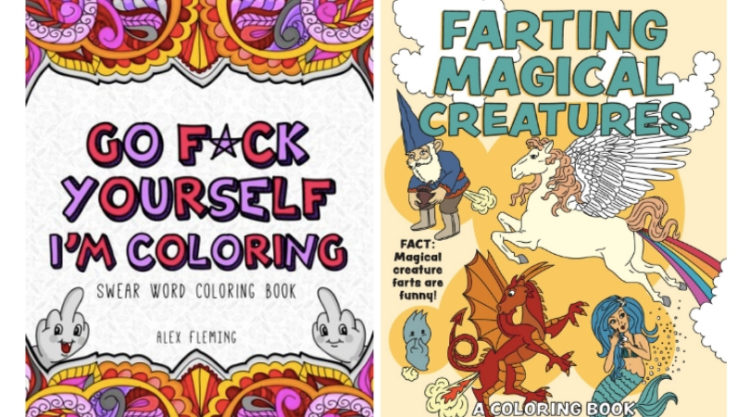 Our picks: Go F*ck Yourself I'm Coloring, Farting Magical Creatures 
2. Relatable Books That Will Make You Laugh
"'Hyperbole and a Half.'" — Viki S.
"A book with silly jokes in them. It's strange but corny jokes are hilarious to me and always make me smile. I think it's the good intention of wanting to make someone laugh, smile and have a better day that makes me love corny jokes so much." — Bea H.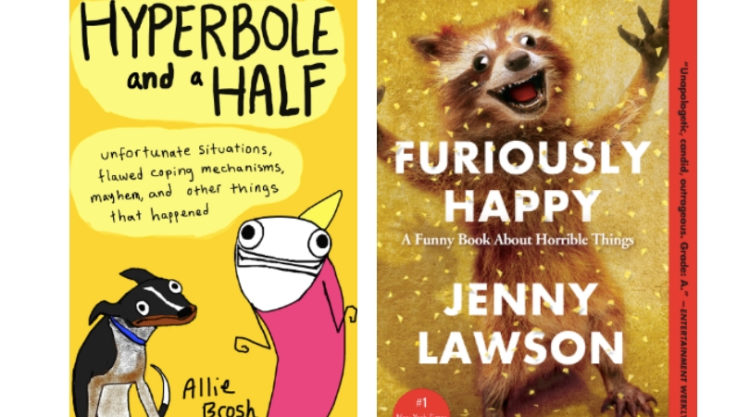 Our picks: "Hyperbole and a Half: Unfortunate Situations, Flawed Coping Mechanisms, Mayhem, and Other Things That Happened" by Allie Brosh, "Furiously Happy: A Funny Book About Horrible Things" by Jenny Lawson
3. A Doormat to Express What You Really Think About Visitors…
"A 'Go Away' doormat. Anyone who really knows me knows it would be OK to knock, but everyone else, just keep out." — Jen F.
"My friend knows I have a thing with people I don't know so she got me a 'Lord of the Rings' doormat that says, 'You shall not pass!' Which when I think about it makes sense because I peek first, then I decide whether I want to answer." — Bianca B.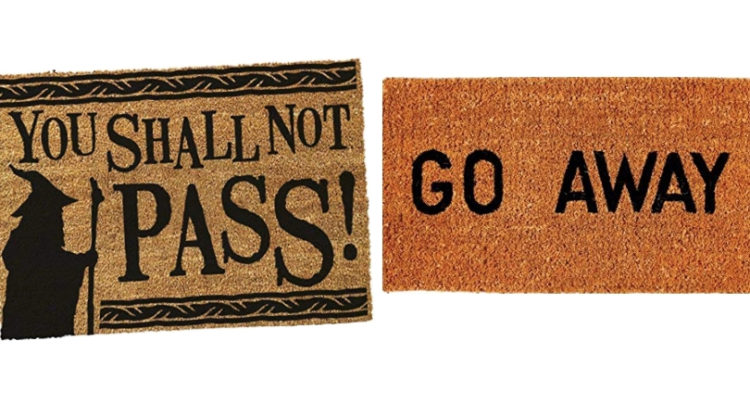 Our picks: Kempf Go Away Doormat, Lord of The Rings You Shall Not Pass Doormat
4. Mental Health-Themed Clothing or Accessories
"Something funny to wear. I express my non-normal-ness with my accessories, like silly socks or humorous T-shirts." — Autumn S.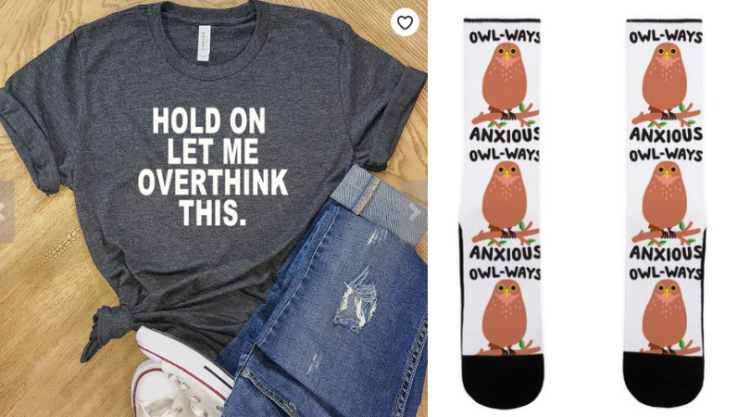 Our picks: Hold On Let Me Overthink This T-Shirt from Etsy, Owl-Ways Anxious Owl Socks from Look Human 
5. A Candle for When You're Trying to Be Mindful but It's Hard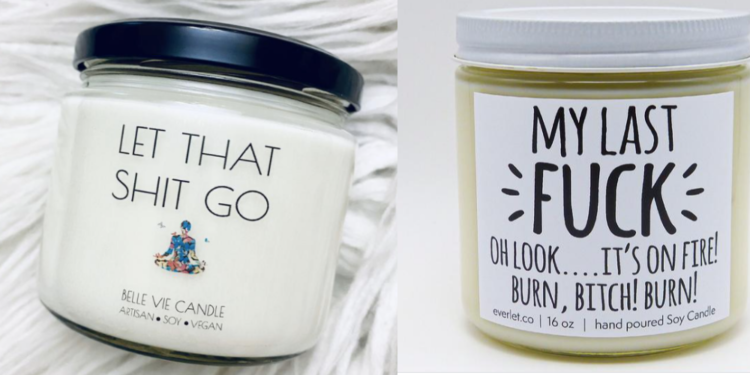 Our picks: Let That Shit Go Candle, Yoga, Meditation Candle, Buddha Natural Soy Wax Candle from Etsy, My Last Fuck Candle from Etsy
6. Entertaining Board Games
"Board/card games. Some of the funniest times I've had were being willy with friends and family playing them." — Phaedra M.
"Cards Against Humanity. You never know how not 'right in the head' you and your friends are until you've played that with them. Not for the easily triggered, offended and faint of heart." — Kaitlyn M.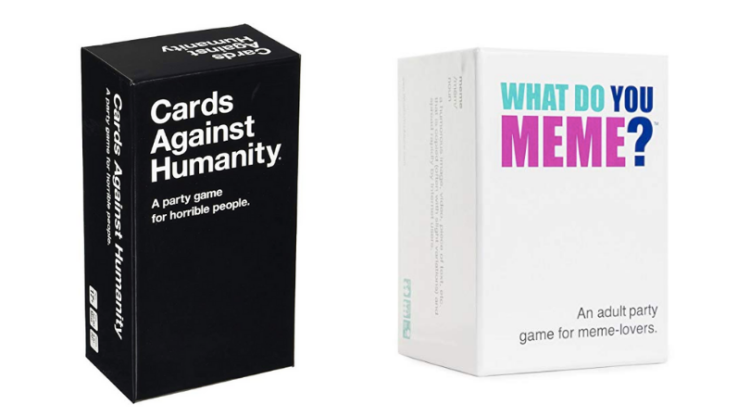 Our picks: Cards Against Humanity, What Do You Meme? 
7. Notebook for Messy Thoughts
"I do stand up comedy as a coping mechanism, so I'm always in need of notebooks. I got one last year that says 'Be So Good They Can't Ignore You' and 'More Issues Than Vogue.' Any funny or inspirational quote on the front and a bunch of blank pages are all I need!" — Lisa M.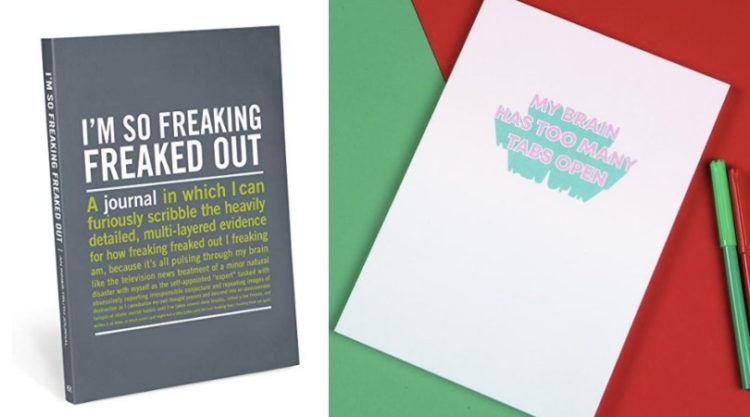 Our picks: Knock Knock I'm So Freaking Freaked Out Inner-Truth Journal, Things I'll Forget If I Don't Write Them Down Immediately 
8. Something to Commemorate a Funny Mental Health Advocate
"Anything from Robin Williams. He was the pinnacle for a man who gave his all to make the world happy and laugh and smile. His humor was how he coped. Robin Williams… definitely." — Peter D.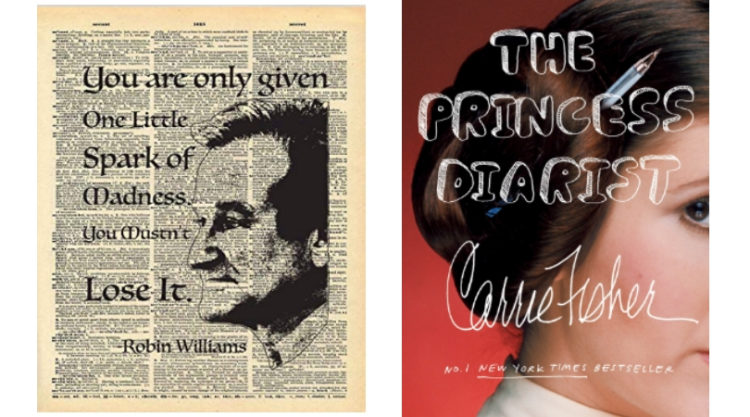 Our picks: Robin Williams, One Spark of Madness Quote Vintage Dictionary Art, The Princess Diarist
9. Funny (and Punny) Mugs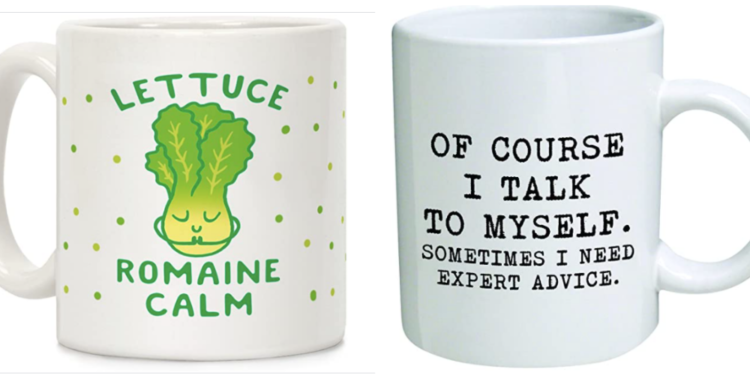 Our picks: "Of course, I talk to myself. Sometimes I need expert advice" Mug and Lettuce Romaine Calm Mug 
10. Pillows for People Who Love Napping Maybe a Little Too Much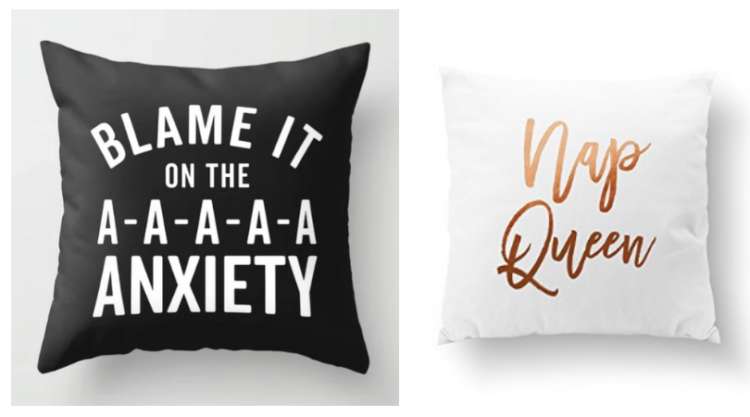 Our picks: Blame It On Anxiety Funny Quote Throw Pillow from Society6, Nap Queen Pillow from Society6 
What would you add? Tell us in the comments below.