This Comic Explains What Dissociation Feels Like So You Don't Have To
---
It's something you've probably experienced, but maybe to a mild or harmless extent, like driving on a familiar road without remembering the details of the trip. But for those who have more chronic dissociation — a mental process that causes a lack of connection in a person's thoughts, memory and sense of identity — the experience can be intrusive, affecting their daily lives.
If you experience dissociation often or have a dissociative disorder, it can be hard to explain what it's like to a loved one. That's what inspired artist Hannah Daisy — who you might know from her #boringselfcare series — to create a comic about what dissociation feels like.
"I made it because I know it's something I don't see people talk about a lot," Daisy told The Mighty. "I notice people feeling frightened that they are 'crazy' or 'weird' for having these experiences but actually they are very common."
While experiencing mild dissociation is typical, it's estimated seven percent of adults in the U.S. have a dissociative disorder at some point in their lives. According to the American Psychological Association, dissociative disorders are frequently associated with previous experiences of trauma.
Daisy said she was motivated to create the comic after a conversation she had with a friend who was struggling to talk about her trauma and dissociation. "So I thought if I drew it, it would raise some awareness and some discussion… and provide a space to be open and talk," she said.
If you're having trouble explaining dissociation to your loved ones, Daisy's comic might help. You can check out the whole story below: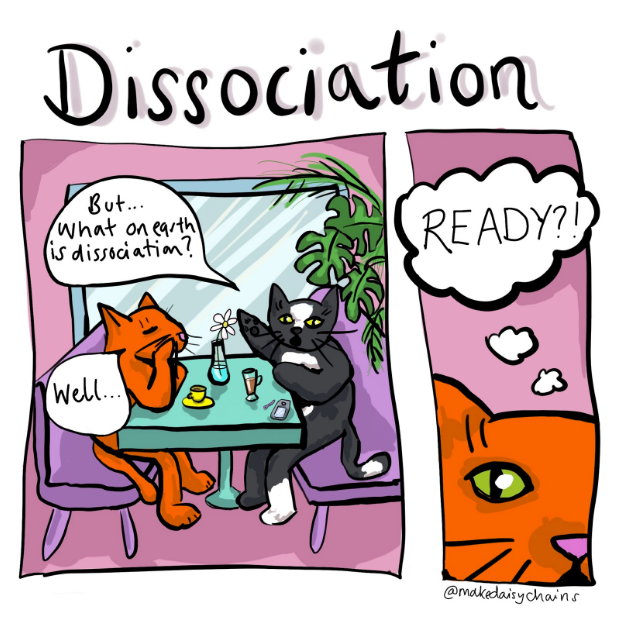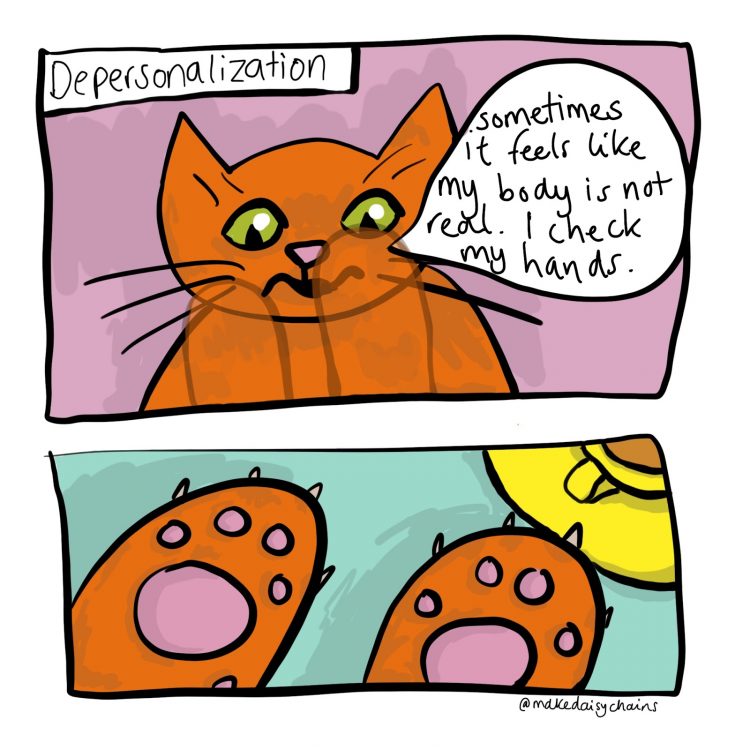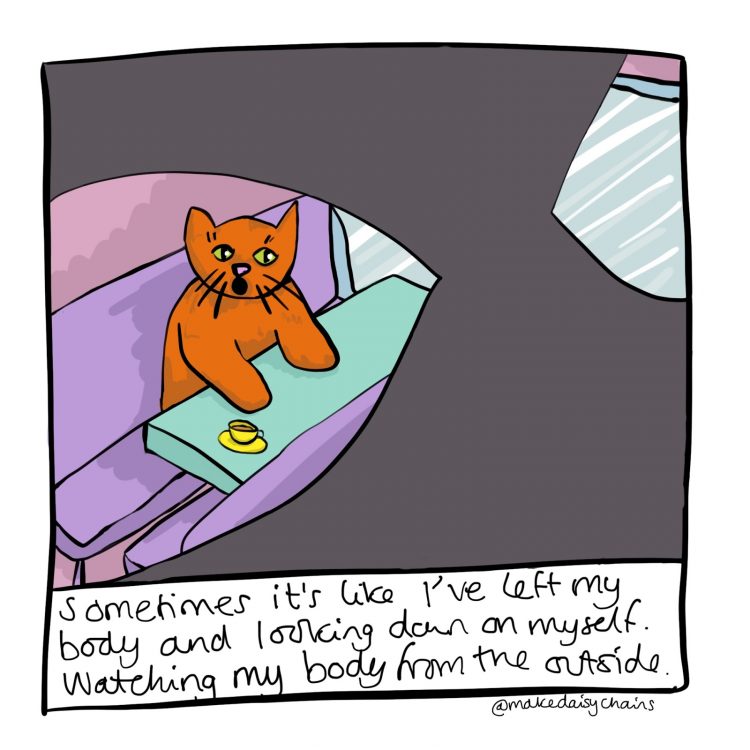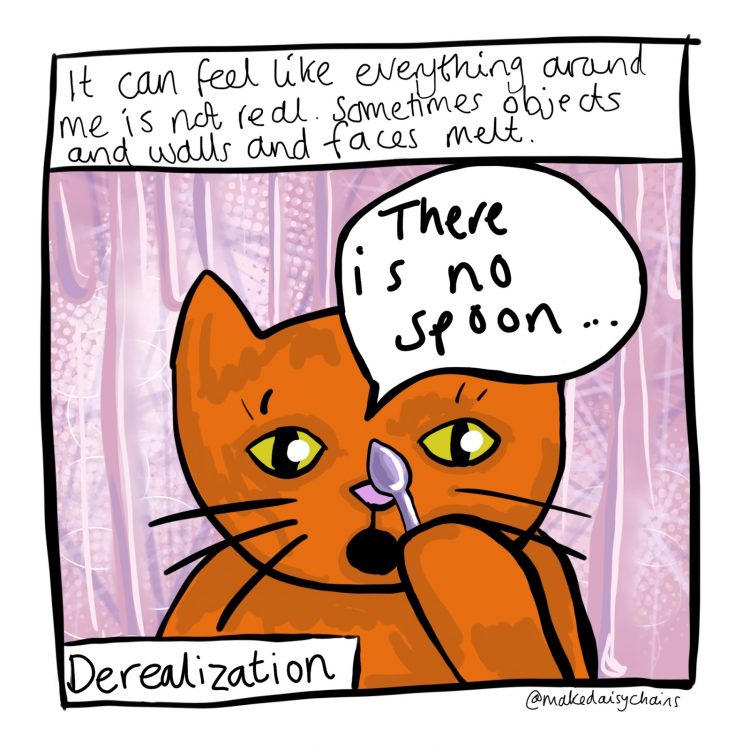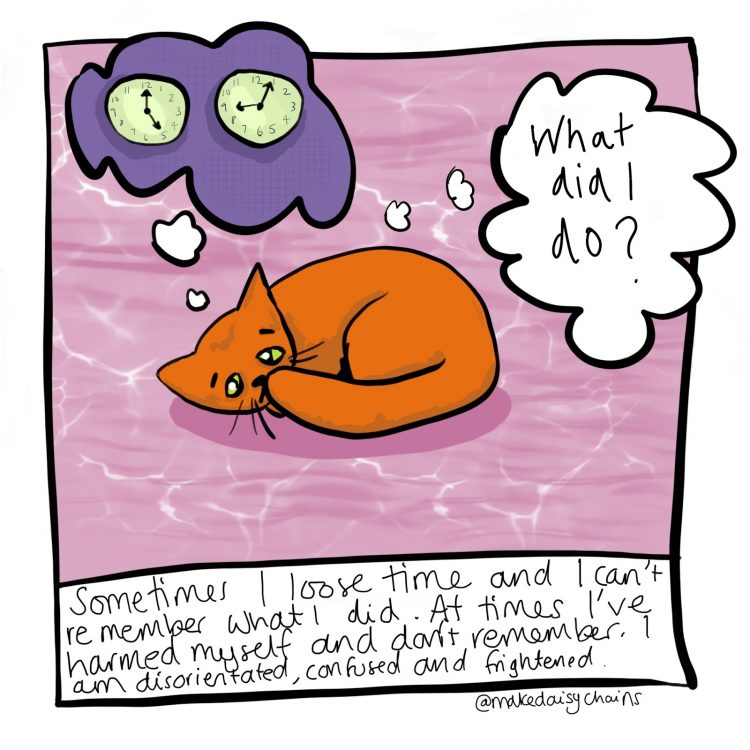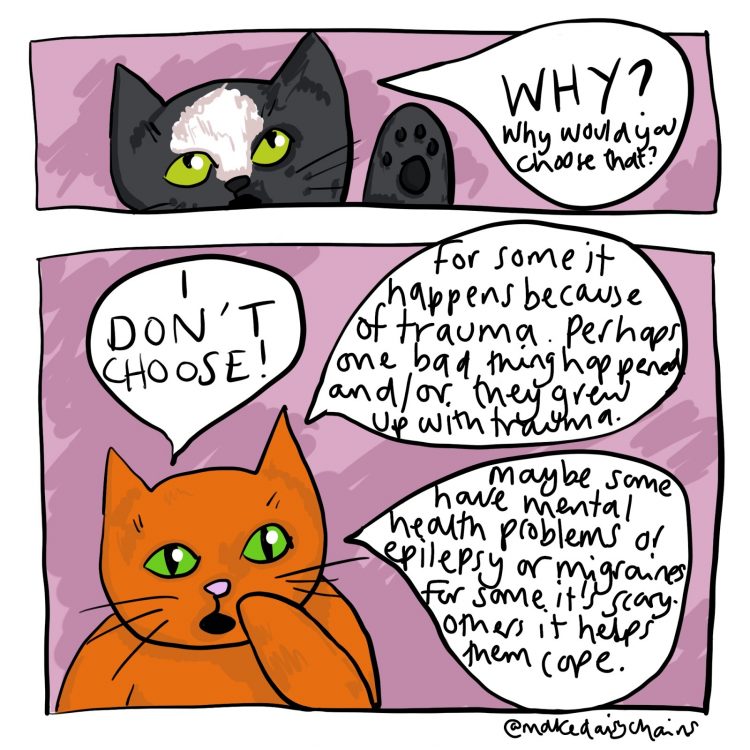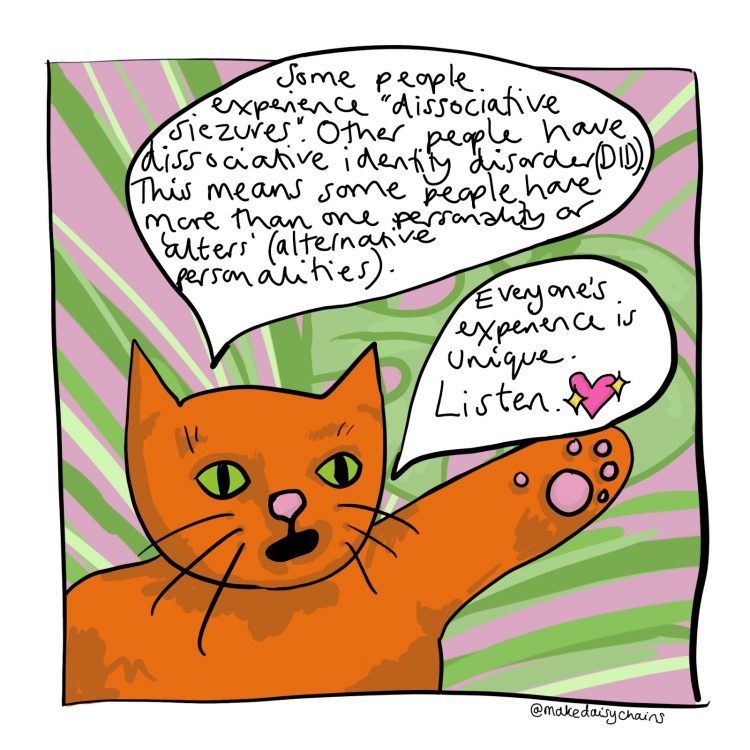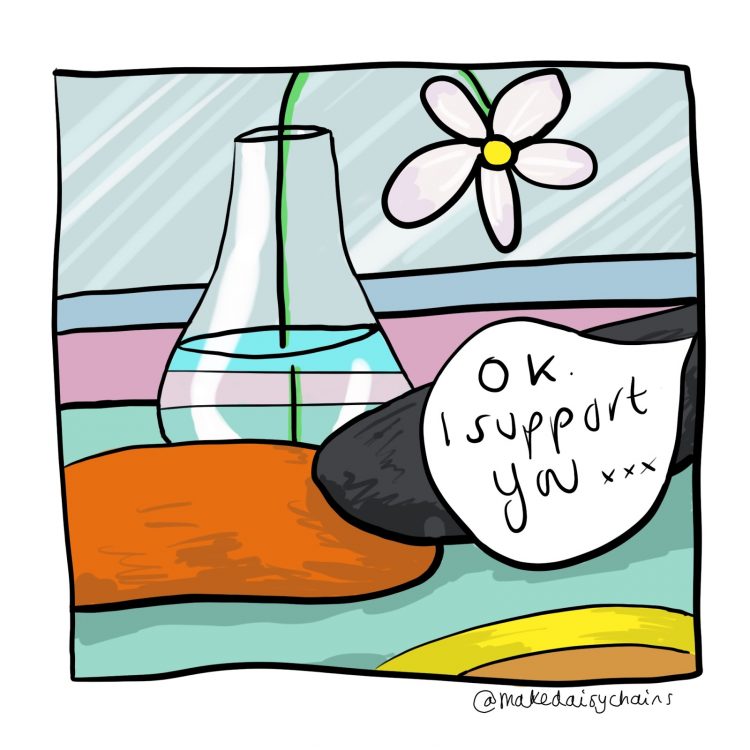 If you experience dissociation, you are not alone. For additional support and self-care guidance, check out our 10 self-care tips for people who dissociate.
To see more of Daisy's work, visit her site.
Lead image via Hannah Daisy
Originally published: April 4, 2018