18 Photos That Show Healing From Trauma Is Messy
---
They say recovering from trauma isn't linear — but it can be easier to say than to accept. Whether you're healing from childhood trauma, assault, an accident — or any of the experiences that leave our minds bruised and our hearts punctured — it's frustrating when time doesn't heal as fast or as consistently as we want it to. Sometimes it takes work. Sometimes it takes accepting things won't always go as planned. You will fall. You will struggle. Your journey might not be easy, but it will certainly be worth it.
To get an idea of how "messy" healing from trauma can be, we asked people in our Mighty mental health community to share a picture that represented a moment on their recovery journey — good or bad. Wherever you are on your own journey, we hope these pictures remind you you're not alone.
Here's what they shared with us:
1. "I was emotionally, mentally and verbally abused for nearly two years. Near the end of the time of abuse, I was horrifically depressed, suicidal and had PTSD that was constantly being triggered. After the abuser was cut out of my life, I started healing. Soon after that, I cut my hair as an outward symbol of reclaiming control of my self-image, my mind and my life. Almost a year later, I'm finally happy again, and I love my short hair more than ever." — Catherine K.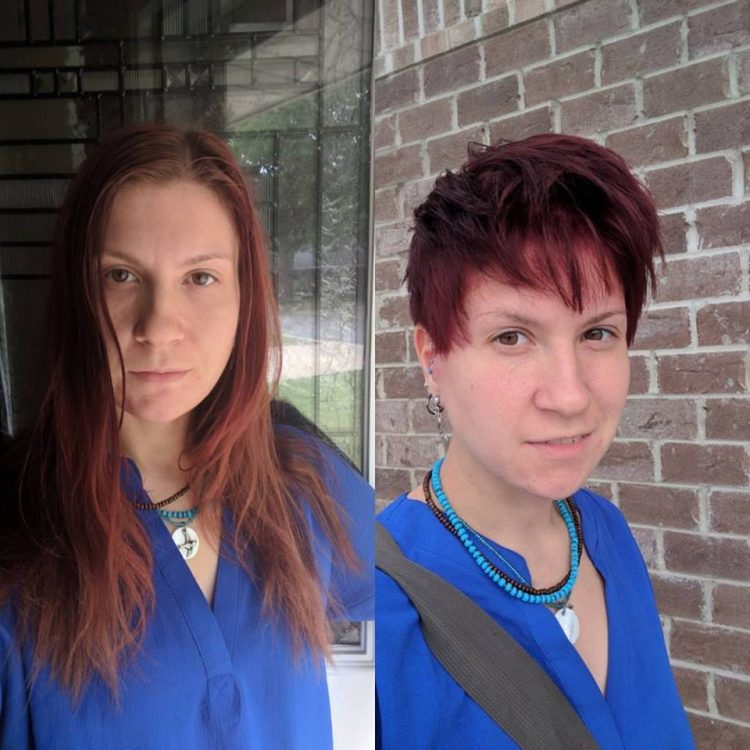 2. "Recovering from the rape that caused my PTSD has had lots of ups and downs. This is a picture of me with my service dog, Vicky. I had just gotten released from the hospital for suicidal ideations. I thought I was doing so well when this happened. It was a serious reminder that sometimes recovery can be one step forward and two steps backwards." — Kindra L.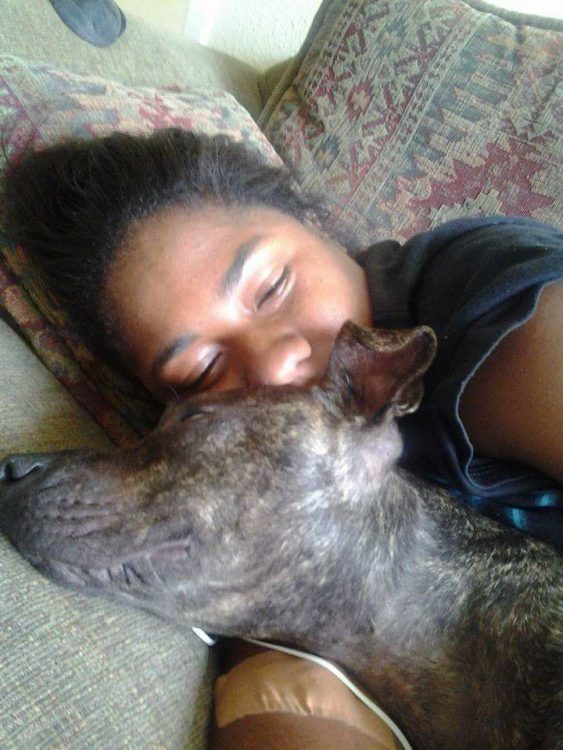 3. "I always wanted to help others and had an amazing career as a paramedic. I was married with four very young children. Then suddenly PTSD struck, threatening my life and leaving me debilitated with no hope for the future. PTSD is a severe injury that affects you mentally and physically. You need to learn to walk and talk all over again. Eighteen years on and I'm still struggling, but there has also been some movement in my recovery journey. I have a dog and chickens to care for, gardens to tend and I can manage some housework. I am going out more with my family and manage to make short trips out on my own without having a panic attack. Last year I did the bravest thing yet, and with my wife by my side, began supporting the suicide prevention charity R U OK? Even braver was completing a 10km walk raising almost $1,000. Imagine being amongst 30,000 people, it was terrifying! I spent the next week in bed, as you do with PTSD." — Michael G.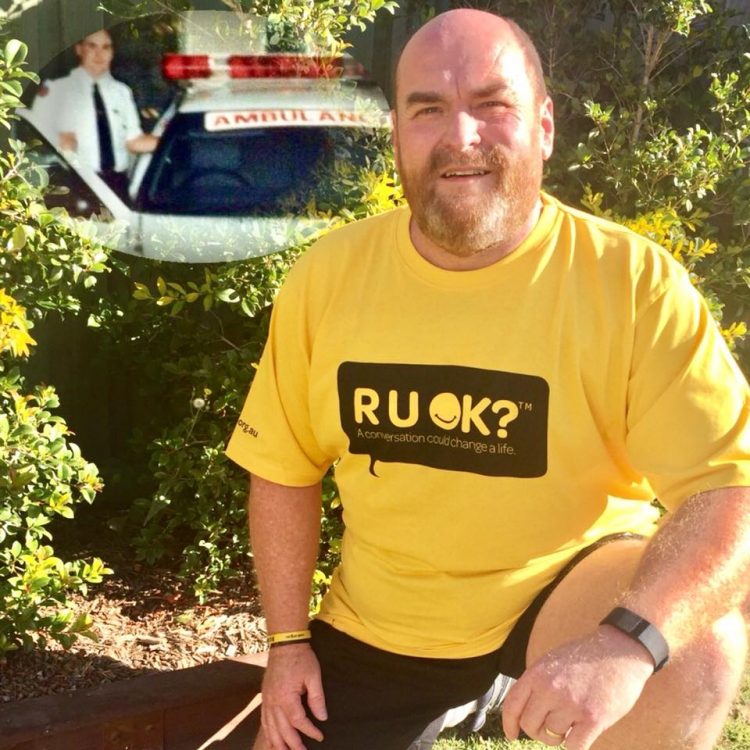 4. "Wake up every night to nightmares. It started out as a messy awful thing. Starting a dream journal helped so much. It didn't stop the nightmares, but getting them out on paper helped them not stay in my mind all day." — Alicia E.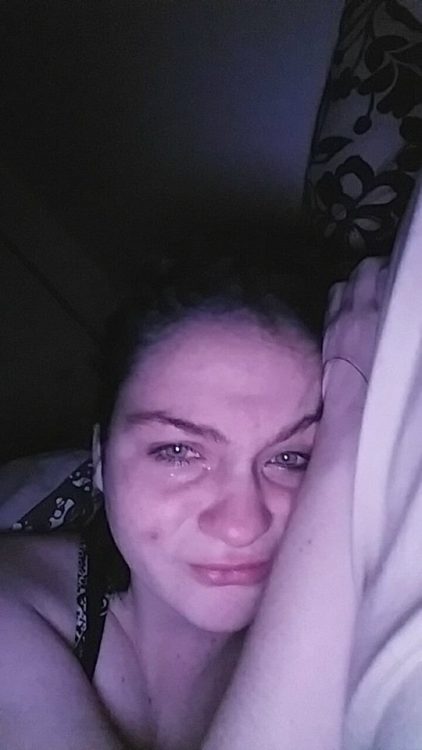 5. "I did a strongman competition for the first time in April. This picture represents sooo much to me. After years in an abusive relationship, I finally got out and rebuilt my life. I suffer PTSD from him attempting to take my life as well as years of sexual abuse. My recovery hasn't always been easy, it's taken a lot of hard work and consistency, but I'm doing it. Standing up and doing that competition was a huge step in me saying, 'F@#K you! I'm a survivor and this will not beat me!' And to me this picture says just that!" — Krista G.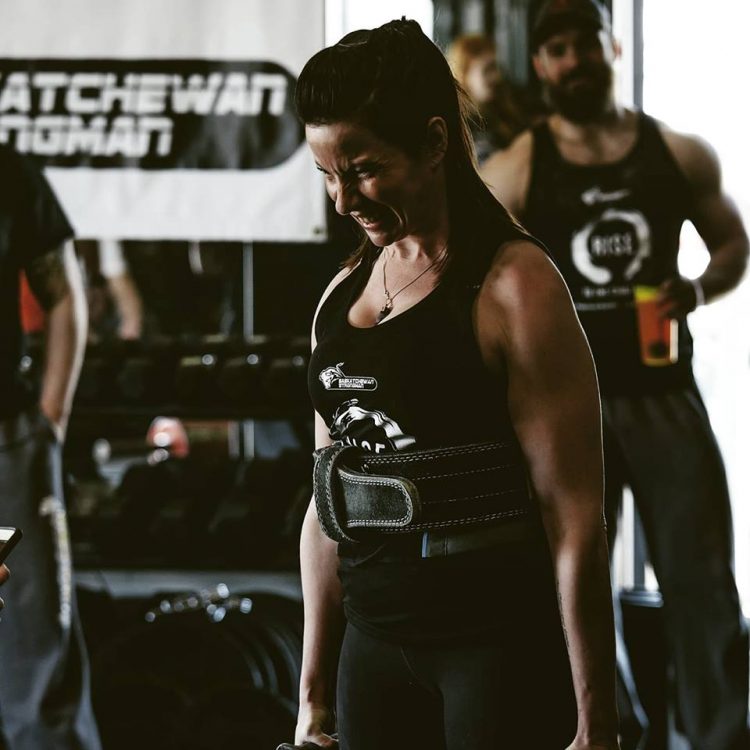 6. "A daily reminder. ; and yet… I am a good mother. ; and yet…I have a career. ; and yet…I get up in the morning. ; and yet…they love me. ; and yet…I've forgiven. ; and yet…I've been forgiven. ; and yet…I'm trying. ; and yet…I'm surviving. ; and yet…God chose me." — Cindy D.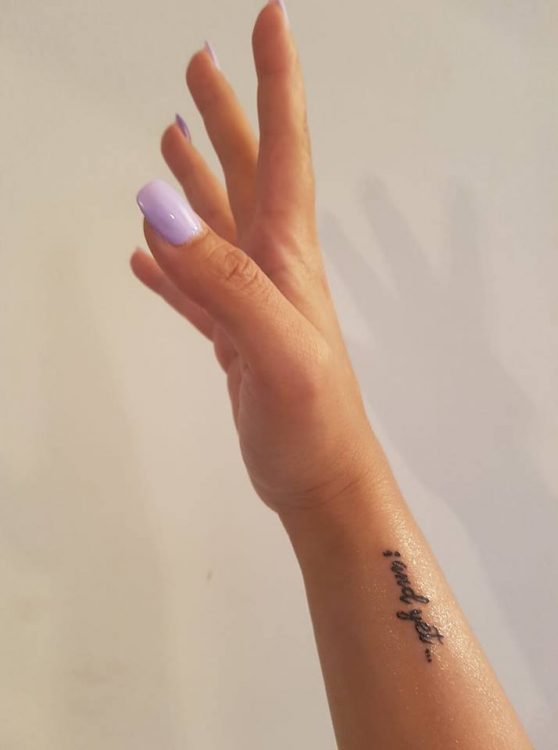 7. "Working as a corrections officer, I was exposed to my first traumatic experience. I had anger, fear, guilt, anxiety and sleepless nights. I used the gym to distract me from the spider web of thoughts that consumed me every day. Trying to turn a situation that consumed me entirely to something positive for my body, mind and soul. It is a big factor to what pulled me through." — Harley A.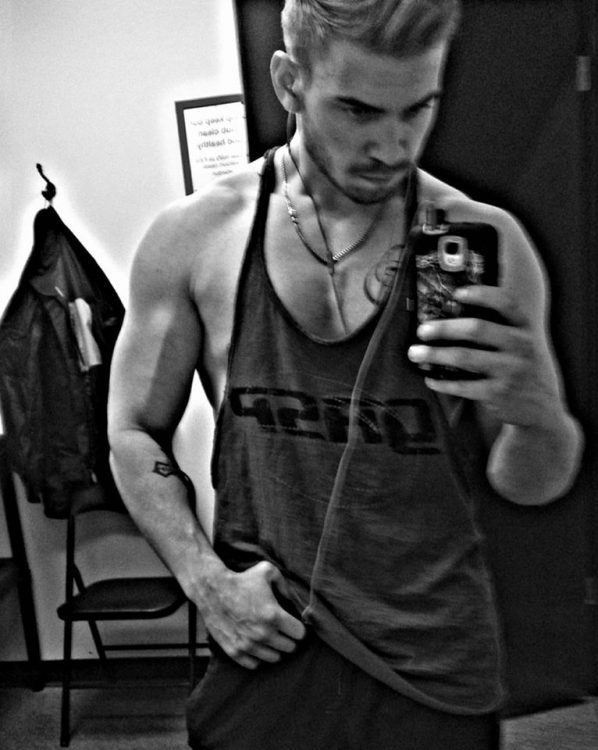 8. "I had spent a few days decorating a gingerbread house to a high standard, then managed to knock it on the floor. Queue crumpled mess of me on the floor having lost the ability to think or make decisions because of how unexpected it was, and how much of me I had put into it, being the first thing I had motivated myself to do in a long time." — Shannon S.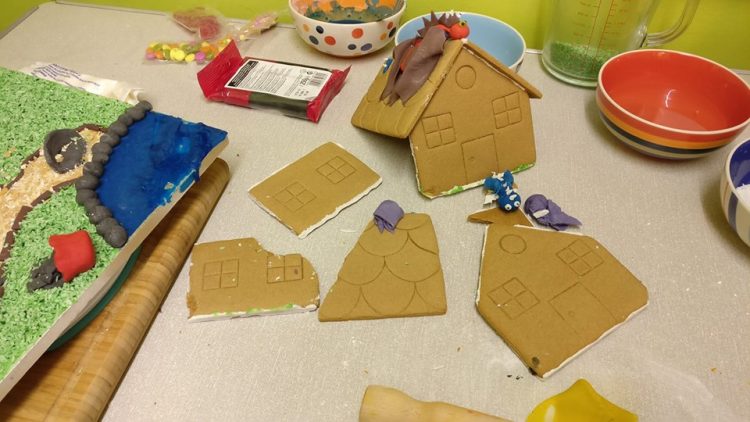 9. "For a really long time, I would freak out over being touched, especially if a man touched me. This shows how far I've come from nine, almost 10 years ago. The man in the picture with me is my fiancé and we're now expecting a baby girl in August." — Barbara L.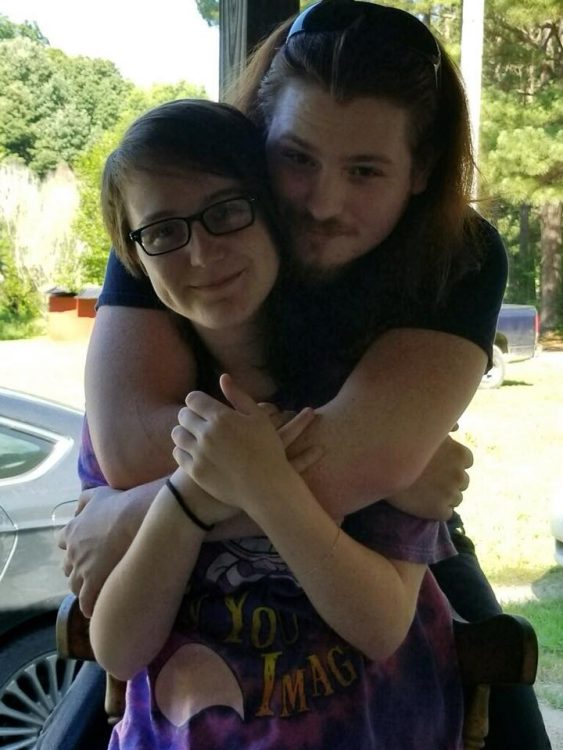 10. "After losing my foster son a few years ago due to my generalized anxiety, I fell into the worst episode I ever had of major depressive disorder (my sixth). I developed minor PTSD. I was in need of desperate help, which first came with EMDR therapy. It took a couple of years to begin to feel like myself, but I wanted my strength trifecta: Physical, Emotional and Mental. After working on the latter two for the last two years, I finally focused on my physical strength. I started barbell squatting last summer with just the 45-pound bar. This photo above is me recently squatting 135 pounds! When I'm physically strong, I feel mentally and emotionally strong!" — Stephanie T.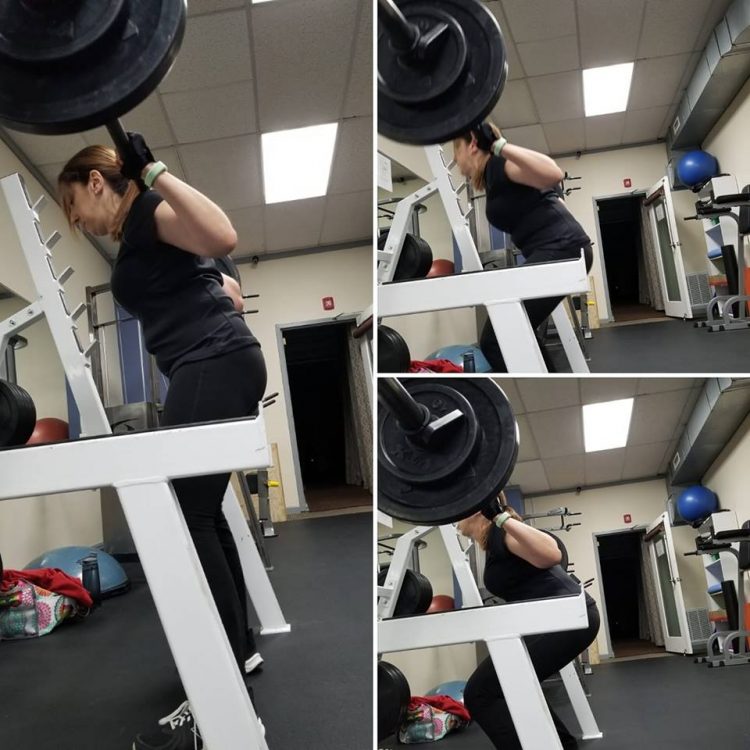 11. "Having to cut out chunks of my hair as the knots are too bad when you are in a massive flare and can't even get out of bed." — Steph M.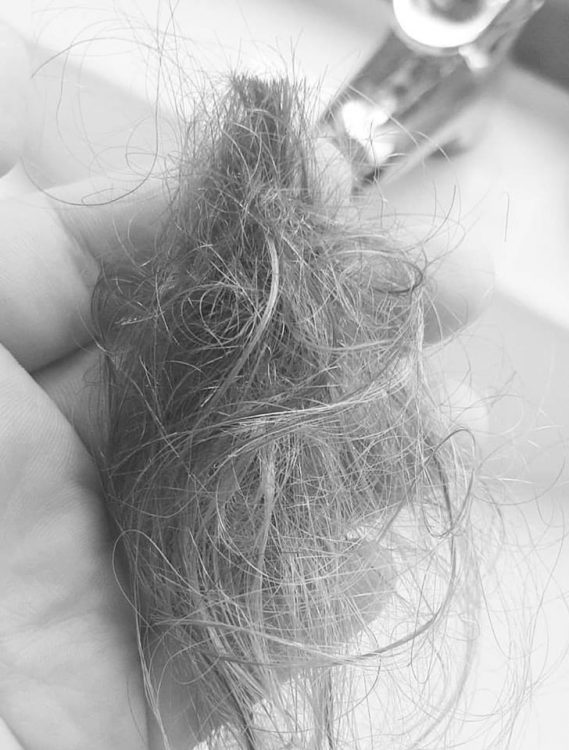 12. "Around a year ago, I decided to buy a necklace that could remind me of the fact that whatever happens, my one quality is that I keep going. Even when I don't want to or don't see the point. I still do it. And that maybe it isn't about being happy (right now), but about not ever giving up. *That's* something I can do, *that's* something I've always been able to do. Reminding myself of that quality has helped me a lot." — Fenna V.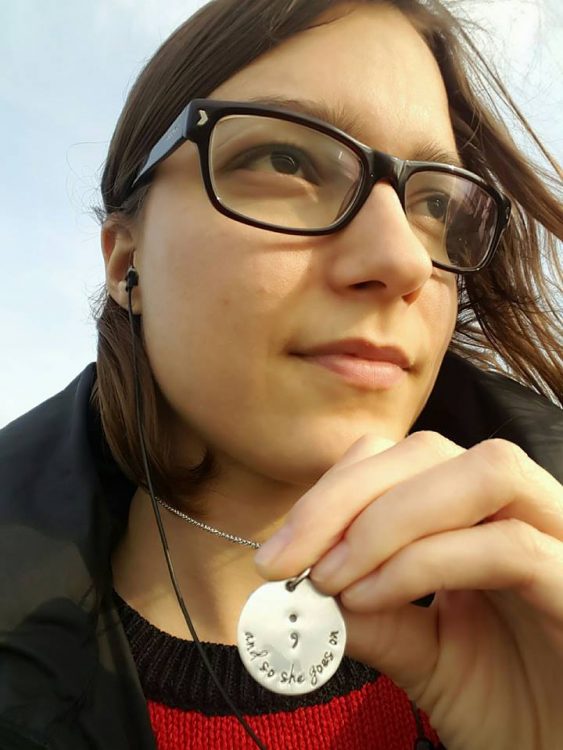 13. "I call her my sister. We're helping each other in trauma recovery. We cry together, we laugh together, and we're in sync in every way. I finally feel at home with this beautiful soul that is my sister. For some time I've wanted a female symbol tattoo and my sister always wanted a semicolon tattoo. The day we learned this about each other, we immediately got this done. Mine is on my right hand and hers on her left. We also had our circles turned into hearts to match and be uniquely ours. My sister and this tattoo are both big parts of my recovery journey." — Rebecca R.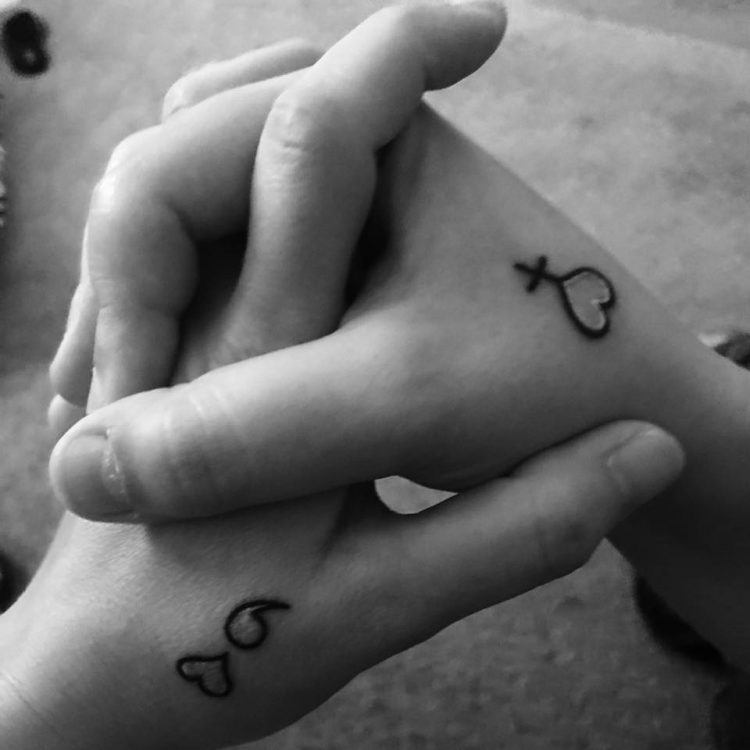 14. "I took this photograph on my last day of EMDR therapy. My hair was greasy, I was absolutely exhausted and mentally drained, but I've never been so proud of myself for sticking through it." — Rachel W.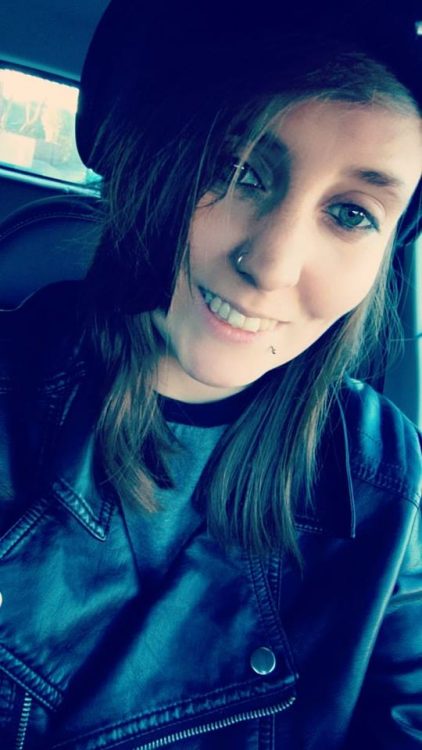 15. "Healing is possible. It becomes tangible when we allow the doors of our past to open — photography, thanks to therapy, became my healthy go-to, when my PTSD flared up. It doesn't disappear, PTSD, but there are ways of navigating in a healthier manner." — Marina B.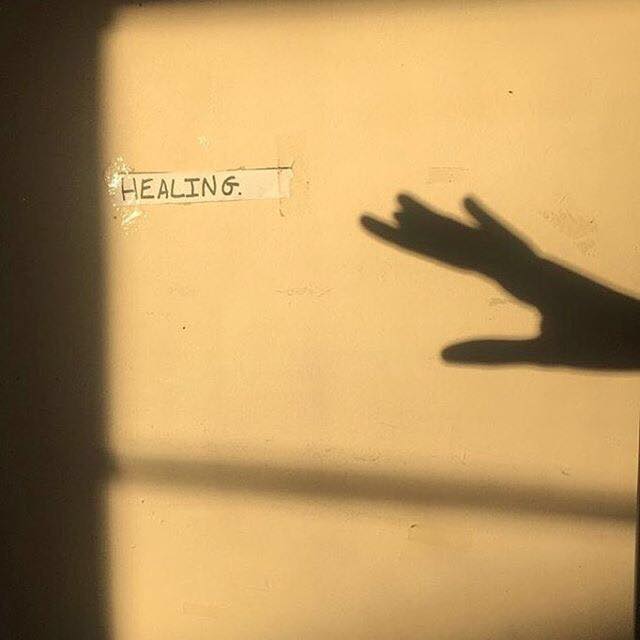 16. "This is hard to see, but it's skin all over my leggings. I just spent an entire EMDR session scratching myself. All because of something that happened 10 years ago." — Kaitlyn R.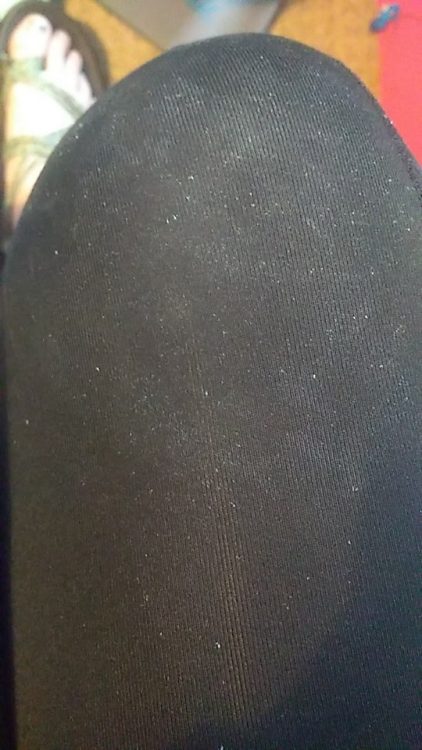 17. "This is me, I use to have long brown hair that I would hide behind. I got several piercings in a few month span and I've never looked back. I love the new me. My hair is pink now and I have actually removed some piercings." — Katrina O.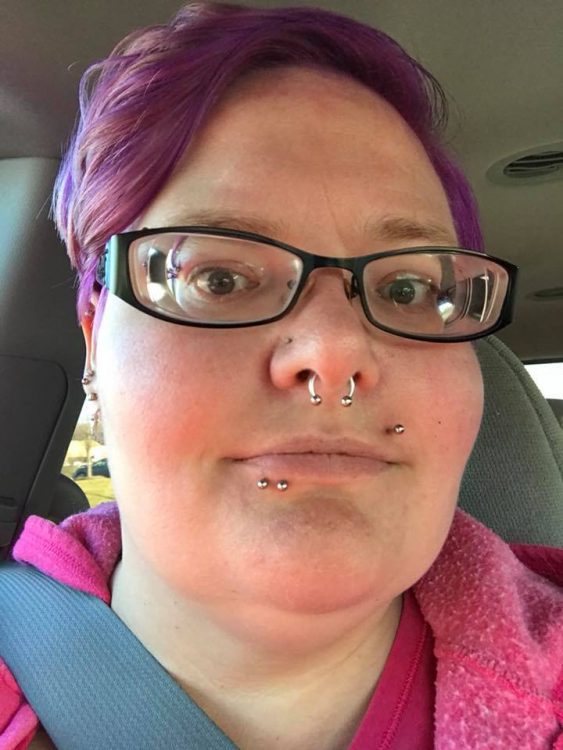 18. "I didn't come to terms with my childhood trauma of sexual assaults, verbal and physical abuse. It caused me to lose my memory, speech and my career in my 40s. It wasn't until I admitted it to myself, sought treatment, including multiple inpatient hospitalizations, and began to speak out that I have begun to heal. It's a long journey, but there is hope." — Martha F.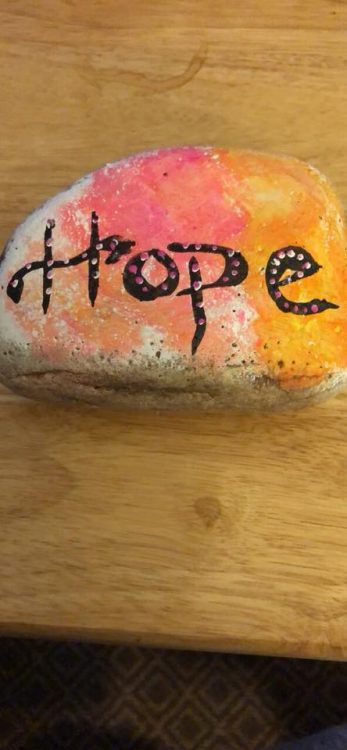 Originally published: June 15, 2018