We Asked Our Community to Send Cards to People Spending the Holidays in Psychiatric Hospitals
---
A little over a month ago, our editorial director of news and lifestyle, Jordan, called me with an idea we weren't sure we could pull off with little time. She wanted to start a card drive for people spending the holidays in psychiatric hospitals.
On any given day, if you scan the internet for health-related news, you'd likely come across a story of a parent requesting cards for their child in the hospital. We love these stories, but instead of covering each one we found, Jordan thought our community might like to get involved to help patients who are often left out of the season of giving: people with mental illnesses.
Turns out, our community loved the idea, too. That week, we got McLean Hospital in Belmont, Massachusetts, to join, and we let our readers know how to get involved. The initial reception to the idea seemed promising, but with this being maybe the busiest time of year, we didn't know how many cards we'd get.
We got thousands.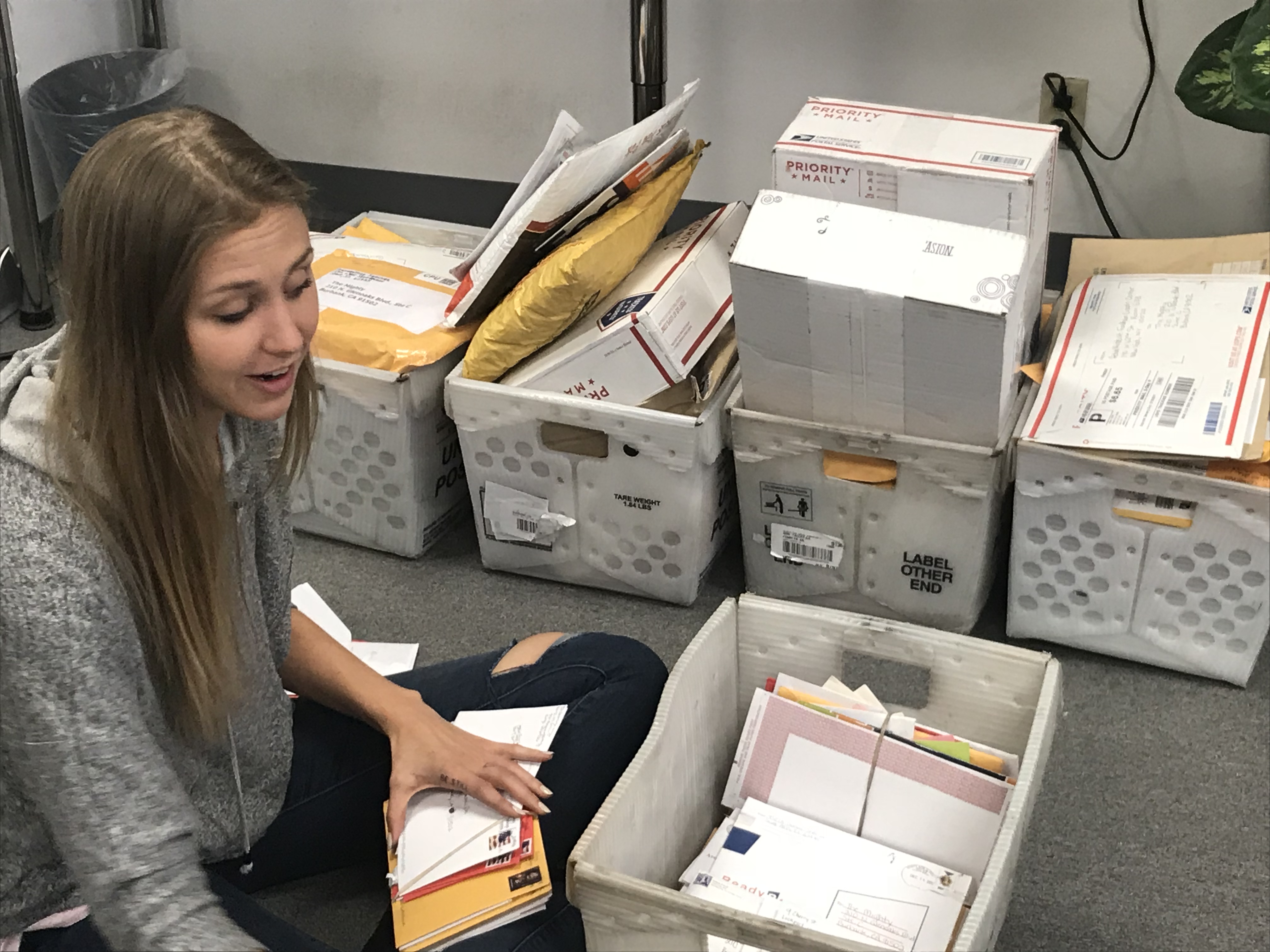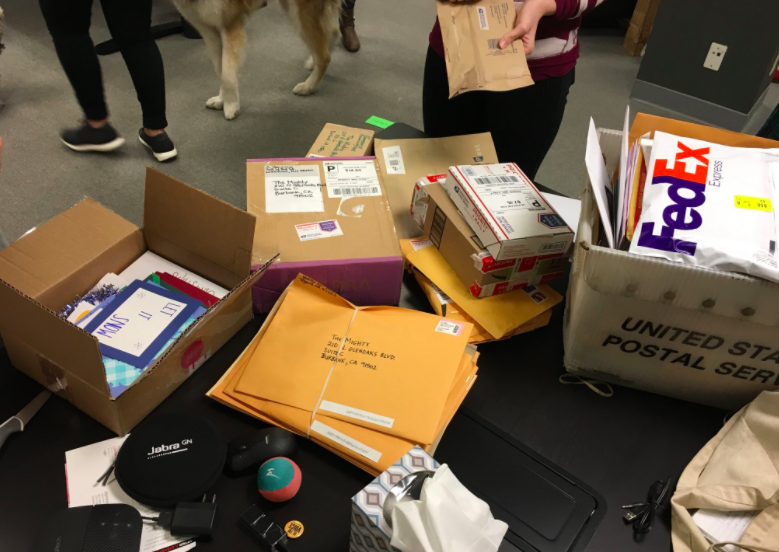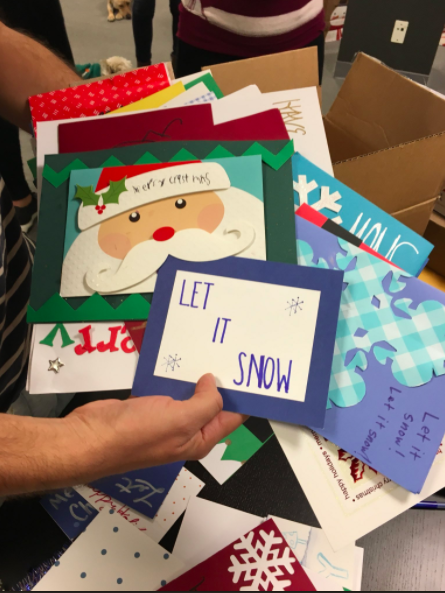 Our editorial team in LA and New York City spent time together opening and screening the cards. McLean screened them as well — all messages were appreciated, but we had to make sure none included potentially triggering language.
Words don't exist to explain how heartfelt these messages were. Most of our community are dealing with their own health challenges or going through unimaginable times, yet, they made room to send complete strangers messages of love and support.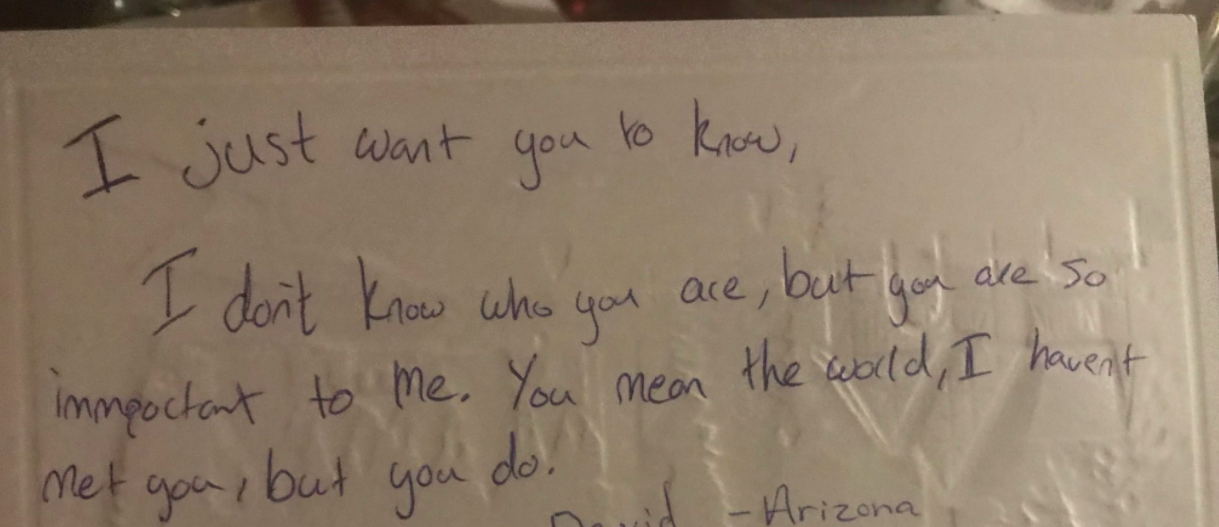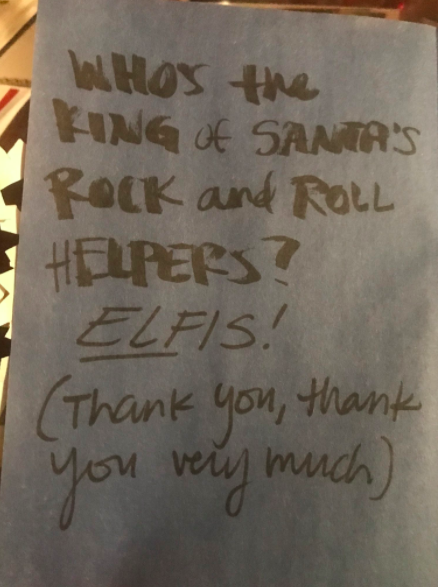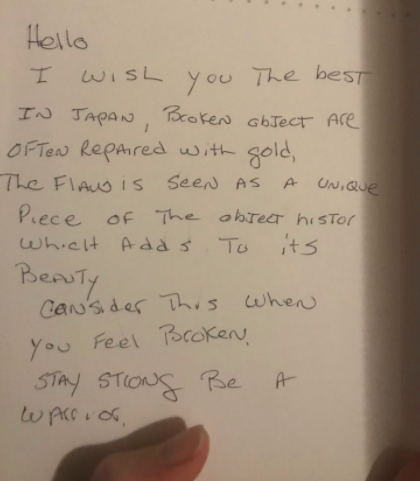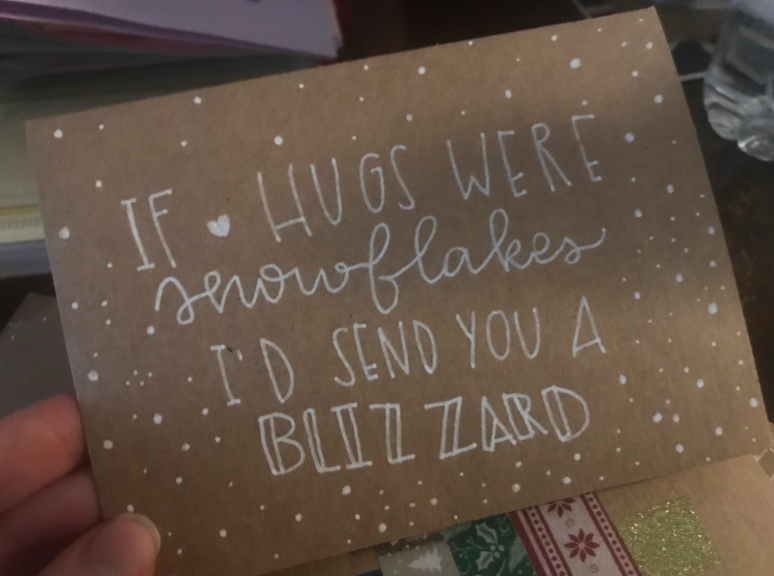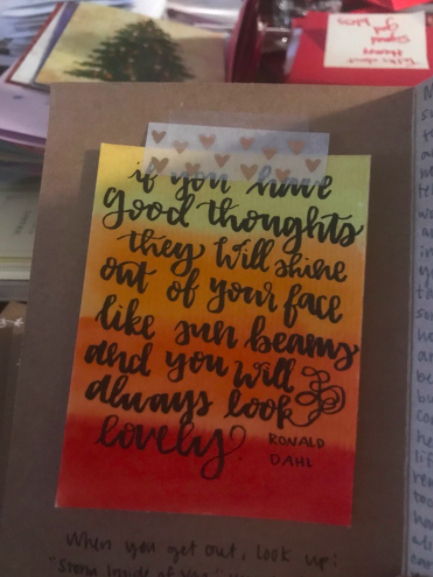 We were taken aback to see envelopes from Flint, Michigan, Puerto Rico, Mexico, Northern California, Paris — the people from these places have faced their own devastation this year, but their hearts were still with others in need.
In a year full of dismal headlines, our community was a light of hope.
To those of you who participated this year, thank you.
To those who wanted to participate but were unable to — thank you, too. Your Facebook comments and emails of support still touched many.
We also have to thank McLean Hospital, whose staff helped distribute cards to its patients, and also sent extra (!) to the psychiatric wards of Massachusetts General Hospital and Brigham and Women's Hospital. And when a few more boxes of cards came in after our deadline, we sent them over to PCH Treatment Center in Los Angeles, so we'd like to thank their staff as well.
Check out some of your cards hanging up at McLean: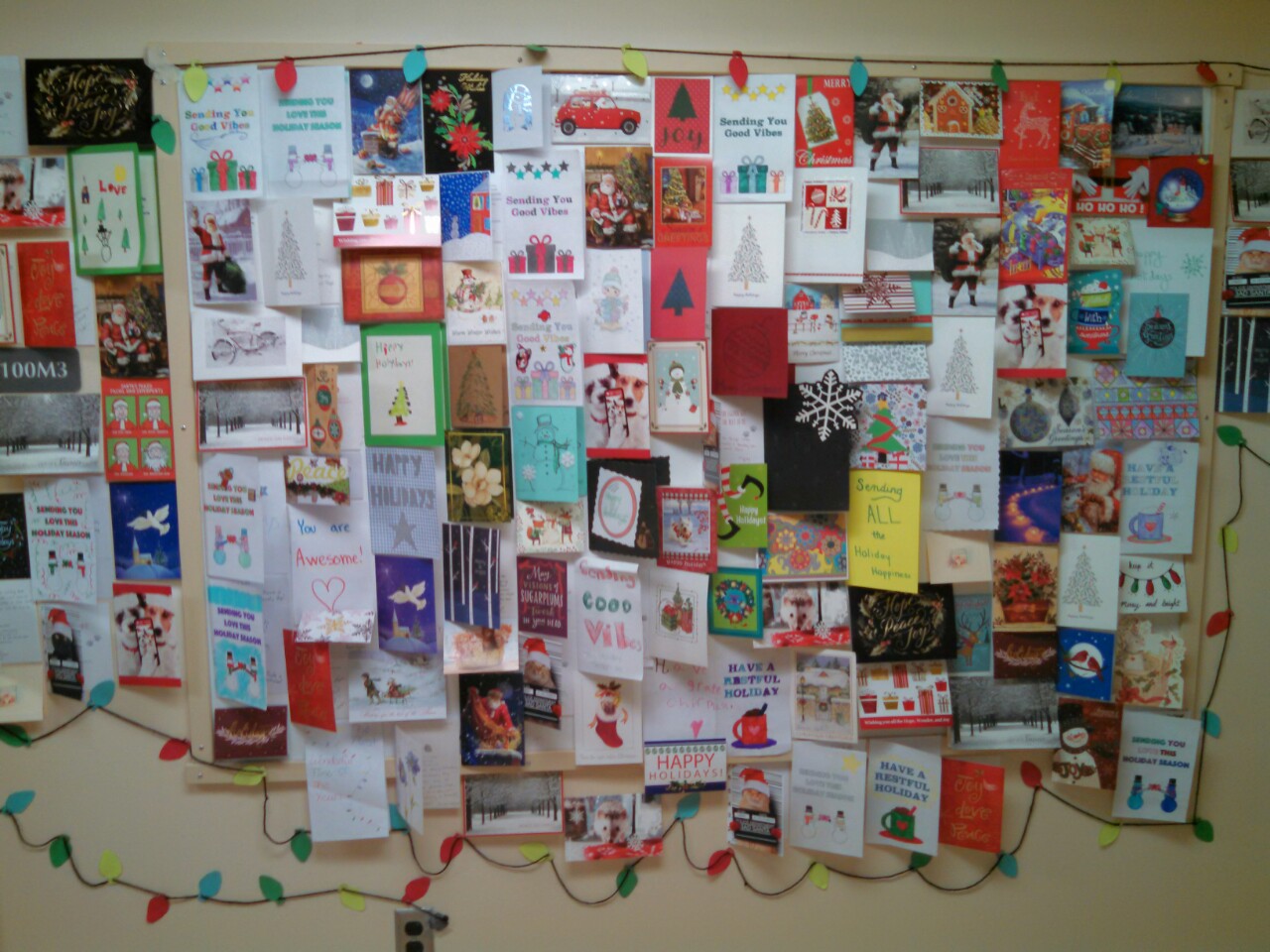 Our community's big hearts and kind gesture give us hope for 2018.
Happy New Year, everyone.