Australian Sisters Create Hope Street Cards, Greeting Cards for People Living With Mental Illness
---
There's hope for people with mental illness — and now there are greeting cards for them, too.
Hope Street Cards, an Australian company founded by sisters Sam and Trudy, creates cards for people living with mental illnesses including anxiety, depression and bipolar disorder.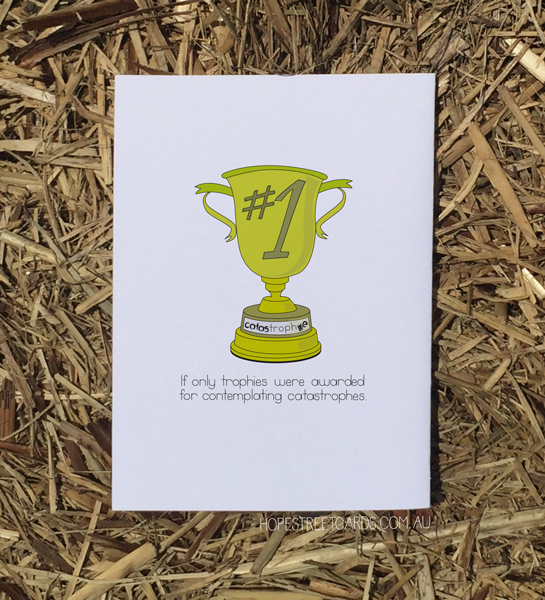 According to its site, the sisters work together to make sure each card is crafted with sensitivity and an understanding of mental illness. Sam, the company's co-founder, writes the cards using her experience as a mental health professional and person living with major depressive disorder. Trudy, a graphic designer, then brings Sam's ideas to life.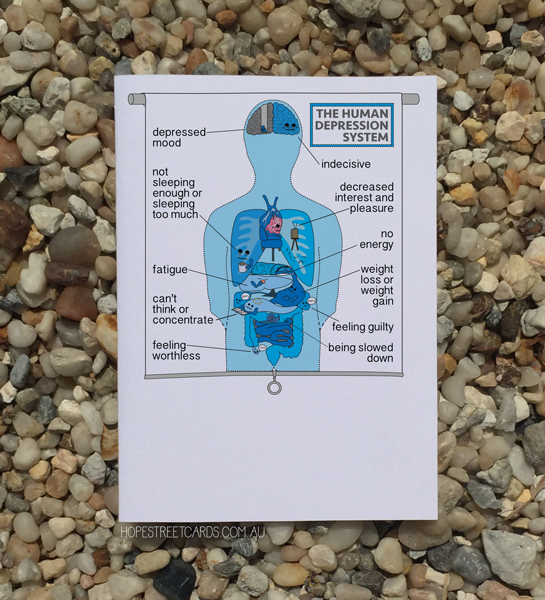 To raise awareness and understanding of mental illness, each Hope Street card comes with an insert that shares evidence-based information about mental illness as well as suggestions for supporting someone with mental health issues.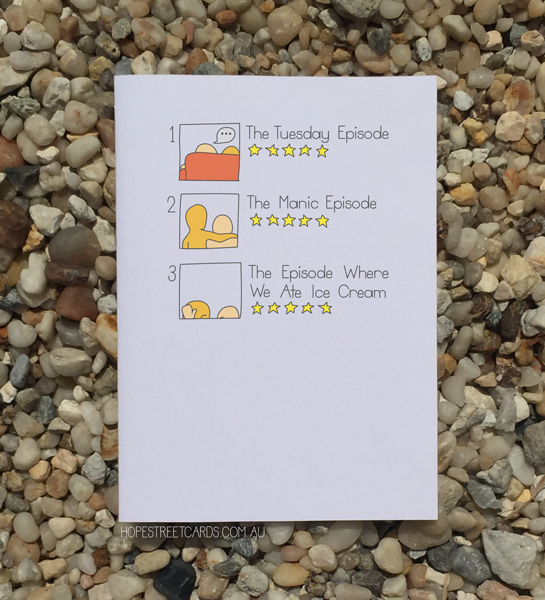 Hope Street's website also provides information that can help people determine whether or not a card is appropriate for their loved one.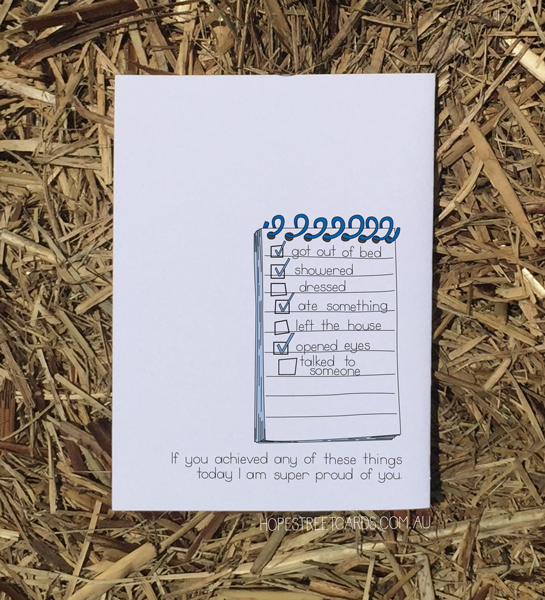 Title – If you achieved any of these things today I am super proud of you!

For people who are experiencing depression, some required daily tasks can seem really, really hard. And can be really difficult to actually do. But it's really important in overcoming feelings of helplessness that your loved one be reminded of the things they can have control over. Celebrate what they can achieve. It's pretty awesome when someone who is experiencing depression does any of these things.

Appropriate to send to: A loved one who is experiencing depression.
The card's descriptions also come with more information about the particular mental health condition or symptom.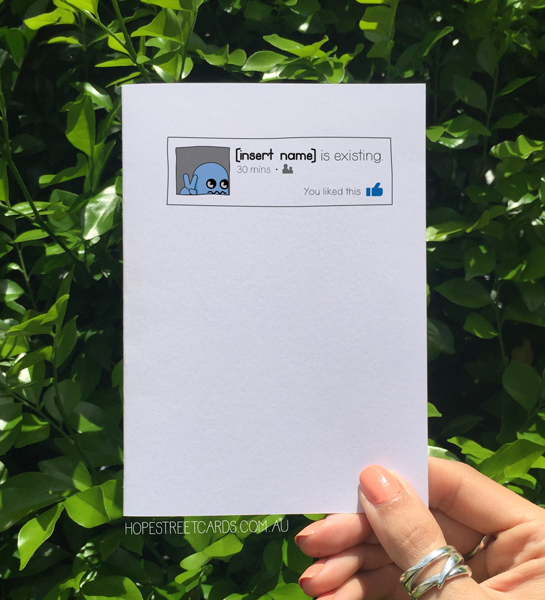 Title – Sometimes it's okay if all you did today was exist.

When a person has a depressive illness it can be really, really hard for them to get things done. And sometimes when a person can't do the things they used to be able to do because of their illness it can lead to feelings of guilt and shame, making them feel worse. For many people with a depressive disorder making it through the day is a major achievement that should be acknowledged. Even celebrated.
Cards retail for $7 each. Hope Street Cards donates $1 of each purchase to the Black Dog Institute, a non-profit organization in Australia that diagnoses, treats, and prevents mood disorders and depression.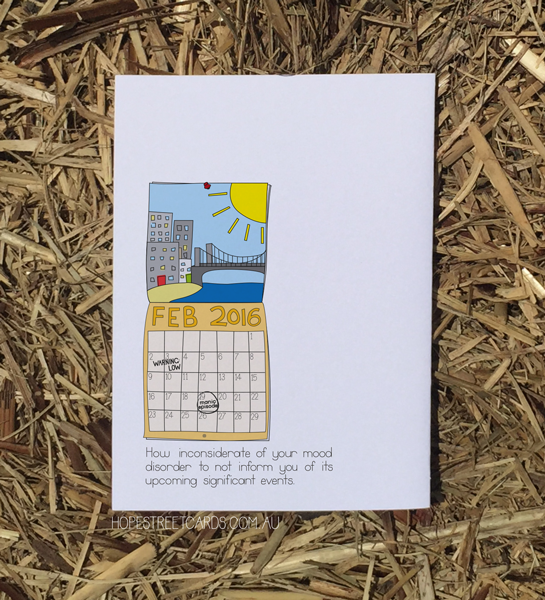 Visit Hope Street Cards for more mental health inspired designs.
Originally published: July 11, 2016