How Expressing Yourself Can Improve Your Mental Health Right Now
---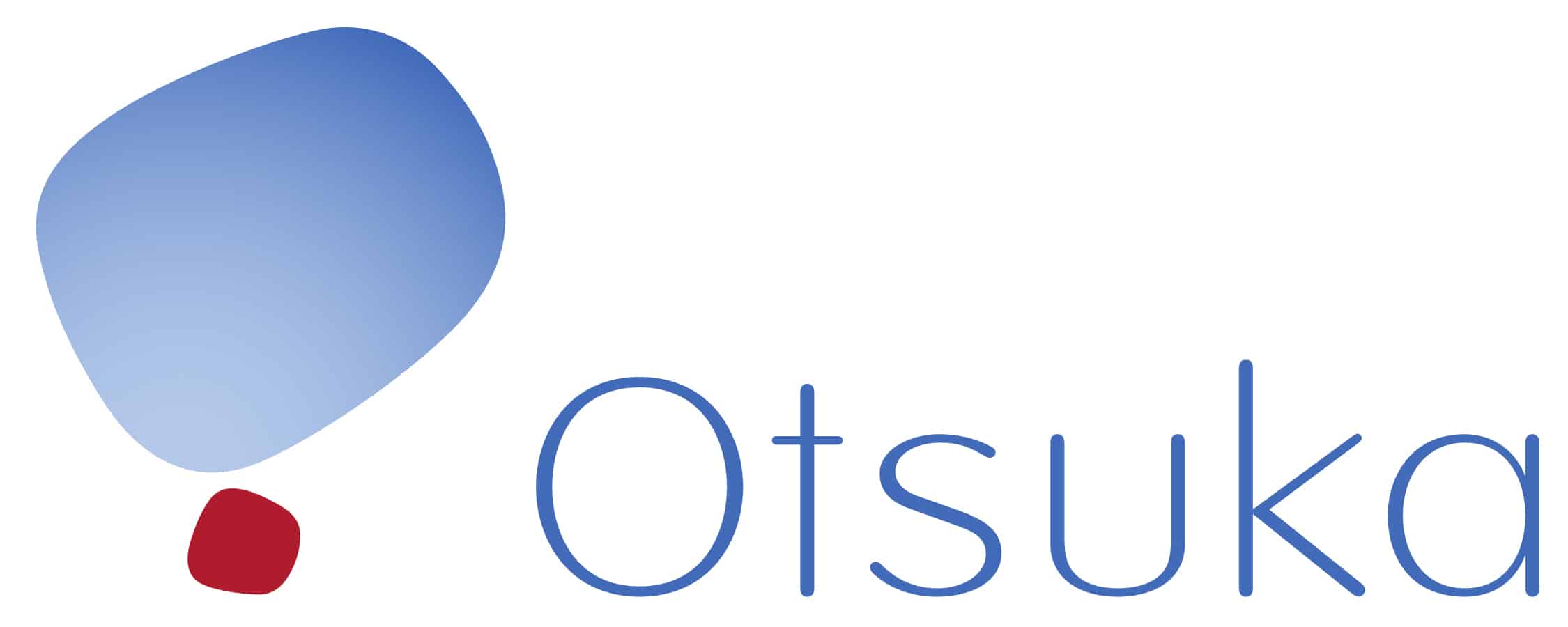 Imagine that all of life's usual barriers have melted away—money, time, responsibilities, physical needs, self-doubt… you name it; if it's something that worries you, indulge us in putting it out of your mind for a moment.
Now, sit with this absolutely marvelous hypothetical and ask yourself: What would you do with your days? 
How would you tell your story? How would you want to express yourself? 
If you're anything like us, you may find it is harder to narrow down the list than to find things to add to it. Painting, gardening, cooking, singing… gaming, filmmaking, swimming, tap dancing… glass blowing, cosplaying, stamp collecting, geocaching… this list could go on forever; there is truly no limit to self-expression methods one can explore. 
Whatever form you fancy, you deserve to pursue it. True, the barriers cannot be imagined away in reality, but neither can one's essential need for self-expression. 
Everyone's mental health benefits when they have an outlet—and we want to help you to find yours. 
Because there's no better place to start than hearing from people who found theirs, we teamed up with the Society of Valued Minds (SoVM) to introduce you to 4 people who embody the power of self-expression. 
The Society of Valued Minds brings together creators and advocates to share their experiences in their own voice, and spread the idea that self-expression and community can improve mental health for all—by shattering stigma, creating awareness around mental health struggles, and making every mind feel less alone. It is a grassroots initiative launched by Otsuka America Pharmaceutical, Inc. to help combat the youth mental health crisis facing the nation today. 
Here are a few unique stories from SoVM members, who share in their own words how finding their means of self-expression change their entire world for the better: 
An artist who expresses herself through talents across many disciplines, Sravyaa considers herself an "artivist," combining her artistic skills with activism on issues important to her. 
How she expresses herself: "My favorite artistic mediums are painting and illustration, but I trained in many different fine art mediums and feel it is more useful to let emotion and narrative decide what medium to use. Sometimes the medium needs to change depending on the message."
View this post on Instagram
How Sravyaa discovered her outlet: "Art has been a vital resource to me during some of life's hardest points, including experiencing grief at 15 and depression at 19. I used to paint as a way to communicate my feelings to others, and in doing so, I was able to process those emotions. I still use creativity on a daily basis to cope with anxiety, depression and the general challenges of living."
How art has impacted her mental health: "Painting allowed me to express myself better; it helped me communicate visually how I was feeling, which was particularly helpful when I couldn't find the words to articulate my emotions verbally. It became a way for people to understand what I was going through, and it showed them that I needed help when I didn't necessarily know how to ask. My art was a vehicle for healing. It helped me process the stages of grief, depression, and other mental challenges."
View this post on Instagram
Other creative expressions Sravyaa has tried for her mental health: "I'm constantly practicing new creative activities to help my mental health. I make collages, keep a journal, knit, and do lots of upcycling projects. I like to attend new creative workshops, such as live drawing in my area as it's a good way to meet new people, challenge myself, and try something new. Having a variety of activities that I can turn to is like having a toolkit of coping skills that help me deal with stress and anxiety."
Advice for finding an artistic form of expression: "Explore different artistic mediums, as each can help you learn something new about yourself, your values, and your emotions. Don't worry about the end result; simply enjoy the process of creating art."
***
A standup comic and the creator of a comedy tour with a gift for making people laugh, Stephanie created the Without Rhyme Nor Reason comedy tour, which visits sorority houses across the U.S. to address mental health and suicide prevention among young women.

How she expresses herself: "Comedy has been my way of telling the truth—showing how I really feel, but am too scared to say out loud because I don't want to ruffle feathers. I am the definition of a people pleaser in my personal life. But for some reason, on stage I'm the woman I wish I was in the world. Confident, not afraid of anyone's reactions, just honest. It's kind of hard to tell a lie night after night into a mic for a crowd to hear, so beyond anything else, it really helped me get honest with myself. It helped me be honest about my own struggles with suicidal ideation, depression, anxiety, body dysmorphia, and an eating disorder. It helped me get sober. And all of that packaged together, helped me be confident enough to just be."
How Stephanie discovered her outlet: "If I make a joke about something, that's how everyone around me knows I'm OK. It's how I know I'm OK, and that I'm bigger than whatever I'm facing. This especially rang true when I lost one of my best friends to suicide during the pandemic. Being able to confront really difficult topics with a spoon full of sugar helped me face them head on. It still wasn't easy, but I got to go through it my way."
View this post on Instagram
How comedy has impacted her mental health: "Creativity and self-expression are the two things that make my mental health manageable. To be able to articulate a feeling, or something as abstract as anxiety and depression, just seems to help. To put words to it, to label it, and sometimes to resonate with others is a remedy I haven't found a replacement for."
Stephanie's advice for improving mental health: "I have a morning routine that I am committed to. That way, no matter where I'm traveling in the world for comedy, I wake up the same way. My morning routine includes: wash face and brush teeth (obvi), write three pages of whatever is in my head first thing in the morning, write daily affirmations, answer journal prompts, AND squeeze in some yoga and meditation. It's a lot, but I didn't start with everything at once. I started with one thing at a time, and when I regularly did that for two weeks, I'd add in something new. It's all about tiny bits of progress and not flipping an entire routine." 
***
Proof that there cannot be too many ways to express oneself, digital creator Blake combines numerous passions—photography, graphic design, faith, Disney, pop culture, and of course, his pup, Simba—through his art. 
How he discovered his outlet: "During the beginning of lockdown in 2020, I embraced the time at home by diving into creative self-portraiture. Forcing myself into isolated creativity did wonders for my expression and I actually flourished. It was something I was able to really focus on and pour into when there weren't a lot of options for that outside of the home."
How self-expression improves Blake's mental health: "It is vital for nurturing my mental health because it provides me an escape. It sounds cliche, but it truly is an outlet. I believe in paying attention to how you feel, and struggling with anxiety it's important for me to clear my head and embrace alone time; and I experiment with photography most when alone."
View this post on Instagram
Other forms of self-expression he has tried: I am a lover of Disney and pop culture so I started diving into the world of collectibles. I found a community of people who love Funko Pops, Disneyland, and reconnecting with their inner child, and I have actually built audiences on TikTok and Instagram  that have completely rebuilt and repaired my sense of self on social media. True authenticity comes when you abandon the need to fit in. That comes when you are presenting your true self to the world. I also am a singer and am a person of faith, so singing every Sunday at my church is extremely restorative."
Blake's advice for approaching your creative outlet: "This is the only space I say tunnel vision is good—focus on you and your craft. Mental health is severely impacted by comparison, because it truly is the thief of joy. It is way easier said than done but not focusing on what other people are doing will help you when it comes to original ideas and having FUN."
***
Writer. Author. Poet. All titles apply to Ari, who has shared her open, honest, and authentic words about mental health with audiences far and wide, from social media to multiple published books.

How she expresses herself: "I was a freshman in college, unsure about my science-related major and really struggling with my mental health. This was at the height of the Button Poetry era, and spoken word poets went viral on YouTube every other day. When I watched these poets unashamedly perform about topics like suicide, self-harm, sexual assault, race, and so much more, it was like the proverbial switch in my brain. I realized that, at the time, reading and writing poetry was the one thing that really made me feel good. I ended up changing my major to writing and incorporating it into my daily life. Now, whenever I have any big feelings I'm unsure how to process, I'll journal or write a poem. The realization was a full-body change, as cliché as it sounds. Once I knew that writing helps my general well-being, my healing journey made a huge turn." 
View this post on Instagram
How Ari found her outlet through writing: "Embarrassingly enough, I started using writing as a means of self-expression when I was still in high school, writing One Direction fanfiction on Tumblr. I was deeply depressed, but it was so much fun to write those silly little stories and even more fun to have a community of equally-obsessed 1D fans who loved them. It was strangely therapeutic for me to write them every week. Once I got to college, I ditched the fanfic for poetry, which helped me process some of the tough things I was going through at the time — oftentimes, feelings I didn't yet feel safe saying out loud. It really was my saving grace."
How writing has impacted her mental health: "Struggling with mental health and being a creative who feels better when they create is a double-edged sword. When I'm low, writing is, without a doubt, the best way for me to process an event or explore my emotions around something. Because a poem or a prose piece doesn't have to be 100% accurate, sometimes I allow myself to travel outside of the confines of my real-life situation, which can help me get a better understanding of my mental state. On the flip side, there are times when I can find myself getting in a bit of a rut, where I am writing over and over about the same event, feeling, or emotion. Typically, that's a sign that I need to talk with a therapist or someone about it. In a way, it's a great way to manage my mental health because I can track these patterns and moods. But lately, I'm also trying to be intentional about writing outside of those intense feelings. I want to get better at acknowledging all of the emotions — not just the really good or really bad."
View this post on Instagram
Ari's advice for anyone expressing themselves through writing: "Write what feels honest to you, not what you've seen other writers do. Early in my career, I read a lot of short-form poetry, which can be great, but I tried to mirror that format in my own work, which never felt quite right for me. And the writing process isn't very healing if your work doesn't feel genuine. That said, it takes time and trial and error, so be patient with yourself while writing. I went through a few different writing styles over the years before I found what I love best, which is a weird mesh of prose, poetry, and narrative nonfiction. It doesn't have to make sense or look like anything else you've seen before — it just has to feel good." 
Whether you have a form of self-expression you're already spending hours on every day, or have something you'd love to learn how to do for minutes out of each day, there's a space for everyone to find a way to live boldly within The Society of Valued Minds. 
Add your voice! Learn more, discover helpful resources, and find out how to get involved by visiting their website. Join the thousands of creative minds building a community around their shared passions and share your latest expressions on the SoVM Instagram page. 
This content is sponsored by Society of Valued Minds, a community using self-expression to live boldly with mental health conditions. Bringing together mental health advocates to share their lived experiences in their own unique ways, SoVM is on a mission to shatter stigma, create actionable awareness, and show the world the value of every mind.
Join the movement on Instagram @societyofvaluedminds. Society of Valued Minds is brought to you by Otsuka America Pharmaceutical, Inc.