What I Learned About My Mental Health While My Husband Was Deployed
---
I struggle with depression, anxiety, an eating disorder and post-traumatic stress disorder (PTSD), all in a never-ending rotation of different struggles. I got married last year; my husband left shortly after. He was gone for seven months.
I just got him back, and it was a long seven months, but it taught me a lot about myself and my mental illnesses.
1. I'm stronger than I know.
I am OK alone. I am OK when he's home. I am going to be OK. I can handle anything.
2. It's OK to fall, and get back up.
I had some lapses, and some really bad days, but I got through it. I learned the bad days will come and go; they don't always stay for long periods.
3. It's OK to seek the help I need.
I completed transcranial magnetic stimulation (TMS), and I finally started seeing a therapist related to my trauma and eating disorder. I have learned to seek help on my own. I have learned to lean on myself, but also let people know when I need to lean on them.
To all the military wives who struggle as I do: find your support, find the help you need and find peace inside yourself. There's no "right" way to do deployments. There's no right way to be a military wife, but use the alone time as a time to grow in the ways that are organic for you.
It was a long deployment, but I learned a lot about healing and personal growth.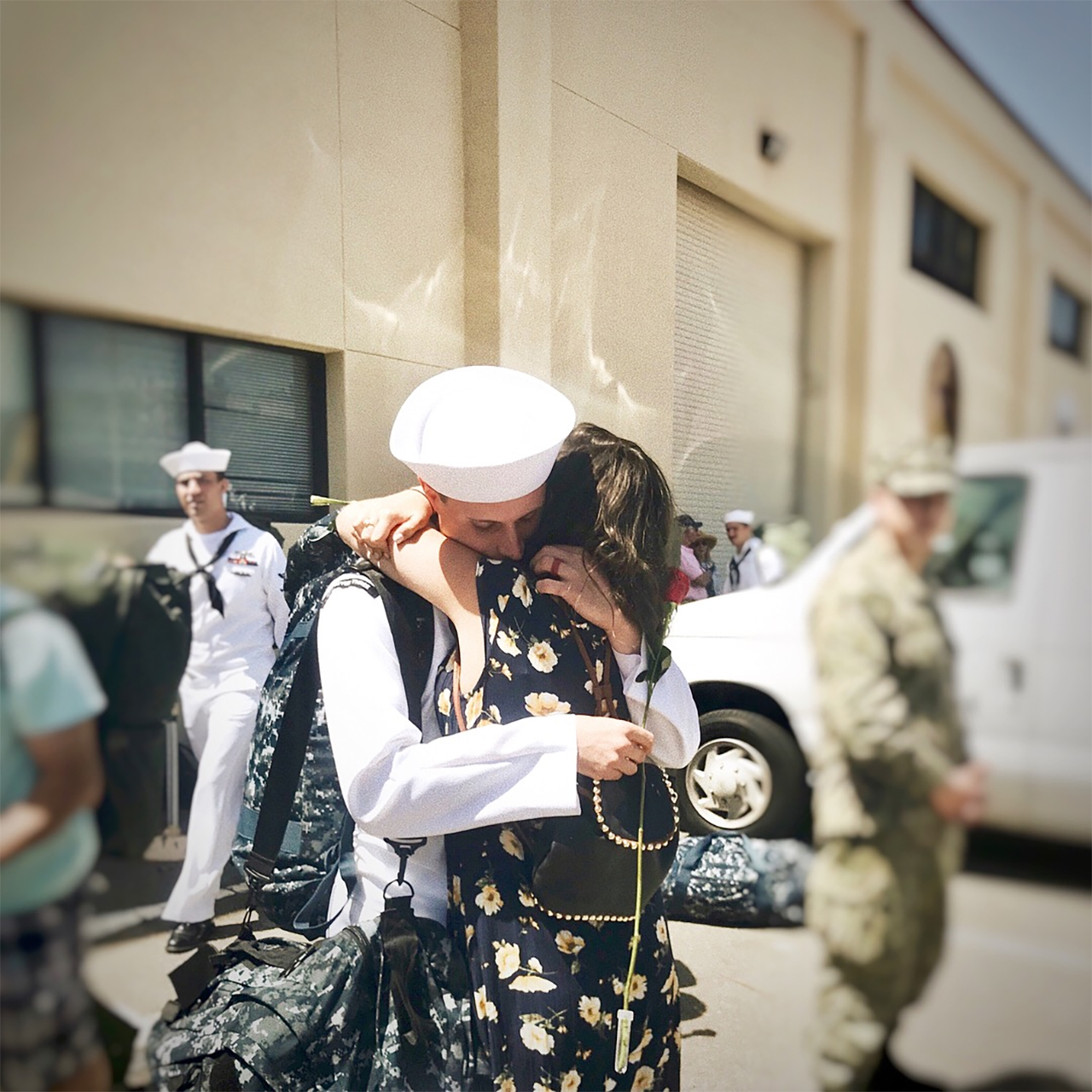 We want to hear your story. Become a Mighty contributor here.
Image via contributor