5 Ways You Can Support Your Local Mental Health Movement
---
We've gotten big on supporting local. Support local businesses. Support local restaurants. Support your local girl gang. This is awesome, which is why I'm adding another very important entity to support: your local mental health movement!
Every city and town has a mental health community in need of support. Most people I run into want to be advocates for mental health — they just aren't sure how. And I get it. Figuring out where to start and how exactly to get involved can be challenging, especially because support, in this case, isn't about purchasing a product like you would to support a local business.
Below, I break down five ways you can support your local mental health movement.
1. Speak up if you see or hear someone talking about mental illness or mental health issues in a way that is stigmatizing, insensitive or hateful.
This includes everything from offensive and outdated terminology, to snide comments about someone taking a mental health day, to suggesting a person is "just looking for attention." We must create a society wherein these types of invalidations are not tolerated. Speaking up can also include opening up about your own mental health to whatever degree you're comfortable.
2. Get involved with local agencies that provide mental health services through volunteer work.
National Alliance on Mental Illness (NAMI), Mental Health America and the American Foundation for Suicide Prevention have local chapters and affiliates in multiple cities. There are likely additional mental health organizations in your city or town as well. Volunteering can range from helping with admin work, to devoting free counseling (if you're qualified) or facilitating a peer support group, to assisting with events and fundraisers. There is no shortage of need!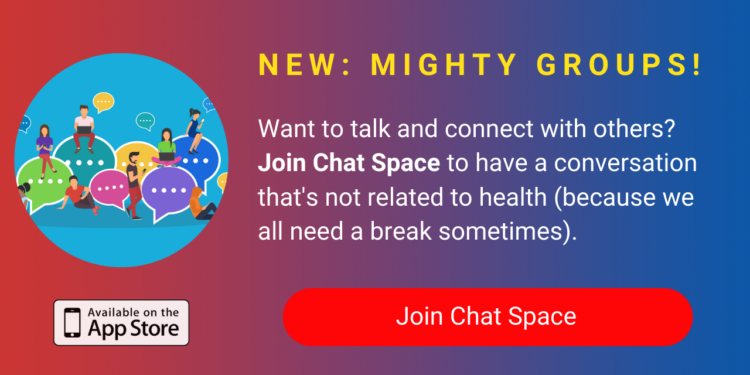 3. Promote mental health in places where it's still marginalized or "taboo."
Many workplaces still put more importance on productivity, often to the detriment of mental wellness. If you're an employer or manager, be proactive about supporting your employees' mental health. Encourage and applaud them for taking time off when they need to. Proudly hire individuals who live with mental illness — they can be brilliant assets. Eradicate the idea that burnout is a sign of dedication. Mentally healthy humans make better employees.
4. Let the people in your circle know you're someone they can talk to about mental health.
If they're struggling, provide them with a nonjudgmental, safe space to be vulnerable. Validate their feelings with statements like, "I can see how that would be difficult" or "I understand why you're upset." Listen with empathy. Share your own struggles (and recovery), if applicable. Encourage them to seek professional treatment if needed, and remind them there's immense strength and courage in asking for help.
5. Follow local and national mental health organizations on social media, and repost content that speaks to you or feels important to share.
The content might include information about a local mental health service, a support group, a crisis hotline, a noteworthy statistic or something inspirational and hopeful. You never know who might need to see it at that moment, and who you might be helping.
Getty Images illustration via Rudzhan Nagiev
Originally published: January 8, 2021