The Key to Making a Difference in the Life of Someone With a Mental Illness
---
It is well-known that mental illnesses are hard to live and deal with, but what isn't talked about enough is how mental illnesses can be truly isolating. Isolation is often experienced in feelings but sometimes in actions.
It is created because of two things. Firstly, the mental illness itself. A mental illness can often convince someone that they are all alone, no one understands them and no one can help them. When untreated, these lies continue to grow until the person believes them entirely; distancing themselves from those around them.
Secondly, a person's reaction to another's mental illness. Unfortunately, people with mental illnesses experience this too often. A person in their lives finds out about their mental illness and then suddenly they have the same relationship they would do with strangers; it becomes too hard for them, they don't understand, they think you can get over it. The isolation that has already been created by the mind intensifies with the person's surroundings becoming isolating as well.
Although becoming more and more accepted in society, some people still react to others having a mental illness with total bewilderment. This can be understandable if you think about a mental illness' reality — it is happening in a person's head. It can seem mediocre, yet as a person with a mental illness, I know that this is far from the truth.
I have lost friends and family members to my mental illness. It is heartbreaking but it does make the times where you feel loved stand out even more. In July of 2016, I entered into yet another admission for treatment for my battle with anorexia nervosa. I had been diagnosed for over six months by this point and felt totally alone in my battle. I felt as if no one understood me, and because of this I felt that the people who knew me didn't like me as much as they had before my mental illness. This is when I experienced something that made me feel extremely loved.
Out of the blue, my cousin Jono from New Zealand flew over to Australia from his holiday in England in order to help me battle my illness. This began an experience I will always be thankful for. Every day, he would come to the hospital multiple times to keep me company. He saw things I had not let anyone but my parents see — the very depths of my illness. Fights over mealtimes and crying over weight gain became something he was quickly normalized to. However, this support, while amazing wasn't what left me with the most impact.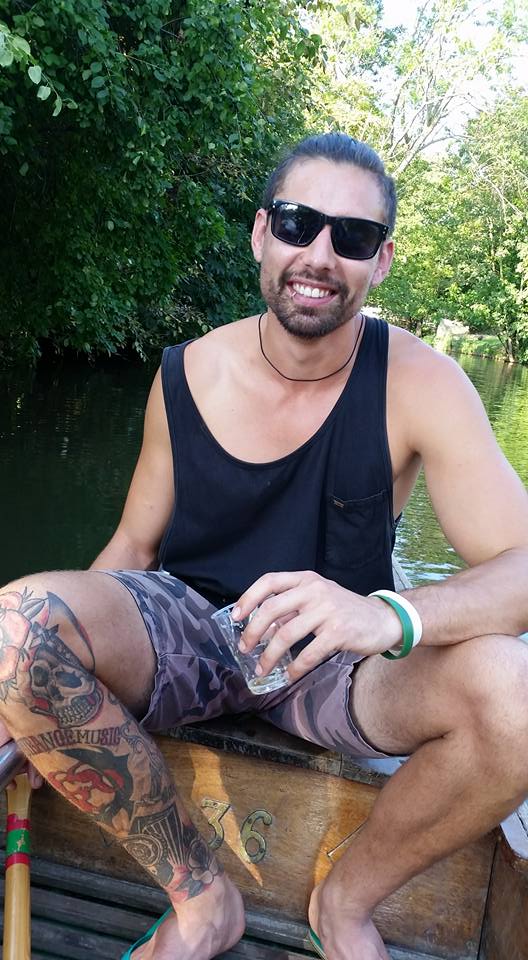 What did, however, was when our interactions had nothing to do with my illness. Talking for hours about our interests and passions, playing game after game on silly apps trying to get to higher levels, doing ridiculously hard puzzles, watching him play basketball on the hospital grounds, cheering him on as he smashed yet another pie. Jono would look at me not as an illness but a person, which is what I needed at the time. For so long, I had felt like I was nothing but my illness. Yet I wasn't; no one ever is. This is just another part of the isolation I was experiencing. My mental illness had become so consuming that I had isolated myself from who I was.
Through this, I realized the key to making a difference in the life of someone with a mental illness. It is nowhere near as complicated as it seems. Most often, the person just wants you to treat them like a person. Remind them who they are besides this illness. Ignite their interests. Banter about what they feel passionate about. Laugh with them. Love them unconditionally. Treat them as who they are, and once they realize how truly incredible and unique they are, that is when the healing begins.
If you or someone you know is struggling with an eating disorder, you can call the National Eating Disorders Association Helpline at 1-800-931-2237.
We want to hear your story. Become a Mighty contributor here.
Photo by Christiana Rivers on Unsplash. Photo in article via contributor.
Originally published: February 28, 2018