A Letter to My 'Mini-Me' Daughter on Our Shared Mental Health Struggles
---
Editor's Note
This story has been published with permission from the author's daughter.
I've watched you grow for 13 years into an amazing young woman; brilliant, compassionate, witty, independent and gorgeous. We always joked that you were my mini-me; you shared my childhood illnesses, you have my sarcastic sense of humor, my taste in Joss Whedon shows and all things geeky, but now we share something more. You have my diagnoses. All of them. My attention-deficit hyperactivity disorder (ADHD), my major depressive disorder (MDD) and my generalized anxiety disorder (GAD). And for that, I am sorry. I wish you weren't my mini-me. I wish you didn't have this life. But you are the same age I was when I was first diagnosed, so I want to tell you what I wish I had been told at that age, and I want to make you some promises.
1. There is nothing wrong with you.
Let me repeat that: there is nothing wrong with you. There are many factors to mental illness, some of them genetic (sorry, mini-me!) and others not. But the one thing I need you to know is that this does not mean you are flawed in any way. This is part of who you are; it is challenging, it can be overwhelming, but it is not a defect or weakness.
2. You have a say in your treatment.
This is a luxury I didn't always get at your age. You have the right to tell me if you are comfortable with a therapist and, if you're not, we will find someone with whom you are. You are allowed to speak up about side effects of medications, to me and your doctor. Just because you are a minor, just because I have the final say, does not mean you have no voice in this. This is your life, your illness, and you have a voice in this. I promise I will never speak to your therapist without you in the room, that I will advocate for you with your psychiatrist if you feel that medication needs to be changed.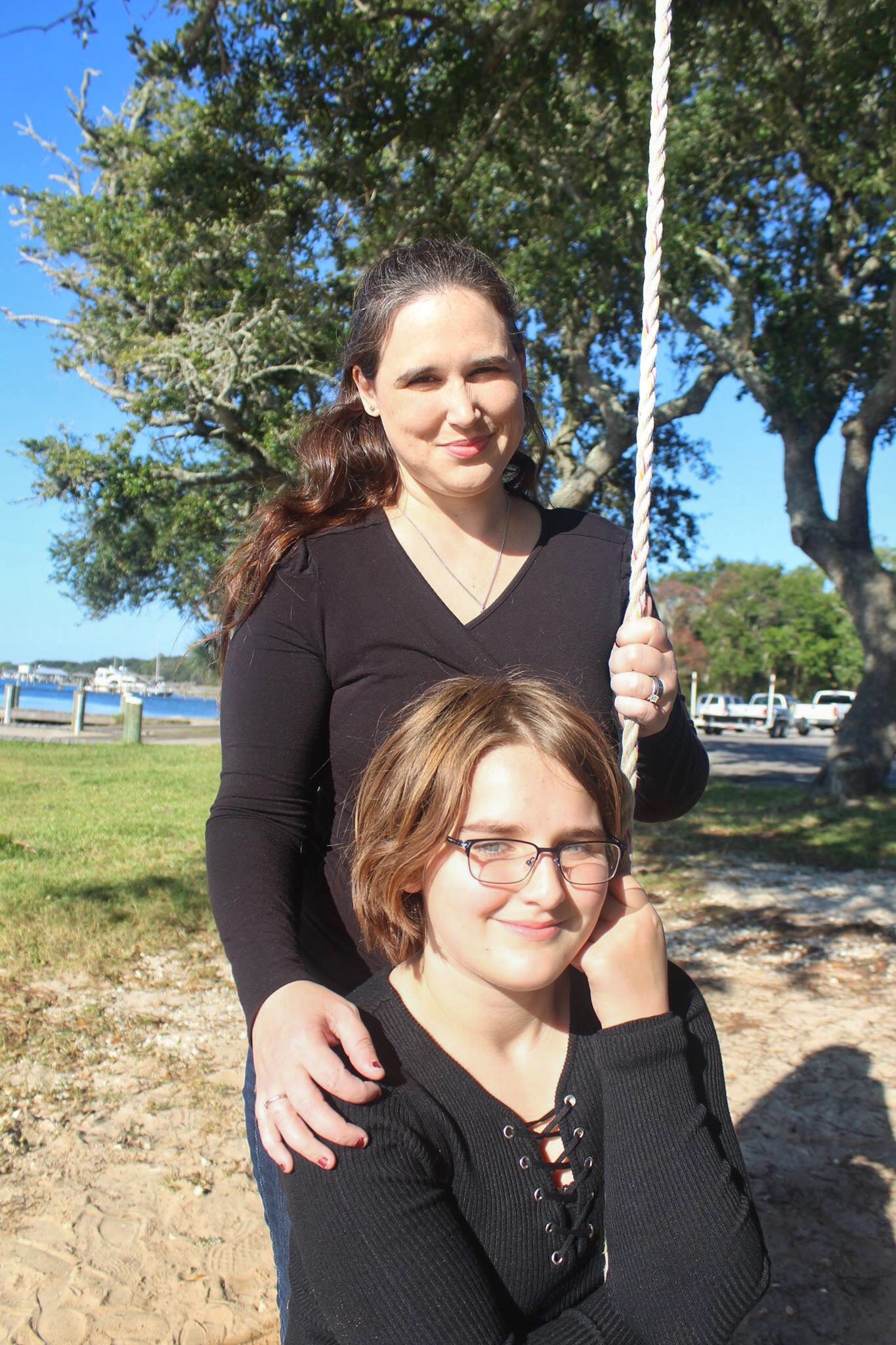 3. Knowing your diagnosis can be a relief.
When I was your age, I didn't know what I was being treated for. I wasn't given a name for my illness until adulthood. And once I knew what disorders I had, some things seemed easier. I was able to research, I was able to seek out stories and memoirs of people who had shared my experiences. I felt less alone. But at the same time…
4. Knowing your diagnosis can be overwhelming.
When I was your age, the internet was relatively new. Now you have a wealth of information at your fingertips. And while knowing you are not alone can be a relief, the sheer amount of information available, and the stigma and negativity associated with mental illness, can be scary. Know when to stop reading. Know what to listen to and what to tune out. Know that everyone has an opinion but you don't have to take them all to heart.
5. You are not your illness.
This was the hardest lesson for me to learn. For more than 20 years, I have lived with this and I still struggle with this. I hope you learn this sooner than I did. You have a mental illness, that's true, but it does not define who you are. It does not dictate what you can and cannot do. You have depression, yes, but you also have a passion for cosplay. You have anxiety, true, but you also have a talent for the guitar. You have ADHD, that's a fact, but you also have an innate curiosity and voracious appetite for literature. This is a part of you, but it is only one facet of who you are.
There are some days when the depression will win. Some days when the ADHD will get in your way. Some days when the anxiety will make simple tasks impossible. Some days when the combination will be more than you can handle. And I will be there for you on those days. To hold you when you need it, to sit in silence when you prefer it, and to remind you that there are other days, better days, and you can and will get through this.
We want to hear your story. Become a Mighty contributor here.
Image via contributor