14 Mental Health Apps People Living With Mental Illnesses Recommend
---
Nowadays you can track just about anything using your phone, including your mental health. Whether you take an antidepressant, see a therapist regularly or manage a mental illness on your own, tracking your mental health can provide valuable insight into your mental wellbeing.
We asked our mental health community which tracking apps they use and would recommend. Here are some of their favorites.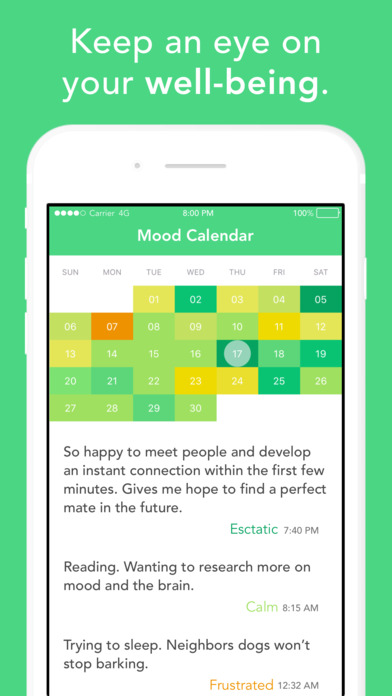 "Stigma! It's awesome! You can journal about your moods, see a visual graph of your moods and you get to chat with penpals dealing with similar mental health issues!… The developer of Stigma is very involved with the community of users and loves to hear feedback about the app! He updates it with new features every couple of weeks. The newest feature is support groups. While I haven't gotten to try them out yet, they sound great." — Megan L.
Download Stigma for iOS (Android version coming soon).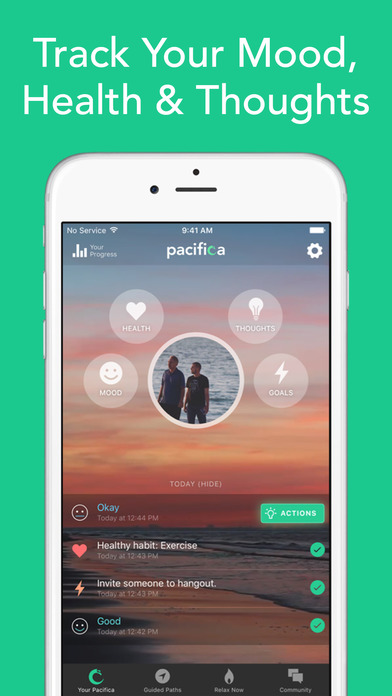 "Pacifica. Started just using free sections but I upgraded (£25 GPB for the year) and it has been one of the biggest factors in my recovery — the CBT [cognitive behavioral therapy] thought exercises are really powerful as is all of the mood and health tracking and being able to link them and all of the relaxation tech. Money well spent." — Catherine W.
"Pacifica is a lifesaver. It's available on the iOS store. You can pay to get bonus features but I'm satisfied with the free version. I journal thoughts and it helps me identify negative thought patterns and set goals for whatever I do on a day-to-day basis." — Hailee K.
"Pacifica. It has group chat and support; tracking for mood, thoughts, etc; mindfulness and meditation guiding; panic and de-escalation guides and pretty much everything. I think you do have to pay for full access but for free you still get access to tracking for sure." — Bunny M.
Download Pacifica for iOS and Android.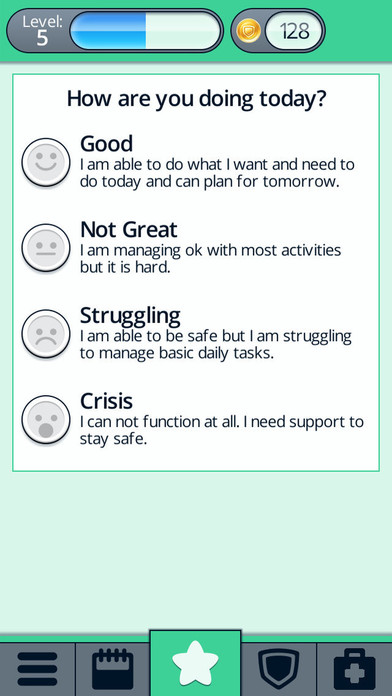 "Booster buddy! Because it says motivational things and has a coping skills library, has an emergency crisis plan, helps you with emergency contacts or 911 if needed, advises you of ways every day you can manage your mental illness, gives medication reminders, and lets you check in so you can see in a visual aid how you were doing on any certain day or a month view. Also, lets you track notes and events in a calendar. Plus, you get to choose a cute little character (mine is the raccoon) and dress it up with glasses and hats and stuff." — Jennifer D.
Download Booster Buddy for iOS and Android.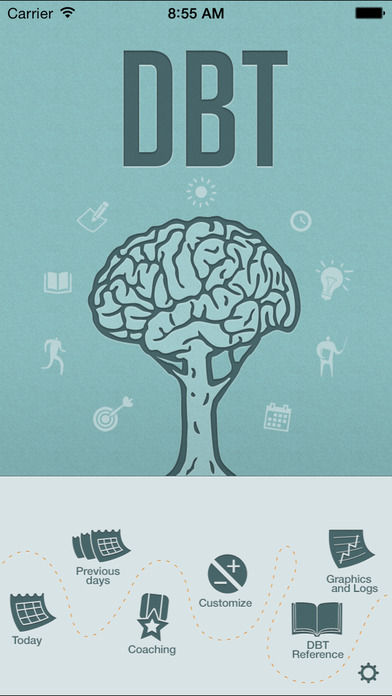 "I use the DBT app as it walks me through using my skills and coping techniques step by step when I am too distressed to remember how to use the skills! I can also share my mood logs with my therapist directly from the app via email." — Kirstie O.
Download DBT Diary Card and Skills Coach for iOS.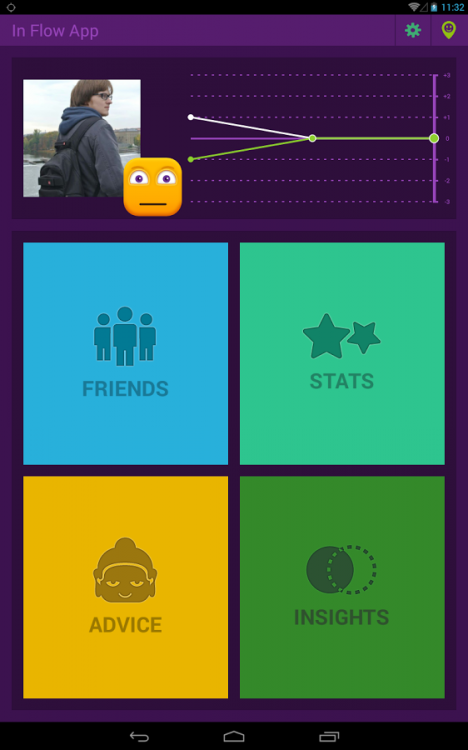 "In Flow. It has so many great features — you can add photos to your journal entries, add friends on the app so you can keep up with how each other is doing (but you're also allowed to make entries private so you don't have to worry about everything being viewable), a mood tracking graph to get a more visual idea of how you've been, it ranks locations activities and people in order of which you were the most positive around and you can also set it to notify you to make an entry. The way it works is you start off with picking your energy level then emotional state — these are all represented why smiley, frowny faces and awake or tired eyes — you make the face that fits your feeling. Then you add a picture, if you want, and type in specifically how you're feeling in that moment. After that you choose things in three separate categories: Where are you? Who are you with? What are you doing? And then you post it!" – Danielle L.
"My mom and I use this app together, it's truly amazing and there are so many other great little features on there!" — Stephanie F.
Download In Flow for Android.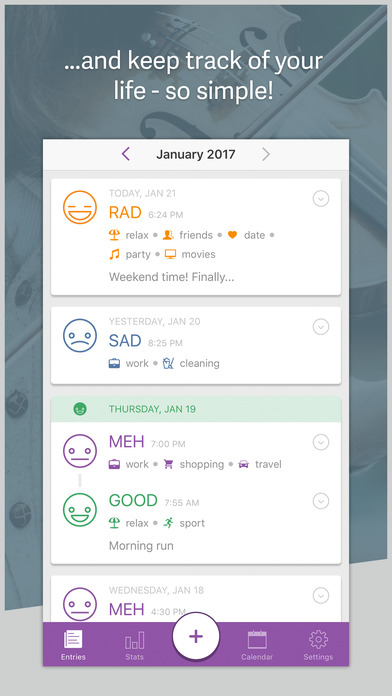 "I use Daylio, which is a mood tracker that I've been using for nearly a year now and love it." — Natasha W.
"I use Daylio as it provides daily and weekly summaries of how my moods have altered through out the day, week, month, etc. It is solely a mood tracker though." — Fallon G.
"I use Daylio. It tracks my moods as I record them, and is also a diary so I can track my days. And at the end of the month, it gives me a status report." — Brandi G.
Download Daylio for iOS and Android.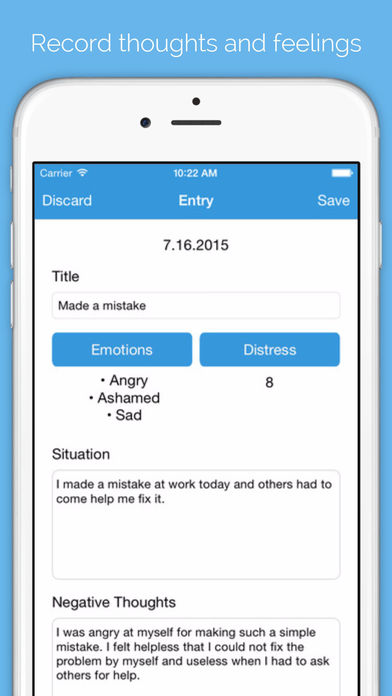 "CBT Thought Record Diary, it helps me to document my automated negative responses to situations and then challenges them with what is the truth. It has helped me so much to recognize when am I catastrophizing and telling myself lies." — Truda W.
Download CBT Thought Record Diary for iOS and Android.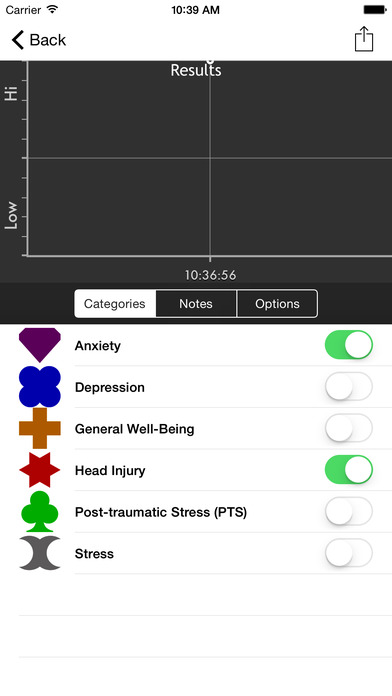 "I use T2 Mood Tracker. It's easy to use. You can add notes, and [it] has the ability to export as a PDF (to share with a professional if need be). I have mine set up to send an alert to me three times a day to remind me to fill in how I'm feeling." — Jess C.
Download T2 Mood Tracker for iOS and Android.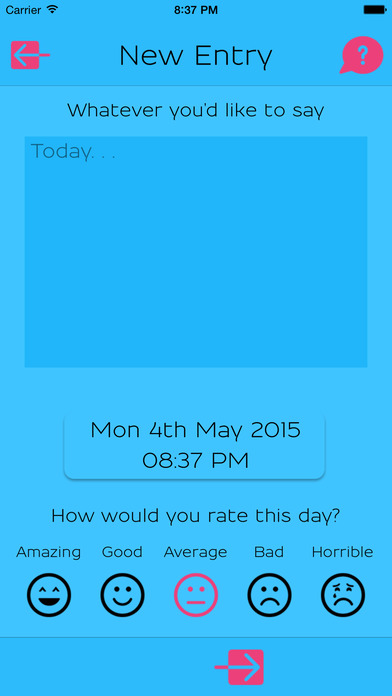 "I really like What's Up. It's like a journaling app that can also track your mood. It's super helpful when I'm out and having trouble coping" — Ally M.
Download What's Up for iOS and Android.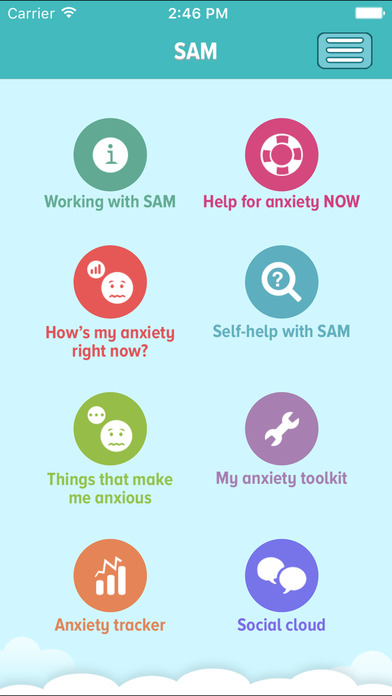 "I use SAM. It is an anxiety tracker and it tracks the intensity and the physical effects it has on your body" — Maxwell L.
Download SAM for iOS and Android.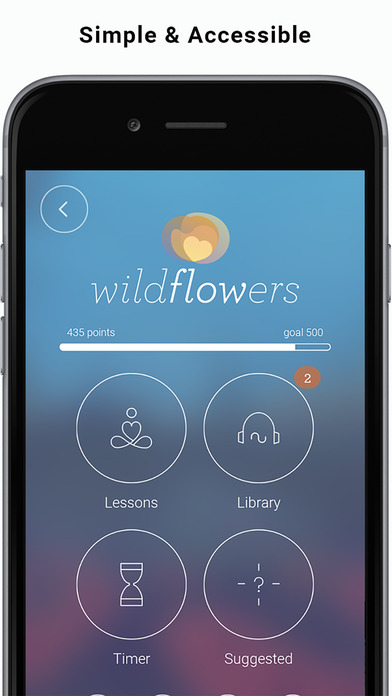 "I'm a fan of Wildflower it lets you track mood and heart rate as well as having little meditation videos!" — Izzy D.
Download Wildflower for iOS and Android.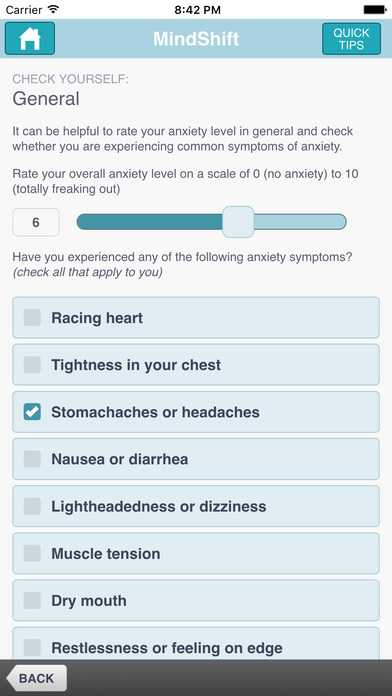 "MindShift is an app for anxiety that helps you deal with your anxiety rather than running away from it." — Jienelise H.
Download MindShift for iOS and Android.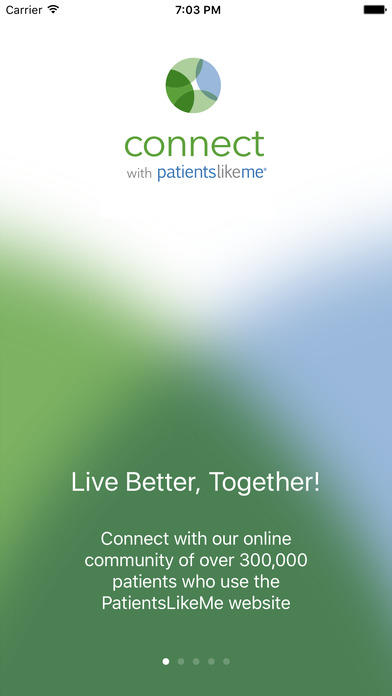 "You can track all of your feelings and physical symptoms and you can do updates to show your doctor. You can also talk to other people who have the same issues you have and get updates on new medications." — De C.
Download Patients Like Me for iOS.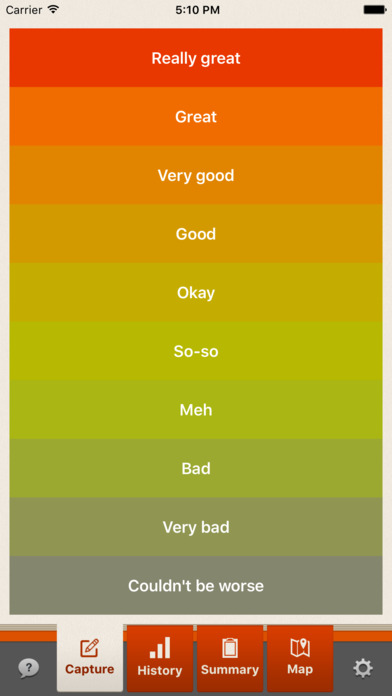 "iMood Journal. You can search your moods by keywords. So, I can find all the times I marked 'crying' or 'grief.'" — Elizabeth M.
Download iMood Journal for iOS and Android.
Bonus: The Mighty's App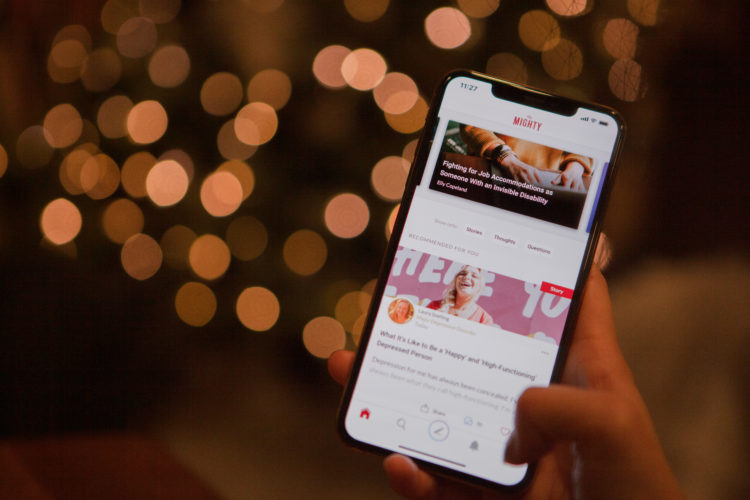 Did you know The Mighty has an app? Download our app to read more stories like this and connect with people from the mental health community.
Have a mental health tracking app you love? Let us know in the comments below.
Originally published: June 15, 2017