10 Practical Steps to Improve Your Mental Health During COVID-19
---
There are millions of people that live every day with mental health conditions. Despite this, many people with mental health conditions feel constantly alone and try to hide their issues. I believe that we all need to look out for each other, support each other and be kind to each other. If you know someone with mental health issues or have them yourself, here are 10 things that you can do to try and improve your situation or their own.
1. Take action.
Taking the first step toward doing something positive will help to reduce anxiety and improve motivation. It doesn't need to be a huge step and can be something as simple as finally ordering a book that you have fancied reading for a while. Once you have taken that first small step, the next one won't seem as big and before you know it, you will have achieved what you wanted to.
2. List positive achievements.
Everybody has a list of achievements and events that they are proud of in their lives. Many peoples' lists only exist in their minds and they never have written it down. Now is your chance to write it down, list the things you are proud of completing and remember this list is for your eyes only, so you can write absolutely anything.
My list starts like this:
I have kept going no matter what life has thrown at me.

Graduated from university.

Despite being disabled and needing help, I still manage to live independently.

Even though I struggle I still manage to help others.

I have finally begun to overcome my fear of making phone calls.
3. Listen to a podcast about a topic you are interested in.
Personally, I am pretty new to podcasts but I know lots of people that love them. There are podcasts about pretty much everything and anything you could want to know. Do you have a passion for a particular sport? An interest in a certain area of science? Or simply need something to help you sleep? If so, give podcasts a go! Listening and learning can not only distract you but it can also introduce you to new passions, help to increase your motivation and give you something to focus on.
4. Take five minutes.
Not many people actually take five minutes out of their daily lives for themselves. Five minutes of nothing but sitting, relaxing and allowing yourself to completely rest can be a huge help, especially if you have anxiety as it calms the mind and can help to clear your head. Five minutes to yourself can help you refocus and reenergize.
5. Be in the present.
This is one that I find difficult myself, I have a lot of trauma in my past and struggle with complex post-traumatic stress disorder (C-PTSD) so have recurring flashbacks and nightmares which, obviously, makes staying in the present tricky sometimes. However, I do know that staying in the present and looking forwards and not back is the only way that you will be able to achieve the things that you want to in life and that it is the only way that you can move on from things.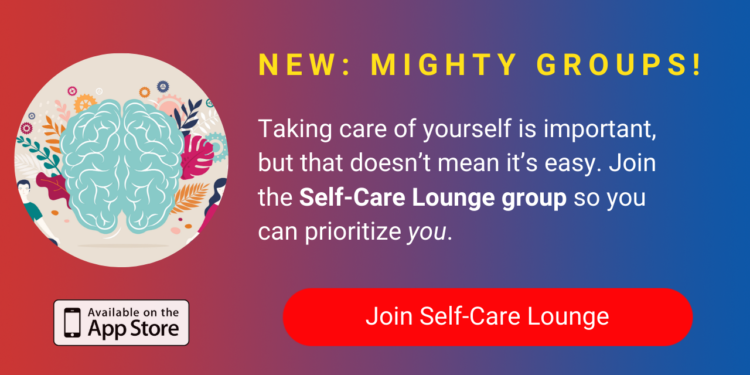 6. Practice gratitude.
Practicing gratitude has endless amounts of benefits. It makes you take time to notice and reflect on positive things both in the present and the past. One way to practice gratitude is by keeping a gratitude journal, by taking time to notice all the small things that you are thankful for and the end of each day, noting them down so that you can go back to them and remind yourself of those moments.
7. Do 15 minutes of exercise.
Exercise is obviously important; it is something we are advised to do for both our physical and mental health. When you exercise, it releases endorphins which can help to improve mood and trigger the "feel-good" factor.
8. Put yourself first.
Something that many people struggle with is putting themselves first, but it is really important that you do. It is so easy when everyone is rushing around, trying to do everything and help everyone else to forget about yourself, and neglect your own needs. Remember that you need enough energy for others as well as yourself.
9. Make time for family and friends.
Family and friends are key in life. They are pillars of help and support through difficult times so having a strong support network of friends and family is key for good mental well-being. They do not only comfort us through the difficult times but also through the wonderful and joyful moments of our lives too. The connections that family and friends give tie us to the world and give us a purpose and reason to live.
10. Relive positive memories.
Take a moment to relive one of your best memories. Think about what happened and how it made you feel, relive the experience and revel in it. Doing this can especially help if you struggle with flashbacks or nightmares. It helps you go to your happy place and a moment that can help to ground you and bring you out of the nightmare.
All of the above things are simple, easy and free. There are, of course, many other things that you can do to support others or to help yourself and others. It is all about finding what works best for you or the individual. Remember we are all different, so different things will help different people! I hope that the above suggestions give you some ideas to try at home in your own time.
Photo by Charnee May on Unsplash