This Mental Illness Meme Was Supposed to Be Funny. Here's Why It's Not.
---
I was skimming through my Facebook newsfeed when this gem jumped out at me.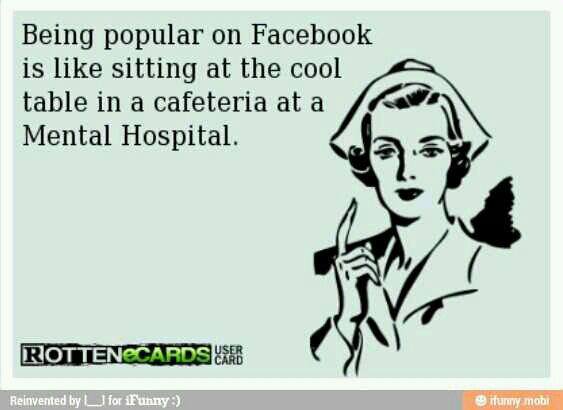 Eight years ago, I may not have batted an eye at it. Today, well, it made me furious. When you have a son who lives with a mental illness, this kind of meme isn't funny. It's debilitating. It further stereotypes mental disorders, those living with them and the hard work parents and providers are doing to stop these stereotypes.
Did you know this is also known as "ableism"? What is that, you ask? Let me tell you. Ableism is a form of discrimination against people with disabilities.
Let me give you some examples of words that further stereotype people like my son:
Retarded
Mental
Insane
Crazy
Wacko
Short Bus
Psycho
Moron
Maniac
Loony
Dumb
Derp
Need I go on?
Bottom line, whether you're the parent, relative or someone with a mental disorder, using this type of language hurts people. It's the same as calling someone "fat" or "ugly" or whatever term you use to berate them.
There are people and children in this world living with mental disorders. They are people. With feelings. Stop making fun of them with this type of language. Stop using it to get "likes" on Facebook. Stop hurting other people.
Our world is what we make of it. Let's make it a better place for everyone.
OK, rant over.
The Mighty is asking the following: Describe a meme, image or sign you've seen shared online that struck a chord with you, for good or for bad. If you'd like to participate, please send a blog post to community@themighty.com. Please include a photo for the piece, a photo of yourself and 1-2 sentence bio. Check out our Submit a Story page for more about our submission guidelines.
Originally published: January 21, 2015