How to Love Yourself and Still Want Self-Improvement With New Year's Resolutions
---
It's the end of the year, which means everyone, myself included, is writing about New Year's resolutions, change and self-improvement. Sometimes this stuff can be motivating, inspiring even, but other times, it just feels like an open invitation for shame.
That's why we need to talk about how to love yourself, even as you try to change yourself.
How Black-and-White Thinking Prevents Self-Love
I struggle with something called "black-or-white thinking." This is pretty self-explanatory, but basically, my brain tends to skip over nuance and divide things into distinct, overly simplistic categories.
Things are "good" or "bad," I am "perfect" or "defective," and there is no in-between.
This type of thinking means the entire concept of self-improvement is tricky. After all, if there are areas of my life I want to improve, then I clearly don't fall into the "perfect" category, which means I must fall into the "defective" category. This makes me defensive and angry. I think the intellectual part of me knows this isn't true, but in my heart of hearts, it feels true. 
As a result, I want to change but I'm scared to admit that I need to change, so I wind up stuck. 
I can't improve myself because that would mean admitting that I'm defective, and if I do that, then I will get sucked into a maelstrom of self-loathing that will lead to depression.
But this black-and-white thinking also prevents me from loving myself. I can't love myself genuinely because part of me knows I'm not perfect, which means I always feels like I actually belong in the defective category.
And how do you love something defective?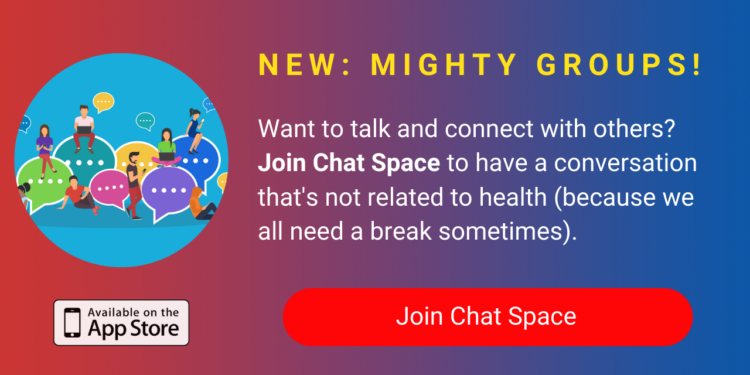 How to Love Yourself Even If You're Not Perfect
I'll admit that I'm still a little fuzzy on how to love yourself because I still really struggle with black-and-white thinking, even though I'm aware of it. But I'm working on it, and I have a few tips that might be able to help you too.
First, even though awareness hasn't magically fixed all my dysfunctions, being aware of those dysfunctions is hugely important. Before I recognized my black-and-white thinking, I just thought something was wrong with me, instead of realizing I simply thought something was wrong with me. That might sound like a subtle distinction, but it's important.
Thinking something, even feeling something, doesn't necessarily make it true. 
Still, awareness isn't the magic answer to how to love yourself. We can be aware of every last thought and feeling in our heart and soul, but that awareness on its own isn't enough to create love. 
Here's some honesty: I hate my black-and-white thinking. It feels childish and silly and I thought I was too smart for such simplistic thinking. The fact that I struggle with black-and-white thinking feels like a reason not to love myself, because I don't want to be the type of person who thinks that way. 
And as long as I think about myself this way, I will always struggle to love myself. If one undesirable thing makes you unlovable, then the only possible answer to the question of how to love yourself is to be perfect. Which brings us right back to black-and-white thinking.
So my last piece of advice is, after becoming aware of some of your problematic thinking patterns, purposefully disrupt them. For me, this means telling myself things that feel unbelievably untrue. If I mess something up, I try to tell myself, "Hey, you messed that up and look at how amazing and lovable you still are."
Basically, I am forcing my brain to at least go through the motions of a different thought pattern, even if I don't believe it. The hope is that, over time, this new type of thinking will replace the black-and-white thinking. It's hard, but figuring out how to love yourself is worth it, I promise.
What Does This Have to Do With New Year's Resolutions Again?
Right, we started this post talking about New Year's resolutions and self-improvement, and I definitely want to get back to that. 
Basically, I want us all to be able to love ourselves and work on improving ourselves at the same time.
Too often, our goals are all about changing ourselves because we believe that who we are isn't good enough. We see this messaging everywhere, from the "New Year, New You" slogans to the general theme of starting over that permeates the new year, as if you somehow failed the last year just because there are some things you'd like to work on in the future.
Here's the truth though: you will always be you. There is no "new you" to become, there's just … you.
If you deal with self-loathing like me, that's probably really hard to read. It probably feels like I'm telling you you're doomed to be this same shitty person forever, but that's not what I'm saying at all. I'm saying you are who you are, always, and who you are is good and bad and everything in between.
And most of all, I'm saying that you are worthy of love, unconditionally.
If you need a little help with self-love, I get it, and I want to help. Each week, I send out the Validation Station newsletter, which is an email that provides encouragement, commiseration and lots of GIFs. Just click the link to sign up and get a virtual hug in your inbox every week.
A version of this article was previously published on the author's blog, Healing Unscripted.
Getty Images photo via BRO Vector
Originally published: January 4, 2021