NotOK App Connects You To Your Support System With One Button
---
Asking for help can be hard in the midst of a mental health crisis. That is why 16-year-old Hannah Lucas and her 13-year-old brother Charlie created notOK — an app that lets your support system know you aren't doing well.
"When you're depressed, you don't necessarily want to reach out," Hannah said. "I know I didn't."
NotOK takes the guesswork out of what to text someone when you need help and speeds up the process of reaching out. Instead of having to write out a message, users can press the app's "digital panic button," which sends a text to up to five pre-selected people. The text message tells your support system you aren't doing well and sends your location.
Having a good social support system is a "protective factor" that helps build resilience against stress and strengthen mental health. A strong social support network can also help prevent suicide.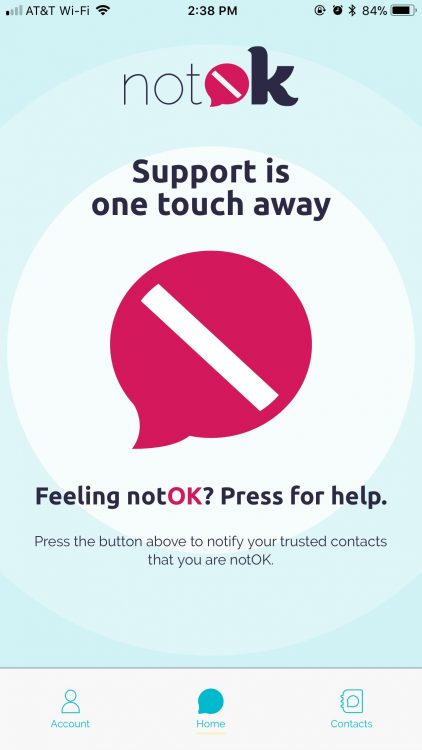 NotOK was developed after Hannah was diagnosed with postural orthostatic tachycardia syndrome (POTS), which causes rapid heartbeat, fainting and lightheadedness upon standing. Following her diagnosis, Hannah dealt with depression, anxiety and self-harm. When her mother found her during a moment of self-harm, Hannah realized there should be an easier and faster way to ask for help.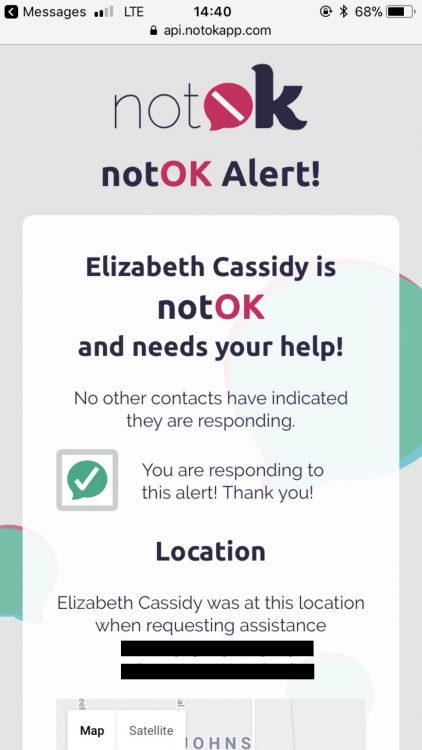 "I was going through a really rough time, and I was just crying to my mom, and I'm like, 'I wish there was an app that could help me,'" Hannah told The Mighty.
Working on the app made Hannah feel like she was going to be OK and could get the support she needed, she said. Wanting to help his sister, Charlie used his skills from a summer coding camp to create the foundation for the app. He created a draft of the app and worked alongside developers to create it.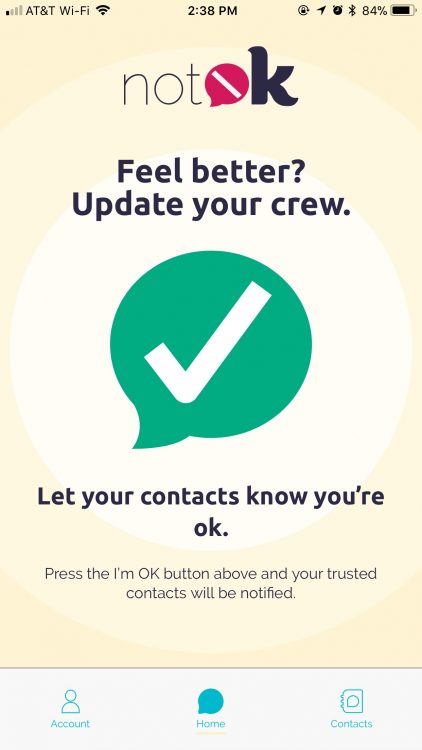 NotOK is free to download and available on iOS devices. After downloading, users sign up for a $2.99 monthly subscription to activate the button. Charlie hopes to set up agreements with schools and other places to make subscriptions free for students.
Got a tip for our news team? Send it to news@themighty.com.
Photos via notOK app