25 Pets That Help People Manage Their Mental Illness
---
It's no secret having a pet can be beneficial for your health. Cuddling with and walking your pet can be instant mood boosters for many. Whether a pet is an service animal or not, when you struggle with mental illness, having a pet as a companion and friend can often make recovery so much better.
This is definitely the case for me. I adopted my dog Apollo to help me manage my depression. He's named for the Greek god Apollo, who was known for riding his fiery chariot across the sky to bring up the sun every day. For me, my golden pup is a reminder of the light when I am in the darkness of depression. Here's a picture of my buddy.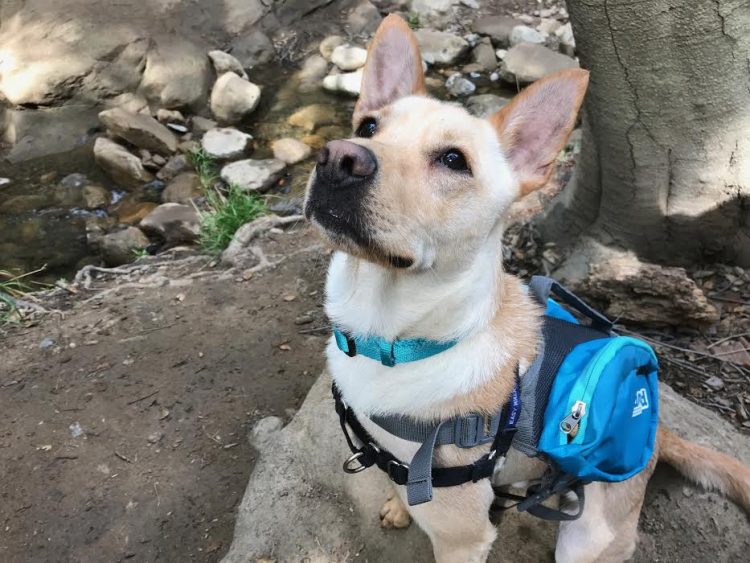 But it's not just furry friends who help those of us struggling with mental illness! We asked our community to share a picture and story of the pet that helps them manage mental illness.
Here are the furry, scaly and feathered friends they shared with us:
1. "Gilbert has always helped me when I feel anxious or I'm fighting an episode of depression. He loves laying anywhere on or near me which has helped me through anxiety attacks. When I am fighting an episode of depression, he is always purring up next to me and refuses to leave until I get up out of bed. I am extremely grateful for his love, affection and sensitivity." — Erin W.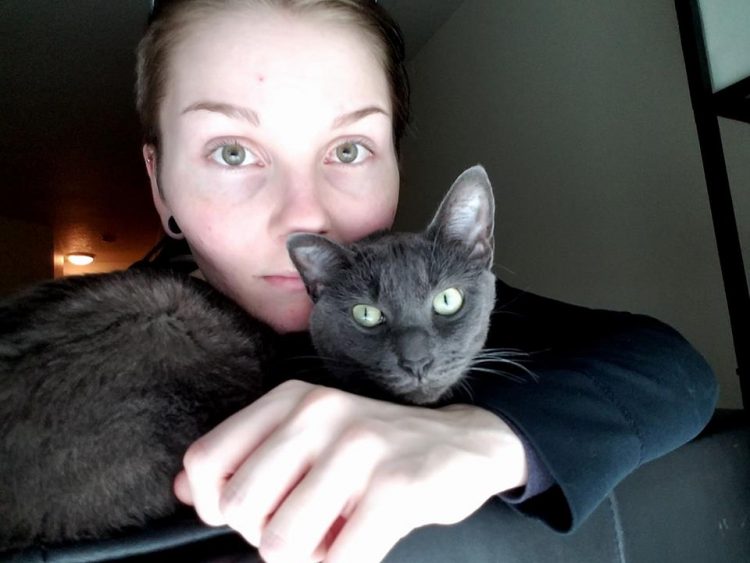 2. "When I got Bear, he was 'just' a pet, but he turned into so much more. He's around me all day, so when my anxiety or depression get to be too much, a long hug can release some of the intense symptoms and get me on the right track." — Ashley K.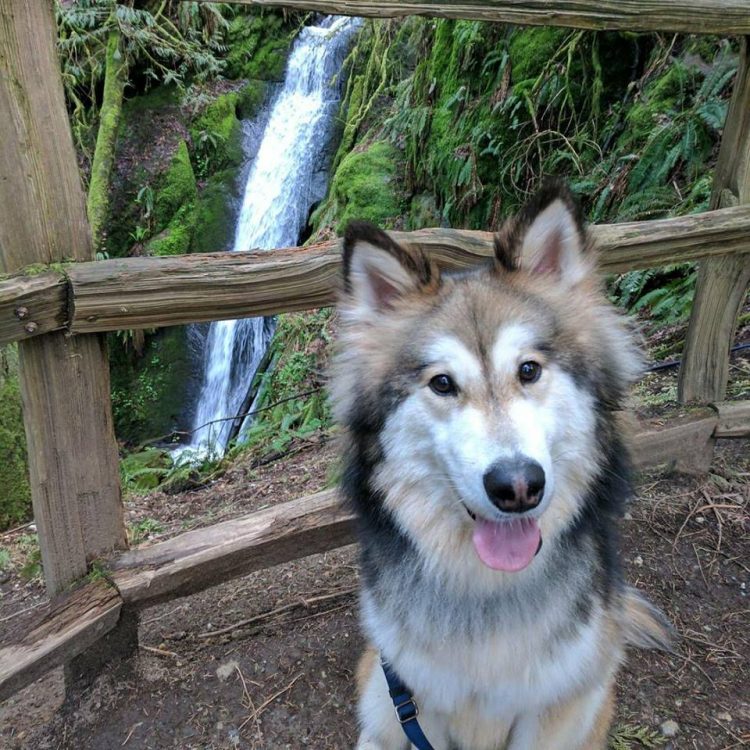 3. "This is Bella, my loan horse. She's given me so much confidence to the point my anxiety doesn't affect me as much as it did. She reminds me if I can ride and control an unpredictable animal, I can conquer anything." — Megan E.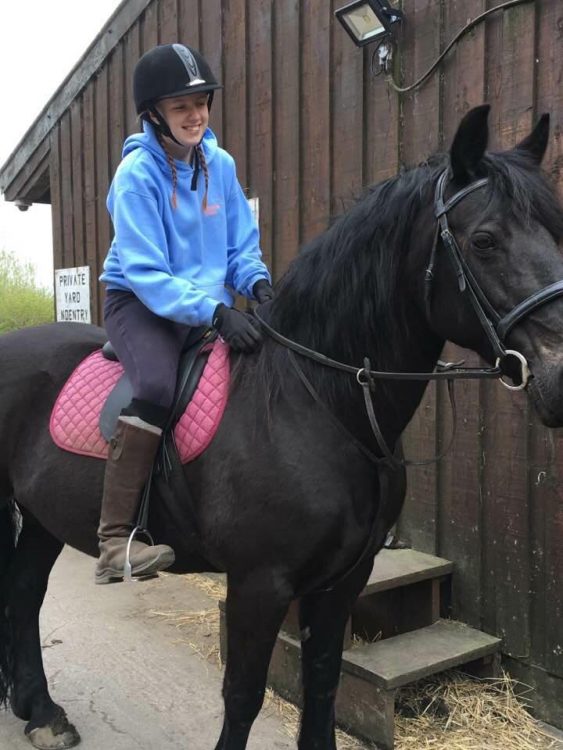 4. "This is Moe. He's my best friend and my boy! He doesn't judge me when I'm sobbing my eyes out. He's always there for me, to comfort me. I don't know what I'd do without him." — Christa R.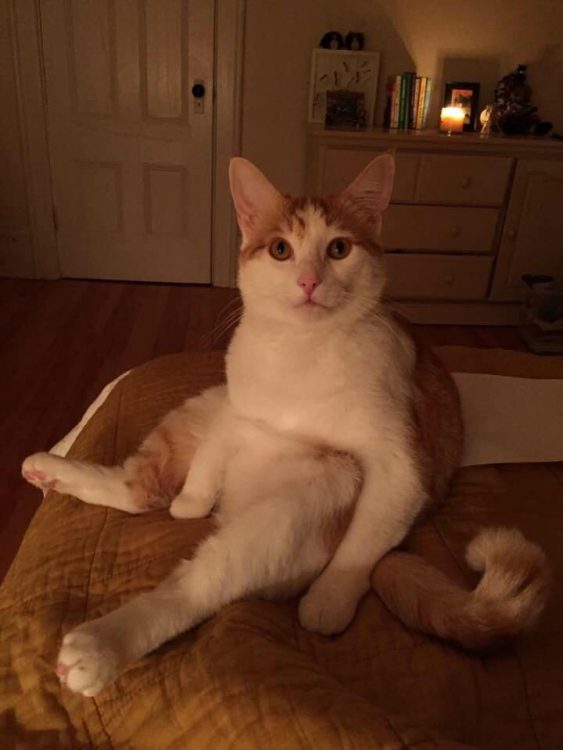 5. "This is Khloe. She's an incredibly intuitive dog and always seems to know when I need doggie snuggles. We've talked about having her certified as my support dog because she is exactly what I need beside me when I'm overwhelmed." — Ashleigh E.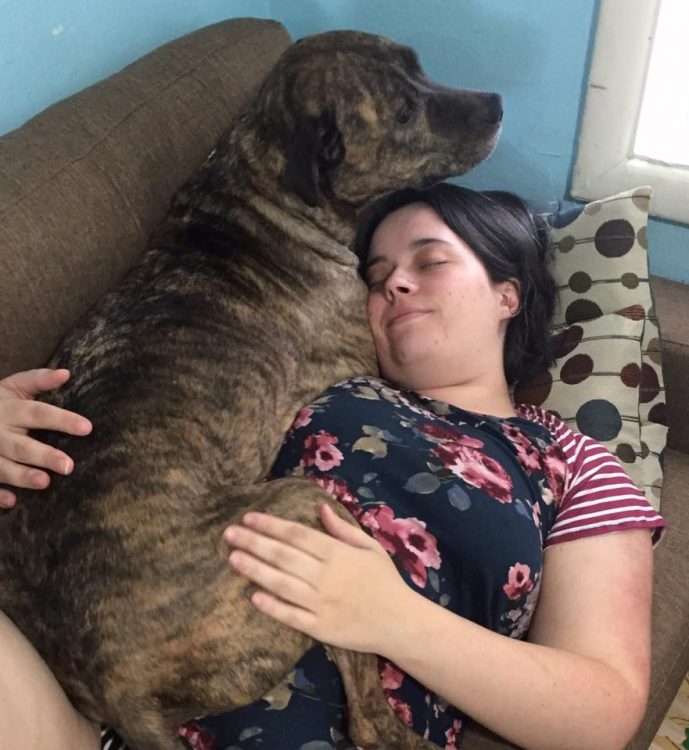 6. "Wooper will be two years old in May. I got him as a birthday present. And he's helped me through a lot. Depression, breakups, post-operation, new beginnings, moving. And he is my grounding object when I need him to be." — Mizheekay H.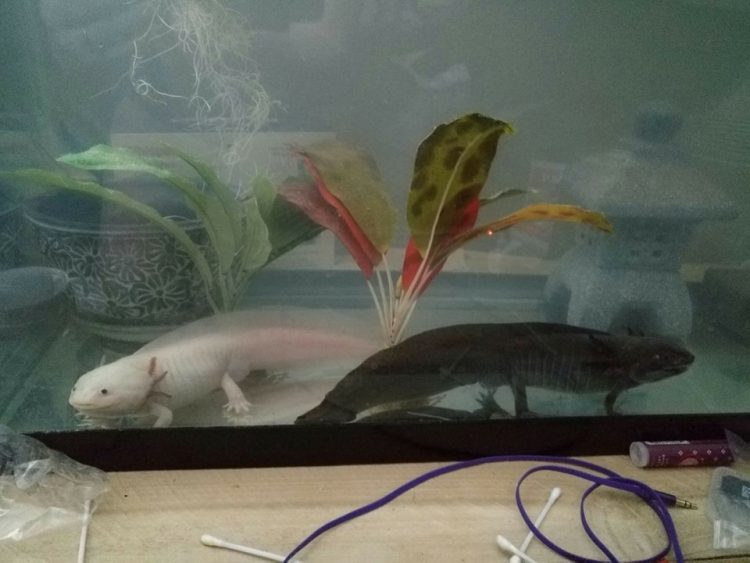 7. "Chronic pain, complex post-traumatic stress disorder (CPTSD), major depressive disorder, generalized anxiety disorder (GAD) are crayons compared to my Savanaha cuddles. I wouldn't be alive if it wasn't for her." — Jennifer C.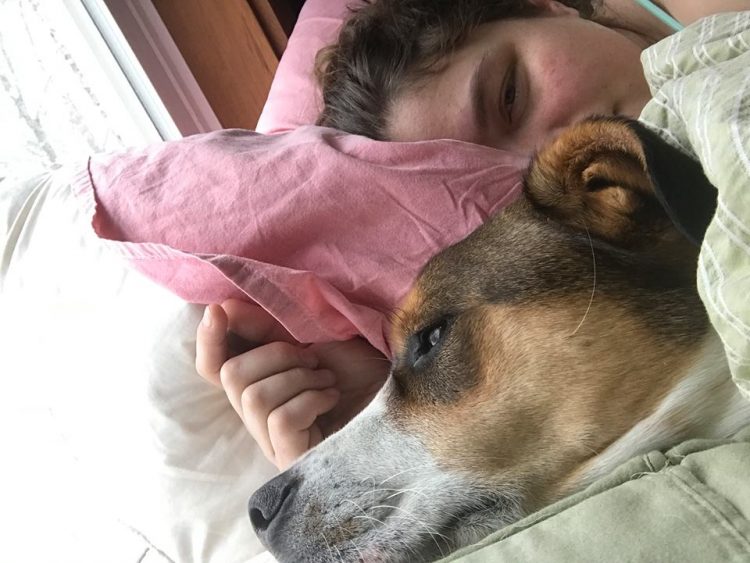 8. "[My guinea pigs] help me through everything, but mostly through my lonely days and managing my thoughts when they get out of hand." — Selina S.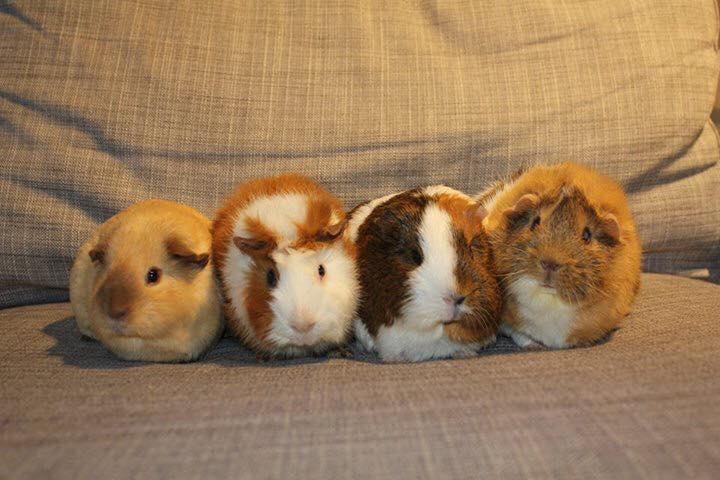 9. "This is Sarge, my PTSD service dog. I was so anxious and symptomatic that I was homebound, withdrawn from my college following sexual assault. Then I got Sarge. Everything changed. He allowed me to get my life back. I re-enrolled in school, was able to have a social life again and had confidence walking out the door every day. Sarge was well-known on campus and loved by all. Here we are, graduating from Ohio State's College of Social Work. He got an honorary degree for attending." — Kerri S.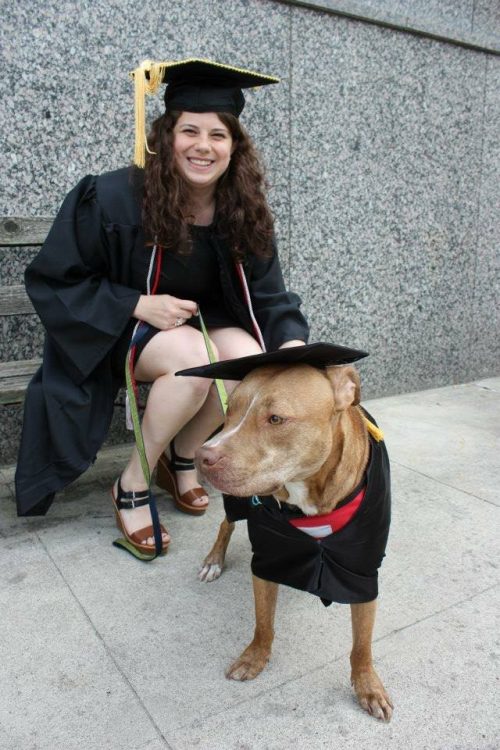 10. "My cat is Sparky and he honestly helps me through everything! This picture was taken on one of my darkest days when I couldn't get out of bed. Sparky laid by my side all day and we just cuddled, which immediately made me feel a little bit better." — Chloe M.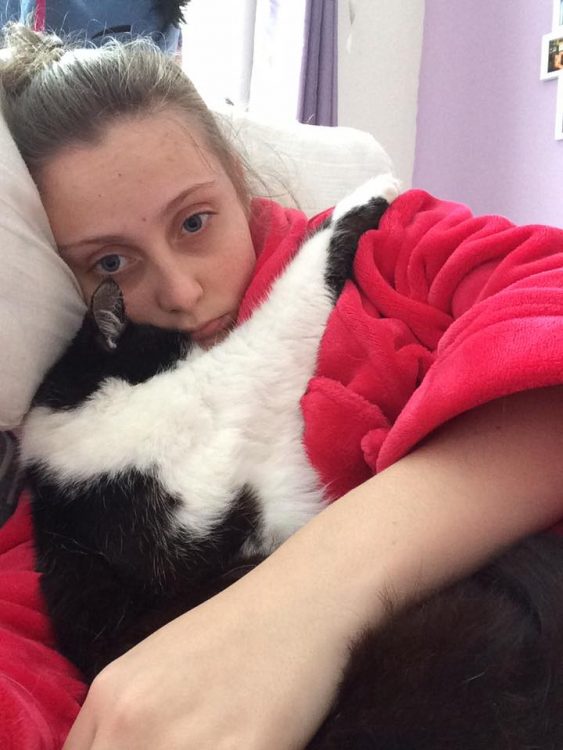 11. "Whenever I'm feeling depressed and worthless, I remember I have this sweet little ferret that loves me and needs me. If I feel like I can't get out of bed, just remembering Ruby is relying on me to take care of her makes me feel like I'm needed and wanted. Also, playing with her and seeing her bounce around and have fun automatically makes me feel better when I'm anxious. Animals are the best companions period, but especially for those of us with mental illness!" — Olivia K.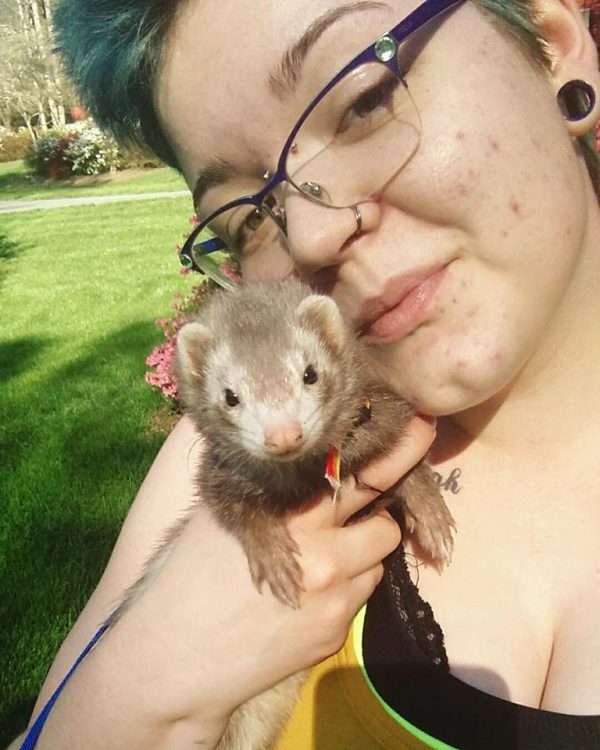 12. "This is my corgi, Todd. He came into my life in December when I was going through a major depressive episode. He provides structure to my day. He's my reason for getting up in the morning. Lots of people talk to him when I take him out and about, and he makes social contact easy. More than that, he brings so much joy and cuddles into my life and he has kept me living." — Siobhan M.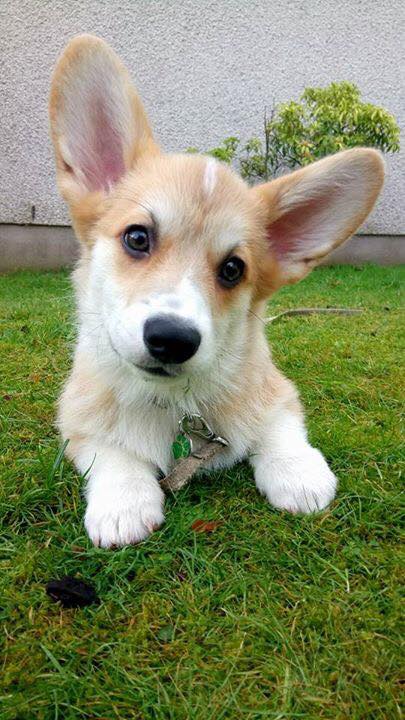 13. "A big sweetheart Clydesdale named Millie has been a tremendous help in getting me through some of the grayer days when my depression would have previously kept me lying in bed all day." — Erica M.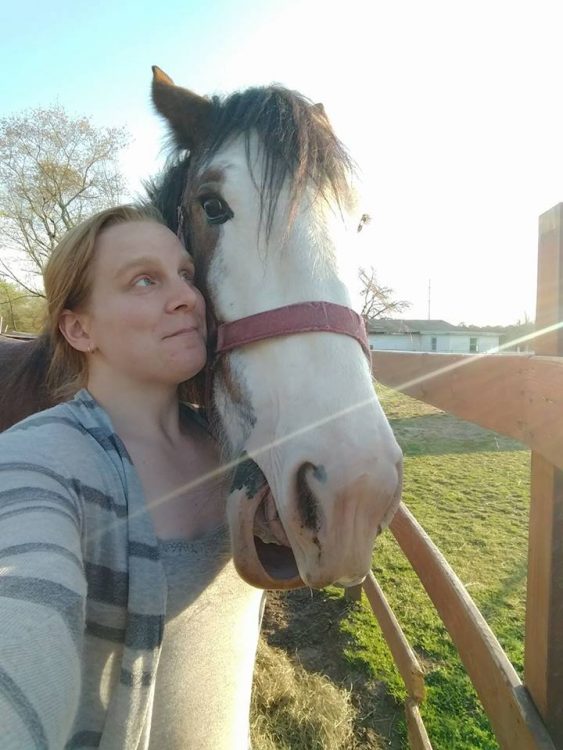 14."These are my babies Coeur and Esprit. Having them to take care of is a reason to get out of bed and it's nice to just talk to them and watch them swim." — Kelsey M.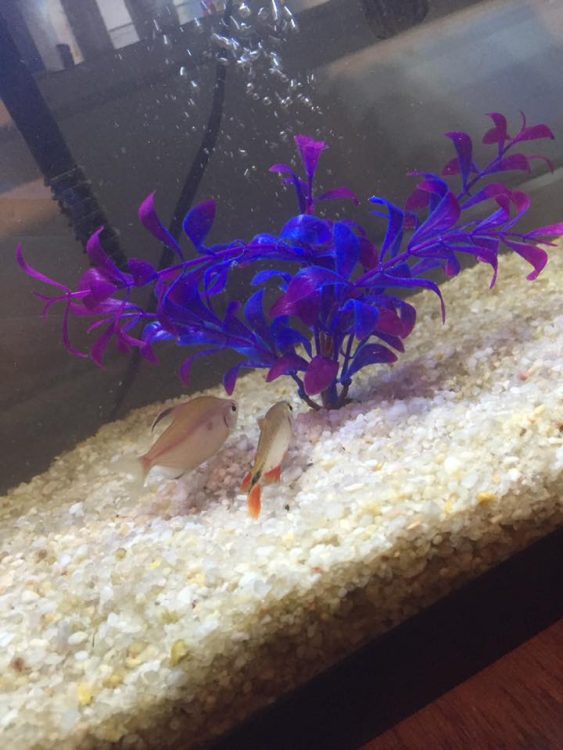 15. "Goldie has seen me through some very dark times. Living with PTSD, she is my constant companion and responds to my nightmares, flashbacks and panic attacks, helping to ground me. She makes my daily struggle so much easier, gets me out of the house and is always keen to give me a hug. So blessed to have her in my life!" — Michael G.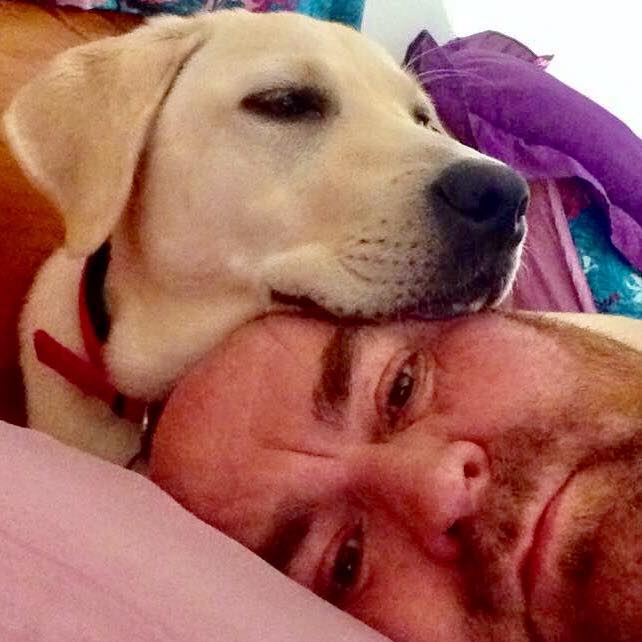 16. "I've had my Senegal parrot named Zooks since I was 11 years old. I've struggled with depression and self-harm since I was 10, and Zooks has been there to comfort me. I was diagnosed with borderline personality disorder (BPD) when I was 16, and Zooks was there for me during that struggle. He can recognize when I'm having a hard time. He is very sensitive to my emotions. I've had him since he hatched. When I feel like the world is too heavy and I'm ready to give up, I hold him close and my pain stops. He purrs, makes kissy sounds and is incredibly protective of me. He's now 13 years old and is my companion for life." — Carissa D.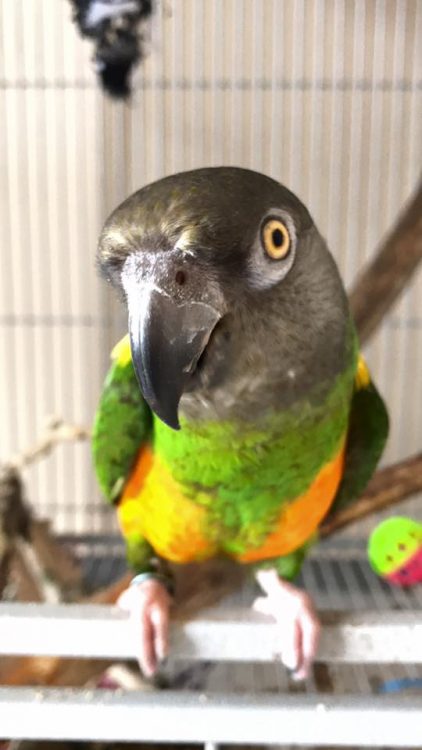 17. "These two babies, Reznov and Tipsy-Mae, help me cope with my anger problems and help me control my anxiety attacks. These two have brought me [back] from a terrible anxiety attack before and I'm so thankful to have them." — Kayla B.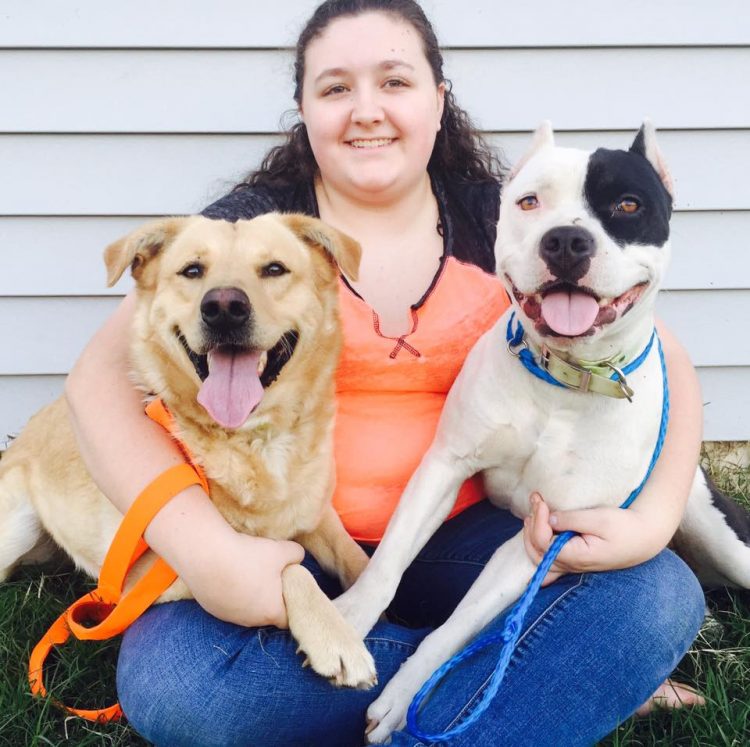 18. "These are my guinea pigs Patch and Rolo. Ever since I got them two years ago, my life changed. I used to get so anxious and depressed and now I find life easier with them around. They maybe tiny, but they keep me calm and I love them to bits." — Amy B.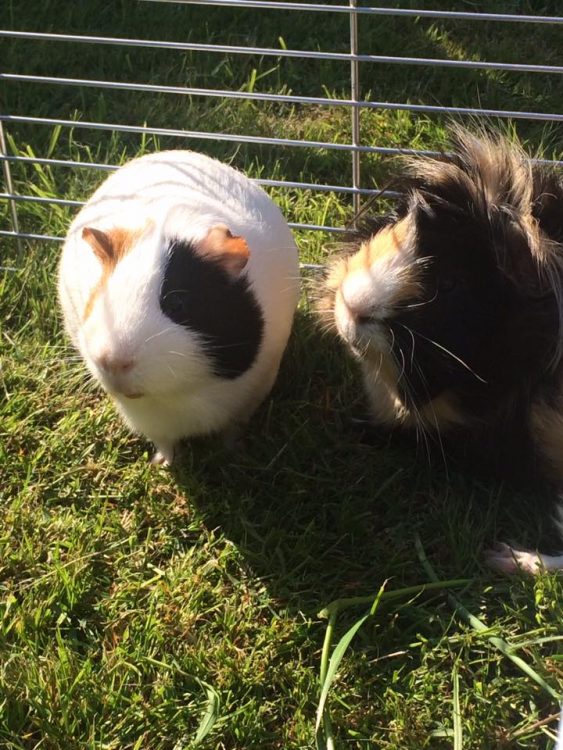 19. "Not your typical pet. Cows have the biggest gentlest souls. They have always been calming to me. I'm anxiety-free when I'm with them. This is Desiree." — Katina M.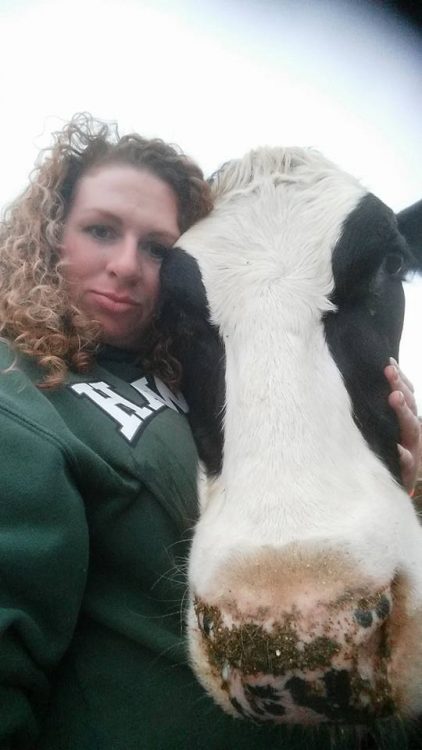 20. "A bundle of joy and mercy I was blessed with for quite a short period of time. Unexpectedly appeared in my life for five months to give me all the support and love I needed while fighting treatment-resistant depression." — Nahla A.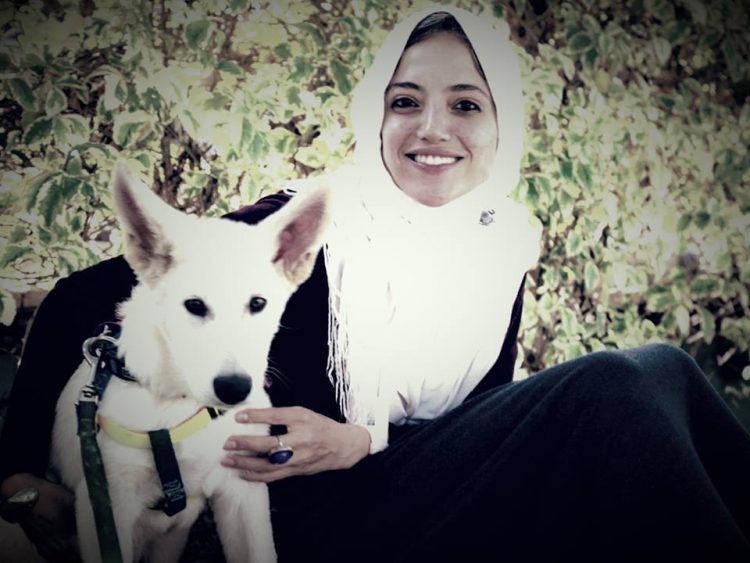 21. "This is Harley and she is a mini pig. Having her has been a blessing for my anxiety issues. She always puts a smile on my face and loves snuggling with me on the days I can't even leave the house due to my anxiety. She definitely makes my days more enjoyable!" — Mary S.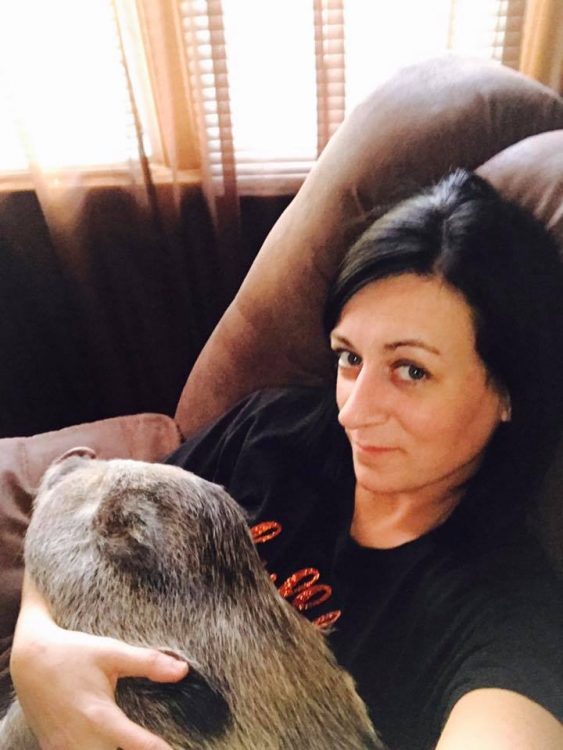 22. "This is Mr. Darcy. When I'm feeling super low and in the deepest parts of a depressive episode he never leaves my side. He gives kisses and hugs and won't run off to play until he's sure I'm going to be alright." — Alexis O.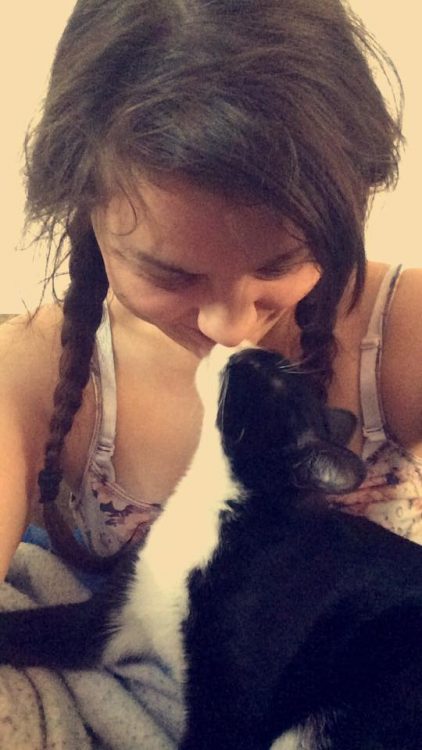 23. "Roscoe is my baby boy and helps me significantly with my depression and PTSD. He can sense when I'm not doing so well, will snuggle with me and follow me around the house. On the days [when] I feel like I can't get out of bed, he literally pulls me out." — Alyssa S.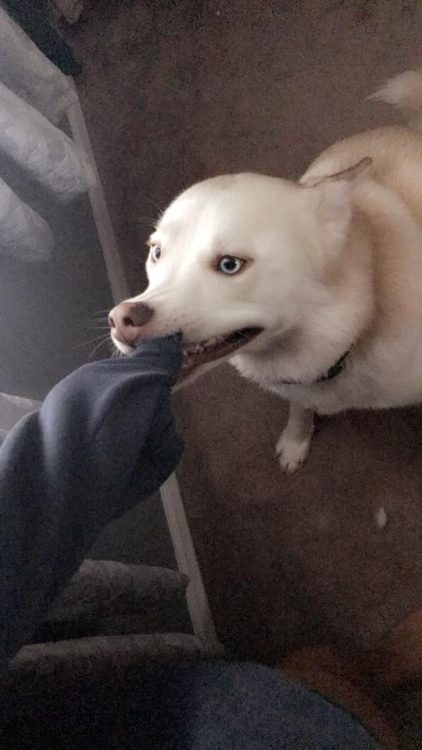 24. "This is my emotional support bearded dragon, Aldi. She's always there to snuggle with me or chew on my hair when I'm having a bad day. She's one of the best decisions I ever made for my health." — Rachel G.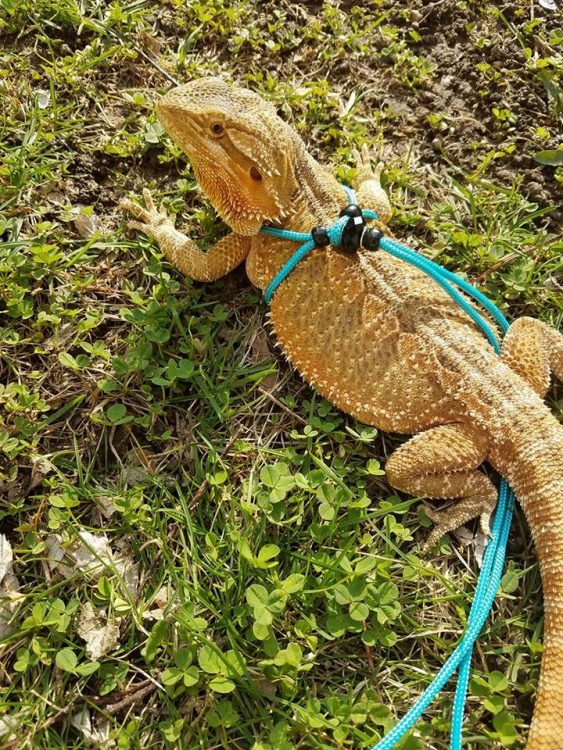 25. "My baby is still in training, but he helps by alerting me before an episode or during dissociation and uses deep pressure therapy during anxiety or depressions attacks." — Heather S.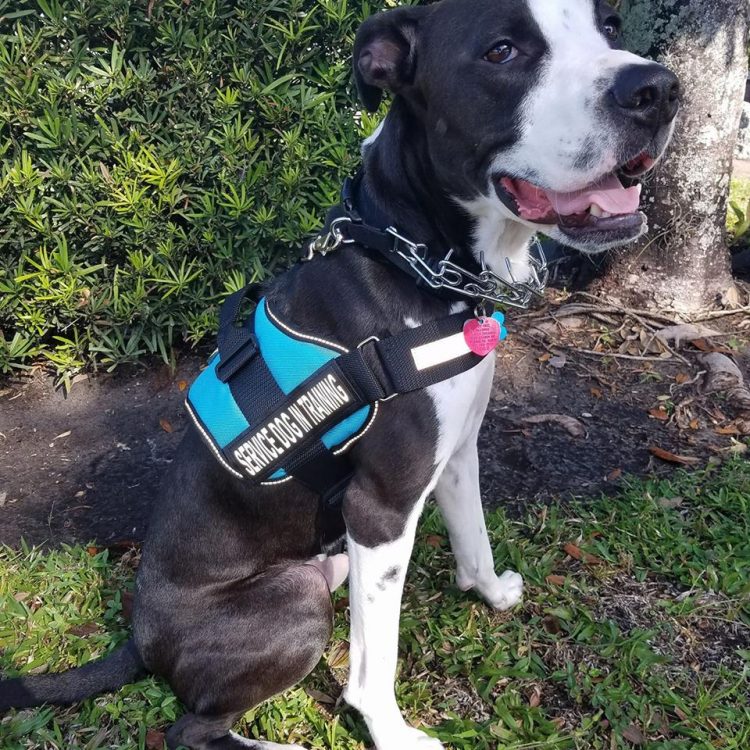 We want to hear your story. Become a Mighty contributor here.
Photos via contributors.
Originally published: April 14, 2017