How I Cope When Being Physically Sick Affects My Mental Health
---
I've had a bad summer cold for about a week now. And I am tired of it. I'm tired of using dozens of tissues a day and coughing until my head hurts. But also, being physically sick brings out another side of me, at least in terms of my mental health. I feel incredibly emotional and sensitive. I am on the verge of tears multiple times a day. I crave validation and love, even more than usual. I haven't felt this way on the daily since I was deep in depression a couple years ago. I'd never quite realized before how big of an effect physical illness can have on my mental health.
There are the effects of social isolation from staying home. I am missing work, voice lessons, theater rehearsals, and just generally doing things, besides a quick, masked trip to the grocery store. It feels like everyone else is out there living their lives without me. I'm also bored. I simultaneously want to rest and want to be active, but I'm too tired to do much of anything else besides take another nap, so resting it is. Resting may help my body, but after a while, it doesn't help my mental health.
But there are also the physical effects of being sick. My body is in fight mode, and my immune system is working overtime, stealing every ounce of extra energy. This leaves less in reserve to handle big emotions and stressors and every day mental health hurdles. Being physically a bit beat up makes me emotionally raw.
So, last night I cried. At 2 am. Several days of isolation and boredom finally got to me. I crawled under my weighted blanket, to help slow my rapid breathing, finally falling back asleep.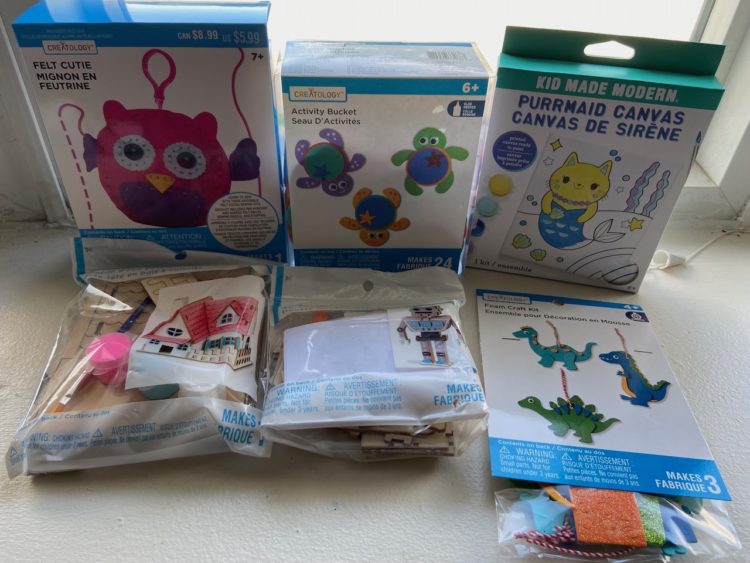 Then this morning, I woke up and ordered several children's craft kits to pick up later today. It may seem like a silly coping tool, but for me, it works well. I don't get anything too complicated, nothing that will take more than a few hours at most, and some that won't even take an hour. But there is something so relaxing about putting on some music, following simple instructions and moving my hands to make a cute little craft. I used to keep a stash of ready-to-make crafts in a box, and it's something I need to proactively start doing again. Then, when I start to feel anxious or bored or lonely, whether I'm sick or not, I have something to do for even a little bit, besides just sitting and staring at the wall. It's rest, but more active rest.
I'm at the cough stage of this cold, out of the sore throat, sinus congestion, cough trilogy most colds follow, so hopefully I will be back to my regular self soon. Still, it's a good lesson to relearn, to take extra care of both my physical and mental health when sick. And to always keep a box full of crafts at the ready.
Morgan
Originally published: July 14, 2021