How Stereotyping Therapists Fuels Our Mental Health Epidemic
---
Recently, a vocal mental health advocate posted a series of tweets mischaracterizing licensed mental health professionals as gatekeepers who spread biased distrust of crisis workers, peer counselors, and other typically non-licensed advocates. These tweets ranted about "snooty therapists," and implied that a majority of licensed mental health professionals leverage their "pedigree" to brand themselves as experts, and pit themselves against others.
While the name of the account's owner is irrelevant, it is significant the platform broadcasted such embellished stereotypes to more than 10,000 followers. This is one reason why I am writing. Another reason is the subtext — from my perspective — was that pervasive elitism makes finding a decent therapist a lost cause. This premise is factually untrue, not to mention carelessly misleading. In the U.S. alone, there are nearly half a million clinicians — about 106,000 clinical and counseling psychologists, 120,000 professional counselors, and 188,401 clinical social workers.
To be sure, my sole intention is to illustrate a portrait of therapy that is more balanced, grounded, and nuanced. I am not interested in grandstanding or performative polemics or rebuttals. And, for good measure, I am also not defending all therapists. There are plenty of therapists whom I consider colleagues, but not comrades. Furthermore, I do not deflect from owning my positionality in a discourse about the power dynamics between therapists with professional education and training, and other mental health advocates whose expertise comes mainly from lived experience. I do not privilege my perspective over theirs, especially since my own lived experience with the mental healthcare system stretches back over 15 years.
With all that said, I take issue with the aforementioned thread, from the standpoint of a public health advocate. Prior to the COVID-19 pandemic, groups that are culturally minoritized, economically disenfranchised, and/or geographically isolated suffered most from a lack of mental health infrastructure. Two years later, the pandemic has deeply compounded this dire situation.
During 2020, for instance, rates of anxiety and depression in the U.S. climbed 26% and 28%, respectively. And, unfortunately, roughly 175,00 children in the U.S. lost a primary caregiver, with Black and brown children disproportionately impacted, predictably. This pervasive collective trauma — on top of preexisting mental health stigma — should compel mental health advocates to frame critiques of mental healthcare conscientiously, and encourage help-seeking behaviors whenever possible.
Misconceptions
Now that my intentions are clear, let us delve into teasing apart some misconceptions I noticed.
1. Counselor education is not a cult-like, fundamentalist hazing process that disparages other healing modalities, such as faith-based interventions, Indigenous wisdom, or peer-led groups like Alcoholics Anonymous.
After a decade in the field, I have never met a single therapist who advocated therapy to the point of proselytizing. In fact, one objective of clinical supervision is to mentor therapists into releasing guilt and shame about clients who drop out because therapy is just not for them. Furthermore, many counselor education professors and researchers embrace community psychology, and also model an appreciation for decolonized, community-centered orientations of counseling that predate the Western world's professionalization of it.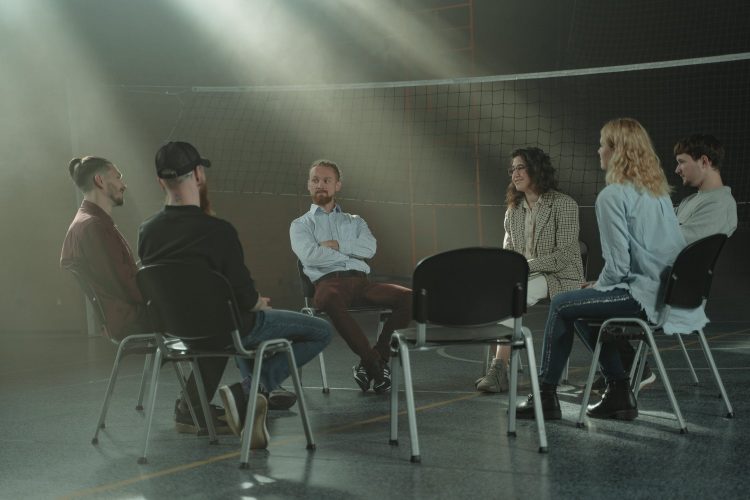 Equally important, process research — the study of the processes of psychotherapy as they influence the treatment outcomes and/or the client-therapist relationship — confirms that the vast majority of counselors adopt an eclectic or integrative theoretical orientation. The most common rationales include valuing the client's needs above the therapist's preferences, and viewing the client-therapist relationship as the single most important factor in the efficacy of therapy, across theories. And, correspondingly, outcome research which the American Psychological Association (APA) defines as "a systematic investigation of the effectiveness of a type or technique of intervention, or of the comparative effectiveness of different intervention types or techniques" — findings suggest that a trusting therapeutic alliance is more critical to positive positive therapeutic outcomes than any one specific theoretical orientation.
Therapists are not selling therapy as the best or only option for folks to seek healing and wellness.
2. Therapists are as multidimensional as the next person.
A therapist can be a farmer, gymnast, mountain climber, pastor, pole dancer, politician, or anything else. Given this fact, we should not assume that openly identifying as a therapist — online or in person — is a choice to be seen as professional-first.
Nor should we assume openly identifying oneself as a therapist is ploy to flex power over other advocates and colleagues. Yes, it is true regulated professions tend to project an air of exclusive gatekeeping. It is also true, however, the stereotype of therapists being serious and stoic comes primarily from the media. Play therapists, for example, use toys while working. And while therapists keep it professional in the therapy room, their full self is never not there. From the perspective of outgroups, ingroups always appear more homogenous than they actually are.
3. Many therapists possess a strong awareness and understanding of the limitations of their profession.
As the eloquent James Baldwin once said, "The price one pays for pursuing any profession or calling is an intimate knowledge of its ugly side." Counselors in training, in the process of being pushed to innovate and propel the field forward, cannot help but realize that, as with anything, there are shortcomings. They may have even experienced some of them personally. A therapist who is a reasonable and well-rounded person can easily advocate for the healing power of therapy, while also holding in mind caveats.
4. Scapegoating therapists for the limitations of therapy does not actually challenge the disproportionate power that psychiatrists, as well as licensure and professional boards, have in steering the profession.
Psychiatrists, for instance, are overrepresented on the APA board of trustees that publishes the Diagnostic and Statistical Manual of Mental Disorders (DSM). State health departments, along with the Council for Accreditation of Counseling and Related Educational Programs (CACREP) standardize counselor education curricula, and dictate licensure requirements. Many therapists take issue with all of these bureaucratic institutions.
Moreover, the counseling field first emerged to offer an alternative, ​​egalitarian power dynamic to the patient-expert medical model, and to treat the whole person, not just symptoms alone. The intention was to affirm clients as the experts of their own lives, and to position the provider as a guide, rather than an impersonal authority figure.
Since the 1950s — when the profession shifted to talk therapy, from esoteric psychoanalysis and sterile behaviorism — politically progressive therapists have advocated for legitimizing relationship-building and trust-building as essential ingredients of ethical counseling. Additionally, these radical therapists ushered in a healthy skepticism toward pathologizing individual symptoms that, upon closer inspection, are byproducts of inequitable social conditions and sociopolitical structures.
"The Radical Therapist," a journal that emerged during the anti-war movement of the early 1970s, "voiced pointed criticism of psychiatrists during this period." Led by a group of psychiatrists and activists, their motto was "Therapy means social, political and personal change, not adjustment," reflecting the stance social injustice lies at the root of many cases of mental illness, as is the case for the national homelessness crisis, for example. One issue of The Radical Therapist's stated:
As powerful as therapy can be, it is seldom enough to offset the weight of the culture. If the political environment of the nation and the immediate subculture of the client is moving rightward, then the radical therapist's job will be a tough one indeed…All of this (radical therapy) presumes a long, gradual building of a larger movement…
5. Not all therapists are business-first "therapreneurs."
In fact, I would guesstimate a majority of therapists work at nonprofit community health or crisis centers, not in lucrative private practices that decline insurance. If TV and film were actually realistic, shows and movies would portray therapists conducting sessions in the spare meeting room of a shelter, or an unused classroom. Institutions rarely ever offer counselors enough funding or space, a phenomenon that reflects a degree of under-appreciation similar to that of public school teachers.
Reflections Before Sharing Social Commentary
Before leading public health advocates and officials speak authoritatively on public health matters, self-reflection is a necessary step. It is essential to ask ourselves whether we possess a credibly-sourced and well-rounded understanding of the issue at hand.
To be sure, credible information does not exclude lived experience. The personal narratives of lay healthcare consumers and advocates are essential to advancing innovation and reform — just as the psychiatric survivors movement did. And, equally as much, the stories of culturally minoritized folks are critical to repairing legacies of mistrust implanted by institutional betrayal from healthcare and social service agencies.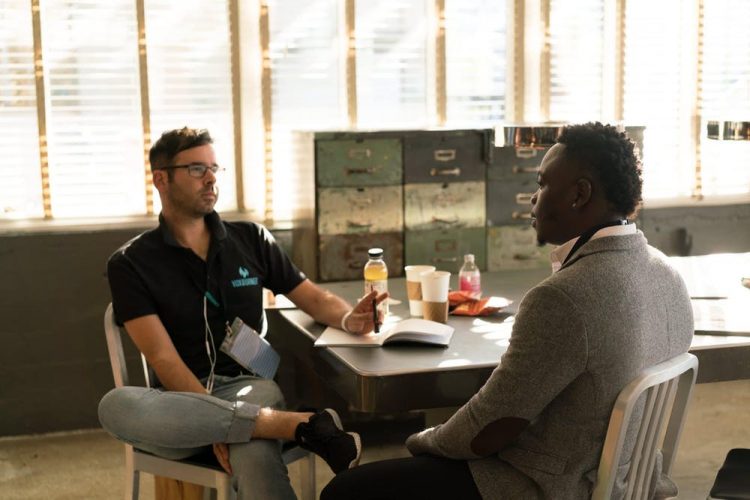 Still, even with liberal parameters for what constitutes credibility, all leading public health advocates — whether clinicians, community organizers, outreach workers, or peer advocates — have a duty to consider the impact of messages framed in an unbalanced way. Otherwise, we risk perpetuating fear and stigma, and inadvertently discouraging help-seeking. Particularly amidst widespread increases in rates of COVID-related anxiety, grief, and trauma, the consequences of biased or incomplete psychoeducation, however unintentional, impact us all.
Key points:
Counselor educators emphasize that therapy is not a fit for all concerns or individuals, and do not pit therapists against other specialists.
Many therapists have personally experienced barriers to care, in addition to the limitations of treating structural trauma with therapy.
Not all therapists are "therapreneurs" — many are employed by public agencies with inadequate funding or space for their role.
Scapegoating therapists fails to address the disproportionate power that licensure and professional boards have in steering the profession.
Pexels image by Alex Green