Study Suggests How You View Yourself Is Related to Feelings of Loneliness
---
What's new: A recent study published in the Journal of Neuroscience indicates that feelings of loneliness are directly tied to self-perception. Study participants completed a self-assessment about how intimately connected they felt to themselves, five close people in their lives, five acquaintances, and five well-known celebrities.
Researchers compared the five criteria, known as the self-other representation, and found that lower reported self-image correlated to relative emotional distance from others. Most importantly, neural scans backed up the self-assessments, as those with low self-other ratings showed less activity in the social areas of the brain.
Social connection is critical to well-being, yet how the brain reflects our attachment to people remains unclear. … The social brain appears to map our interpersonal ties, and alterations in this map may help explain why lonely individuals endorse statements such as 'people are around me but not with me.'
The Frontlines: Researchers are taking a look at loneliness as an emotion that affects the physical health of many demographic groups, including adults and the elderly, in a world increasingly lived through social media.
The National Academies of Sciences, Engineering, and Medicine (NASEM) found that over 30% of adults aged 45 and up reported feelings of loneliness.

The study also points out the 20% of adults aged 65 and up are considered to be objectively "socially isolated," through factors such as chronic illness, loss of family and social groups, and hearing difficulties.

This is significant because "social isolation was associated with about a 50% percent increased risk of dementia,"

according to the study

.

The Center for Disease Control also notes that immigrants and LGBTQ+ individuals experience more loneliness than the general population. For immigrants, this is compounded by language barriers, while for the queer community, social stigma and familial difficulties contribute to loneliness and isolation.
Get more on mental health: Sign up for our weekly mental health newsletter. 
A Mighty Voice: Mighty contributor Christina Marie shared a graphic that illustrates another barrier to social fulfillment: mental illness. She notes that those who struggle with mental health often feel "overwhelmed" in social situations and sometimes choose to avoid them, resulting in a feedback loop of increasing loneliness and isolation.
From Our Community: 
Add your voice: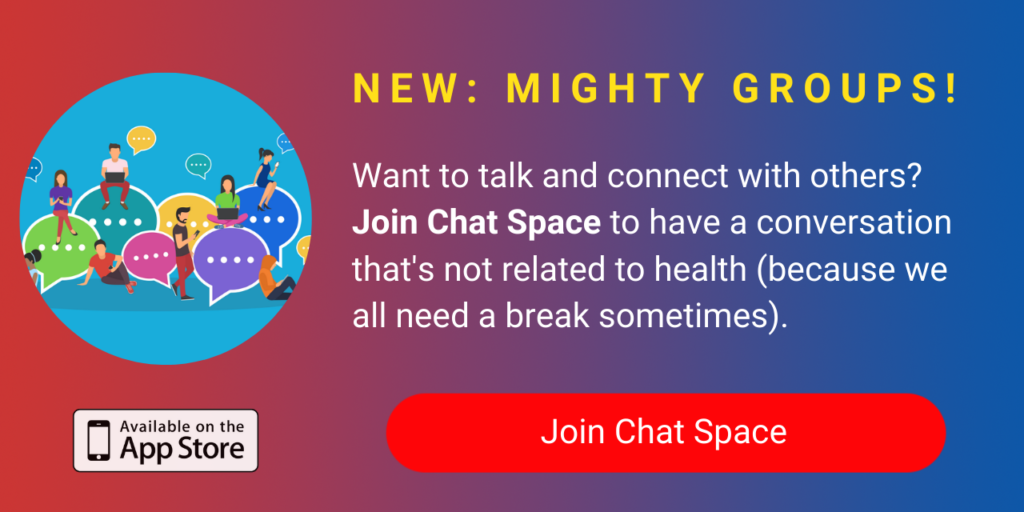 Other things to know: Humans are social beings. Read more about the link between loneliness and mental and physical health.
How to get help: If you're struggling with loneliness, especially during the COVID-19 pandemic, you're not alone. Reach out to loved ones or your therapist for support. To find a therapist in your area, you can use this handy tool.
Header image via Anthony Tran/Unsplash
Originally published: June 19, 2020