Keep Mental Health on Your Mind This Summer With These Essentials
---
Summer's here, but when you have a mental illness, "summer break" doesn't always mean getting a break from your symptoms. Whether you have an eating disorder, struggle with self-harm, depression or another mental health challenge, we know summer isn't always easy for everyone.
So if you're looking for fun ways to spread mental health awareness this summer (while supporting some great causes), we compiled a list of awesome companies and nonprofits that have created mental health-related products perfect for summertime. Whether you are soaking up the sun or staying inside to beat the heat, we hope this list can help you keep your recovery at the forefront.

1. To Write Love on Her Arms (TWLOHA)
The mission of To Write Love on Her Arms is to provide hope, support and resources to individuals struggling with addiction, depression, suicide and self-harm. Bearing inspirational messages about self-worth and recovery, TWLOHA's clothing and accessories are a must for this summer season when you want to remind yourself and others that hope is real.
Our picks: Enough Too Dip-Dye Tank ($24.00) and Jones Baseball Cap ($20.00)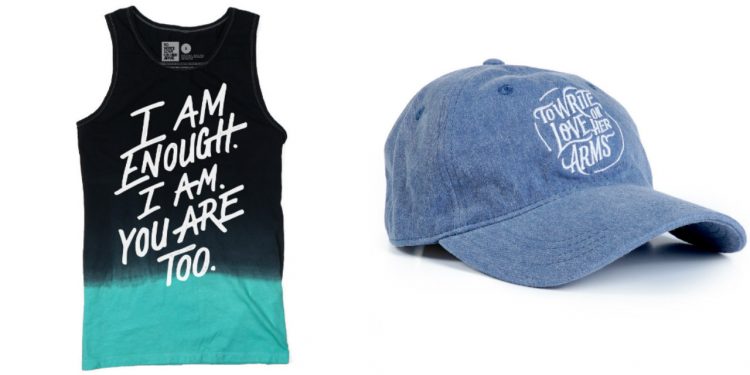 2. Emily McDowell Studio
You may have heard of Emily McDowell's designs from reading about her Everyday Bravery pins that celebrate all of life's achievements. If you are looking for small beach accessories that have a mental health twist, look no further!
Our picks: Future Therapist Journal ($18.00) Beach Ladies Canvas Pouch ($18.00)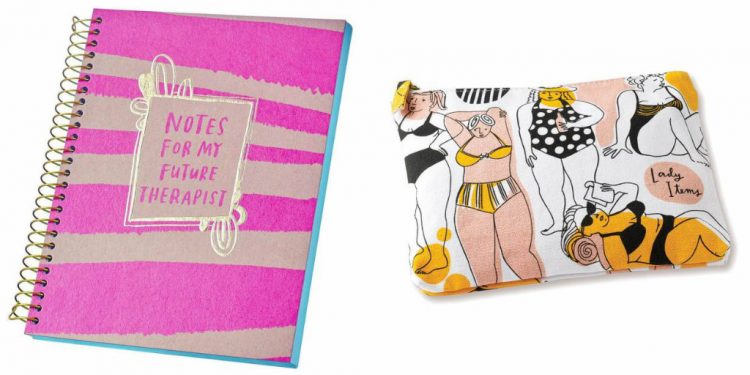 3. National Eating Disorders Association (NEDA)
Summertime, often branded by the media as "swimsuit season," can be an especially triggering time for someone in eating disorder recovery. NEDA, the leading nonprofit in the field of eating disorders, has you covered for your next trip to the beach. With their new beach bag and towel, NEDA is helping folks reclaim the beach with eating disorder recovery in mind.
Our picks: Beach Bag ($30.00) and "Hello Sunshine!" Beach Towel ($35.00)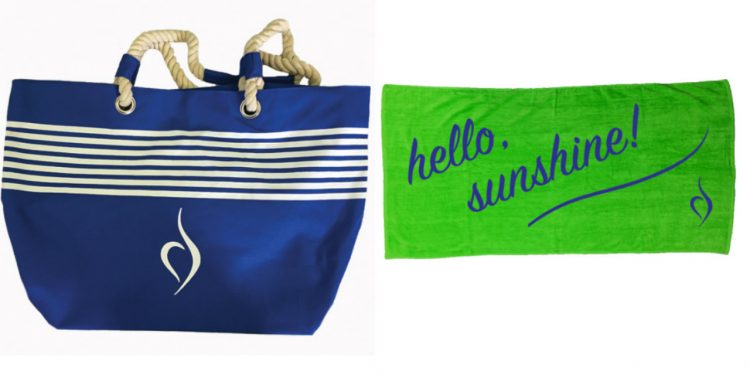 4. Schizophrenic.NYC
Created by Michelle Hammer, a schizophrenic woman, Schizophrenic.NYC is a line of clothing and accessories dedicated to benefitting the mental health community. Hammer donates a percentage of Schizophrenic.NYC's proceeds to mental health charities in New York, so not only will you look good, you'll also feel good for supporting mental health advocacy efforts.
Our picks: "IT'S NOT A DELUSION" PillBox ($12.00) and Blue Ink on Black Tri Blend Tank ($25.00)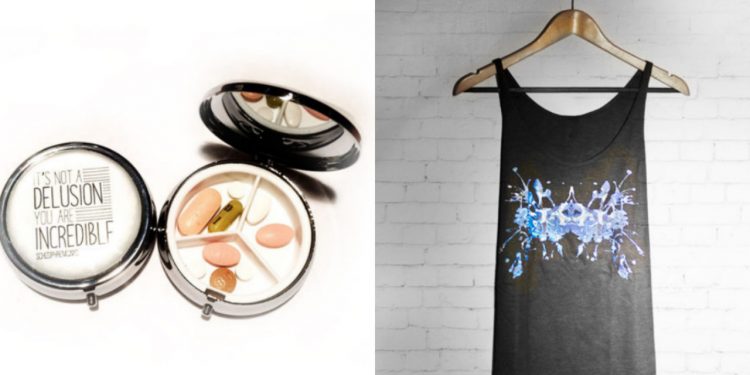 5. American Foundation for Suicide Prevention (AFSP)
As a leader in suicide prevention advocacy, AFSP encourages everyday heroes to take action and "be the voice" for suicide prevention. With these summer-friendly products, you too can be the voice!
Our picks: Be the Voice Water Bottle ($5.00), Be the Voice Temporary Tattoo ($5.00) and Be the Voice Tank ($15.00)
The Sad Ghost Club, created by Lize Meddings and Laura Cox, began as a series of mental health-inspired comics. Now, the store includes clothing, accessories and stationery — including some awesome postcards and tote bags you can take with you on all your summer adventures.
Our picks: Still Growing Postcard Pack ($5.60) and Drawstring Tote Bag ($11.20)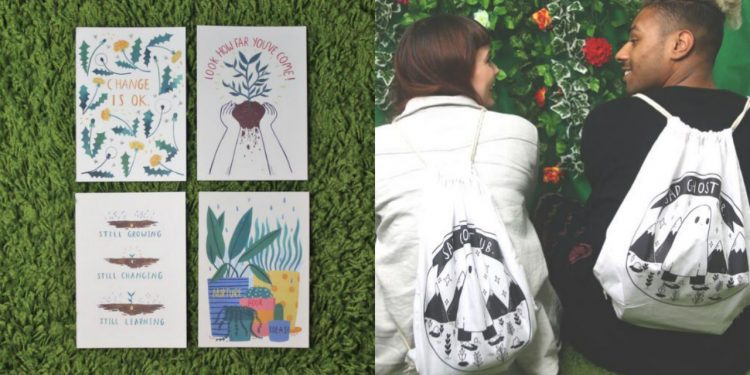 7. Project HEAL
Project HEAL, a nonprofit devoted to helping people struggling with eating disorders, has some awesome products to support eating disorder recovery this summer. When the sun sets and the beach gets chilly, throw on their signature "Not Photoshopped" long-sleeve to promote body positivity and self-love.
Our picks: "Not Photoshopped" Long-Sleeve Shirt ($28.00) and "Perfectly Imperfect" Bracelet ($5.00)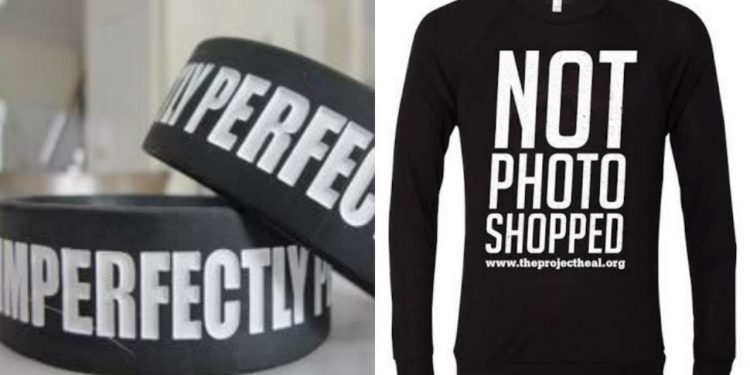 8. Motivational Tattoos
It's definitely not only Lana Del Rey who experiences "Summertime Sadness." So this summer, in addition to their main tattoo products, grab a Motivational Tattoo phone charm or pack of stickers to remind yourself you are enough on hard mental health days.
Our picks: Self-Care Mobile Phone Charm ($5.04) and Self-Care Reward Stickers ($4.42)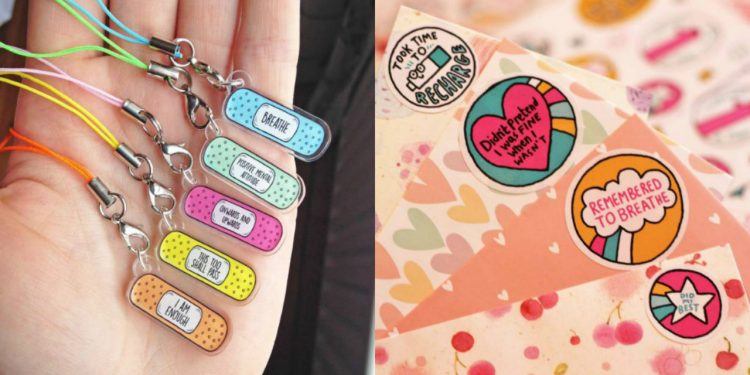 9. TheLatestKate 
If you are looking for some breezy attire for the hot summer, artist Kate Allan has a bunch of mental health-oriented clothing and accessory options. Allan draws comics for people living with anxiety and depression, usually with cute animals bearing words of wisdom!
Our picks: "Anxiety Lies" Dress ($65.00), "The Part Where You're a Badass" Tote ($19.92)  and "Progress is Still Progress" Tank ($32.00)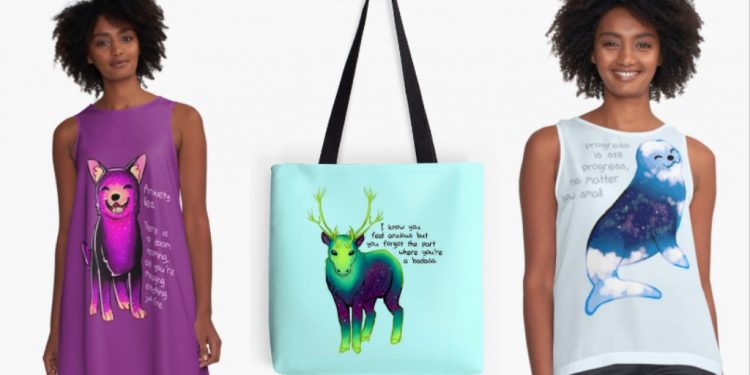 10. Active Minds
Active Minds is a nonprofit dedicated to changing the conversation around mental health on college campuses. Show the world you are a #stigmafighter with their awesome summer tank and tote bag!
Our picks: Active Minds Tote Bag ($15.00) and #Stigmafighter Tank ($20.00)